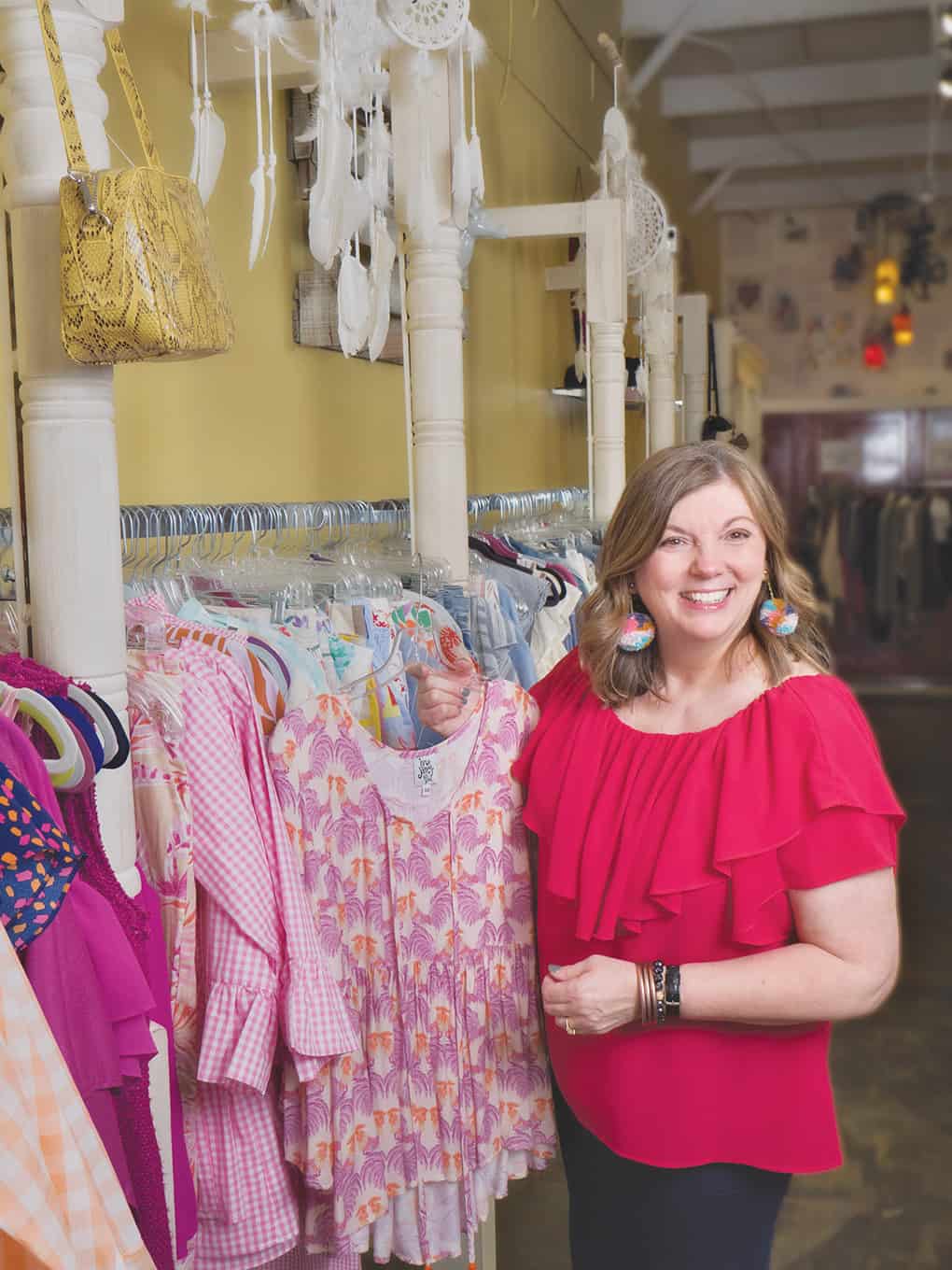 Women in Business 2019: Julie Evans
A special advertising section celebrating Macon women in business.
In partnership with Cox Communications
Photography by Jessica Whitley
Julie Evans
Owner, Karats & Keepsakes, Inc. 
4524 Forsyth Road, Suite 202, Macon 
478-471-6688 
karatsandkeepsakesinc@gmail.com 
shopkaratsandkeepsakes.com 
THE MISSION OF KARATS: We strive to offer the best selection of on-trend and classic apparel and accessories for women of every age.    
ADVICE FOR WOMEN WHO WANT TO START A BUSINESS: Be prepared to work harder than you ever expected, which won't be difficult if you are committed to the success of your business. Plan on long hours and tough days. But I promise you, the good days will outweigh the bad if you love what you do. 
HOW DO YOU DEFINE SUCCESS? Success, for me, means being able to give back to the community we live in. When I first started in business, it was hard to donate because money was tight. It was a true blessing from God when the opportunity to help fund-raise for Central Georgia Autism landed in my lap.  
YOU MIGHT BE SURPRISED TO KNOW: In 1987 when we opened, I had another retail job. Karats & Keepsakes would only have limited hours at The Left Banque, and I had hired someone to work. One week before our grand opening, I was fired. It was the best thing that ever happened to me in business. 
THE BEST BUSINESS ADVICE YOU'VE RECEIVED: To be committed and work your business. No one will ever treat your business like you will. That isn't to say I haven't had amazing women work for me through the years. My business would not have grown without them, and I truly appreciate each of them. 
WOMEN COULD BETTER SUPPORT EACH OTHER BY: Adopting the 3/50 plan. Every month, we promise to spend $50 with three businesses owned by women. 
I ADMIRE WOMEN WHO: After having this store for 32 years, I still don't know how anyone who has a child operates a business with any success. I am constantly amazed by the women who make family and business work. I am grateful so many of my Karats girls are like my "children."