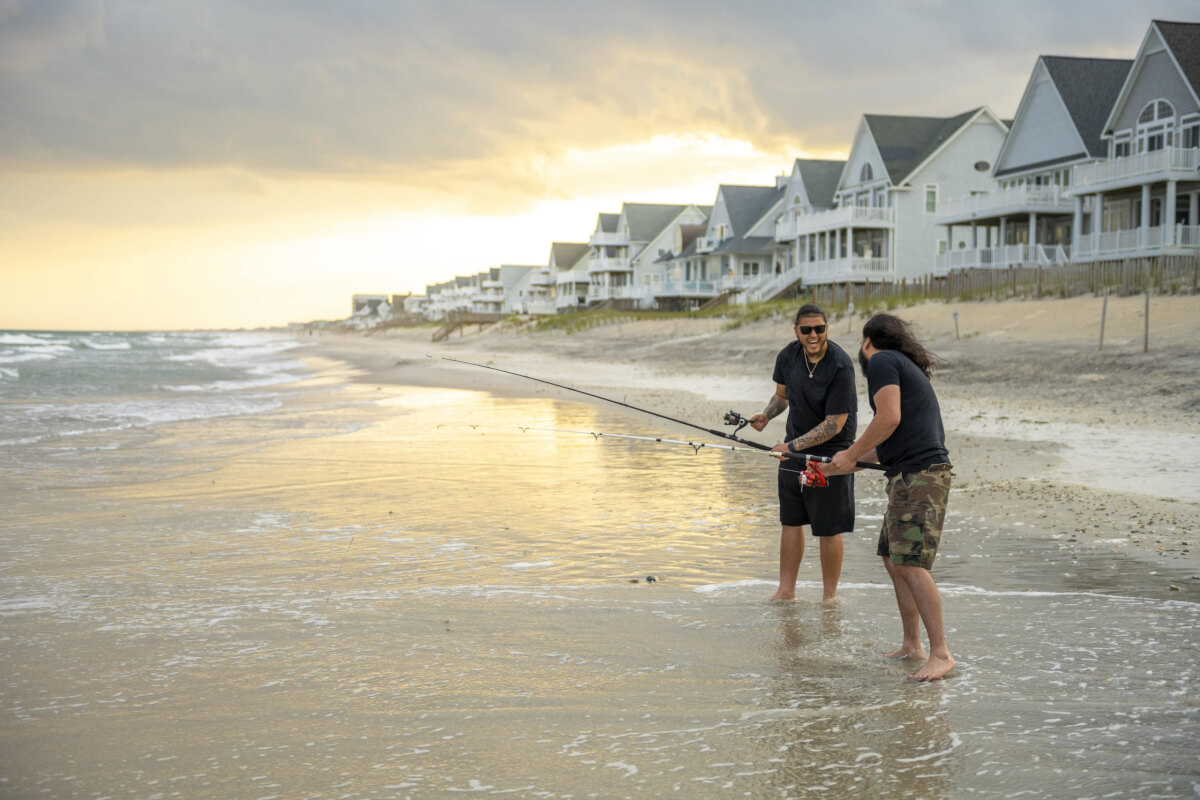 Aquatic adventures on the high seas
By Kathy Nolan
Photography by Kathy Nolan, Justin Case Conder, and courtesy of Golden Isles CVB
Catch and release your inner pirate
Summer may be prime time in Onslow County for reading romance novels and building sandcastles, but fall is officially adventure season. Release your inner pirate to discover hidden gems and secret treasures. Enjoy the beaches, the bounty, and the bold spirit of adventure in North Carolina's diverse coastal region.
You can always take a classic walk on any of the beautiful beaches to find shells, but locals will dare you to book an adrenaline-rushing adventure with Marsh Cruises. Step aboard a 22-foot skiff bound for Bear Island to find the mother lode of marine treasures. Hold on and boldly go on a private charter, expertly navigated by Captain Darryl Marsh who knows every twist and turn of the tricky treasure map like the back of his hand. Getting there is half the fun!
Bring your binoculars and cruise along the coastline where 200 species of birds reside and dolphins play along the way to Bear Island, a natural wonder of Hammocks Beach State Park. This undeveloped island is only three miles long but takes visitors a million miles away, with unspoiled beaches and native flora and fauna. Pack a picnic lunch to enjoy on this deserted island oasis. Search for sand dollars and discover shark's teeth. Trips can range from shelling and eco-adventures to peaceful nighttime star gazing. Visit marshescruises.com to book a private dog-friendly charter. Prices start at $175.
Expert Tip: Hammocks Beach State Park's crown jewel, Bear Island, is one of Travel + Leisure's Top Ten North Carolina Beaches, accessible only by water and just a passenger ferry ride or private boat ride away. Relish the "back to nature" vibe of this island that is free of cars and houses. For more information about Hammocks Beach State Park, call (910) 326-4881 or visitncparks.gov/hammocks-beach-state-park.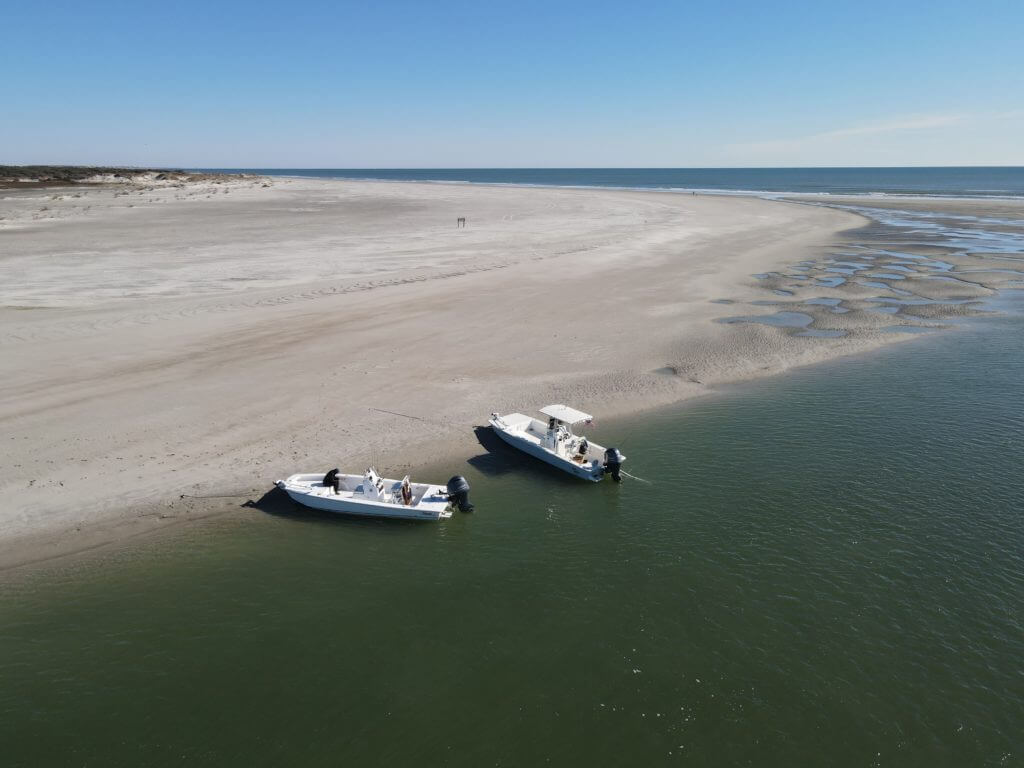 Blackbeard's notorious swan song
Speaking of pirates, the North Carolina coast is often referred to as the Graveyard of the Atlantic. The shallow waters, hidden sandbars, and narrow inlets have caused many shipwrecks. Listen to legendary pirate tales of the notorious Blackbeard, who was known to hang out around Bear Island near Swansboro. Fresh seafood, a clambake, or an authentic low country boil make more family-style memories in Swansboro. Whether you are on a chartered excursion or just enjoying the outdoor seating in a waterfront café overlooking the beautiful White River, you will not forget this experience. In addition to its over forty shops, boutiques, and restaurants, Swansboro is also the access point for amazing water recreation and outdoor adventure. Cruise the waterways around one of the oldest ports in North Carolina. Hear of pirates and privateers, haunted houses, abandoned forts, and forgotten cemeteries where the residents keep turning up. Baylus Brooks will present the Quest for Blackbeard at the Swansboro Historical Association's November meeting on Nov. 11.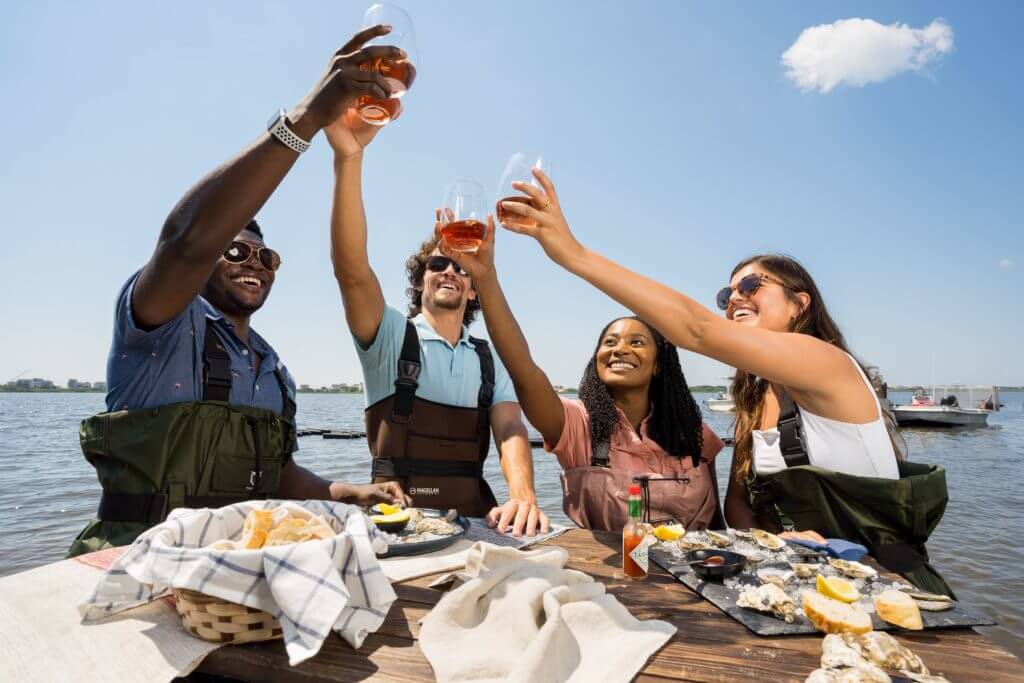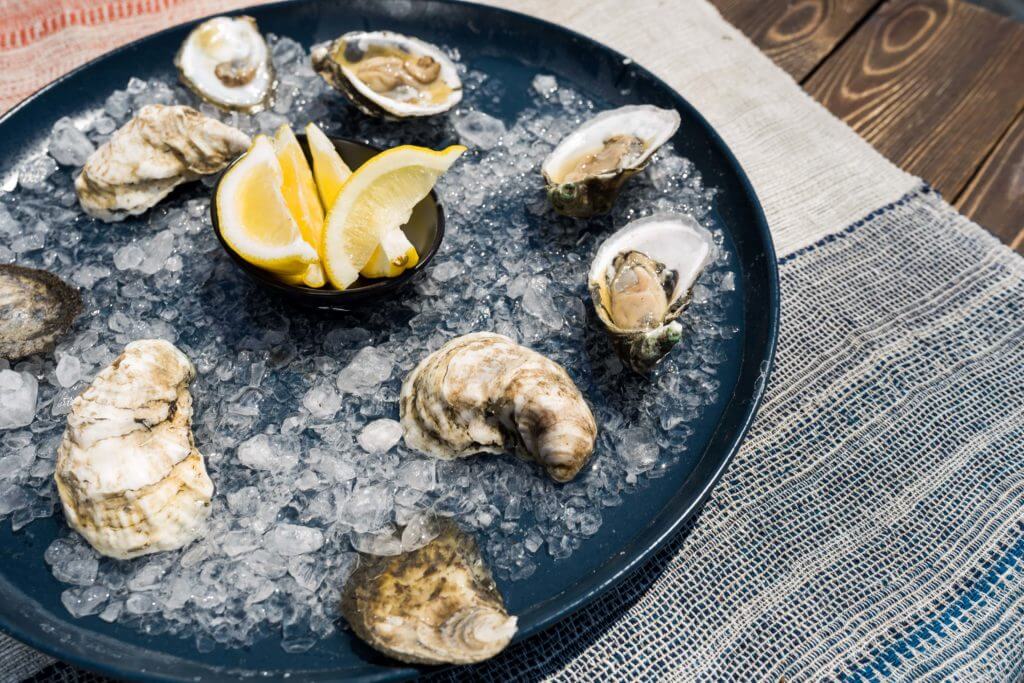 Ghost Fleets and pearls of wisdom from oyster farmers
Fortunately, these shipwrecked ghost ships are great habitats for marine life as well as unique places to dive. To Cody and Rachel Faison, oysters and ghost ships are quintessential to the North Carolina coast! In fact, Cody and Rachel Faison are writing a new chapter in maritime matters. Cody's obsession with oysters and Rachel's love of sustainability collided to create Ghost Fleet Oyster Company. Combining their knowledge and respective passions, the couple collaborated with local farmers and the State of North Carolina to determine the best location, equipment, and aquaculture methods for starting a new oyster farm. North Carolina has an ideal habitat for growing oysters with clean, warm water, and ample space. Ghost Fleet farms are planted between North Topsail Island and Hampstead, North Carolina.
"Oyster shell quality, flavor, and yield are all influenced by the environment in which they grow and therefore it is important to us to keep our coastal waters healthy. We incorporate as many sustainable business practices as possible such as oyster shell recycling and the use of biodegradable market bags," scientist Rachel said.
Oysters start out as a four-millimeter seed on the farm, maturing nine to 18 months before reaching the desired taste and size. Growing oysters are sorted by size and cages are cleaned on a daily or weekly basis to enhance the filtering process. Oysters grow year-round, but especially in the warmer months.
Ghost Fleet Oysters taste unique to North Carolina waters because of the conditions in which the oysters here are raised, or their "merroir." Merroir is a fancy French word for the flavor that is derived from a sense of place. Merroir may sound like "terroir," often used when describing the environment that wine is produced in. Climate, cultivation and harvest techniques, tides, salinity, and seasonality all affect the merroir of oysters. While the wild harvest season closes during the summer so oysters can spawn, farmed oysters are available to enjoy year-around!
"The unique, complex flavor profiles of oysters are influenced, much like wine, by the environment in which they grow. Similar to a flight of wine or beer, it is interesting to enjoy the diversity of flavors, with every tip of a shell creating umami. Oyster farming feels like part farmer, part artist, part fisherman," said chef Cody Faison, a culinary graduate of Johnson and Wales.
Take a four-hour tour with Cody Faison to immerse yourself in the oyster world. See the lease, the gear, and the oysters and experience the challenging work and see the passion that goes into farming. Learn about the environmental impacts of oysters (wild and farmed) and oyster shell recycling. You can even sample oysters for the ultimate experience! You can book a sunset tour for the ultimate experience.
"Our farm tours focus on sustainability, the environmental benefits of oysters, and address many misconceptions. Tours are completely customizable, which allows the client to set the tone and direction. Chefs come to learn about flavors and the growth process to better inform their customers. Others request sunset date nights with fresh oyster to go with their wine, while others come to completely immerse themselves in oyster aquaculture (as we say 'nerd out on oysters'). We embrace it all," Rachel said.
Continue your oyster experience along the New River at the oldest restaurant in Onslow County, the Riverview Café. The daily menu features southern-style mouthwatering seafood dishes including the area's well-known Stump Sound oysters, harvested locally along the North Carolina Stump Sound, a seven-mile stretch of water from Sneads Ferry to North Topsail Beach.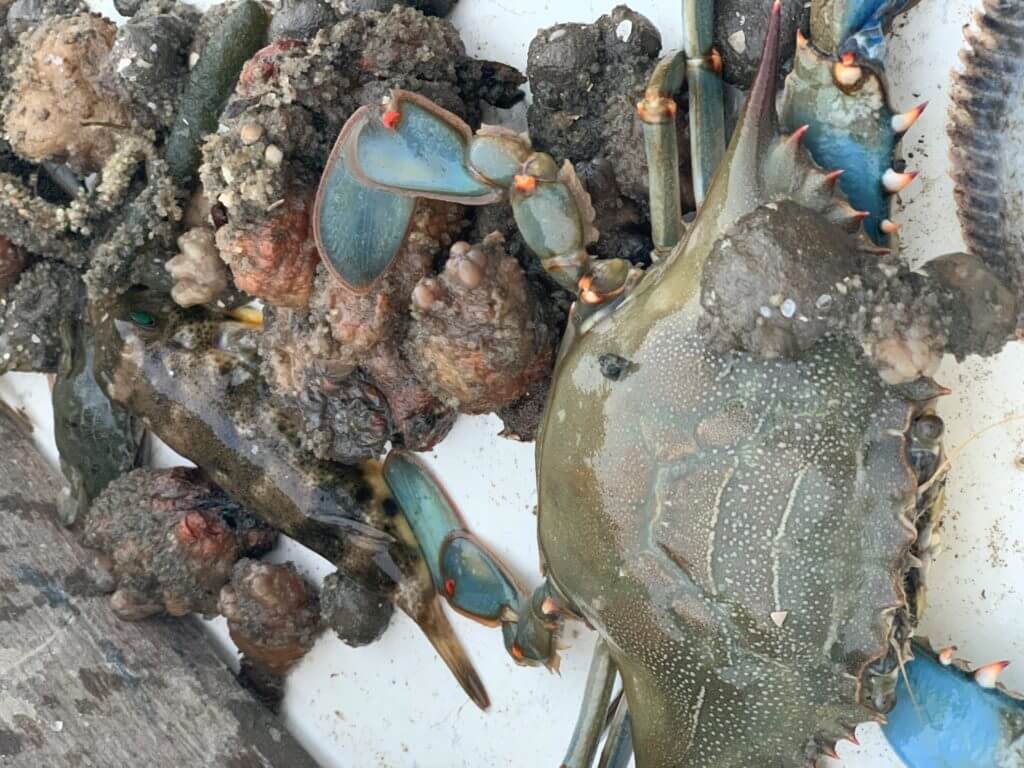 Get the reel deal
Reel in some of the best inshore catches or cast a net for shrimp this fall with Reel Livin Fishing Charters in Sneads Ferry. Captain Tommie Jarman and crew offer offshore or inshore trips and everything in between. For an authentic experience, join the crew aboard the Faith & Hope, a 35-foot wood trawler with 30-feet high skimmer frames (wings), and learn all about the workings of a shrimp boat and the process of dragging nets and hauling shrimp. This four-hour trip takes you along the New River provides beautiful views, an educational experience, and the chance to take up to 50 pounds of freshly caught shrimp.
Inshore, nearshore, and offshore fishing are all popular and there are plenty of experienced captains and guides to make any trip the best it can be. Whether searching for redfish and flounder inshore or heading out for a big game catch, the captains know where to catch it here. For anglers, casting a line for puppy drum, flounder, trout, and blue fish is a favorite challenge. You hold all the cards this fall, so go fish.
If you did not arrive aboard your own pirate ship, Onslow County has a variety of lodging options, from oceanfront resorts to quaint downtown inns. Bring your baggage and booty to check in to classic hotels and motels, national brands, and one-of-a-kind bed and breakfast inns.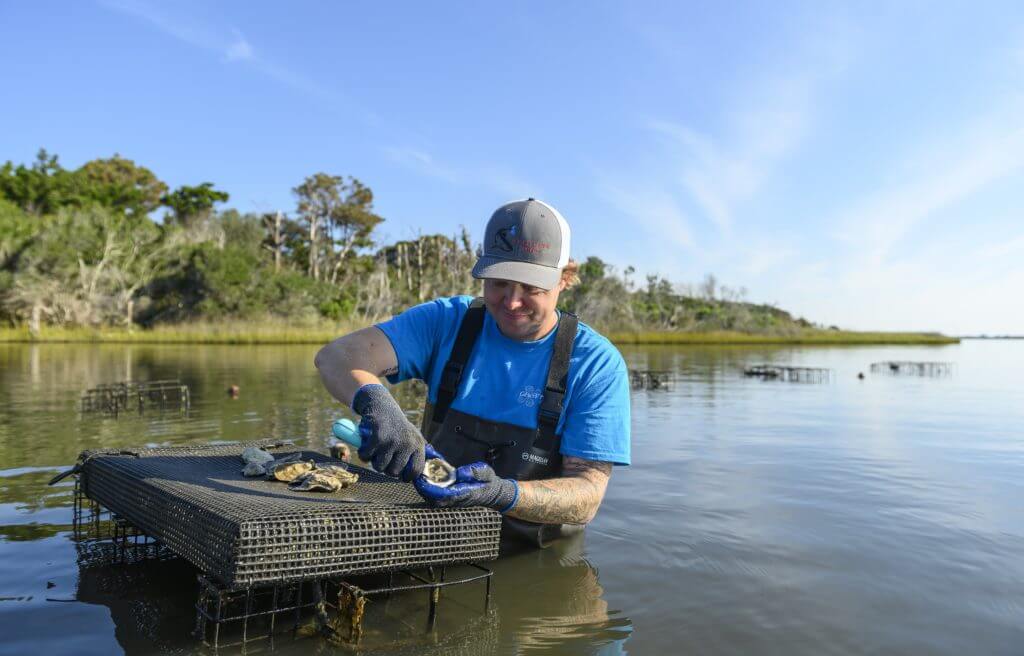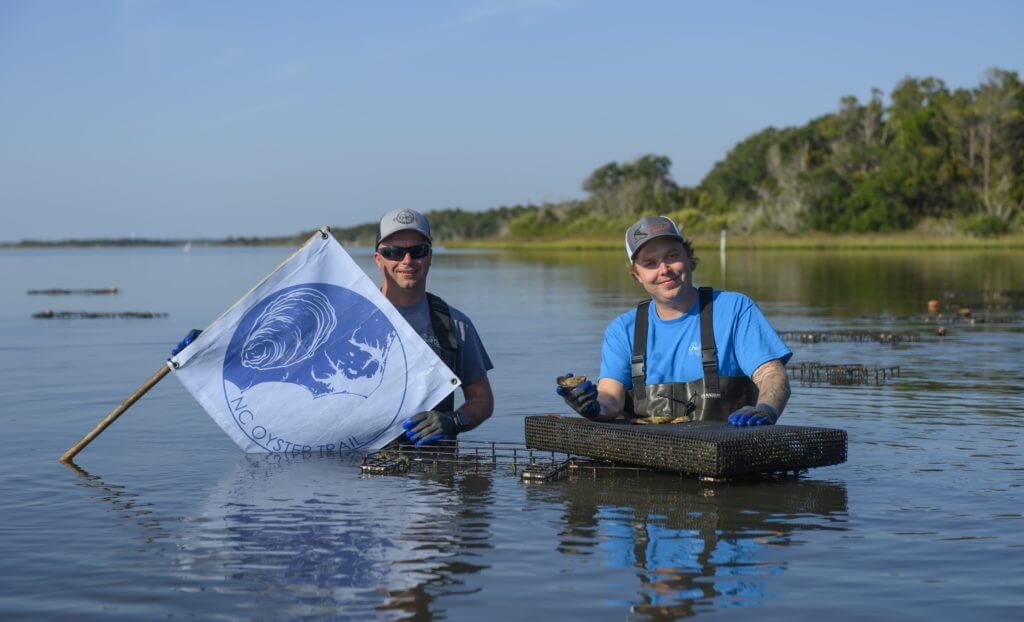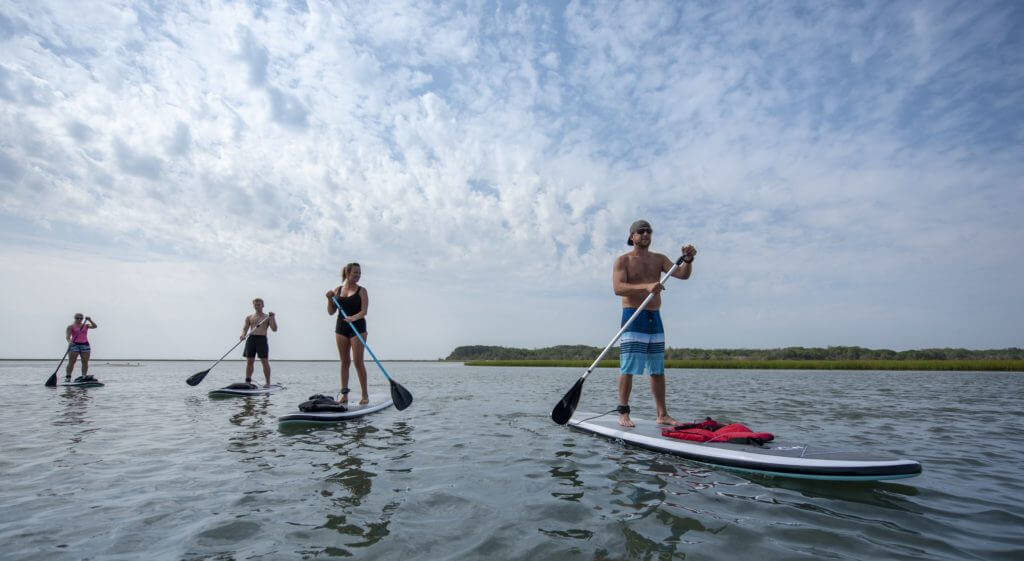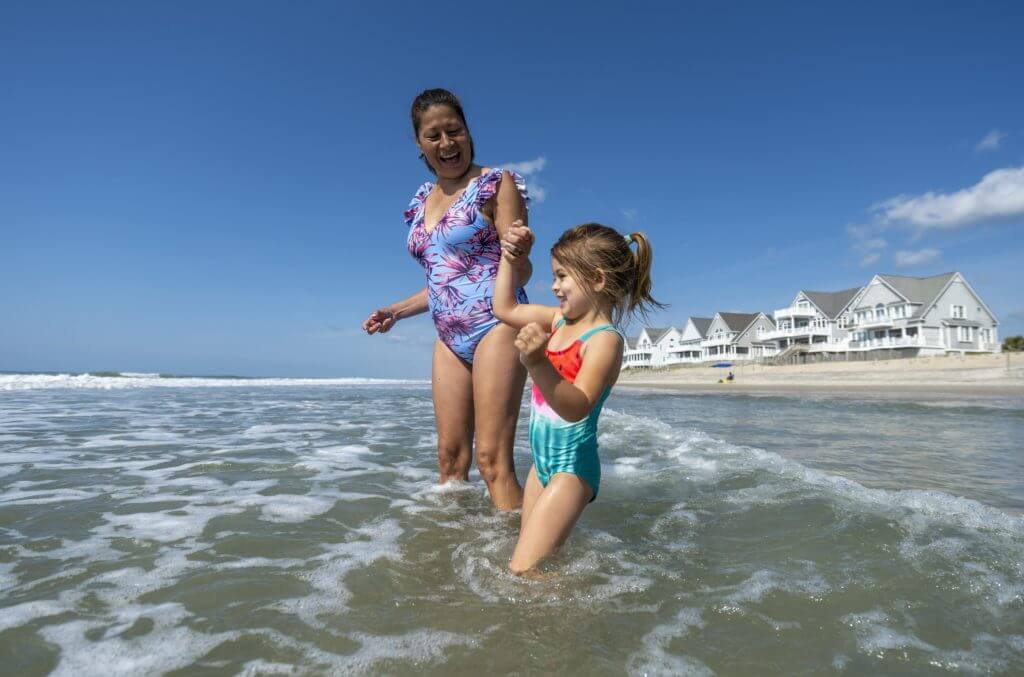 Reel Livin Fishing Charters (Sneads Ferry 910-330-7785)
Big Rock Blue Marlin Tournament winner, Pelagic Hunter Sportfishing (Sneads Ferry 910-330-7548)
Just Got Reel (Jacksonville 910-330-7442)
Fishbones Inshore Fishing Charters (610 Williams St., Jacksonville 910-358-2692)
Going? Don't forget to bring your Macon Magazine along. Send us a photo of you with your magazine, and look for it in the next edition of Macon Magazine's Faces pages.