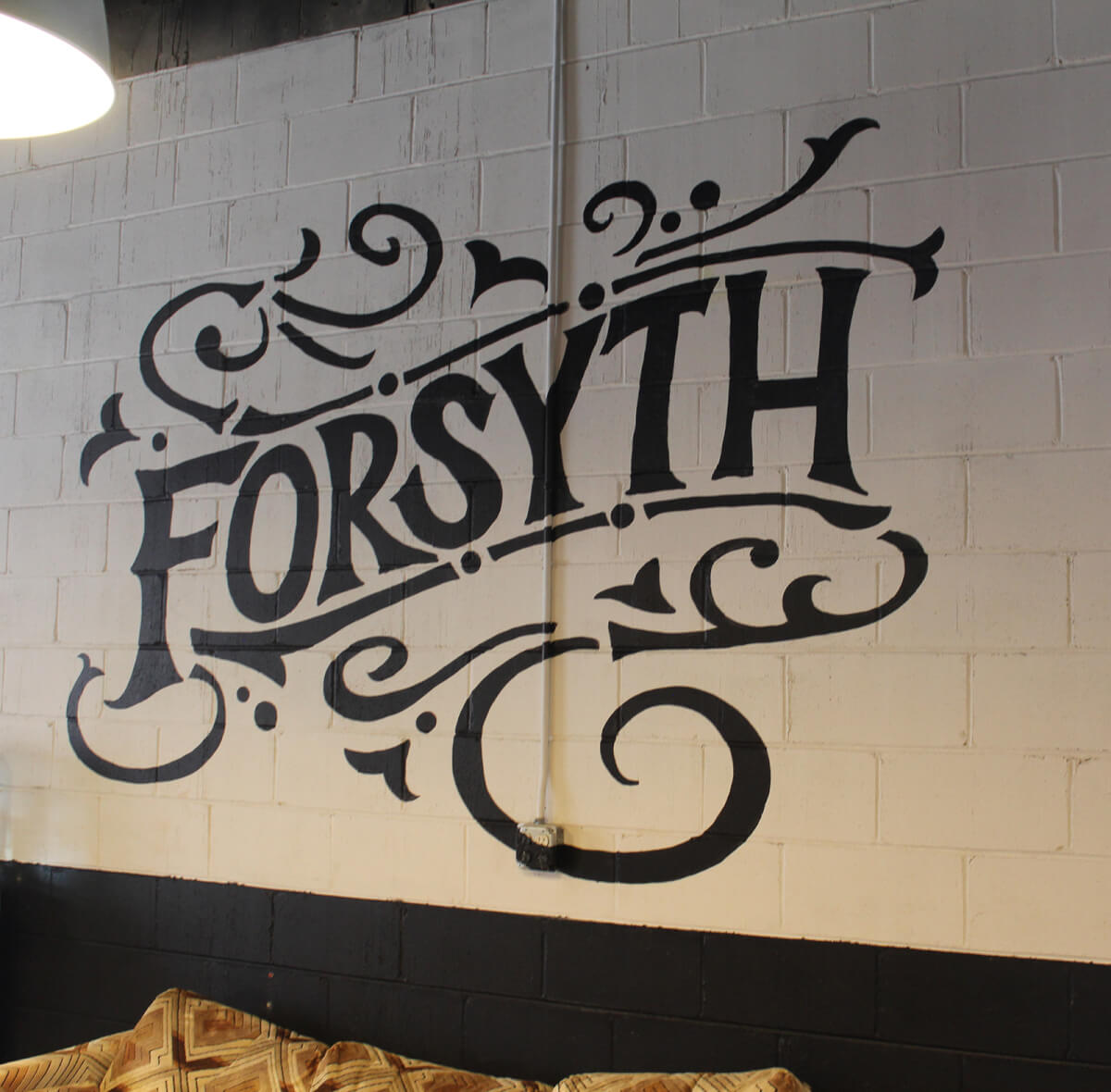 Middle Georgia Gemstones: Forsyth
By Rachelle Wilson
Photography by Mariah Gandy
For most of my life, Forsyth has merely been a mile marker to indicate that my journey home is almost complete. But an invitation to the Forsythia Festival last spring opened my eyes to the charm this historic town has to offer. Since then, I have found a plethora of excuses to make the quick drive north. Six of them I will share with you here; the rest are left for you to discover.
HER MAJESTY POP-UP KITCHEN | 15 E Johnston St.
Chef Chelsia Ogletree was born and raised in New Orleans, and you can taste it in her weekly rotating menu. Simply put, her food commands a royal respect from your tastebuds. Her soul is evident in her Creole, Cajun, Spanish, and French dishes. Whether or not you fancy yourself a foodie, Ogletree's culinary talent will make you a believer. And don't be afraid to order to-go for an extraordinary take on that convenience.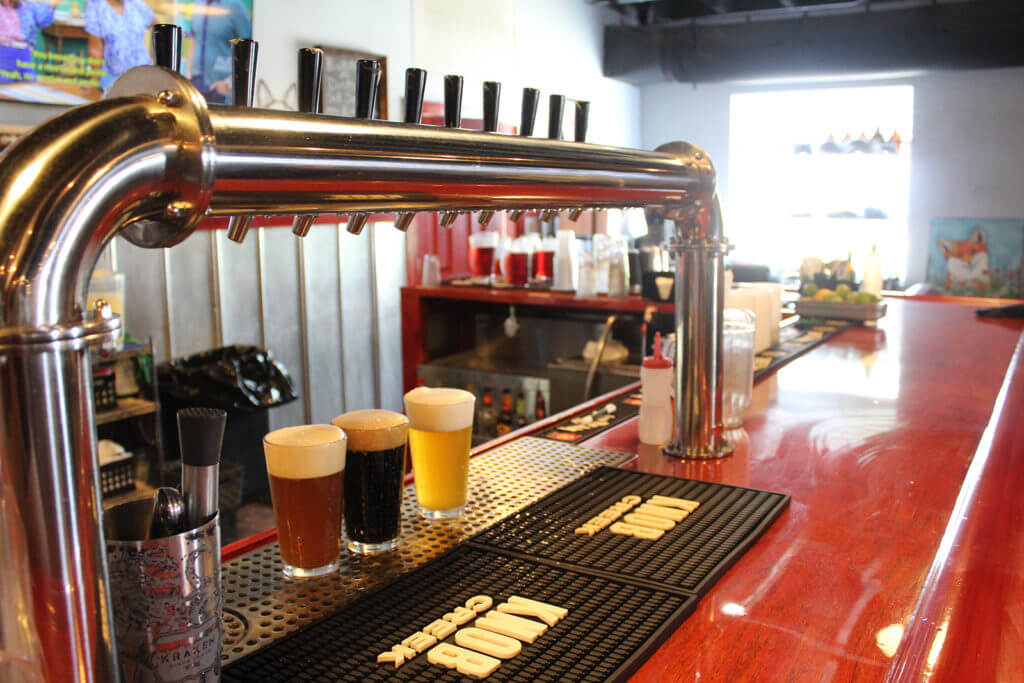 FOX CITY BREWING COMPANY | 45 N Kimbell St. Suite A
From just one visit to the warehouse-turned-brewery, it is obvious the founders of Fox City Brewing love Forsyth, community, and beer. Springing from a home brew that began in 1972, founders Bob Zellner and George Emami created a place for folks to gather and share a pint. Also boasting a restaurant, the menu plays on southern favorites, such as pimento cheese and fried green tomatoes, to level up traditional pub fare. Visit the restaurant with your family or the taproom with friends to watch the UGA game or enjoy live music. The beer will not only leave an impression on your tastebuds but also capture the spirit of the city.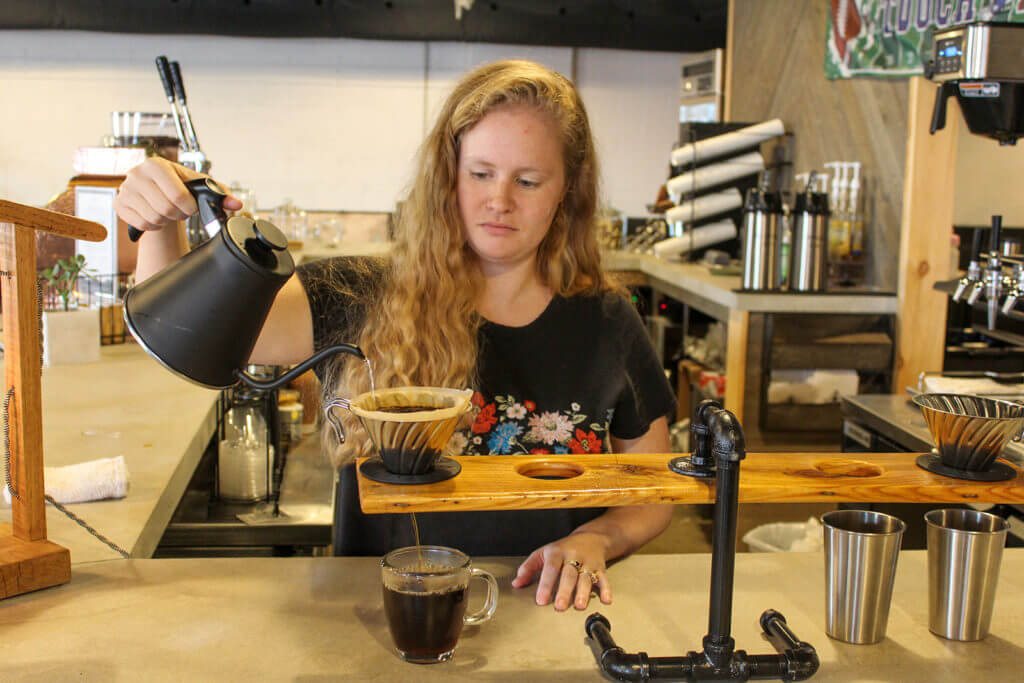 QUEEN BEE COFFEE COMPANY | 45 N Kimbell St., Suite B
Between the cozy chairs or the smell of freshly roasted coffee beans, a visit to Queen Bee Coffee Company on the edge of Forsyth's downtown square will warm you right up. The baristas invariably welcome guests with a smile and the promise of a good time. Whether it's through a game of bingo, their dynamic TikToks, or their skillfully crafted lattes, you can be sure they'll deliver. Relatively new to the Central Georgia scene, Queen Bee fits right in with the hometown hospitality that is signature to the area. From the classic pour-over to their signature Panama Joe latte, a cup here will have you coming back for more.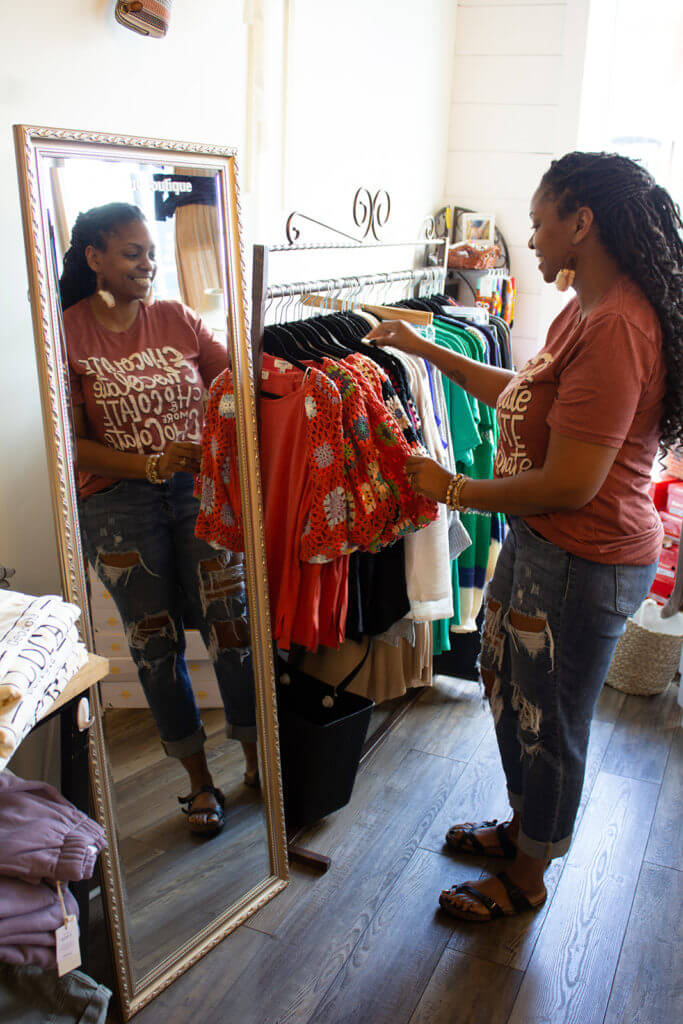 COTIQUE BOUTIQUE | 19 N Lee St.
Forsyth's main square boasts a variety of options. Enjoy pizza at Jonah's on Johnston or ice cream at Scoops followed by a show at Rose Theatre for an afternoon well spent downtown. There is one shop in particular that absorbs my attention (and refreshes my wardrobe): CoTique Boutique. Amy Knight founded the store in 2014 and has adapted it over time to perfectly cater to the Central Georgia market. She offers inclusive clothing sizes ranging in style from comfy to chic, and she also offers plenty of UGA swag. Knight's expertise will guide you through today's fashions to find the style that is just right for you.
GRITS CAFE | 17 W Johnston St.
Whether you are celebrating a milestone or just the end of a week, Grits Cafe is a staple on the square, inhabiting one of the original storefronts. Open since 1999, this local and visitor favorite is known for its hospitality and beloved lunch and dinner menu. Don't worry if you don't have reservations; the bar seat is a prime spot for enjoying their thoughtfully curated cocktails and southern fare.
OLD MILL MARKET COMPANY | 94 E Adams St. Suite 4
The Old Mill Market Company has a little bit of everything: bakery, produce, beer and wine, kitchen wares, home decor, books, camping gear, jewelry, art, and so much more. With a traditional market in the front and a maker's mart highlighting local artisans in the back, money spent here will undoubtedly cycle back into the local economy. Founders Eddie and Kathy Rowland envisioned a place that would celebrate local creators and growers, one that is manifested through this comprehensive store. Their motto, "made by family, for family," is a testament to the value every visitor feels: Forsyth is a family.