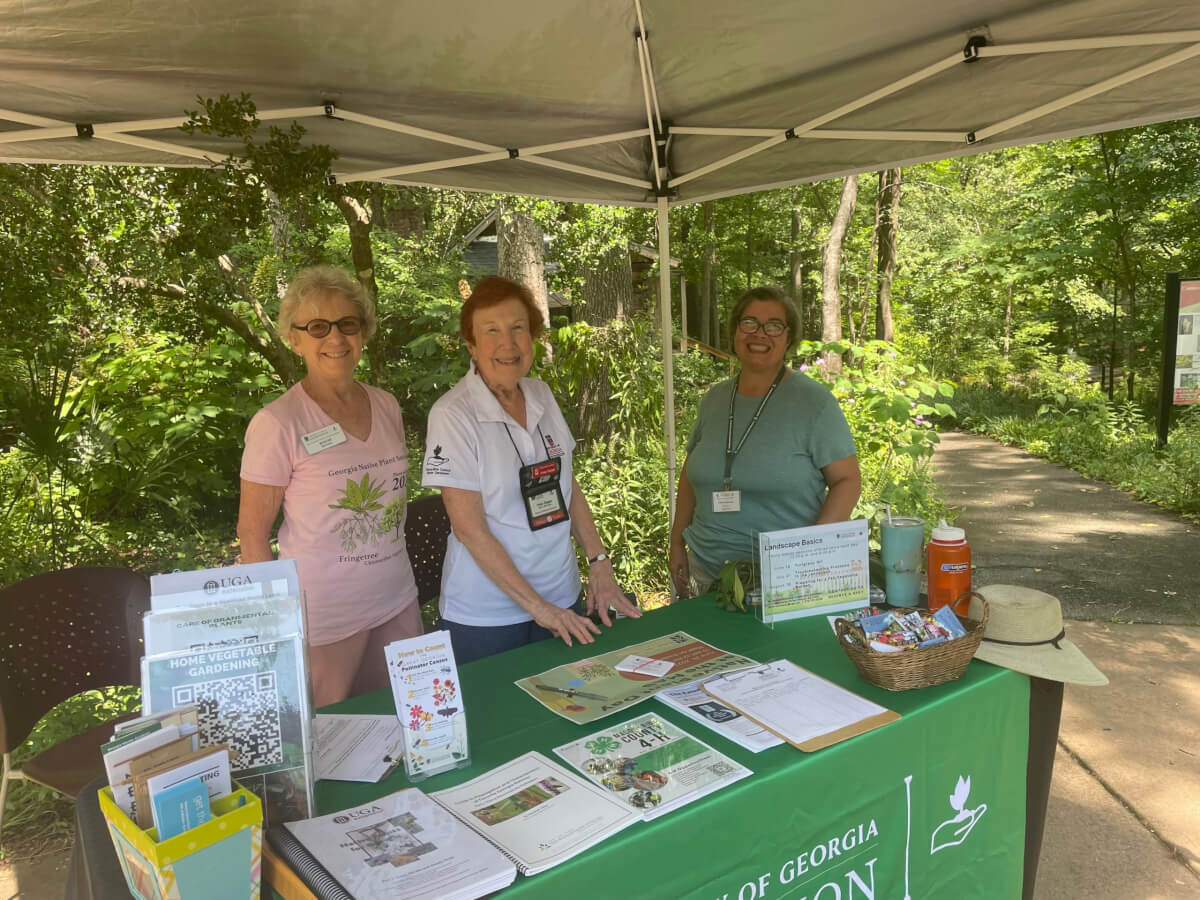 Celebrating natural diversity
By Nora Jorgensen
On June 25, the Museum of Arts and Sciences had Native Plant Day from 10 a.m. to noon with a variety of fun family events. Activities included a leaf rubbing station for making an imprint of leaves on paper, a scavenger hunt for the young and not-so-young (yes, I did it — and I had to cheat on finding a plant with berries) that came with seed packets and stickers as a prize for completing the scavenger hunt and, inside the museum, an arts and craft table to make your own paper flower.
For adults that wanted to learn more about gardening, there were informational tents about plants native to Georgia. Two different organizations coordinated with the Museum of Arts and Sciences to bring this event to the community: The Georgia Native Plant Society (GNPS) and the UGA Master Gardener Extension Volunteer Program. Both organizations dedicate themselves to teaching the general population how to better protect our environment through gardening with native plants.
Greg Lewis, owner of Flat Creek Natives Nursery and director of the GNPS, gave a helpful presentation about how native plants are needed because they are a part of the natural balance in restoring our environment. Lewis also advised strongly against using or allowing non-native or invasive species to grow because they often hurt the environment and wildlife. Some common invasive species in our area are Kudzu, the Chinese tallow tree, the Bradford pear and Japanese Honeysuckle. Lewis also suggested that for beginners, it would be best to "start with something that's going to attract pollinators." Oaks trees, for example, are a good choice because "the best oaks [natives ones, of course] will attract over 500 different pollinators."
Karol Kelly from UGA Extension explained that she hoped that people "would come out to see these [native] plants and how they could be used. With the diversity, interest and beauty of native plants, they can be utilized throughout our home landscapes."
Curator of Education, Kimberly Novak, commented that while this was the first time the museum had Native Plant Day, the master gardeners from UGA Extension had helped with previous family events. While the museum has terrific inside exhibits, Novak brought attention to their sweetgum trail: "Everyone has their own favorites such as the mini zoo or planetarium, and though I love that there is so much variety (science, art, animals, play), I also love walking the trail every morning as a start to my day." With indoor and outdoor activities, the Museum of Arts and Sciences is a great way to spend your summer — there are always more ways to learn, explore, volunteer and have fun with friends or family!
If you missed Native Plant Day, check out UGA Extension or the GNPS online .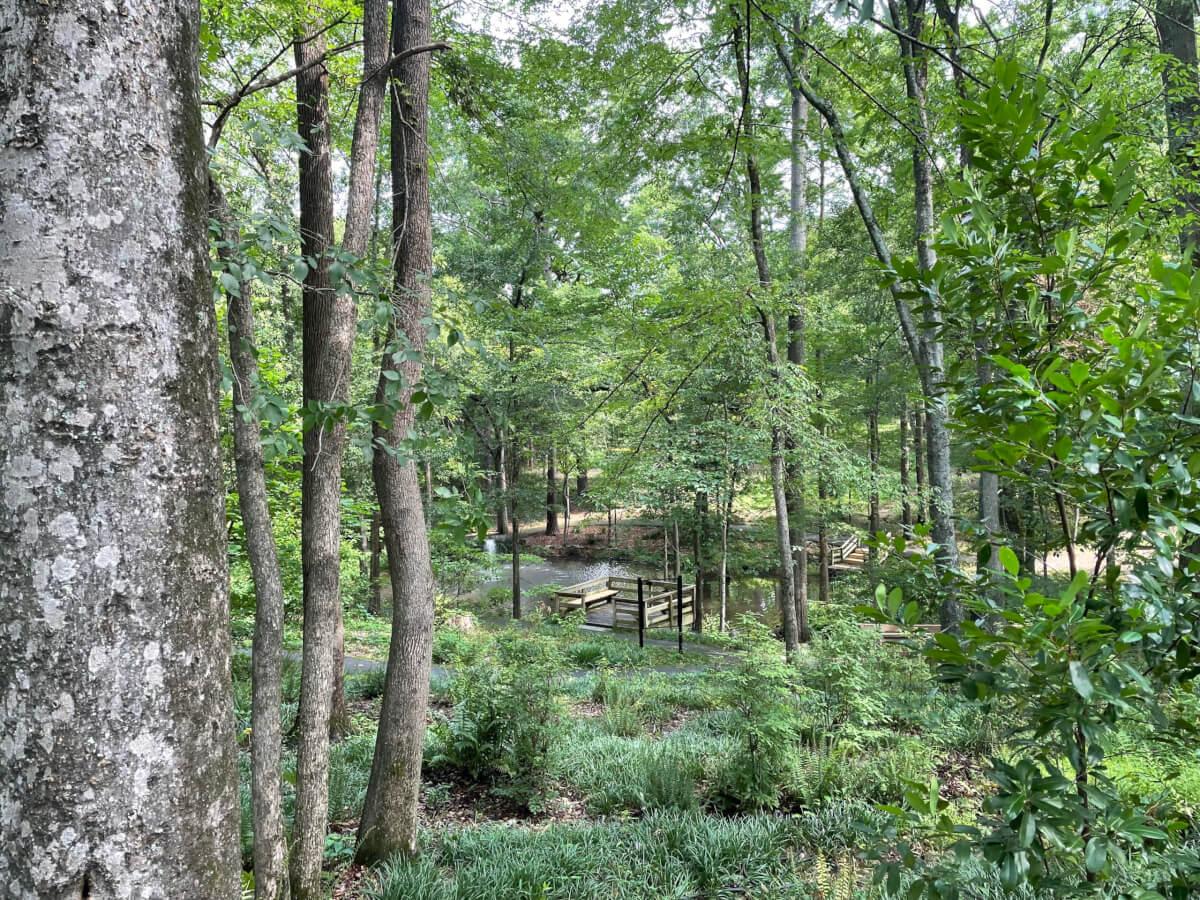 Upcoming events at the museum:
Thursday, June 30: Asteroid Day
Saturday, July 9: The opening to The World in Your Pocket (Smart Phone) Exhibit
Saturday, July 9: Reptile Day
Saturday, July 16: Kids Bird Club morning (10 a.m. – noon)
Wednesday, July 20: International Moon Day Celebration
Thursday and Friday, July 28 – 29: Teacher Appreciation Days (with ID)
The museum has a craft or activity from 1 – 4 p.m. every week Tuesday through Friday.
Consider donating or volunteering at the Museum of Arts and Sciences. Any help is much appreciated. Sign up online to volunteer.
Types of donations accepted: glue sticks, colorful cardstock, painters' tape, duct tape, clear tape, animal themed stickers. Just drop off at the front desk when you visit.