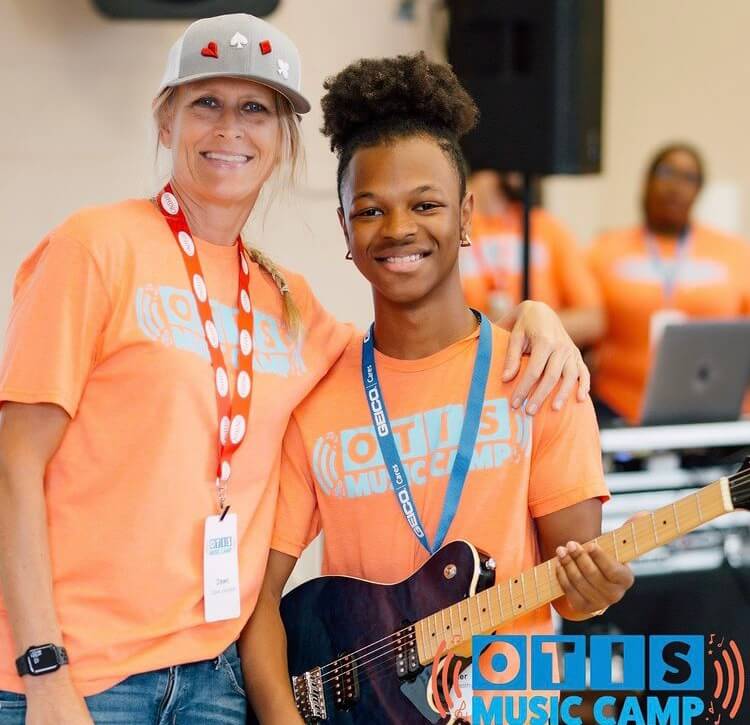 DREAMing On
by Savannah Smith
Photos provided by the Otis Redding Foundation
Saturday, June 18, the Otis Redding Foundation (ORF) reveled in the triumphant return to the stage for its summer camp programs. For the first time in three years, students of the Otis Music Camp lit up the Grand Opera House stage with performances ranging across genres. The campers, aged 12 to 18, showcased the development of their musical talents with original pieces and an Otis Redding tribute. Dubbed an "absolutely awe-inspiring" experience by Fred Massey, a camper's father, this exciting night was only a precursor of what is to come for ORF.
Later this summer, from July 11 to 15, the Otis Redding Foundation will be conducting Camp DREAM, a summer camp for performers ages 5 to 11. Much like the OMC campers, these students will be instructed in singing, songwriting, dance and performance techniques. These younger students will perform an original song and skit at their grand finale performance on Friday, July 15, at Mount DeSales Academy Center for Performing Art and Student Life.
The greatest excitement for ORF will come to fruition over the course of this year, as construction on the Otis Redding Foundation's Center for the Arts concludes. Karla Redding-Andrews, Otis Redding's daughter and vice president/executive director of the Otis Redding Foundation, exclaimed to guests that "we can't wait to host you in our very own facility next year!" The impact of this new facility is sure to extend beyond just current students and their families, as Redding-Andrews previously indicated to Macon Magazine that it will empower ORF to serve far beyond the typical 50 to 60 campers.
To learn more about the Otis Redding Foundation and to donate to its programs, visit https://otisreddingfoundation.org/.