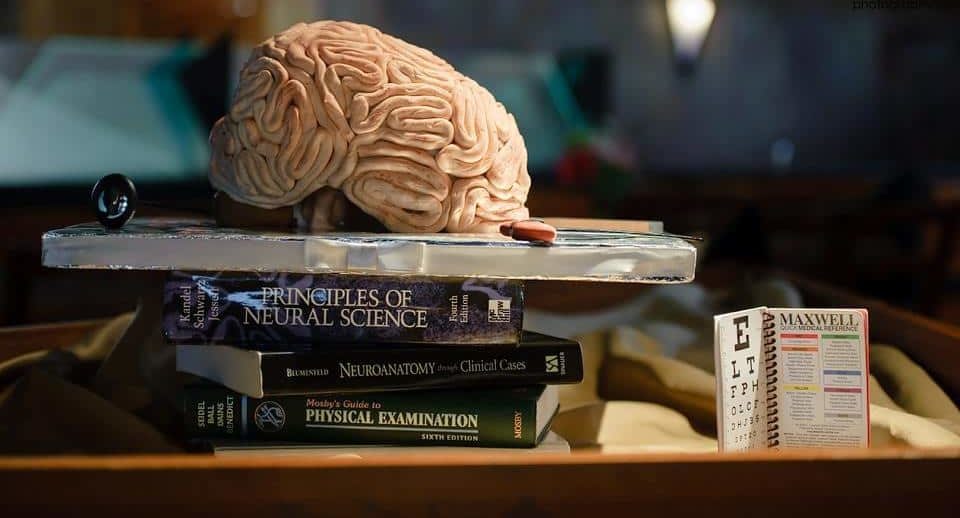 Delectable Designs
Middle Georgia bakers 
bring edible art to life through custom cake creations
By 
Michaela Fuller
"It takes such a wide variety of skills to be good at baking," said Adriana Horton. "You have to have science skills, you've got to be good at timing, lots of patience, you have to know what tastes good, and on top of all of that, you also have to have an eye for what looks good as well." 
During the past few years, the novelty cake baking trend has taken television by storm. Shows like "Cake Boss," "Ace of Cakes" and the new Netflix series, "Nailed It!," have entertained worldwide audiences by giving a behind-the-scenes look into the baking and decorating processes of extreme structural cakes, sparking a widespread interest in the new art form.  
The transformation from the conventional, age-old practice of cake baking into a contemporary art form proves that simple party cakes are a thing of the past. Consumer desires have changed and expectations are higher. Local baking companies MV KAYK's, Oh Honey Baking Co., Felicia's Cake Factory and Lisa Mae Cakes are leading the trend in Middle Georgia – one artistic cake at a time. 
From simple to unconventional
This shift from simple cake baking to intricate cake artistry is exactly what brought Horton, the owner and solo baker behind Macon's Oh Honey Baking Co., into the industry. Now a certified pastry artist with her own business located at the new Mill Hill Bakers Collective on Clinton Street, she started by baking simple cakes with her mother for family events, and learning new skills at one of her first jobs as a cake decorator at Publix. 
Horton quickly absorbed herself into novelty baking and became fascinated by the challenge of making a beautiful piece of edible art on a canvas as small as a cupcake. 
"I would be asked for them to look like monkeys or sunflowers, and I think that's what started to move me out of just baking for taste and taking on the visual aspect of things as well," Horton said. 
Felicia Howard got a similar start nearly eight years ago by making cakes for her children and friends' birthdays. After taking a beginners' decorating class, she began receiving more and more requests for her delicious creations, then decided to take the next step and open her own storefront. Located at 365 Third St., Felicia's Cake Factory has been open since September 2017. 
Lisa Shepley, owner and master baker at Lisa Mae Cakes, said she "was born to be in food," coming from a long line of bakers and cooks.  
What truly "got the fire going" for Shepley was when she took on the then-daunting task of creating her daughter's wedding cake. After almost a year of planning, testing and designing, she was amazed at what she had created, and she knew she had to keep creating. Shepley now has her own storefront on W. E. Greene Parkway in Byron, complete with rolling pin door handles and beautiful displays of her best work. 
Mary Virginia Gage, owner of Macon-based business MV KAYK's, began baking nearly 30 years ago after learning basic skills from her grandmother. Putting true emphasis on the title of cake artist, she explained, "I bake because I love to decorate."  
Gage now runs her baking business from the comfort of her Vineville area home, and specializes in special occasion structural cakes, such as re-creations of clients' instruments, pets and cars. 
Engineering the art
Each of these cake artists finds her inspiration for cakes in different places – from nature and fashion to paintings and everyday objects.  
"My favorite part of making artistic cakes is having that freedom to create something I've never seen before," Horton said about how clients bring their own ideas in the form of photos from popular artists, television shows or even their pets.  
Howard explained that after her clients bring in their ideas and inspirations, she works "with them to make their sweet dreams come true." 
"I like to start off by asking a client what inspires them," said Shepley. 
For structural cakes, such as Gage's guitars and animals, a non-edible base must first be assembled to ensure the stability of the cake. 
"Home Depot is my friend," she joked, explaining that actual hardware goes into some of these structures. Plywood, threaded rods, screws, nails and more come together to create a skeleton for the design. Then, it is all made food-safe with a chocolate and rice cereal coating that supports the cake, frosting and fondant designs.  
Shepley explained that during these first stages of design, cake artists also use this time to create many of the outer elements – such as her specialty hand-painted fondant designs or Gage's popular sugar flowers – to increase efficiency when the cake is put together a few days before the event.  
Howard expressed that many people may not understand the amount of time needed to create one of these cakes. She spends many weeks on "research, shopping, baking and designing" before the actual creating can begin, and explained that it can take "sometimes several days to work on different elements of custom cakes." She and the other artists urge potential clients to remember this when requesting an order for a special-occasion cake, and to understand that great work may take some time. 
Why does cake art matter?
No matter how long and challenging the process of creating such fantastic cakes may be, each of these artists takes pride in finding the balance between delicious flavors and beautiful designs. 
"Cake artistry is important to us because we get to be part of so many clients' monumental moments in life, and we want it to be memorable," said Shepley. 
Explaining the joy she receives from making a client's vision come to life in the form of a great tasting, jaw-dropping creation, Gage said, "This fulfills me. … My cakes are the way that I can hopefully add one special thing to their day." 
From hand-painted icing flowers and ultra-smooth surfaces to lifelike re–creations of favorite hobbies and sports team mascots, local cake artists have all found their calling in creating intricately beautiful cake designs that satisfy both in looks and in taste. Worthy of their own segment on television, their passionate work shows off just one of the many ways talented artists are flourishing deliciously in Middle Georgia.  
To reach the cake artists:
Oh Honey Baking Co.: Contact through Facebook or email at ohhoneybakingco@gmail.com
MV KAYK's: Contact through Facebook or online at mvkayks.com
Lisa Mae Cakes: Contact by phone at 478-654-6161, online at lisamaecakes.com, or email lisamaecakes@yahoo.com
Felicia's Cake Factory: Contact by

 phone at 478-703-5020

,

 or place orders online at feliciacakefactory.com

 
Quick tips from the cake artists
Lisa Mae Cakes
Never compromise on ingredients; use the best you can. It shows in the final product!
MV KAYK's
Always use a crumb coat – a thin layer of simple frosting spread over the cakes – before decorating to keep your cake together in one piece, and to prevent crumbs from mixing in with your outer layer of frosting.
Felicia's Cake Factory
Always have more than one of each tool that you are using to decorate at your disposal. This will make it easier to switch between frosting colors or touch up other spots on your cake without having to stop to clean up each time.
Oh Honey Baking Co
When making buttercream, use salted butter to help balance the sugar and keep the frosting from tasting too sweet.
Oh Honey Baking Co.'s Best American Buttercream:
This simple, yet rich and customizable buttercream frosting is the perfect addition to any cake. Frosts a 4 layer, 8-inch cake with extra to play with. 
2 cups salted butter 
1 3/4 cup Crisco brand shortening 
2 pounds powdered sugar 
2 teaspoons extract of choice  
Whip the butter and shortening in a standing mixer on high, scraping bowl occasionally, until it has lightened in color and the consistency appears light and fluffy. 
Turn the mixer down to its lowest setting and add about one-third of the powdered sugar to the bowl. Slowly turn the mixer back up to high, scrape the bowl and repeat until all the sugar has been mixed in. 
Turn the mixer back down to add in the extract, and then mix on high for another minute.  
Cover photo courtesy of We Do Photography