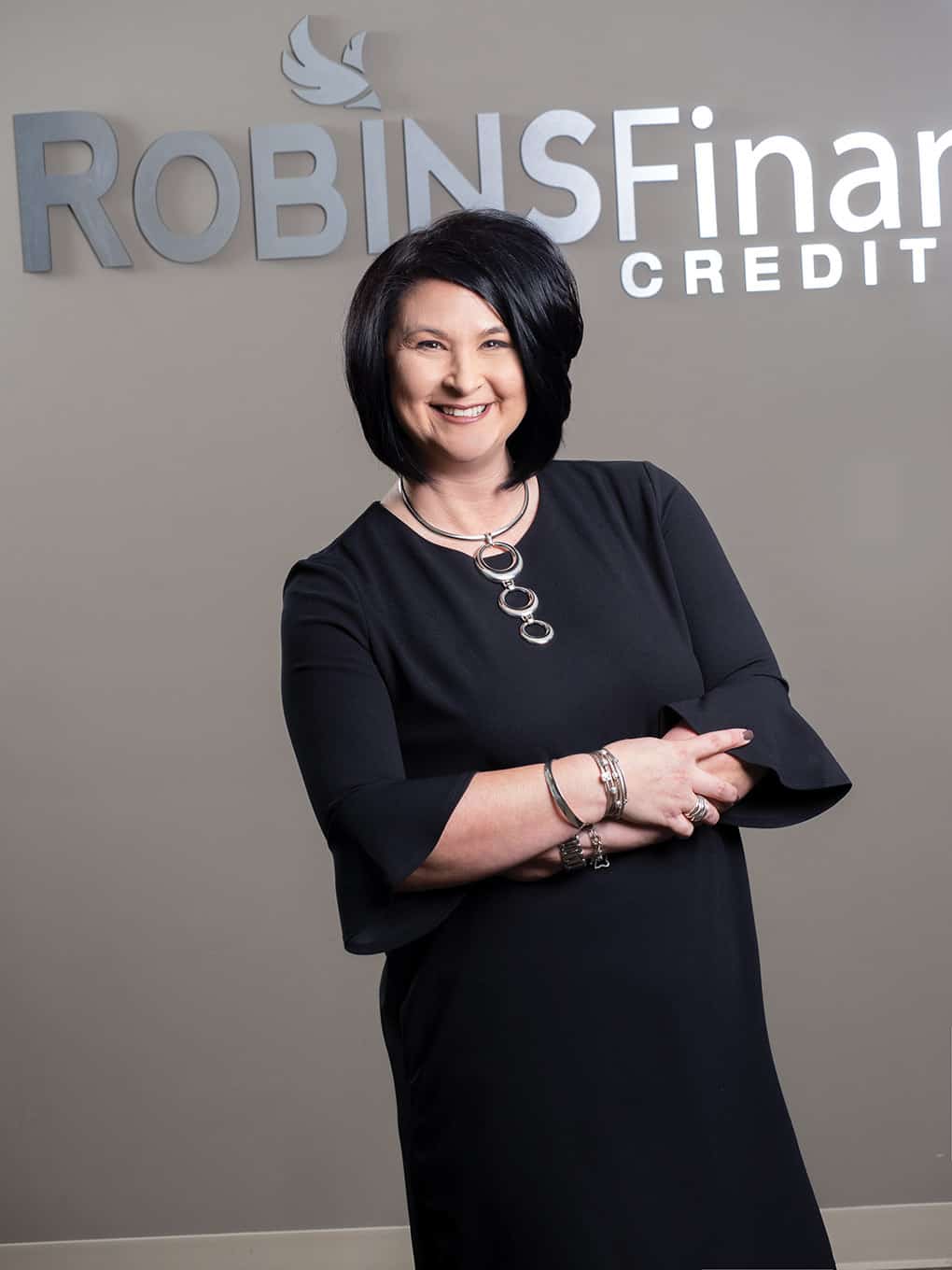 Women in Business 2019: Christina O'Brien
A special advertising section celebrating Macon women in business.
In partnership with Cox Communications
Photography by Jessica Whitley
Christina O'Brien
Executive Vice President, Robins Financial Credit Union 
803 Watson Blvd., Warner Robins  
478-923-3773 
cobrien@robinsfcu.org 
robinsfcu.org 
THE MISSION OF YOUR BUSINESS IS: To be the financial provider of choice by delivering quality financial services conveniently and efficiently. We strive to help people afford life by providing a variety of savings and loan products and services at excellent rates, with low to no fees, while remaining committed to providing outstanding customer service. 
THE MOST GRATIFYING PART OF MY JOB: Having the opportunity to help someone when they aren't sure what to do or where to start. Whether it is buying their first car, saving for retirement or dealing with the unexpected, being able to provide the resources to help our members through major milestones is incredibly rewarding. 
THE BEST BUSINESS ADVICE I'VE RECEIVED: To take every situation as a learning opportunity. You can learn just as much – if not more – from the difficult experiences as you do from the good ones. Knowing what you should not do is often just as important as knowing what you should do. 
WHAT ARE YOU MOST EXCITED ABOUT RIGHT NOW? Seeing the community's commitment to making Central Georgia the best place to live, work and do business. This commitment is reflected in the growth in education, recreation and job opportunities in our community.   
YOU MIGHT BE SURPRISED THAT: I began working at Robins Financial as a part-time teller. I fell in love with banking and the credit union philosophy of "People Helping People," and here I am 26 years later still doing my part to help provide the best for our members.  
I ADMIRE WOMEN WHO: Never let someone else tell them who they can be or what they can do.   
I HOPE MORE WOMEN WILL: Support one another. It is easy to categorize someone a certain way based on the way they communicate, where they live, how they dress and other factors. But everyone deserves encouragement and support – no matter how different you may think your lives are.