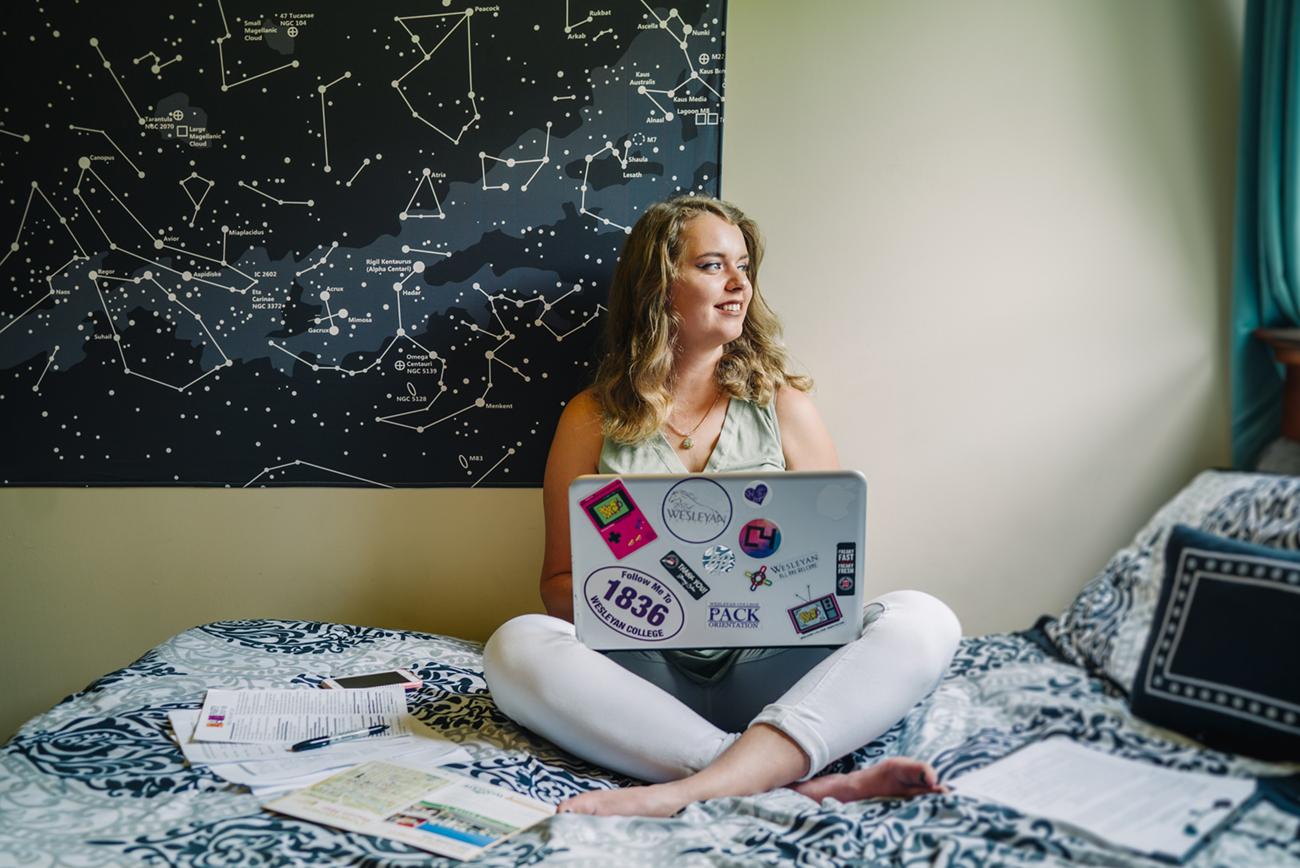 Dorm Decor Tips from Local Experts
Creative space-saving and décor ideas to turn dorm rooms into home rooms
By Hannah Jett Theus
Photography by Jave Bjorkman
Iconic English interior designer David Hicks said, "The best rooms also have something to say about the people who live in them." The messiness of life, especially for college students entering a new chapter of their lives, can be reflected in that very way.
A college apartment or dorm room isn't just a place to rest your head after a long day of classes, a fierce study session or a legendary night out with your closest friends. It is a safe haven in a new season of life, one that requires nourishment–and not just from ramen noodles and toaster strudel. The space should make you feel at home physically, mentally and emotionally.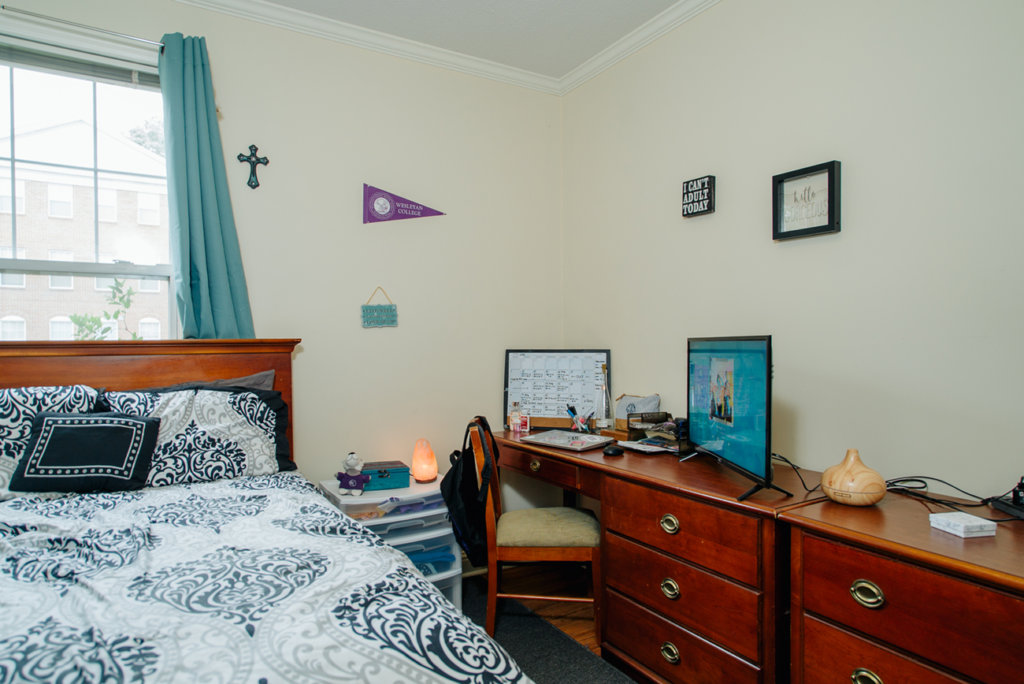 Do you remember what your college dorm room said about you? If you're heading off to this exciting new adventure, do you know what you want it to say? Whether it's organizing, tossing tons of family mementos on the wall or decorating with vibrant colors, sometimes there is value in putting functionality over style.
Local experts – from designers to dorm dwellers – delve into ways to save space as you create some of life's most memorable moments.

Expert advice
Laura Bonfim and Julie Renfroe know the power in perfecting personal living. They have been in business together, co-owning Ju2La Interiors, for eight years. They share a deep friendship, and both have helped decorate dorm rooms for their college-age children. They agreed that no matter the square footage, determining one's sleeping preference is key.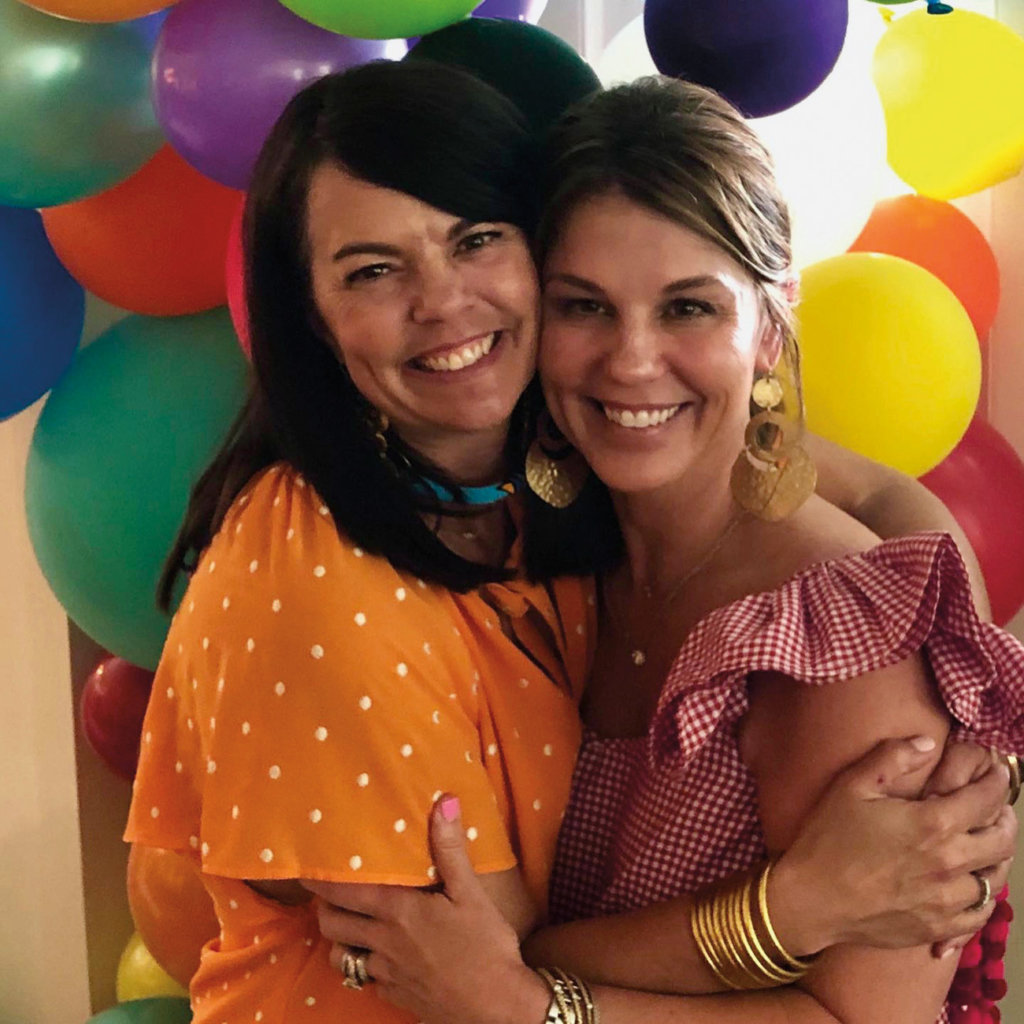 "The way the room functions best should be determined by how you would like your beds. Do youwant to bunk them? If so, you have more room on the opposite side for a seating area," Renfroe said.
"And be sure to have a comfortable headboard to lean on when you get in your bed," Bonfim added.
Both agreed it is important for the space to reflect you and your personality.
"While thinking of making your room cute, also remember that functionality is the most important. Things begin to clutter as the year goes on."
Pro Tips:
The room's lighting should be strategic; bright for studying and dim for comfort
Use vertical space for storage of less used items like weather-specific accessories
Use over-the-door storage solutions for jewelry and small pieces
Loft your beds for under-bed storage
Have a cork board to display reminders, photos and keepsakes
Simple and comfortable living
Catherenne Hogeland is a psychology major at Wesleyan College with a minor in equine assisted therapy. The Fayetteville native describes her style as simple and comfortable.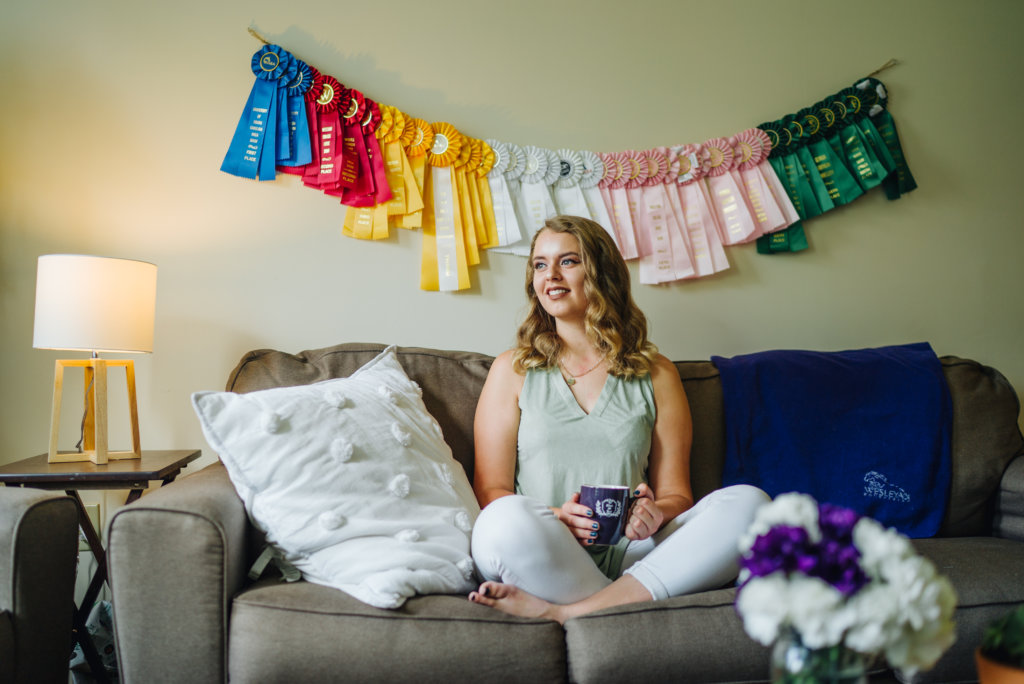 "I tend to stick with a lot of black, white and neutral colors with pops of color throughout my space," she said. "I like to have a lot of natural light in my space; it complements any common area's atmosphere."
Hogeland also advises combining aspects of your personality with your roommate's, like merging neutrals with bright colors. As for her tried and true, life-saver methods of organization, Hogeland encourages investing in command hooks, power strips and vacuum storage bags.

Classic colors, preppy style
Jack Lee is a graduate student studying higher education leadership at Mercer University. His style can be described as a blend of traditional and preppy.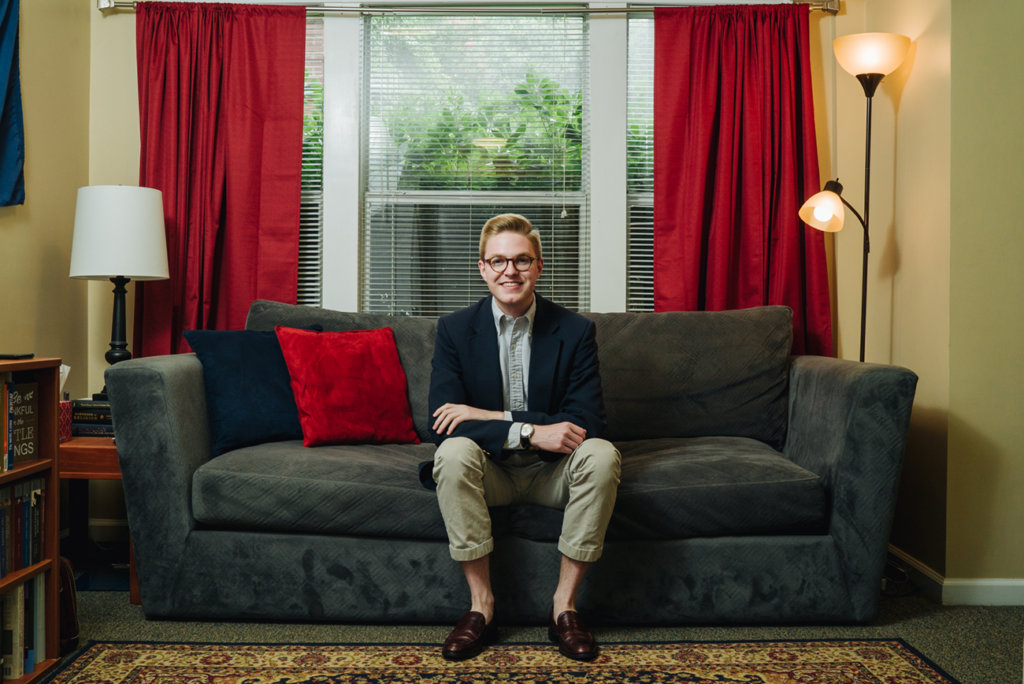 "I like to decorate with classic colors like navy blue and dark red, and I try to incorporate different patterns like plaids and oriental rugs. I like to have a comfortable place to sit, so I make my giant couch the centerpiece of my living room and then build around that," he said. "In my bedroom, I have a plaid blanket that has red, navy, yellow and beige in it, and many of the other objects in that room match."
Another lesson he's learned is to create boundaries within his living space. "I make sure that I do not do work on my bed or read for pleasure at my desk so that I can mentally and physically keep things separated," Lee said.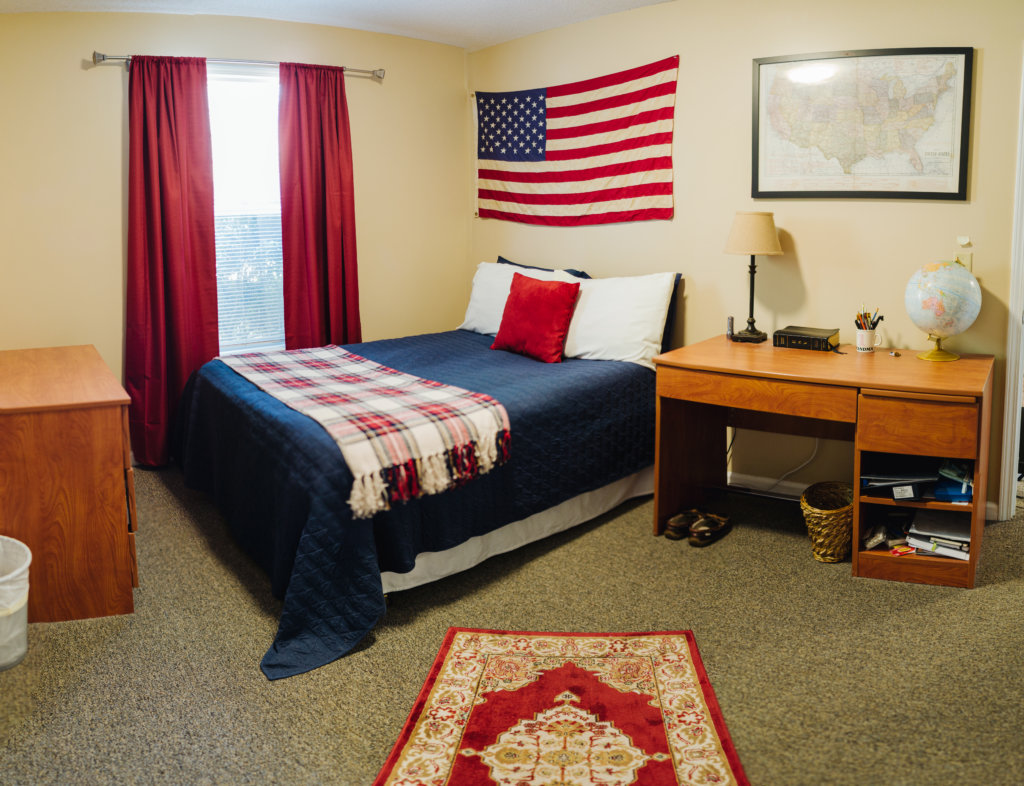 New home away from home
Residence halls certainly have the potential to be a great home away from home, and Middle Georgia State University soon will be unveiling its new Lakeview Pointe residence hall.The three-story building will be the university's first formal residence hall. Creating this new space will double the number of students attending MGSU who live on campus.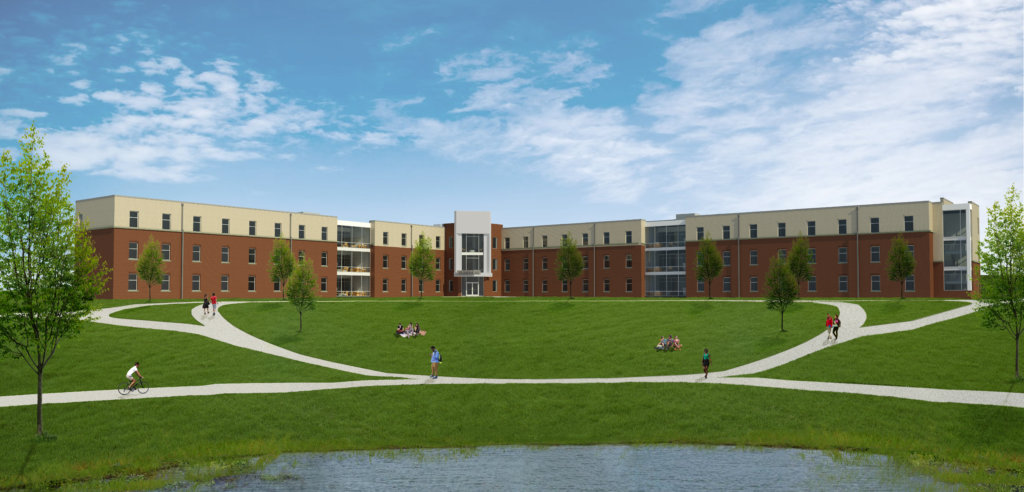 "Lakeview Pointe is more than a place for students to live," said Jennifer Stenander, MGSU's vice president for enrollment management. "Home to more than 300 MGSU students, in this new residence hall they will form lifelong friendships, receive access to programs and services that enhance student learning, and become more involved with student life."
Shopping tips from Room 422
By Michaela Fuller
Former Maconite Pierce Persons is the director of operations for online retailer Room 422, a one-stop-shop for "uniquely defined" dorm décor. We asked her to share her favorite tips for decorating a dorm room.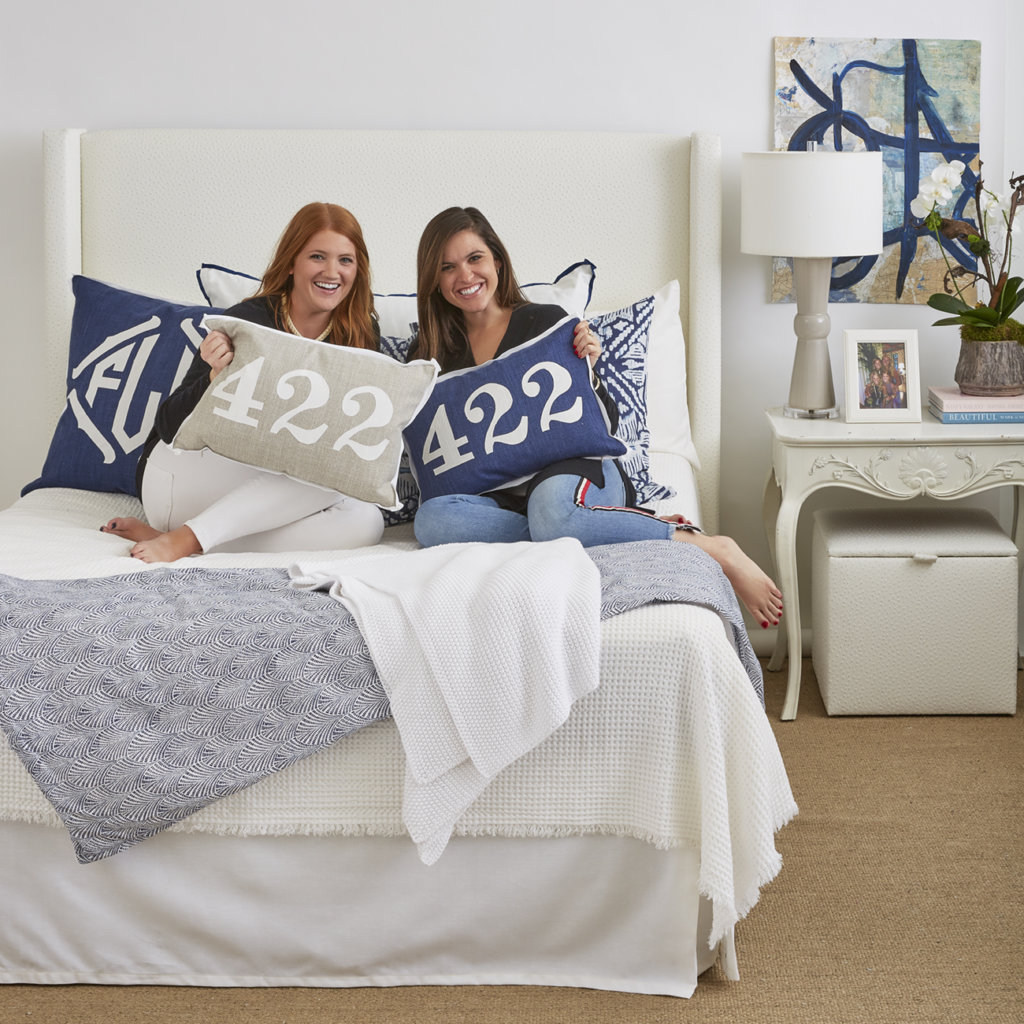 Where do you start when planning how to decorate a dorm?

"Plan ahead! Your dorm room is such a small space, you really need to think through all the tricks you can do to maximize the space. The Container Store offers sturdy drawer sets to fit all your clothes, shoe racks that hang on the door, or even add a hutch on top of your desk for more shelving. One key piece of advice is to make your shopping list and make your purchases ahead of time."
What makes a successful finished dorm room?
"For most, the dorm room is your first home outside of the home where you were raised. My advice is to make the space your own. It will be your home away from home for eight months, and trust me when I say you do a lot in your room. You eat, sleep, study and hangout with friends all in the same room, so it needs to match your personality. Whatever makes you most comfortable and at ease–go with that!"
What's your favorite dorm room must-have?
"Room 422 offers a storage cube that this is my favorite item. The storage cube serves as a huge space to store items, but it is also sturdy enough to use as a seat or a stool. Use this to hop onto your lofted bed. If you have a futon in your room, get two cubes and set them up next to each other with a tray on top to make it look like a coffee table. The storage cubes are great for any room, so you can take it with you out of the dorm room into your other living situations."