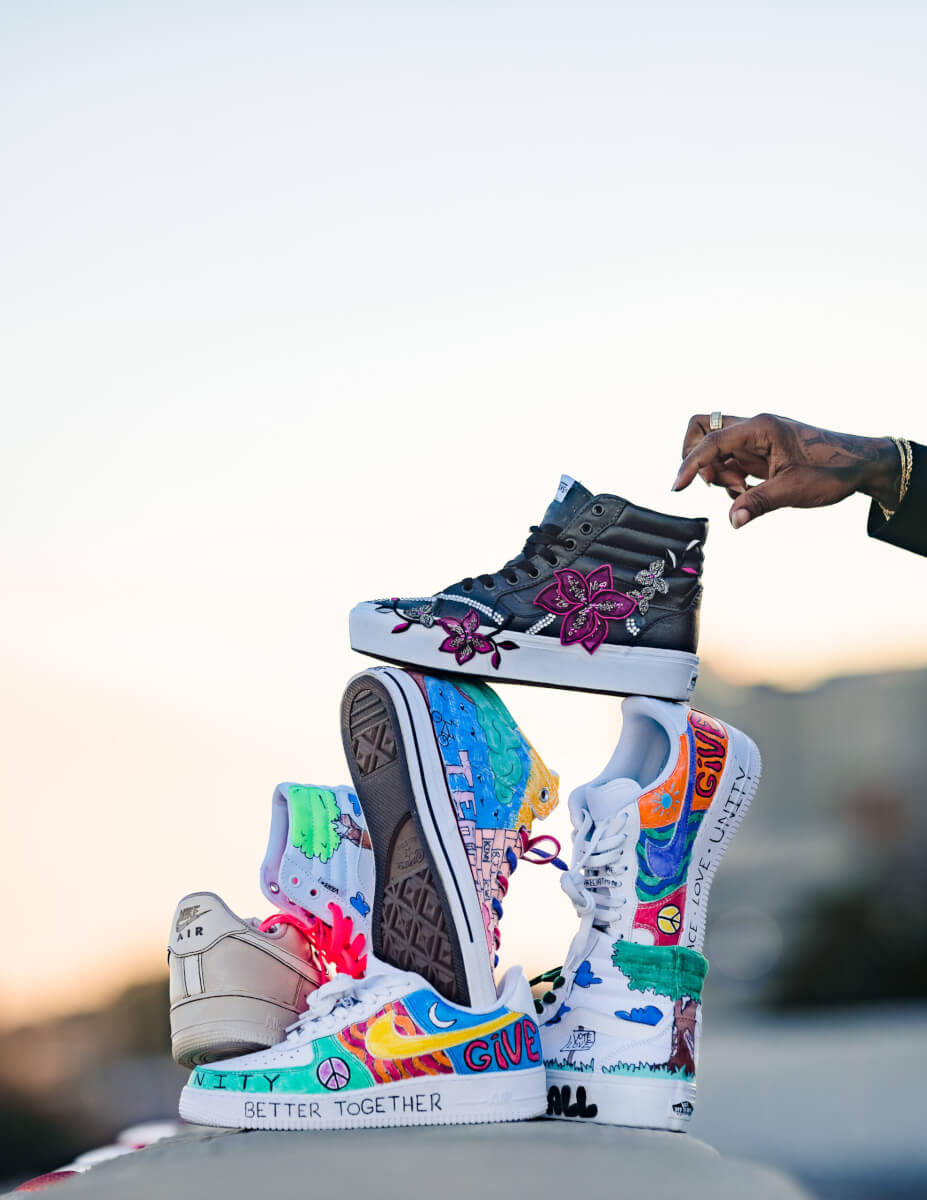 Put on for our city
Photography by Mike Young
Macon celebrates 200 years in 2023. To kick off a year of festivities and programs designed to "strengthen civic pride by educating the community about our history, celebrating our accomplishments, acknowledging our past and promoting a harmonious future," Mayor Miller invites all to get dressed and ready to celebrate and continue the work at the Mayor's Sneaker Ball on Dec. 9. To celebrate, Macon Magazine commissioned local artists to design sneakers for some special guests. We kicked it up to next level atop the Macon-Bibb Government Center for some breathtaking views of our beloved city as she shines for this moment. Want to put on for your city? We invite you to read on to learn how to do just that from our local luminaries. We recommend doing so in a fresh pair of Macon-made sneakers. After all, you do want to be prepared to continue to move forward, together.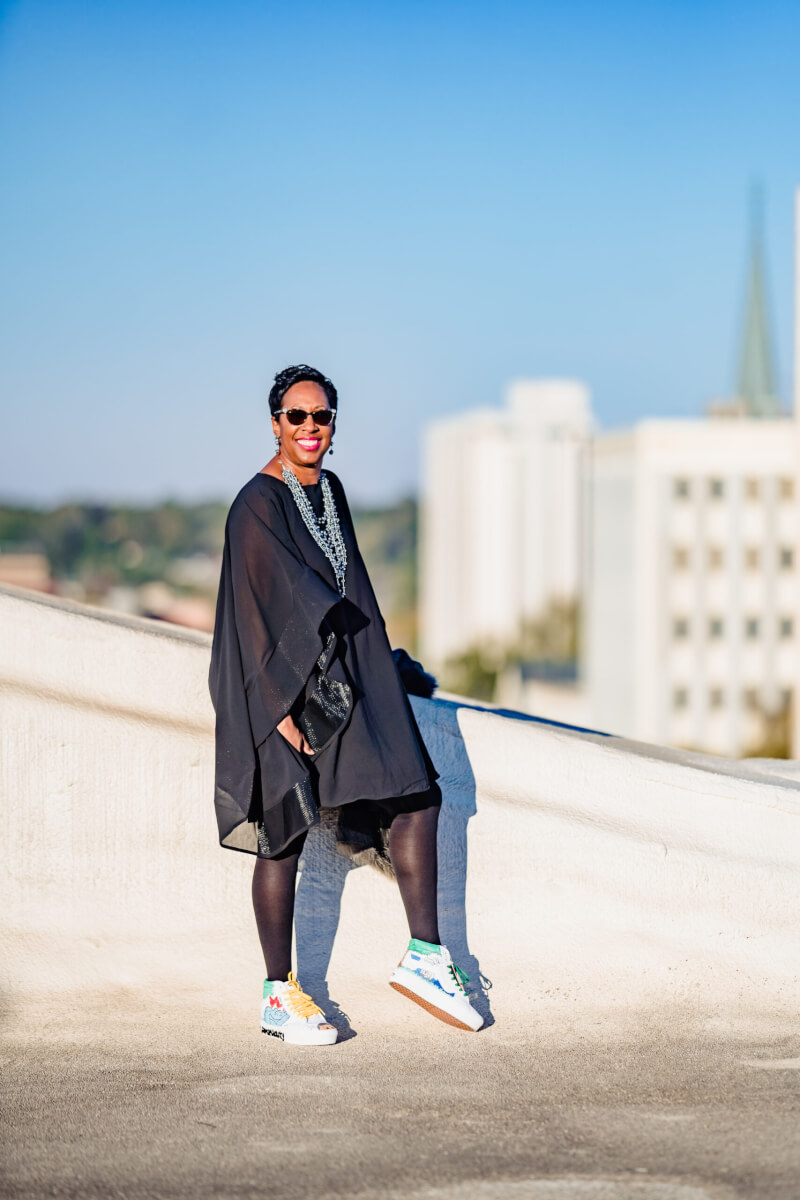 What is the significance of Macon's Bicentennial?
Mayor Lester Miller: It's our 200th year as a city, but we're celebrating our thousands of years as a community. We're celebrating looking on our past, talking honestly about struggles we've faced, celebrating our growth together as we've grown stronger, and looking forward to a brighter future using the lessons we've learned along the way.
We are looking back on what made us who we are today and dedicating ourselves to always become better as people and as a community.
Tracie Revis, director of advocacy, cultural preservation, and conservation of the Ocmulgee River: I think knowing the history of the land that you call home is important. As a newcomer to this area, with roots that go farther back than Macon, I want to know what happened on this land after my people left. I want to know that it was cared for and it was honored. Most people do not know the true stories of how this land was even lost. In fact, the illegal treaty that was signed that gave up this land was voided and the land that makes up the Ocmulgee "old fields" was still Creek land until 1826.
Besides my history, I love learning the other great things that came from here. This area has produced many music celebrities and I love that they come from this land that was once my ancestral homeland's capital city.
Andrea Cooke, The Southern Center for Choice Theory, LLC/CQUL
development director/executive director: It is a celebration of what makes Macon its very best! We are inviting all stretches of the community to join in and help us to celebrate the growth that our city has seen over the past 200 years.
Justice Verda Colvin: Macon's Bicentennial is a monumental achievement. It clearly illustrates the tenacity and commitment of Maconites. This celebration is an acknowledgement of the contributions of every citizen present and past and their contribution to who we are as a community.
Elijah Hanson, Miller Middle School Mr. GQ: The significance of Macon's Bicentennial is to celebrate Macon's achievements and how much the city has evolved since it was founded 200 years ago.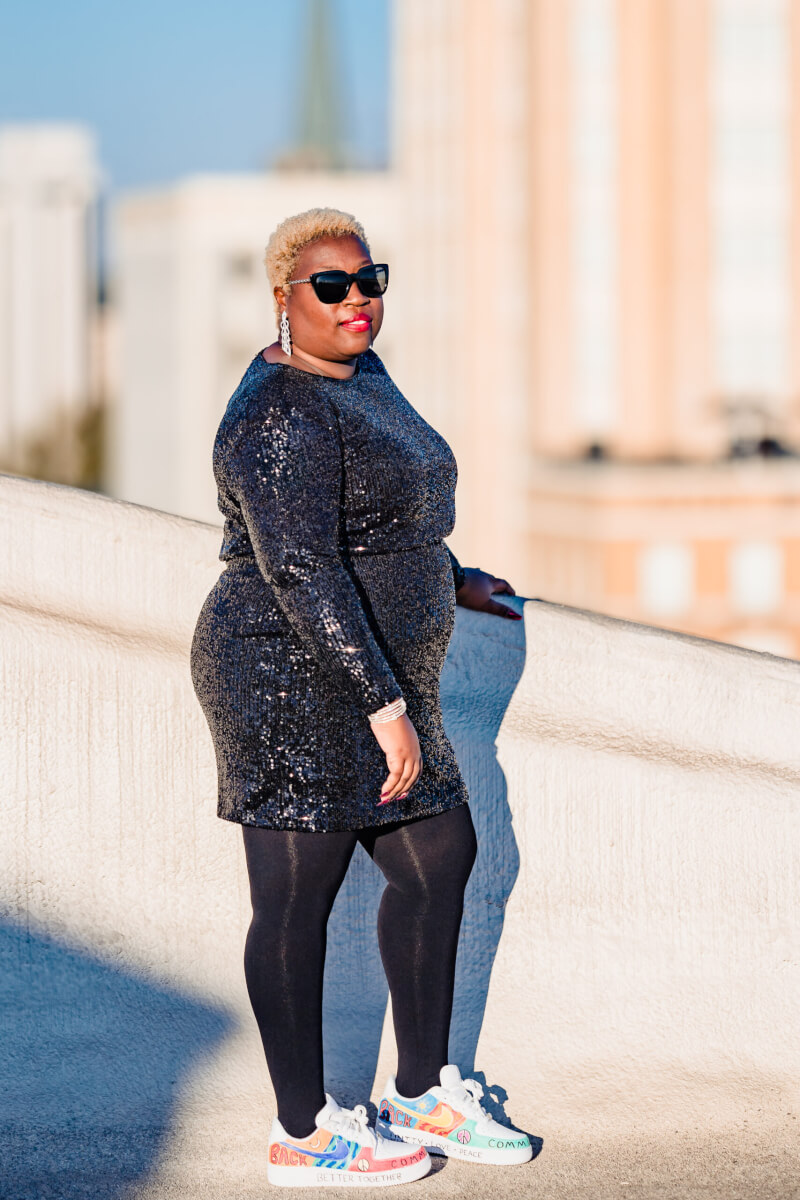 Why celebrate the Bicentennial with a sneaker ball?
Mayor Lester Miller: By making it a sneaker ball, we're making sure it's formal, fun, and accessible for our entire community. We want people to see this is more than just a formal event for tuxedos and evening gowns … it's for fancy sneakers.
And really, this being our first one, I want to set a fun and comfortable tone for future years, and I know I would much rather dance wearing sneakers!
Andrea Cooke: Why not!? A sneaker ball gives us all an opportunity to dress up and very comfortably strut our stuff! This event is designed to be one that celebrates the current successes of our city as well as the amazing opportunities we have in our future! Macon has never had a Mayor's Ball, so why not introduce an annual sneaker ball that encourages us all to be together?
Justice Verda Colvin: A sneaker ball encompasses the idea of togetherness, inclusion, and a respect for community. A sneaker ball is inviting to everyone in our community. We want our community to ditch the uncomfortable gear normally associated with formal events and enjoy the night with community. That's what this yearlong Bicentennial celebration is all about.
Elijah Hanson: I think a sneaker ball is a good fit to Macon's culture. It's fun, different, and makes the whole community want to get involved.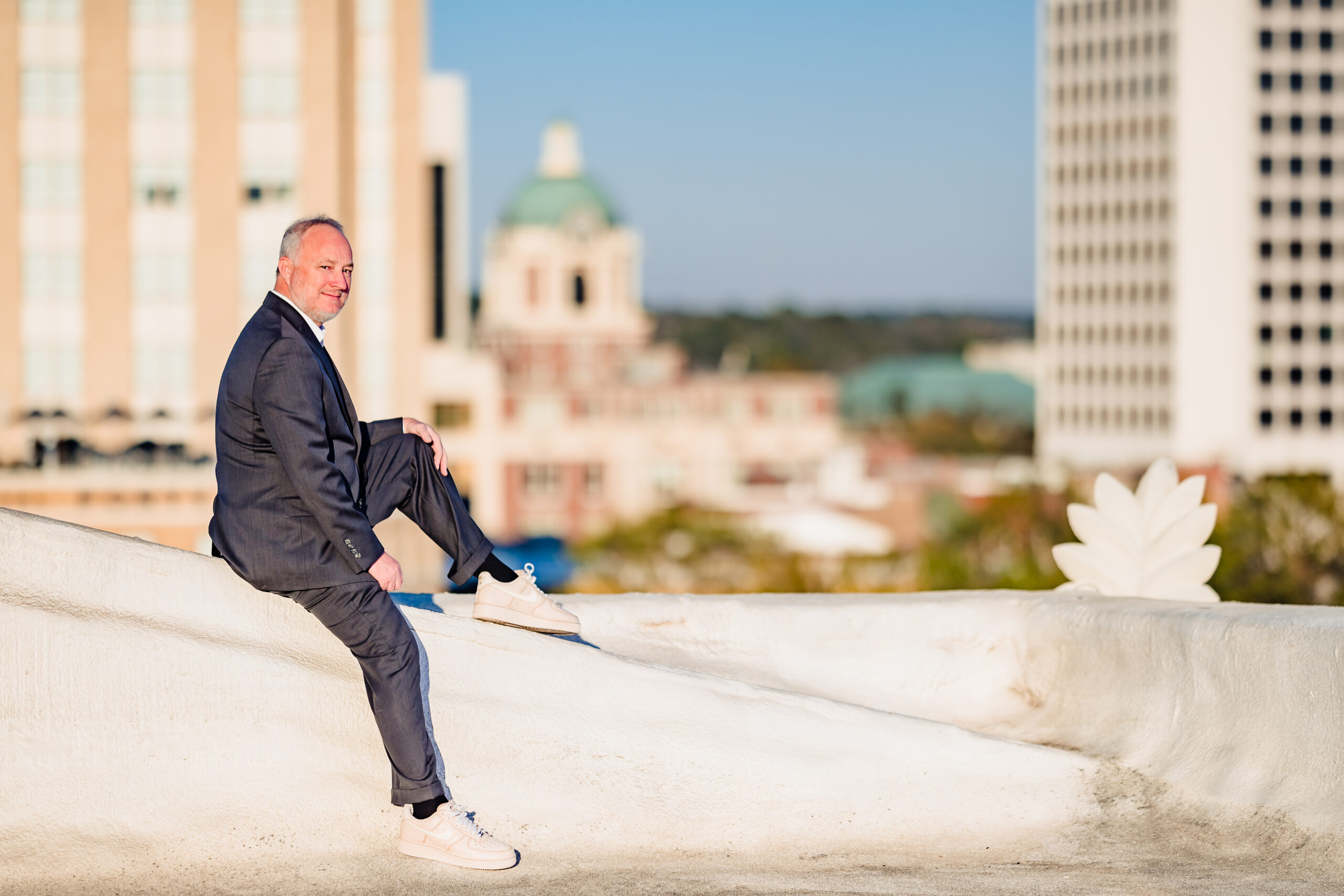 Considering Bicentennial plans, what are you most excited about?
Mayor Lester Miller: I know we have a year of big events planned – and each is going to be great – but I'm really looking forward to the end when we have our first concerts at the new amphitheater. People are going to be blown away with the quality of the facility and shows there, and music is just the perfect way to celebrate our heritage and our future.
Andrea Cooke: I am most excited about attending all of the events and bringing parts of Macon into the fold that have traditionally been left behind. This Bicentennial celebration could be the great equalizer for us.
Justice Verda Colvin: There are so many activities planned for the upcoming year in celebration of the Bicentennial, it's hard to highlight just one … but I am so excited about the Sneaker Ball because I think it will usher in what we anticipate for the year: an inclusive celebration honoring everything in our past, the hurtful and the triumphant, the struggles and the successes, and, most importantly, our growth as a community.
Elijah Hanson: I'm especially excited about interacting with new people and getting to see different people's perspectives on Macon.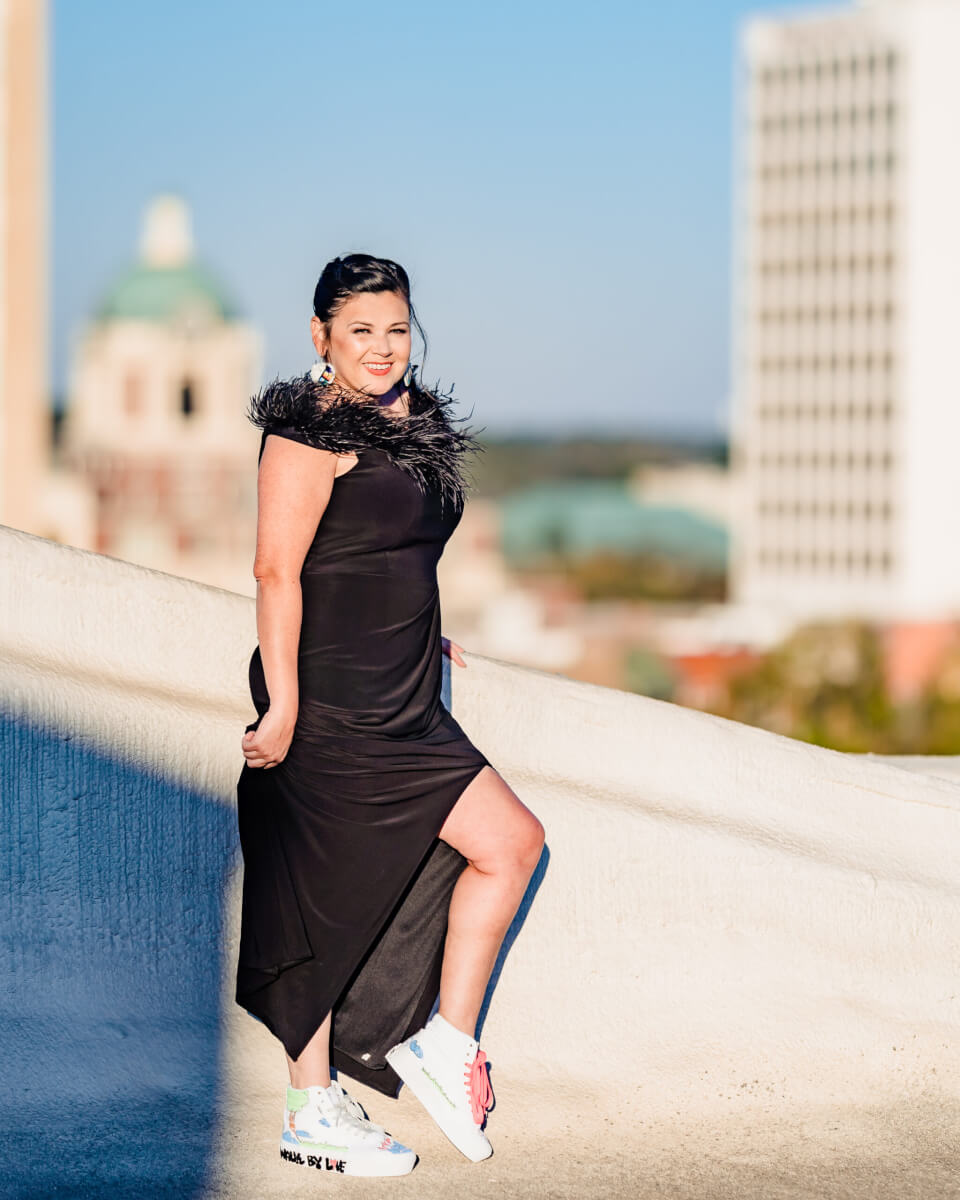 How would you like to see others get involved in the Bicentennial celebration and/or Macon's future?
Tracie Revis: I love the idea of making sure that we tell the stories of the past. I think just like in life, when you have come through good and bad times, you have to reflect and see what lessons you have learned. I think the Bicentennial gives Maconites a time to reflect on what they have learned, good and bad …. Then you take the good and create a stronger future for the next generation to come.
Justice Verda Colvin: Macon's future is incredibly bright; however, it can only be brilliant when we all get involved in promoting the positive aspects of our community. It is my hope that the Bicentennial Celebration will energize some, inspire others, and reinvigorate even more to invest in our future as a community.
Elijah Hanson: I would like to see a variety of different opportunities for everyone to get involved.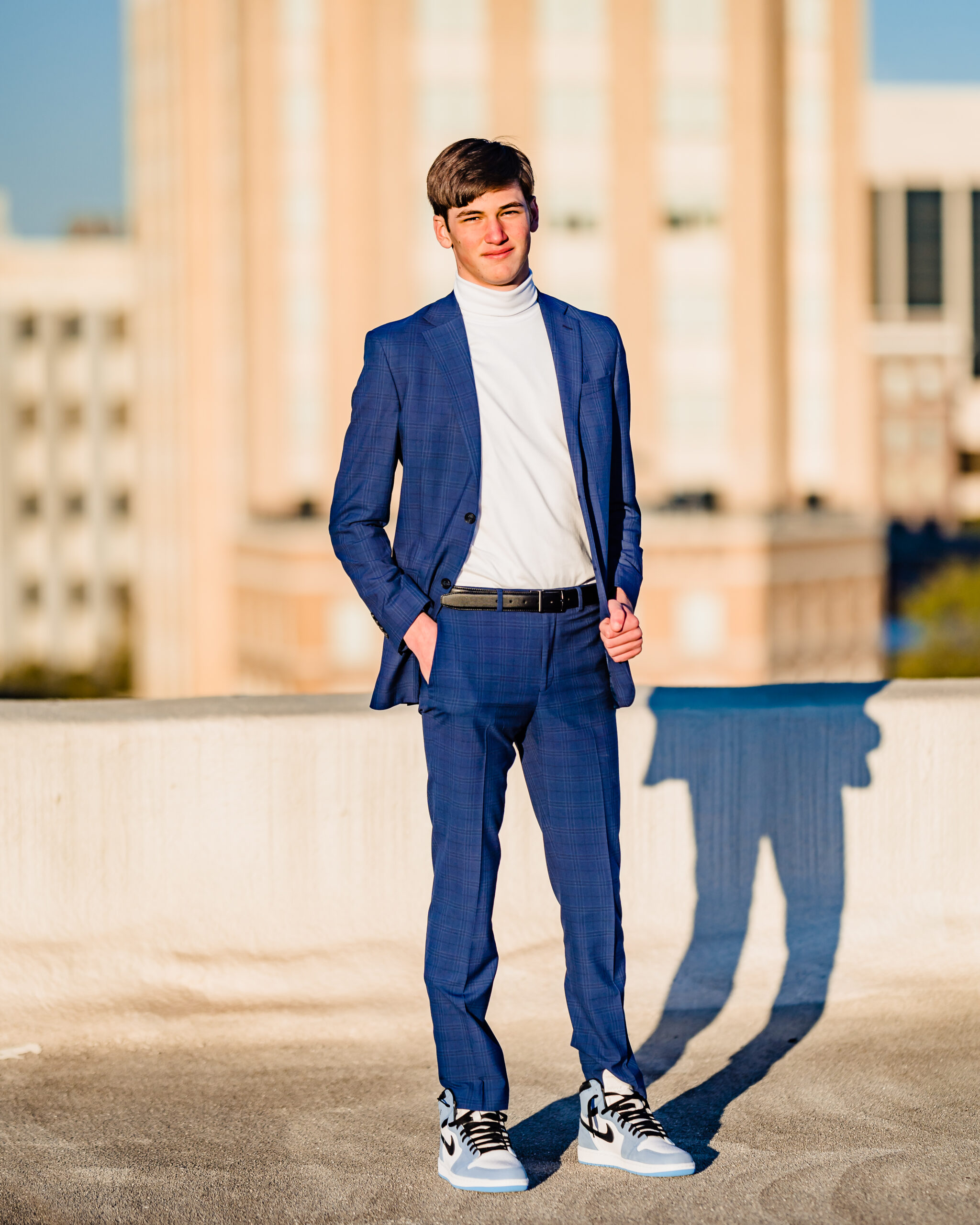 What do you hope to see happen/change in Macon over the next century?
Mayor Lester Miller: I want to see growth. That's growth in our strength as a community that works together. That's growth in our neighborhoods. That's economic development growth as we bring new jobs together. That's growth in our state and national profile as we become, more and more, an example of what a great city looks like.
Tracie Revis: We are hopeful that we have a new designation of a National Park and Preserve with Macon serving as the gateway. It will bring more people to the area, and it serves as an opportunity to share kindness and experiences that make Macon so special.
Andrea Cooke: I hope that we can solve some of the issues associated with the social construct of race. We are so much more than what separates us. I think Macon will be a city that celebrates differences and that continues to lead by taking care of the least of us.
Justice Verda Colvin: Over the next century, I am hopeful and prayerful that we will become a community that other communities look to in their quest to become fully inclusive in every area, including housing, education, employment, and financial prosperity. When we can ensure that every demographic in our community prospers, we will actually be reflective of a true democracy.
Elijah Hanson: I would like Macon's diverse culture to be noticed more in Georgia and throughout the Southeast.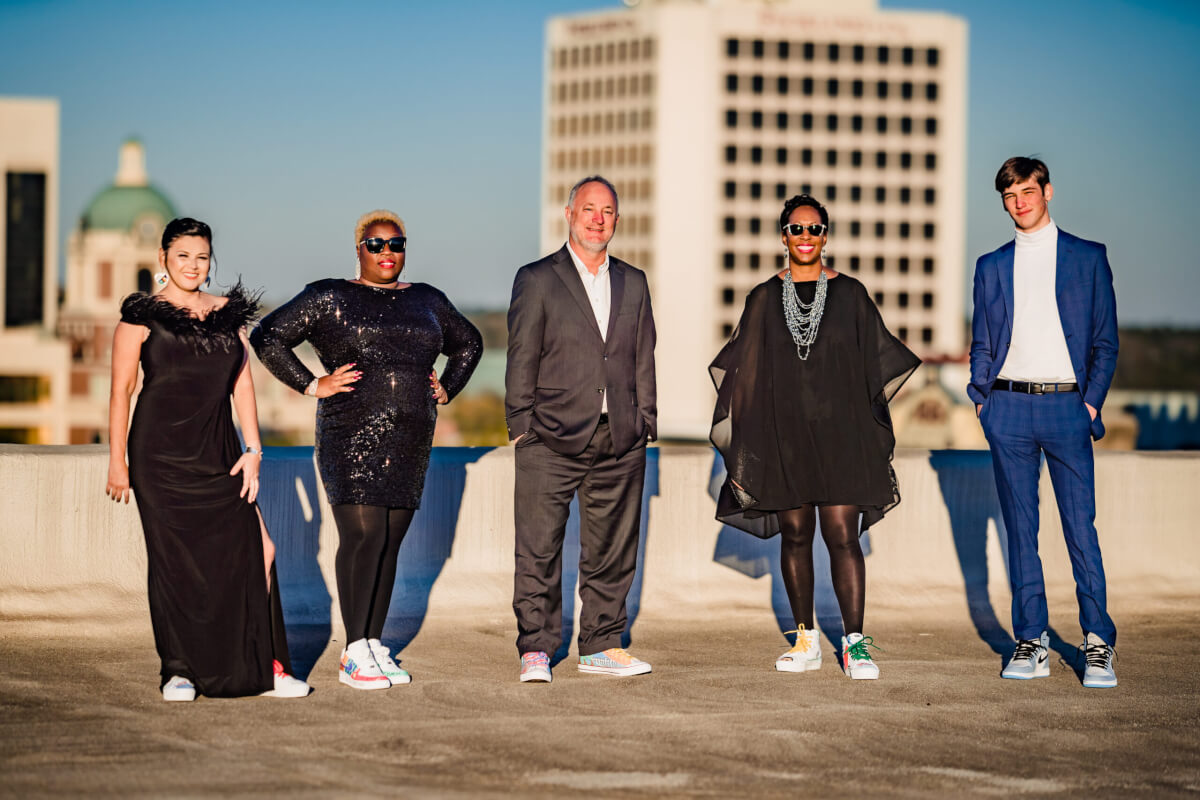 Please offer a challenge to the city via the bicentennial.
Mayor Lester Miller: This is a huge milestone for our entire city, both in the number of years we have been a community and the potential for our future by what we are doing right now. I challenge every person to learn more about our history, where we came from, and what made us who we are today … and use that to help move us forward together.
I challenge every person in this city to find something about this city they are passionate about and get involved. Volunteer, become a mentor, join a board, shop at our local restaurants and stores, attend government meetings, and enjoy all the events of the Bicentennial!
Andrea Cooke: I challenge us all to join in and to attend at least one of the many events we will have during this bicentennial year! I promise you that this city will be so much more connected after that. Connection is the cure to so many ills … I challenge you to connect.
Justice Verda Colvin: My challenge to every Maconite is to consistently and constantly ask yourself, "What can I do to make our community better?" and then do it. Every little effort counts toward the whole.
Elijah Hanson: I would like to see citizens of Macon find a way to help rid the streets of trash as much as possible.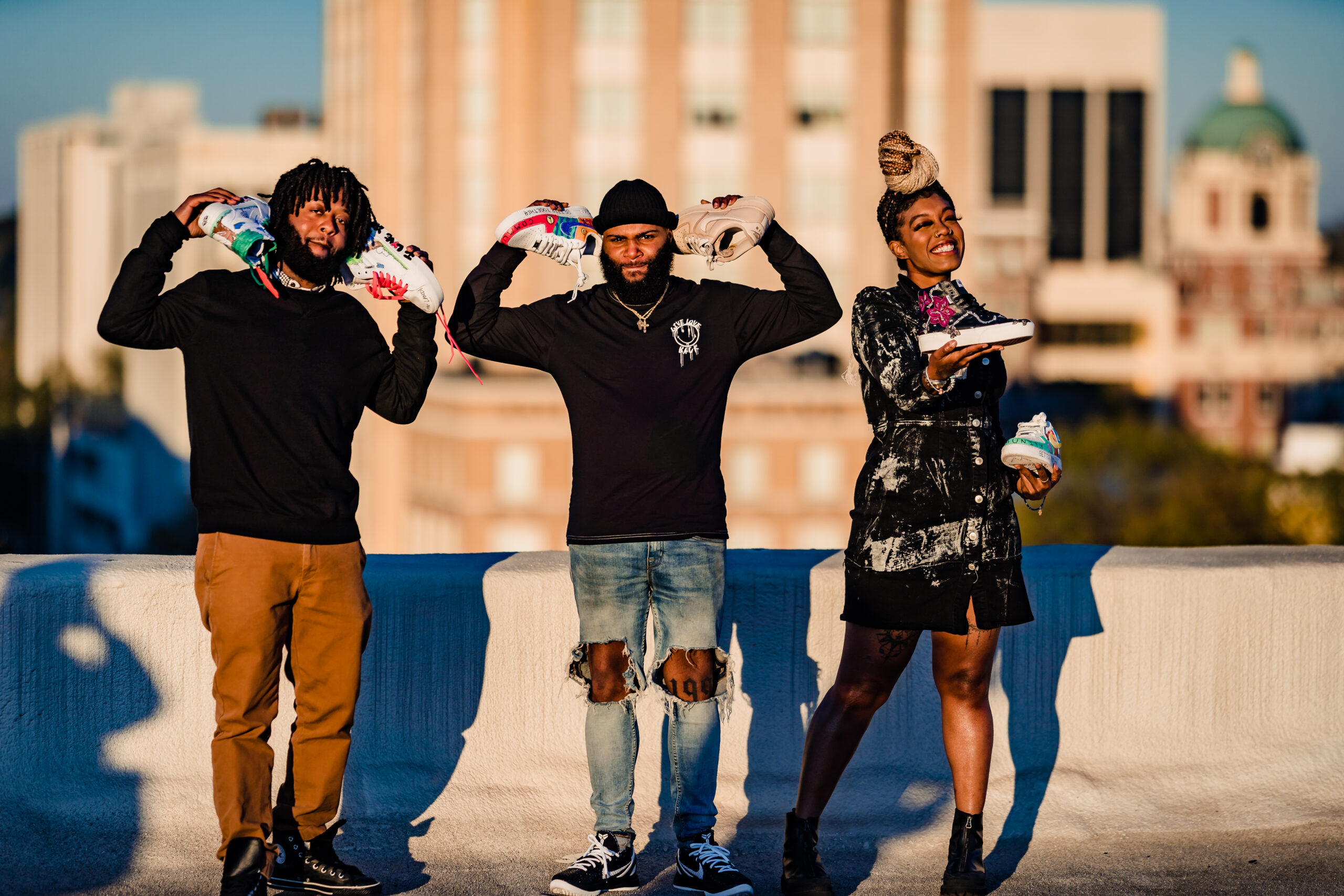 A word about the art
We asked the shoe artists to share their perspective on what it means to put on for our city and how their art accomplishes that notion.
"Putting on for my city is beautifying my city through murals while empowering people and young scholars to reflect and express their emotions through art. I give my city my He(ART)!
"My artwork is a robust representation of love and positivity … The call of action is love and friendships. What better way to promote this than wear it?
"Obviously the goal is love. Love through community. Through better education. Love through collaboration. Let's build together!" – Randy H!
"To me, putting on for your city means to express yourself, and in doing so, show off where you're from. Show people that you're proud of where you came from.
"I want my art to inspire people. I want others to look at my art and be encouraged to put their art out as well." – Zi'Yier Hayes
"Putting on for my city means to embrace both the positives and negatives with pride and an effort to make things better for your community.
"I embrace the positives through my art, showcasing both my feelings and experiences with the city. Wearing my art is a reflection of my pride for where I'm from." – Brittany Hill
"To put on for your city is to do something positive and show the people a new lane to success.
"Save Yo Sole [my business] … it's giving the people confidence they need when wearing an older pair of sneakers, refurbished back to its new look. Growing up in Macon, I have witnessed people being bullied and tormented because of the way their shoes looked.
"Save Yo Sole's mission is to save people money while looking fly doing it." – Tray Shelley
"To put on for my city means to be a proud artist who embodies what this city is trying to represent.
"What you create matters…I want my art to inspire the little Poncé's and any creative who is unsure whether or not they can create for a living. I want them to know that they can." – Tiara Ponce
NOT QUOTED: Elijah Avery