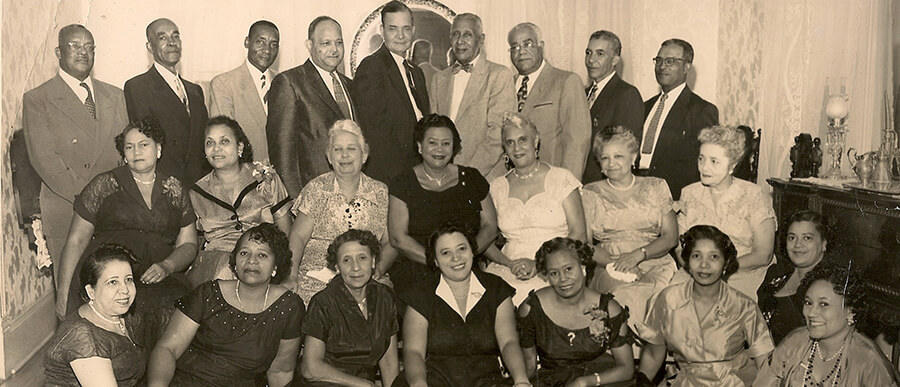 Give Back During Black Philanthropy Month
By Tonja Khabir
August is Black Philanthropy Month, a celebration of giving that highlights the contributions of black organizations and promotes increased financial support for those initiatives. A closer look at philanthropy overall shows that only 7-8 percent of foundation giving goes to people of color, according to Edgar Villanueva author of Decolonizing Wealth. Moreover, despite the racial wealth gap, African Americans give at a higher rate and donate a larger share of their income to charities than any other group in the nation, according to the Brookings Institution. 
Black Philanthropy Month and Black Giving Day (Aug. 28) have been organized to change this dynamic. A primary focus is in our giving. Giving to black organizations not only enhances their ability operate, but it creates the opportunity of increased political imagination for communities that have long been excluded in many ways from wealth building. 
To value true community development in a city that is 60 percent black, invest in organizations that also reflect that dynamic. 
While this can feel like a paradigm shift, Macon has been a pioneer in the black philanthropy world. There are several long-standing black philanthropists who have given their time and talent to improve our communities. Ruth Hartley Moseley is perhaps the most well-known. A nurse by training, she was the first black nurse in Georgia serving at the health department in Macon. She was active in the Civil Rights Movement and a founding board member of the Booker T. Washington Center. Upon her death in 1975, she left an estate to establish the Ruth Hartley Moseley Memorial Fund to assist needy students seeking to become nurses and healthcare providers. Her estate also opened a resource center, which still is located on Spring Street.  
Her heart for service has inspired a new generation of leaders like Vinson Muhammad of Torchlight Academy, who organizes youth through hip-hop education and Daffeney Hollis of Diligent Transportation Service Corporation, who provides essential transport for low-income residents. 
There are so many more who give but don't realize their impact as philanthropists themselves. This August celebrate them all, and donate to support their efforts. 
Events with support from the Griffith Family Foundation and the Community Foundation of Central Georgia: 
Issa Happy Hour: 5:30-7 p.m. Aug. 8

 

Read Between the Wines Book Discussion: 5:30 p.m. Aug. 15

 

Grant Writing Workshop: Aug. 22

 

Will Seminar: Aug. 19

 

Giving Black Day: 7 p.m. Aug. 28
Learn more at https://givingblackday.mightycause.com/giving-events/gbd19.