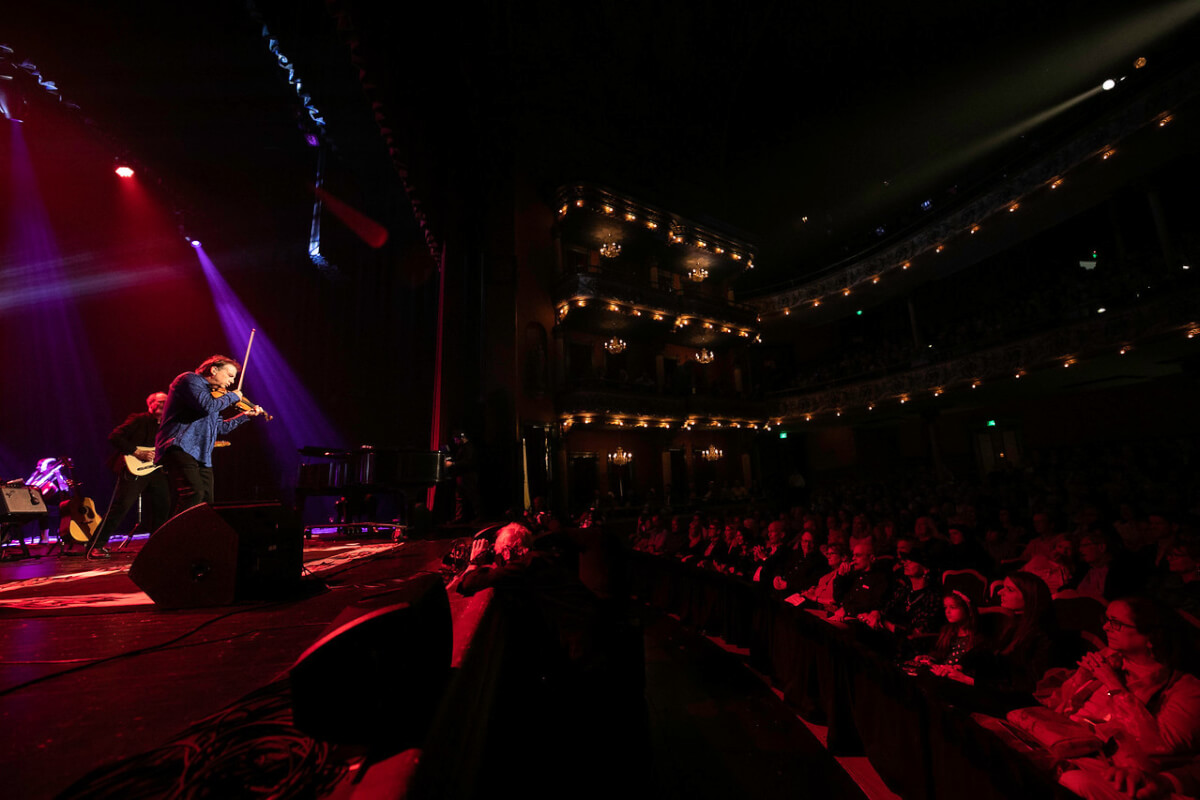 Experience live music in Macon
Lisa Love
The pulse of a music city can be measured by its live music offerings. Whether small stage or a city auditorium, a low-lit dive bar to a modern day honky tonk, Macon is a place where live music lives. Your guide to making the most out of Macon music starts here. And get ready for regular live music calendar updates on the Macon Music Trail website.
—
My lifelong captivation with live music began when I was just a kid, tagging along with my grandfather to country music concerts he promoted in South Georgia. As a teen, I snuck into a Valdosta night club or two to see cover bands play rock hits, and as a 20-something, I trekked the country to experience iconic music venues in Los Angeles, Austin and Nashville. But it was not until I moved to Macon in 1998 that I found my musical North Star in a community that not only lays claim to a significant portion of American music history, but that also makes participating in live music an accessible, intimate and soulful affair.
Though I've been away for 10 years now, work has allowed me to hunker down in Macon for the past six months. It's been a gratifying reintroduction to the city's venues—some new, some old, some refurbished and some gloriously just the same. I've seen more great shows with better sightlines and for less money than I could in any bigger town. I've sat mesmerized in the balcony, I've danced my rear off in front of the stage and I've listened under the stars.
My only regret is that I've missed a few shows because I didn't know about them until after the fact. Fortunately, Visit Macon, the city's destination marketing organization, has embarked on an initiative to compile a live music calendar and venue listing on MaconMusicTrail.com. Bookmark the site on your laptop and phone, like your local venues on their socials and, above all, support live music in Macon, Georgia.
While by no means a comprehensive list, below are several venues that regularly present live music.
A Brooke Haven Lounge
401 Cherry St.
On Friday nights, the sounds of live jazz, soul and Latin combos spice up the relaxed ambiance of this upscale cocktail lounge on Cherry Street. With spoken word and open mic on select week nights, Darrin Ford, who owns the business with wife Lessette and daughter Alicia, encourages creative expression and keeps an eye out for new and diverse talent to feature.
AP's Hidden Hideaway
4274 Broadway
A hometown bar with home cooking, homegrown music and a big heart for supporting local causes, AP's Hidden Hideaway is the place to be on Sunday afternoons when beloved blues guitarist, singer and songwriter Big Mike Ventimiglia holds court.
Back Porch Lounge
2400 Riverside Dr.
A local institution that never charges a cover, the Back Porch Lounge features legendary guitarist and singer Robert Lee Coleman, a veteran of Percy Sledge and James Brown's bands, every Monday night. Whether sitting in with Robert Lee or taking part in the Thursday night jams, you never know who'll drop in for a song at the good ol' Back Porch.
Billy's Clubhouse
1580 Forest Hill Rd.
This long-standing North Macon club has the feel of an old school rock bar and features live music on Friday nights. Two of Macon's top draws make early summer appearances with Cash's Juke Joint in the house on Friday, June 10 and Matt McMillan and the City Limits on Friday, July 1.
Cashman's Pub
370 Cherry St.
A neighborhood pub located downtown, Cashman's hosts a variety of acts on weekends. Cashman's jam-packed summer schedule spotlights pop vocalist and keyboardist Hugh Hession on Friday, June 17, goes country on Saturday, June 18 with Kayleigh Courson and Friday, June 24 with Chance Carter, then welcomes Taylor Ortiz's inspired songwriting on Saturday, June 25.
The Crazy Bull
473 2nd St.
If you love the honky tonks on Broadway in Nashville, you'll fit right in at The Crazy Bull, where audiences pack onto its three floors to dance, chill and check out up-and-coming modern country singers, songwriters and bands.
Douglass Theatre
355 Martin Luther King Jr. Blvd.
Jazz in the Courtyard, the outdoor music series, returns to the historic Douglass Theatre this summer. Catch free performances by Sandy Buckner & The Game at 7 p.m. on Sunday, June 26 and Ken Trimmins & The Quiet Storm on Sunday, July 31. The Douglass also presents live simulcasts of The Metropolitan Opera in high definition cinema on Saturday afternoons.
The Grand Opera House
651 Mulberry St.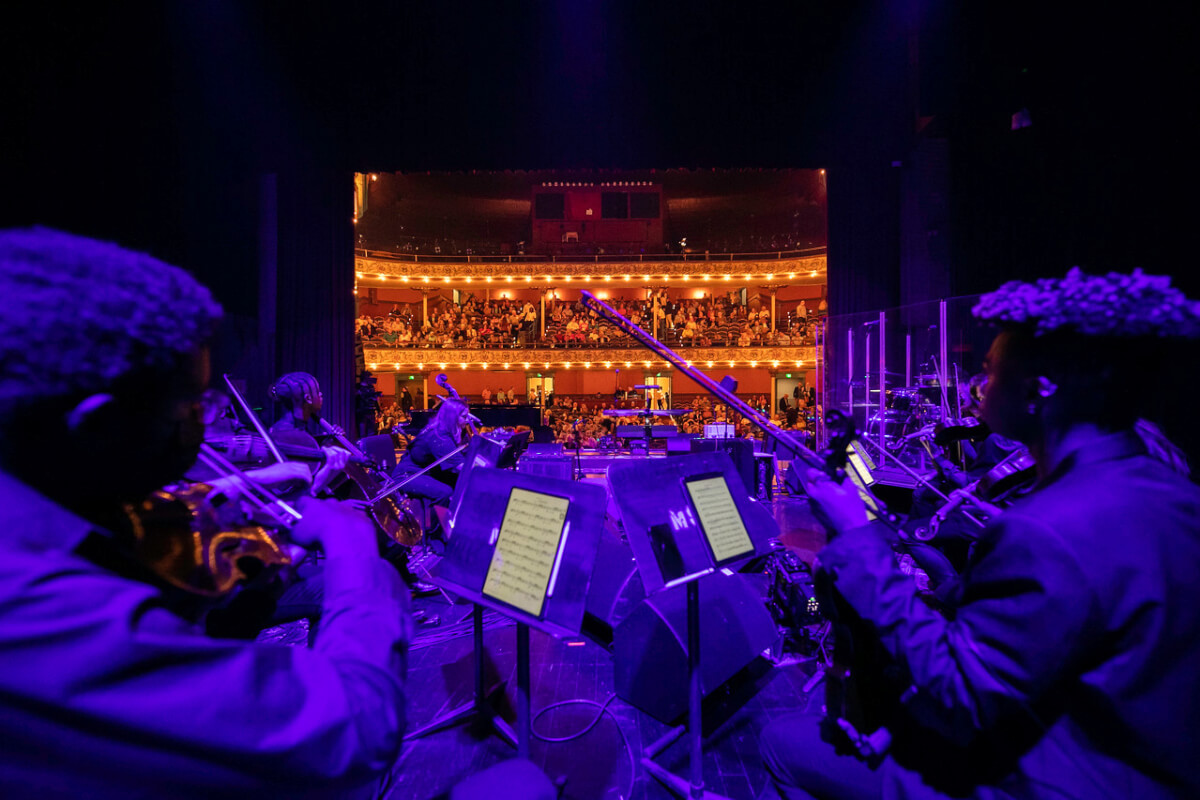 With 116 years of Macon history, the Grand Opera House, a performing arts center for Mercer University, hosts concerts and Broadway productions, comedy and more. On Sept. 23 and 24, the Grand will host GABBA Fest 2022, marking the 30th anniversary of the Georgia Allman Brothers Band Association and 50th anniversary of the Allman Brothers Band album, Eat a Peach.
Grant's Lounge
576 Poplar St.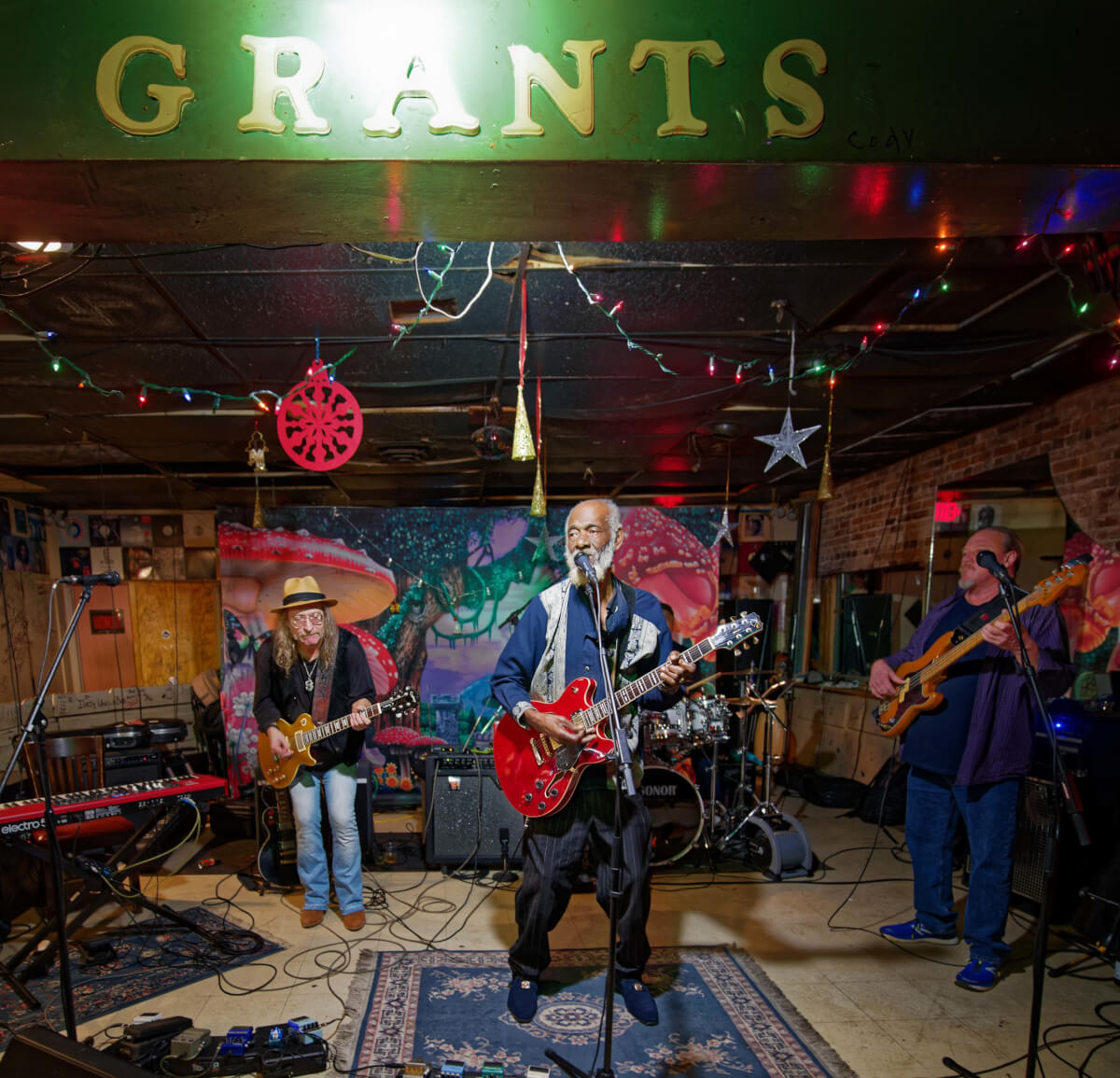 For nearly 50 years, Grant's Lounge has been ground zero for live music in downtown Macon, proudly welcoming all who enter. Known as the "Original Home of Southern Rock" for hosting the Allman Brothers Band, Tom Petty, Marshall Tucker Band and more in its early days, Grant's currently features a variety of local and touring bands, which, in 2022 has included Grammy winner Cedric Burnside, Americana singer/songwriter Elizabeth Cook and folk/blues artist Buffalo Nichols. The long-running Sunday Night Jam hosted by Johnny Hollingsworth Jr. is an unrehearsed session that captures the essence of Macon's soulful vibe.
Brand new to the Grant's lineup is the Wednesday Happy Hour show featuring Greg Black of Macon's Black Hammond Organ vintage restoration shop. Proprietor Wes Griffith said, "Greg and I want to grow the Hammond organ culture and appreciation around here. There used to be Hammond organ societies all over the country, and the 70s saw so many jazz-funk organ trios and great soul-jazz records. To me, nothing says 'lounge' like some swinging jazz and funk with an organ trio."
Hargray Capitol Theatre
382 Second St.
Originally opened as a movie theatre in 1916, Hargray Capitol Theatre stands today as a premier live music hotspot in downtown Macon. With a capacity of 650, box seats and a balcony plus high quality production, the historic venue is able to offer an up and close and personal atmosphere for fans to catch their favorites. The Capitol has hosted Chris Stapleton, Jason Isbell, Sturgill Simpson, Gary Clark Jr. and more, with Back in Black: The AC/DC Experience coming up on Saturday, June 18.
JBA
499 Martin Luther King Jr. Blvd.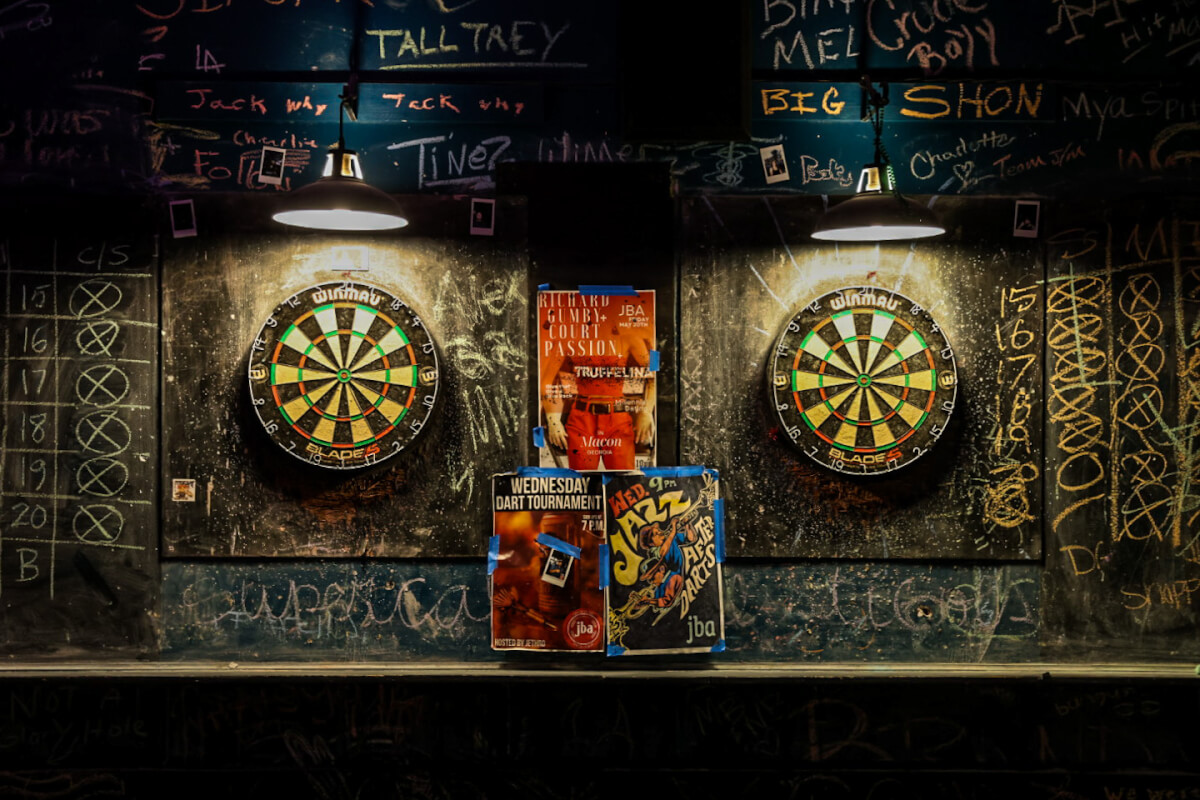 Though it only opened in 2019, JBA has quickly become a hub for Macon's music community. With live music five nights a week and no cover charge, the venue strives to not only to grow audiences, but also to support local artists. Owner Brandon Lawler said, "Macon has a lot of hidden talent among its musicians, and I realize it more every day."
JBA features bands, DJs or hip-hop comedy improv on Monday nights, while Tuesdays are reserved for Music Therapy. "It's our own version of an open mic," said guitarist Joseph Palmer, who has hosted the gathering for more than 10 years at various spots. "I love the spontaneity of not knowing who's going to show up or who's going to play, but that sometime during the night, magic and chemistry is going to happen."
Every Wednesday, JBA presents Adam Hendley's Jazz Trio, a groove-packed combo featuring drummer, singer and composer Hendley with a revolving cast of top-notch musicians, usually on keyboards and bass. Lawler said of Hendley, a Jones County native, "It's a joy to watch him play."
Friday and Saturday nights, JBA presents a variety of bands, from Americana to metal, and sometimes both on the same night!
Macon Centreplex
200 Coliseum Dr. & 415 First St.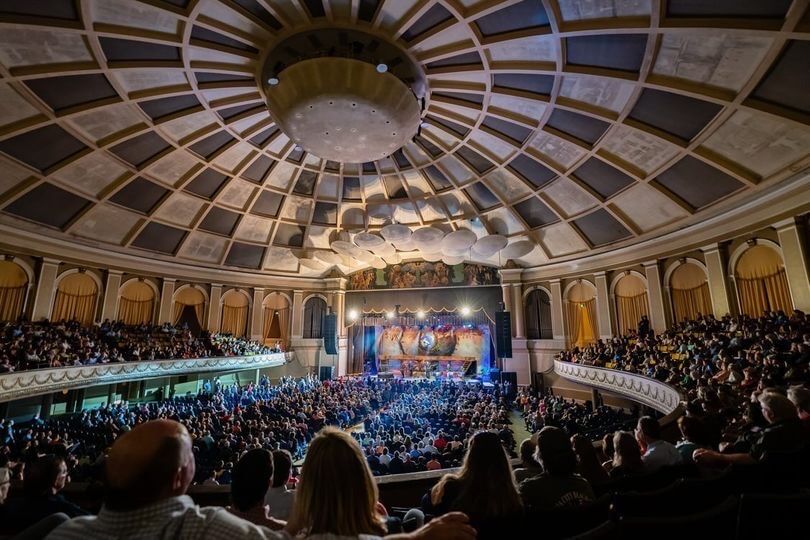 The Centreplex encompasses the Macon City Auditorium, the nearly 100-year-old downtown venue, and the 9000-seat Macon Coliseum, both of which host concerts, family shows and more. For a trip down memory lane, mark your calendar for The Temptations and The Four Tops at the Auditorium on Sunday, Sept. 11
Macon's Dueling Piano Bar
570 Mulberry St.
Though it's been open since late 2018, Macon's Dueling Piano Bar was recently acquired by Evan "TJ" Jones, the son of Evan and the late Patti Jones, who together led the Family Affair band for nearly 50 years. For the uninitiated, TJ describes the experience as "A 100% crowd-driven piano show. Songs don't get play unless requested by the audience and no song is off the table. It's immersive, exciting, people sing along and the pianists (including weekly regular Jim Havens) have years of experience in driving crowd involvement. It's like going to a concert where every band you've ever heard is there." TJ plans to expand programming, including the addition of live bands and a multi-week competitive jam series with cash prizes.
Hummingbird Stage and Taproom
430 Cherry St.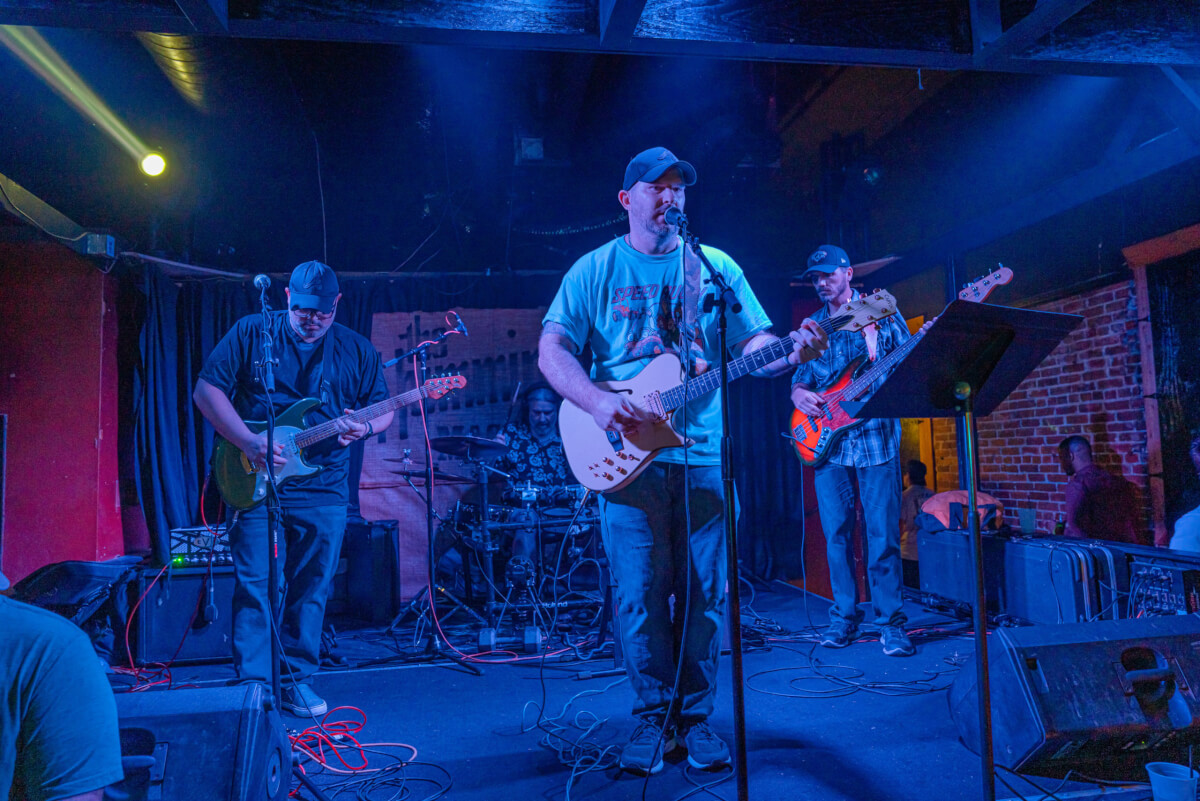 The 'Bird combines a dive bar decadence with an affinity for darts, a deference to PBR and a love for loud live music on the weekends. What's not to like? On Friday, July 15, BAS, the popular Middle Georgia six-piece band, returns for a night of deep grooves and psychedelic vibes.
Parish on Cherry
580 Cherry St.
The Creole/Cajun restaurant lets the good times roll with live music on Saturday nights. Hot Rod Walt, leader of the rockabilly rousers, the Psycho DeVilles, brings his solo show for back-to-back dates June 18 and 25 and again on July 29.
Society Garden
2389 Ingleside Dr.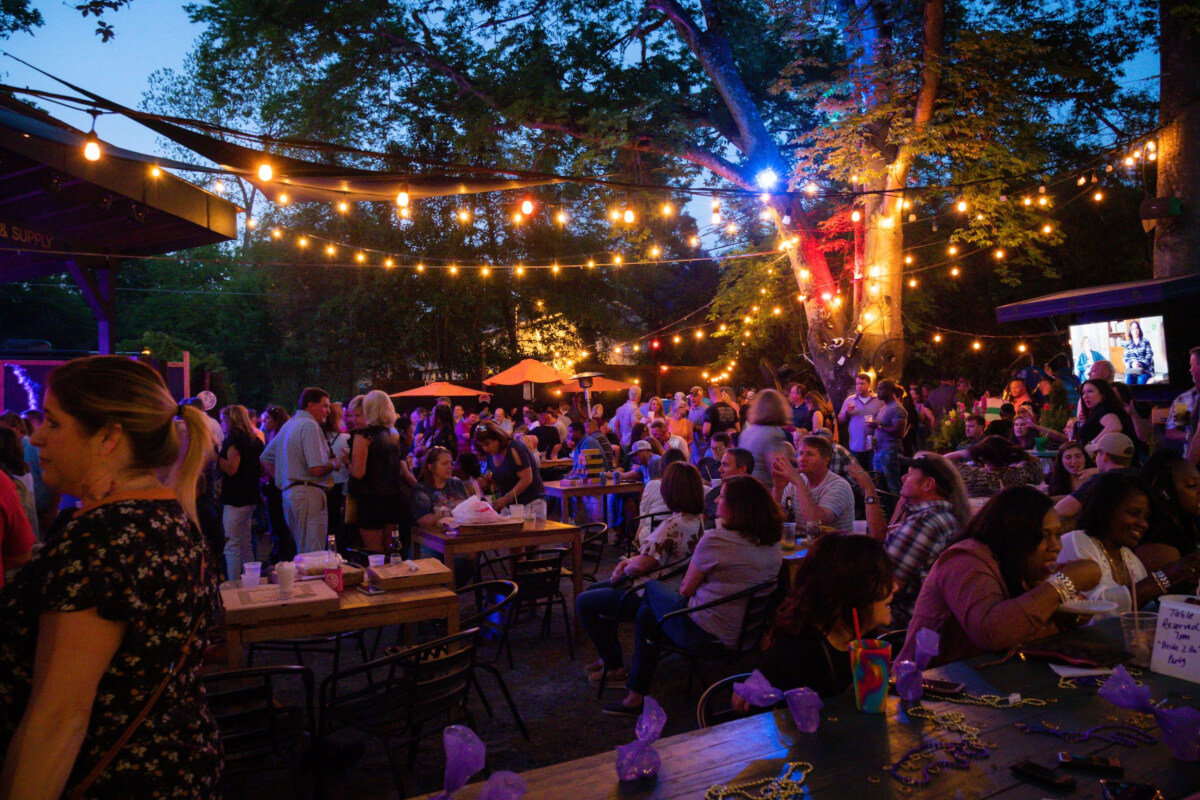 The eclectic beer garden and cocktail bar packs in adults, kids and pets for fun, conversation and lots of live music on its significantly expanded outdoor stage. It's also a photo op with its giant Little Richard mural. Society Garden welcomes flatpicking legend Larry Keel on Saturday, June 18, the Moonshine Still Reunion on Saturday, June 25. Reggae Sunday is every week with Dean Brown and Dubshak.
Lisa Love oversees the Georgia Music Foundation, headquartered in Macon and supporting programs of music education, preservation and outreach.