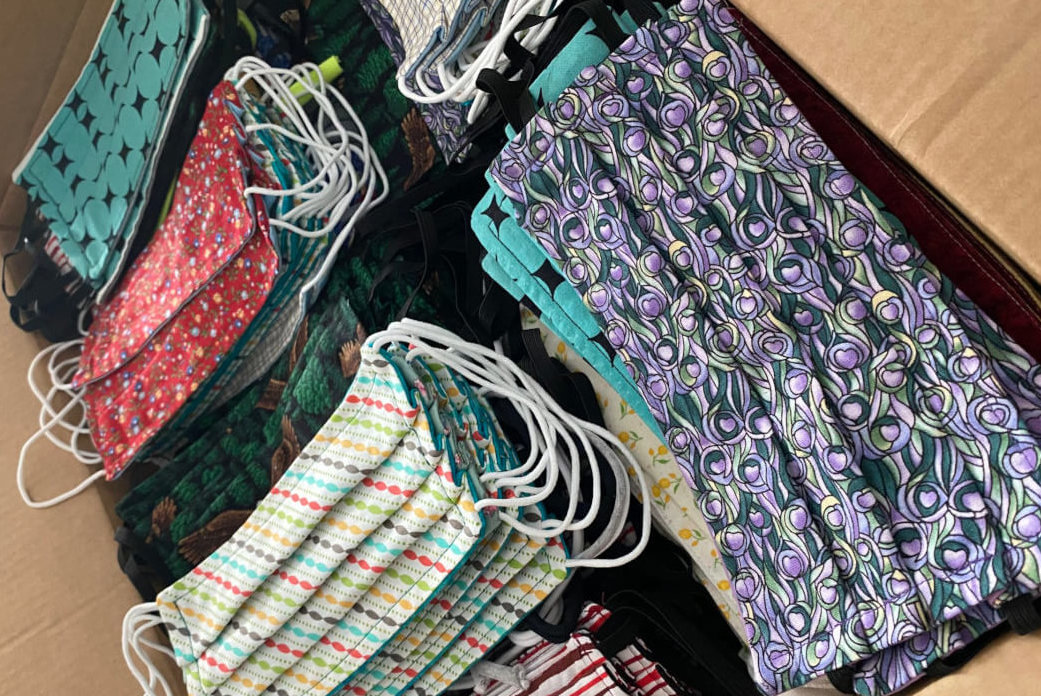 Good Doers: Mask Makers
A special blog section highlighting local good-doers, helpers and heroes.
Sewing Masks for Area Hospitals — Middle Georgia
On March 22, Tracey Garner created a group called Sewing Masks for Area Hospitals – Middle GA to do just that—sew and collect masks for local hospitals and healthcare workers.
Due to Garner's husband's cancer diagnosis, the two visit hospitals across the country frequently, and have become close with many people who work in the healthcare field. She said she understands the desperate need for personal protective equipment, especially at a time like this, so she wanted to give back to the community and to the healthcare workers who spend their days caring for others. Garner worked with hospital staff to create a mask template in the correct style and of the correct materials for hospital use, and began organizing a group of other local volunteers to start sewing.
Sewers across Central Georgia create these masks on their own time, properly sanitize them, and drop them off through a zero contact distribution system that Garner and her team monitor and collect from.
"We created these zero contact bins and put them around middle Georgia," Garner said. "You literally just put [the masks] in the box and walk away. Then message us, and tell us which bin it's in."
Sewing Masks for Area Hospitals – Middle GA quickly grew after Garner created the group, and now has over 530 members creating and donating masks every day.
"Tracey's group has been a huge success and something that we desperately needed," Ellen Terrell, President and Chief Executive Officer of Navicent Health Foundation. "They do it and don't charge us anything for them, so it's a straight out donation of these masks."
So far, Garner and her team have distributed over 18,500 masks in middle Georgia, including close to 6,800 masks to Navicent Health Centers and over 4,000 masks to Houston Healthcare. The group continues to grow though word out mouth and via Facebook.