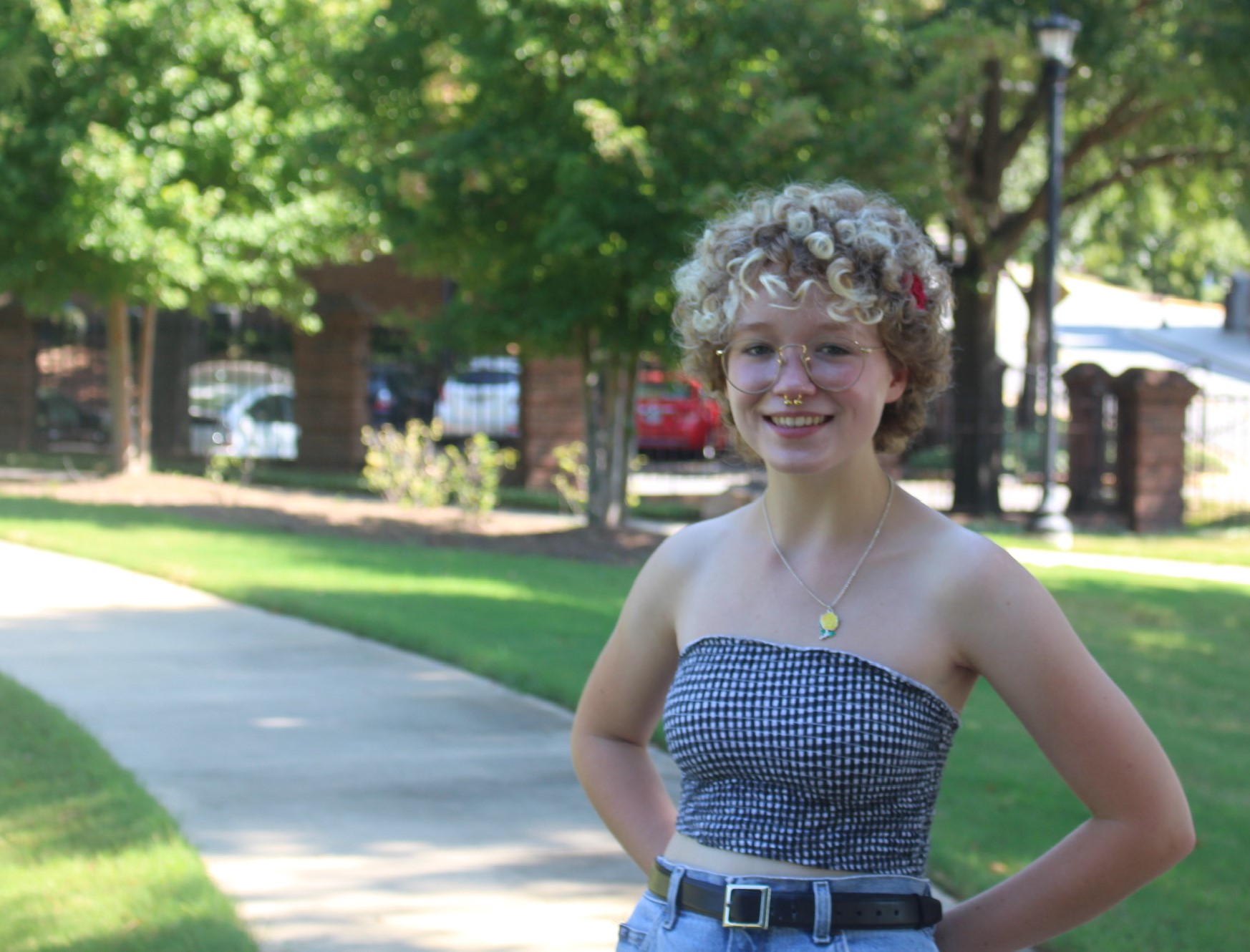 Get to Know Ivy
Ivy Marie Clarke has been working with us as a Social Media Intern since April of last year. Other than her interests in writing, social media and photography, we wanted to learn a little more about what makes her unique. Read this short Q&A to get to know Ivy.
Who do you admire and why?
Virginia Woolf is a huge inspiration to me as a sapphic writer in history. She was incredibly strong and talented, and reading her works brought me to my love for modernism.
Best advice you have received:
Make time for yourself every day! Your to-do list will still be there after you take care of yourself. Mental health is non-compromisable.
What I love most about Macon is _.
Macon's culture and community are so incredibly rich! There is always something interesting to learn or to do.
What the world needs is more __.
Understanding.
What do you wish more people understood about young people?
Many young people aren't being dramatic or attention-seeking; they're trying to get help for themselves, if someone will listen.
Salty or sweet?
Sweet, always!
Guilty pleasure?
Cherry cordials.
What is your favorite book?
"I'll Ask You Three Times: Are You Okay?" by Naomi Shihab Nye.
Favorite writer?
The poet Richard Siken! I have several of his poems committed to memory.
To me, success means:
Personal fulfillment.
I'm exceptionally good at:
Collecting heart-shaped things.
I'm bad at:
Math and driving.
What talent would you like to have?
I wish so badly that I could dance! I love, love, love watching others dance.
What three qualities matter most in life?
Empathy, willingness to learn, trustworthiness.
What do you consider your greatest achievement?
I was the winner of the 2019 Dan Veach Prize for Younger Poets!
You are walking up to a group of people who are talking about you, what is it that you would hope they are saying about you?
That I am kind-hearted.
What is the best thing you have seen or heard lately?
I listened to Joy Harjo read her poetry at the Ocmulgee Mounds National Historical Park, and it was an absolutely enchanting experience!
Three songs in heavy rotation on your playlist?
1. "Habit" by Still Woozy
2. "Girl" by Girl Ray
3. "From Eden" by Hozier
Something better in theory than in practice:
Ice cream for dinner.
What I know for sure:
If it's not done passionately, it's not worth doing.