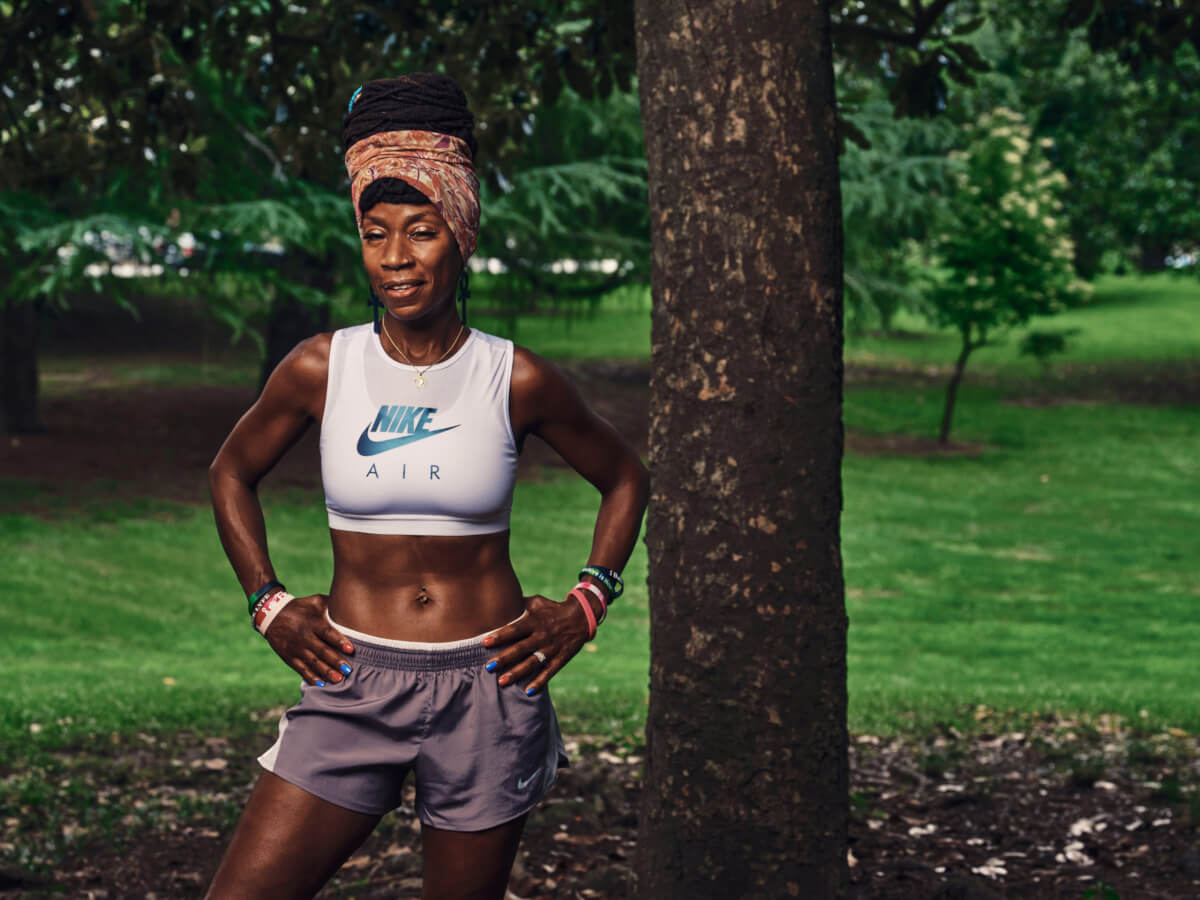 Heroes Among Us: Shon Hackett
Heroes Among Us: Shon Hackett, Owner of One Lyfe Health and Fitness
Photography by Matt Odom
Why are you driven to your work?
Nothing moves me more than knowing I have the responsibility to share my passion for health and wellness. It's all about making a difference by adding quality of life to the lives of so many.
What is the legacy you hope to leave?
I strongly encourage people in general to push their own boundaries. What I mean by that is not allowing anyone to be limited to what they believe they're capable of. "NO limits, NO boundaries."
What makes you feel appreciated?
I feel appreciated when my clients show up with the determination to put the work in, no matter how challenging the training may be.
What do you want more people to know about your work?
I would like for people to know how serious I am about my gift to train all levels of fitness and the countless hours I put in a week creating fun innovative ways to train. My style of training is designed to challenge and take you out of your comfort zone. I serve up positive energy, and you will be convinced that you deserve to be healthy and experience an unpredictable workout each time you participate in my group classes or one-on-one training.
Share the benefits of physical fitness and how you champion methods that produce results for life-changing and/or sustaining good health.
The benefits of physical fitness are a crucial part of maintaining overall good health and wellness. I often remind my clients to tap into why they are here and set realistic and achievable goals. I believe in giving yourself permission to take baby steps on your journey to good health because it's a lifestyle change. It's me challenging my clients not to focus on everything at one time. If you fall off track, it's OK because the track is still waiting for you to step back on. It's all about moving with YOUR purpose!
What best practices have been a take-away from working through the COVID-19 pandemic?
Utilizing outdoor spaces to ensure clients are sufficiently socially distant without sacrificing a quality workout.
When you wake up at night, what do you think about?
I'm constantly pondering on how to be a better me to inspire AND aspire others and ways to keep my fitness classes distinct.
What makes you get out of bed in the morning?
The thought of knowing I have another chance to motivate and encourage someone to become the person they were born to be.
What makes a "hero"?
A hero brings about positive changes without seeking attention. They are the ones who work in the shadows slightly nudging people to become the best versions of themselves.
If I had more time, I would:
If I had more time, I would provide free fitness classes to our elderly. They are in essence our past, present and; in a sense, glimpses of our future. To provide fitness for them improves their quality of life, reveals purpose, and creates more chances to learn from those who paved the way to our future.