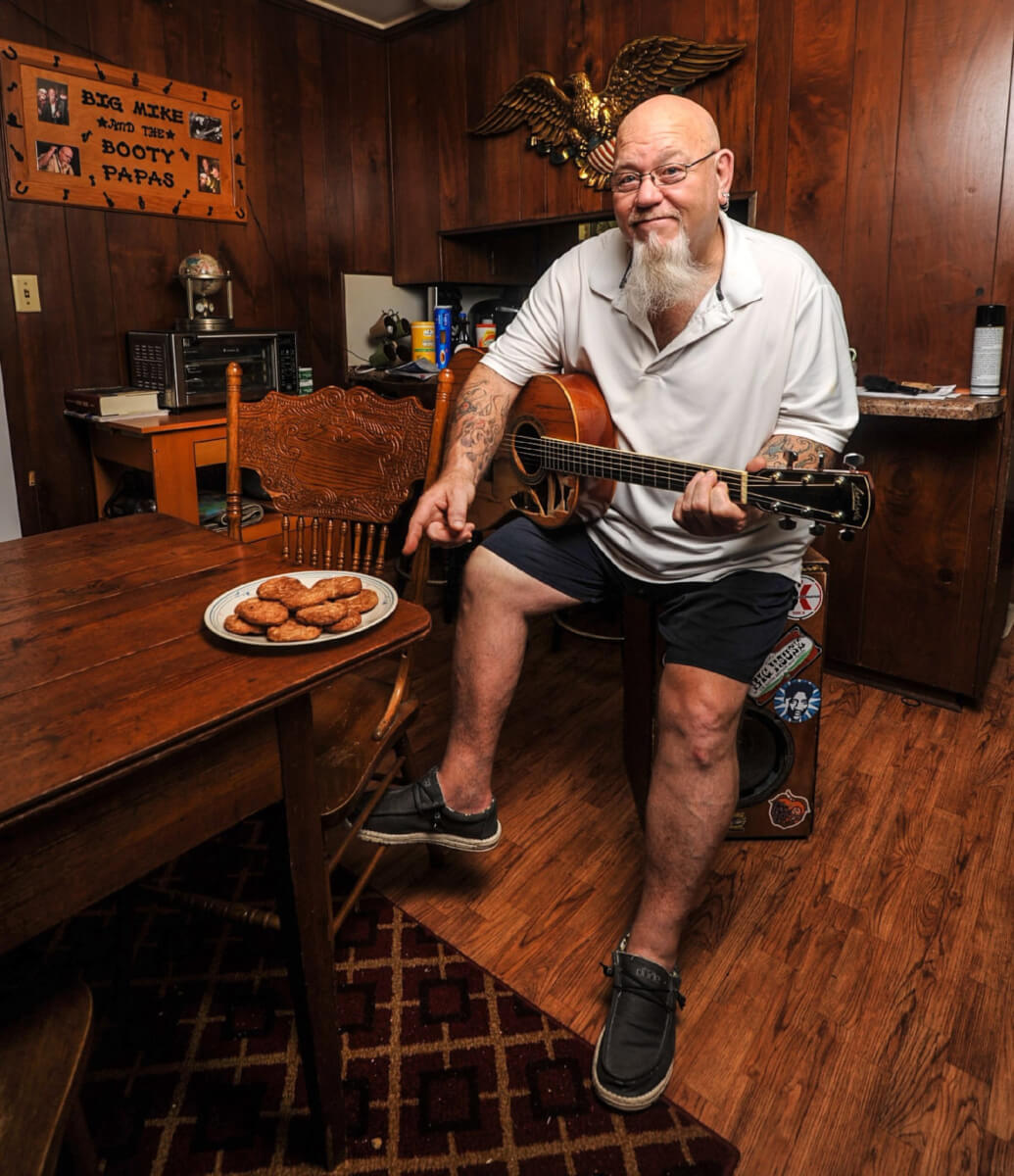 In the Kitchen with Big Mike
His music will make you dance, and his fresh-baked snickerdoodle cookies will make you swoon. Michael Ventimiglia, better known as Big Mike, is a beloved blues master who regularly performs in Central Georgia and abroad; for almost a decade, he's traveled across Europe for his own headline concerts.
And blues music isn't all he's got cooking. If Big Mike ties on an apron, get ready for flavor. He has formal chef training under his belt and a cadre of food favorites. His passion for music and food blend so well that he and his band Big Mike and the Booty Papas were featured on Chef Bobby Flay's "Taste of America" (twice!), and his music was used on the show.
When he's not in the kitchen or on stage, you'll find him in the studio. He just wrapped an all-acoustic, all-star Macon musician album – his eighth studio CD – at Capricorn Studios with him on acoustic guitar and vocals, Hal Register on upright bass, Jack Stewart on harmonica, Dustin McCook on slide guitar, Adam Gorman on slide guitar, Reggie Booker on trombone, Phil Palma on slide guitar (and engineering) and Rob Evans on guitar.
You can also catch Big Mike on The Creek 100.9 FM with his regular show "Jukin'." With a new album, a 2023 European tour and a book in the works as well as regularly working on songs and recipes for others to enjoy, Big Mike said, "At age 65, I feel like I'm just hitting my stride!"
Big Mike's Snickerdoodles
(Yields 24 – 26 depending on size. Big Mike's are 1 teaspoon each.)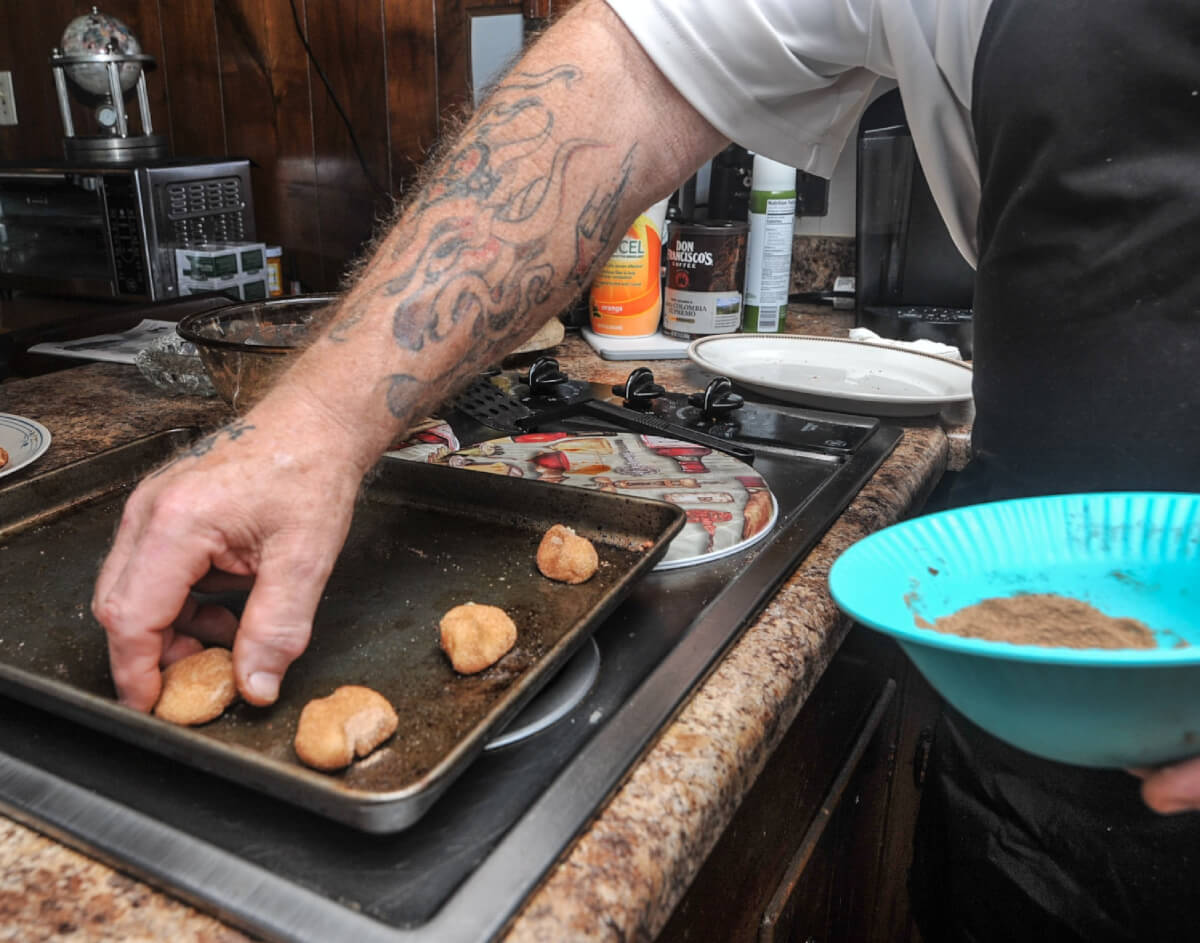 Ingredients:
1½ cups sugar
2 large eggs
2 teaspoons vanilla
2¾ cup flour
1½ teaspoon cream of tartar
½ teaspoon baking soda
1 teaspoon salt
Cinnamon-Sugar Mixture:
¼ cup sugar
1½ tablespoons cinnamon
Instructions
Preheat oven to 350 degrees.
In a large mixing bowl, mix butter and sugar for 4 – 5 minutes until light and fluffy. Scrape the sides of the bowl and add the eggs and vanilla. Mix for 1 – 2 minutes longer.
Stir in flour, cream of tartar, baking soda and salt, until just combined.
In a small bowl, stir together sugar and cinnamon.
If time allows, wrap the dough and let refrigerate for 20 – 30 minutes. Roll into small balls until round and smooth. Drop into the cinnamon-sugar mixture and coat well. Using a spoon, coat for a second time, ensuring the cookie balls are completely covered. To make flatter snickerdoodles, press down in the center of the ball before placing in the oven. This helps to keep them from puffing up in the middle.
Place on a parchment paper-lined baking sheet. Bake for 9 – 11 minutes. Let cool for several minutes on baking sheet before removing from the pan.
Enjoy!