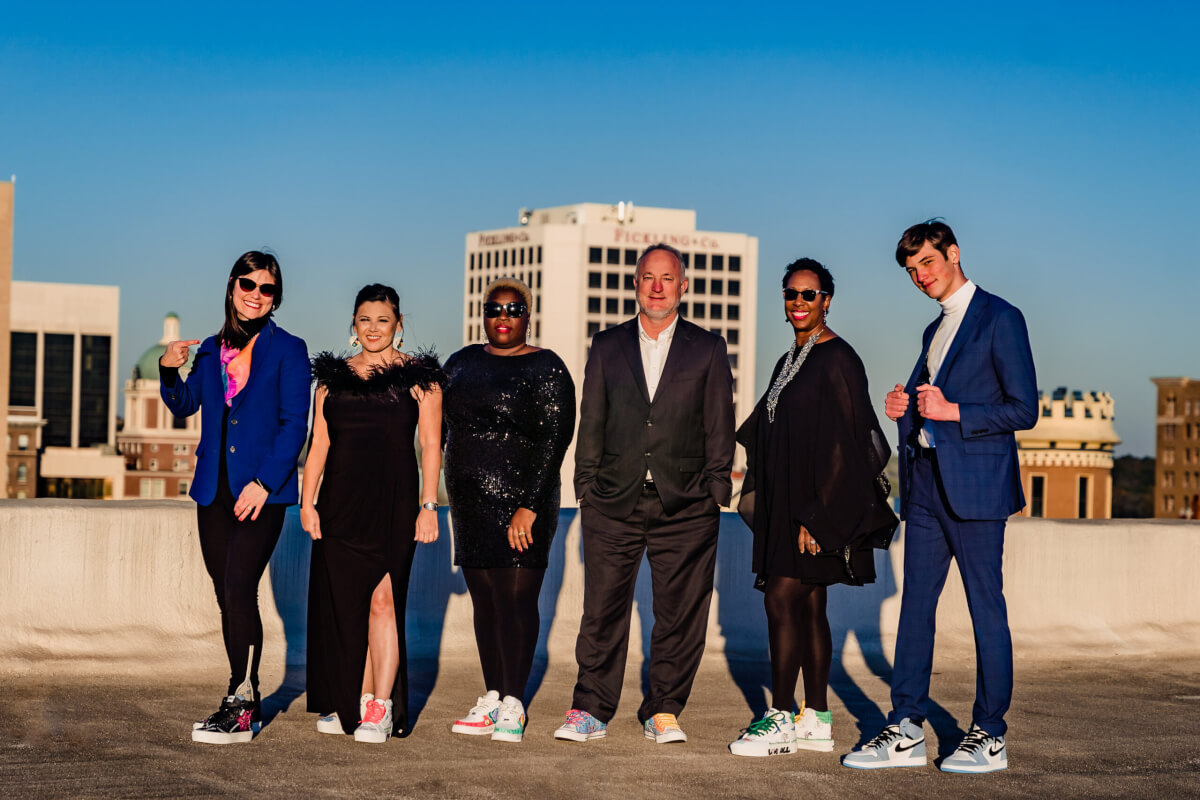 Put on for our city: Letter from the editor
By Susannah C. Maddux
Are you ready for 2023? Macon will turn 200, and we don't miss out on an opportunity to party.
How about a yearlong celebration?
The Bicentennial Committee, in conjunction with Macon-Bibb County, is planning a series of initiatives and events "to educate citizens about Macon's history, celebrate the milestone achievements and seek unity, fellowship and civic pride," as noted on their website, macon200.org, launching Jan. 1, 2023.
As we welcome Macon's Bicentennial and celebrate her intentionally in 2023, Macon Magazine invites you to put on for our city. Share and wear your passion, vision, hope, and, yes, your sneakers with a renewed sense of appreciation.
We commissioned local artists to create their art on shoes for some local luminaries to wear at the Mayor's Sneaker Ball that will kick it all off in style this December. You can read more and see their shoes in the story here.
As Northeast High School student and artist Brittany Hill said, "For me, putting on for my city means to embrace both the positives and negatives with pride and an effort to make things better for your community."
How can we appreciate all of the good we're creating without experiencing the challenges? In these pages, read how we are uniting to help our people live well in the midst of it all.
Rapper Jeezy's "Put On" was written and released during the recession of 2008, becoming a sort of national anthem for the hoods in America, pulling working-class communities together with its chant-like sound.
It's the sort of mantra from this artist who was raised in Macon that I can't get enough of because it's the sharing in community that will move us forward together.
"To put on for your city is to do something positive and show the people a new lane to success," said Save Yo Sole shoe artist Tray Shelley.
Look to Macon Magazine throughout 2023 for information and exclusive coverage on Macon's Bicentennial.
I'll see you out there, putting on for our city.
Cheers!
Photo caption: What a view we shared in our custom designed sneakers, atop the Macon-Bibb Government Center this November for our cover and style story photoshoot. With me are Tracie Revis, Andrea Cooke, Mayor Lester Miller, Justice Verda Colvin, and Elijah Hanson. They know how to put on! Read more here.