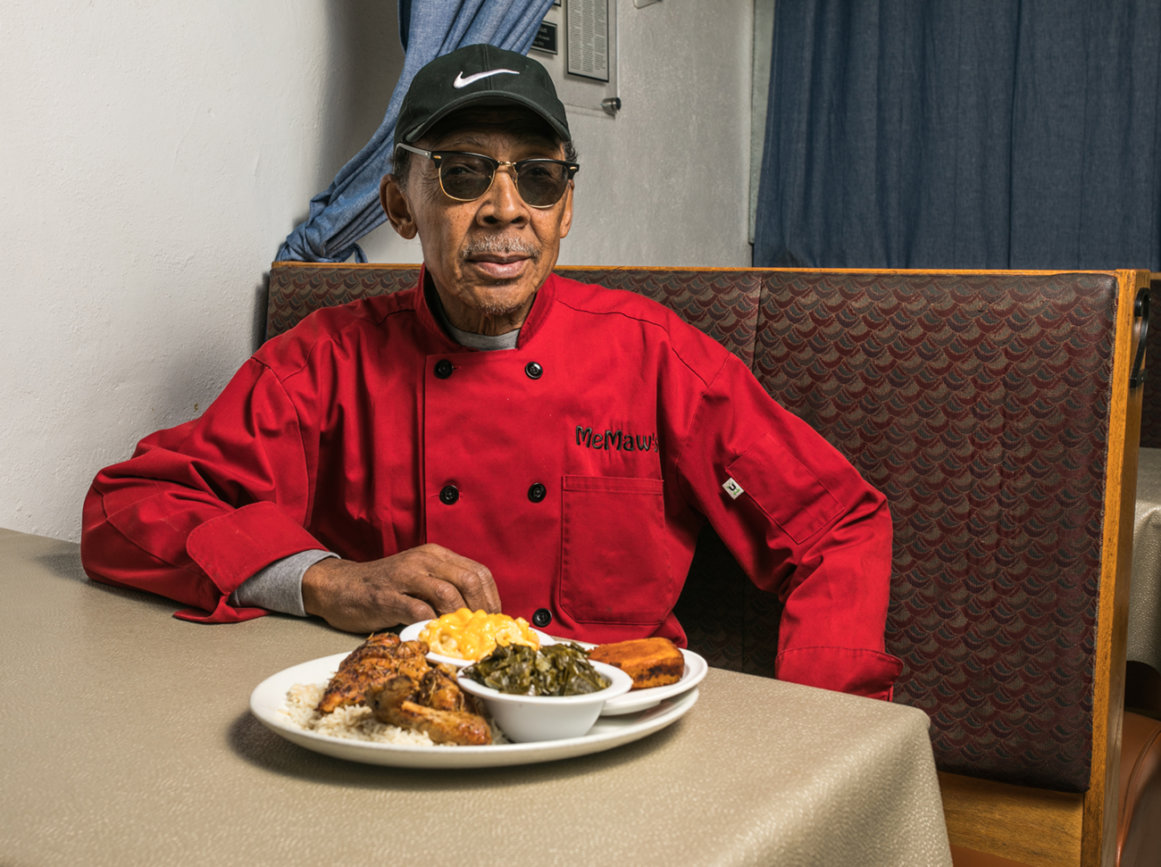 Searching for Soul 
We sampled three Macon restaurants to learn more about soul food and how they put love in every plate
By Rachelle Wilson
Photography by Matt Odom
What is the difference between Southern food and soul food? 
This is the type of question that will have as many answers as people you ask. Some will tell you it is contingent on the skill of the hands that prepare it, others may insist that the key is in creating a feeling of home, and still others will say the secret is in a family legacy. 
While finding an answer we can all agree on may not be an option, the pursuit of an answer through cornbread and collards is a journey worth taking. Truly, any excuse to visit my favorite spots in town is worth taking. As a Northern transplant, my introduction to the genius of Southern food is ongoing and mostly commercial. To embark on this journey, I enlisted the help of my friend and fellow food lover, Walter Stafford. Having grown up in the South, Walter brings the taste of home to the table and serves as a guide of sorts. Join us as we seek the wisdom of some of the best Southern cooks in Macon to discover what gives their food the soul of the South.  
First stop: Ma Dukes on Rocky Creek Road 
Owner, operator Theresa Cohen has been cooking since she was 7 years old. Having learned from her grandmother, she believes this is her gift and loves sharing it with others. The term "ma dukes" is often used to describe a Southern mother or even a neighborhood woman who guides and feeds the children on her street who may not have much support at home.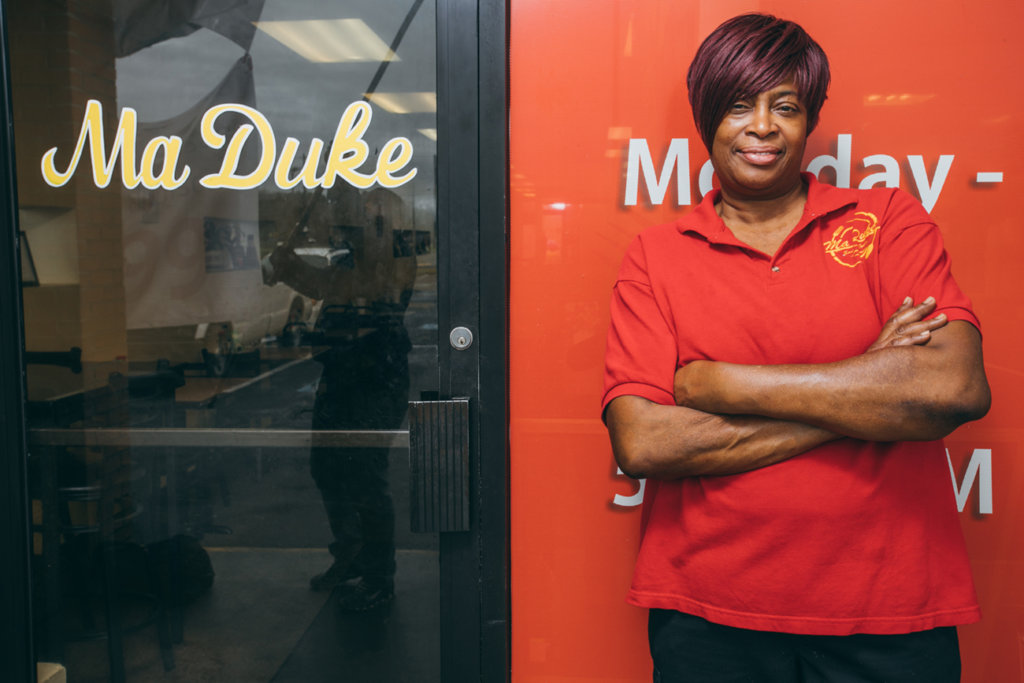 Cohen said her son's friend called her "ma dukes" once and it caught on. When it came time to name her new restaurant, it was the obvious choice. 
The first time I set foot in Ma Dukes, it felt familiar. From the perfectly baked mac and cheese, to the Donnel Jones playing overhead, Ma Dukes really did feel like someone was taking me in and encouraging me to give the world my best.  
As Walter and I sat down to try their chicken, cabbage, mac and cheese and corn bread for the first time, I asked him what he thought made the difference between Southern food and soul food.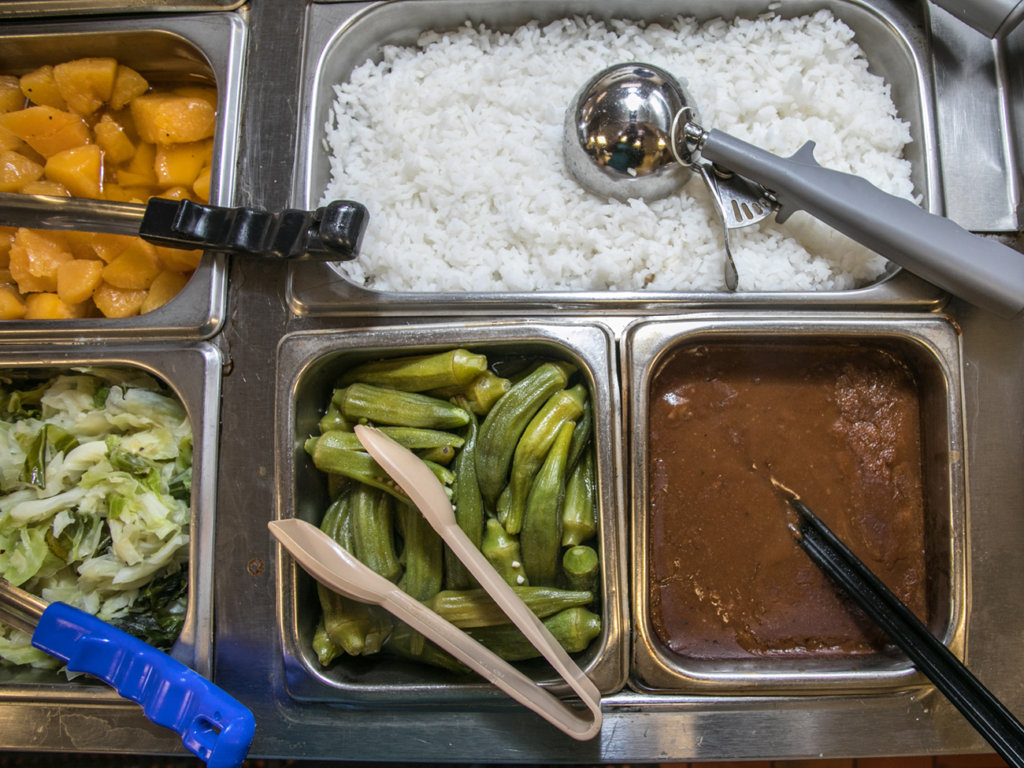 In typical Walter fashion, he began with a saying, "Knowledge is knowing a tomato is a fruit; wisdom is not putting tomato in a fruit salad. Some things you just know. Grits may be Southern, but if I was making soul food for a Northerner, grits would not be on the menu." 
As he said this, Kela, who served our food, nodded in agreement. 
"Soul food doesn't have measurements," she said. "Southern food follows a recipe, but soul food can't be found in a cookbook or online; it's cultural. You just know what you know from your grandma." 
Walter and I agreed that a plate at Ma Dukes' was a plate that will make you feel good. The chicken was flavorful and had just the right moisture, the cabbage was perfect by itself or with a little hot sauce, and the cornbread was as it should be: sweet and crispy and made with water. 
Soon, Cohen herself joined us. I asked her what gave her food its soul. 
"I put a lot of love in my food. You know, God is love. Everything I make has some of that spirit in it and I take a lot of pride in what I do," she said.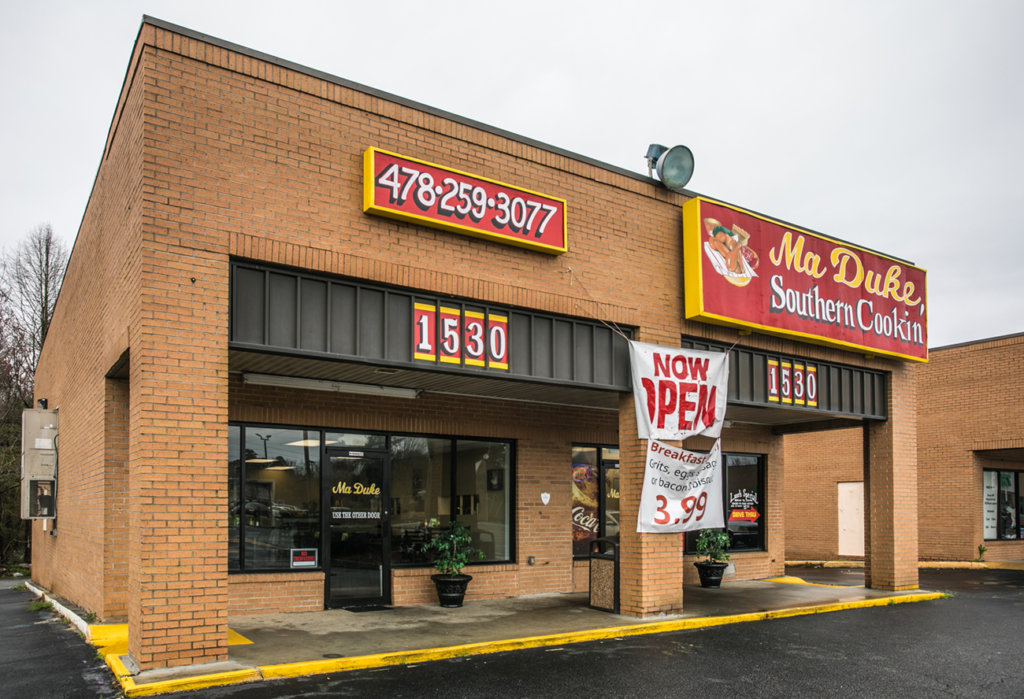 Cohen's passion and gift for cooking is evident with every bite, and has soul that can't be fabricated.  
Second stop: Dawson's Kitchen in Payne City  
From first glance, Dawson's Kitchen has the warmth of home. The brick and wooden building on Brookdale Avenue has all the classic Southern markings: white rocking chairs, a dozing cat on the porch and a slate with the daily produce scribbled in chalk across it. The smell of good cooking draws in passersby, who discover the inside is just as cozy as the outside. The tables are covered with the classic, checkered tablecloths prevalent in any Georgian's childhood. The windows feature stained glass with Southern summer scenes.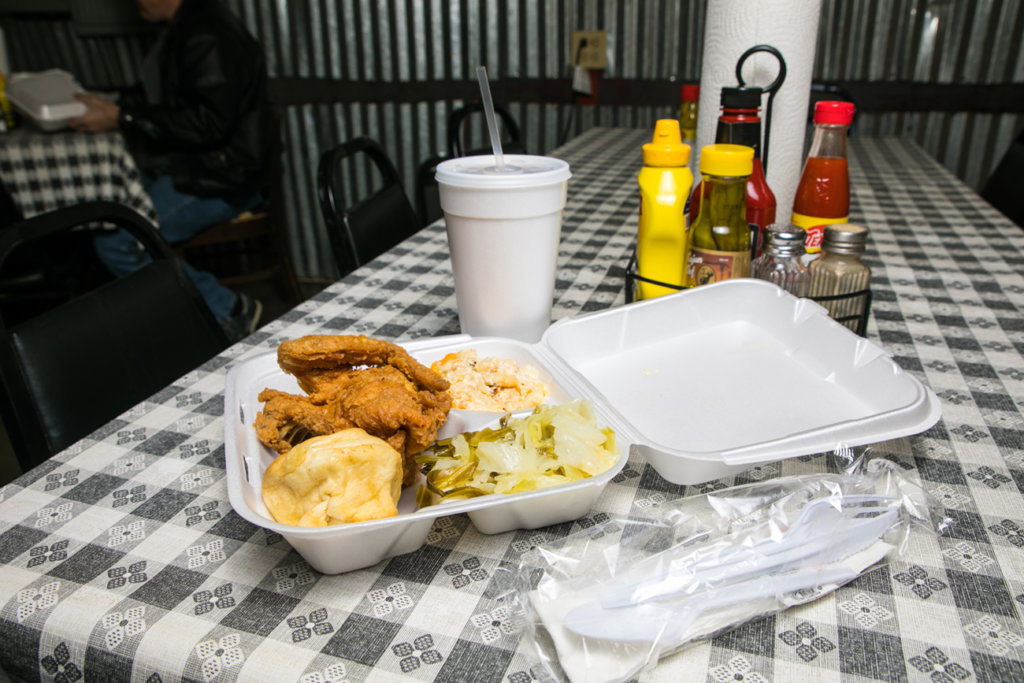 A look in any direction will tempt you with baked goods, jarred preserves, fresh produce or, of course, that cooking that lured you in to begin with. The rotating menu features many Southern favorites, including my go-to: fried green tomatoes. There is little joy more profound than piling one's plate with fried chicken, broccoli casserole, fried green tomatoes and a roll, crescendoed with a tall glass of sweet tea and topped off with banana pudding.  
Kitchen manager Pat Bivins has been feeding townies and transplants alike from Dawson's Kitchen for 20 years. Her mission, to bring happiness to others through her food, has been fulfilled with each spoonful of black–eyed peas or bite of fried chicken. Though Pat said the "soul" found in her food is derived from the ham hocks she cooks with, co-owner Susan Moore insisted that Pat's food is tasty for another reason. 
"Pat cooks with love," Susan said. "When Dawson and I opened the kitchen and market in 1998, we were unsure if our dream would be sustainable. But when Pat joined our team in 1999, the quality of her food helped establish us as a Macon fixture."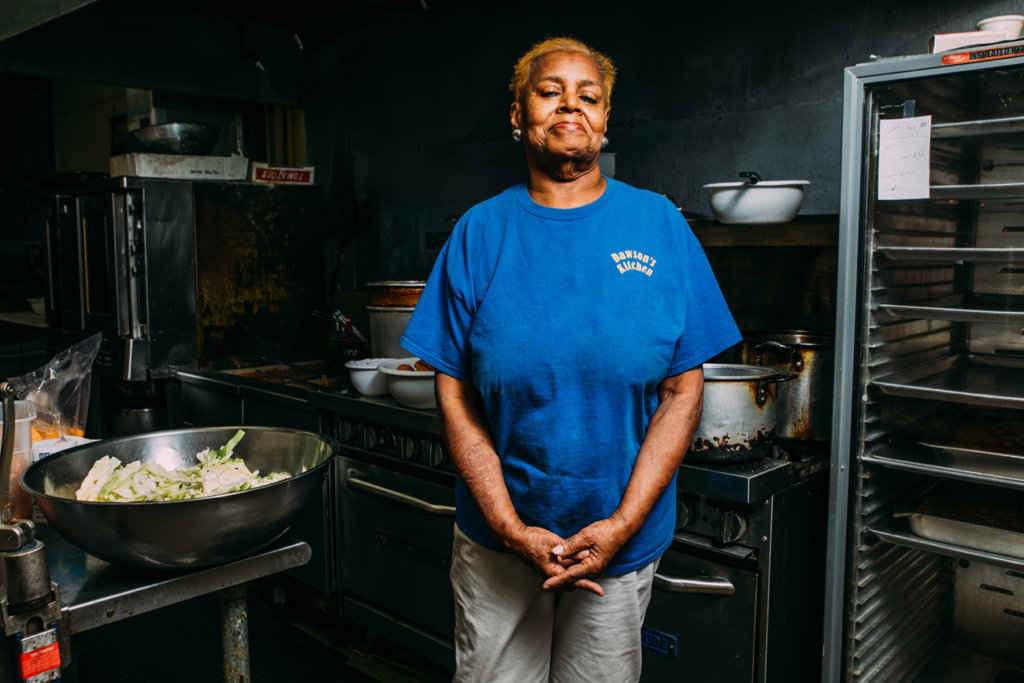 The love and passion of the entire team to provide Maconites with good food is evident from the sights to the smells to the tastes. Dawson's Kitchen embodies the feeling of home and, as Walter rightly observed, a good Sunday meal from the South.   
Last stop: MeMaw's at LG on Mumford Road 
Though the petite structure is easy to miss, the unique, loving experience is not easy to forget. As Walter and I visited our third and final stop on this venture, we found ourselves surrounded by three generations of Locketts, discussing with us the life and legacy of "MeMaw," the late Alfreda Lockett, over a few plates of collards, oxtails and rice.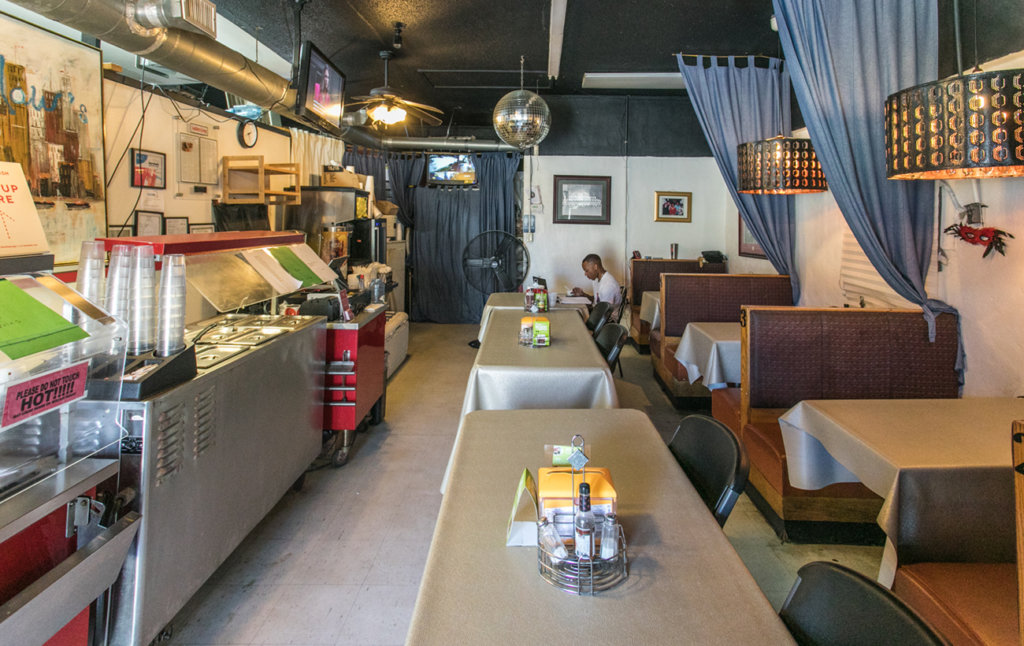 Established in 2013, MeMaw's at LG was founded by husband-wife duo, Richard and Alfreda Lockett. Alfreda, the daughter of community leader Filmore Thomas, was known as MeMaw and established herself profoundly within the community. Alongside her professional pursuits with BellSouth and academic pursuits at Helms College and Middle Georgia State University, Alfreda maintained her devotion to give of herself through her cooking. Her restaurant served as an expression of her love for the Macon community. 
When she passed in 2017, Richard continued their passion of bringing people together through sharing a meal. From the restaurant's name, to the portrait of Alfreda that graces the wall, to her grandchildren doing homework in the back booth, it is evident that her legacy lives on in many ways.  
One way worth noting are the family recipes from Alfreda's great-grandmother that Richard continues to use. 
"This type of food goes a long way back to slavery," Richard said. "They were forced to create something good with whatever they had and we carry on what they originated."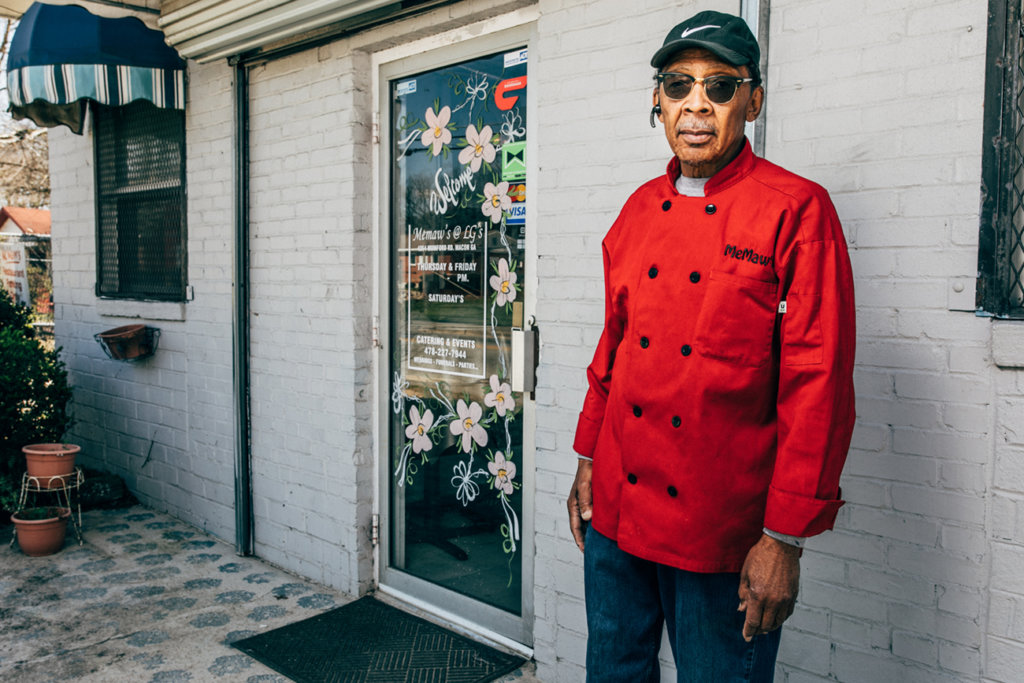 The juxtaposition of this food being born from a place of such division going on to serve a unifying role within Southern culture, is humbling. Alfreda believed that her food was meant to bring people together, and so it has. 
In an interview with The Telegraph in 2016, she shared her favorite part about what she does, saying, "What I love to see is the people. I love to see their smiles and hear their comments about the taste of the food. It means I must be doing something right.''  
Though he keeps the family recipes secret, Richard insists the most important element of any meal is using fresh ingredients. Each week, Richard travels to farmers' markets across the state to pick up what he needs. Because of his efforts to reduce the use of grease and focus on health, he hesitated to call the food found at MeMaw's "soul food." 
He admitted, however, that his ingredients are unique and give his contributions to the Southern food scene something special: "Others may have similar items on the menu, but no one uses the ingredients I do."  
Each bite proved him an honest man. I cleaned my plate, and maybe even a bit of Walter's. The food found at MeMaw's may not claim to be soul food, but it is clear that Alfreda's soul lives on through the joy each meal brings to those who partake.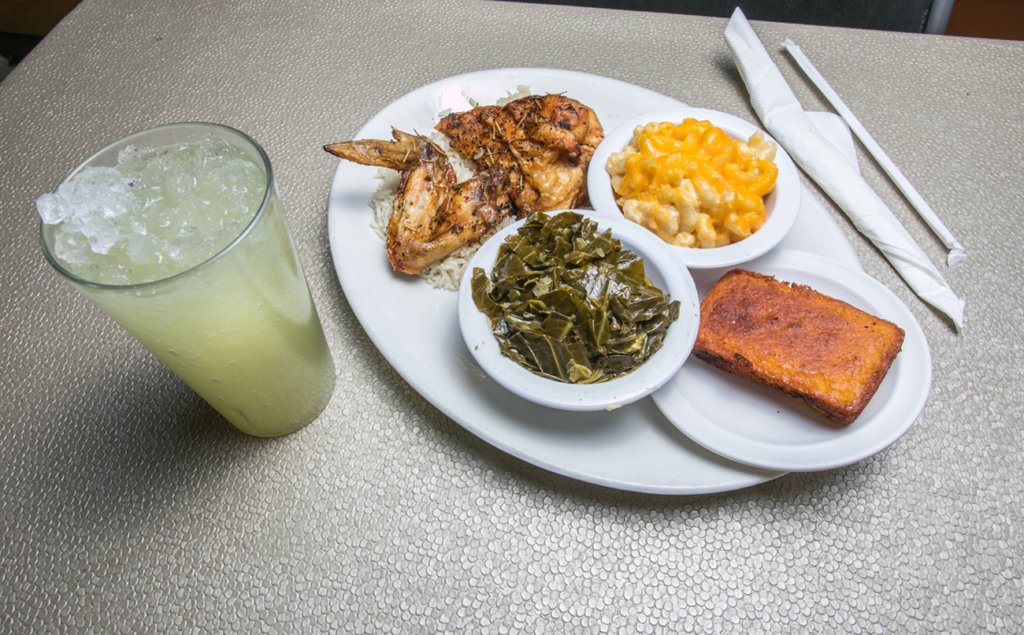 Next time you find yourself in need of a little Southern comfort, go see MaDukes for that amazing cornbread, swing by Dawson's Kitchen for a slice of home and some fried green tomatoes, or visit MeMaw's at LG for oxtails and gravy over rice, which might just be my new favorite meal. I may not have found the answer (yet) to the burning question of what gives Southern food its soul, but I believe I have found the food with the most love.  
Where do go to find food made with love? We want to visit. Email us at hello@maconmagazine.com.