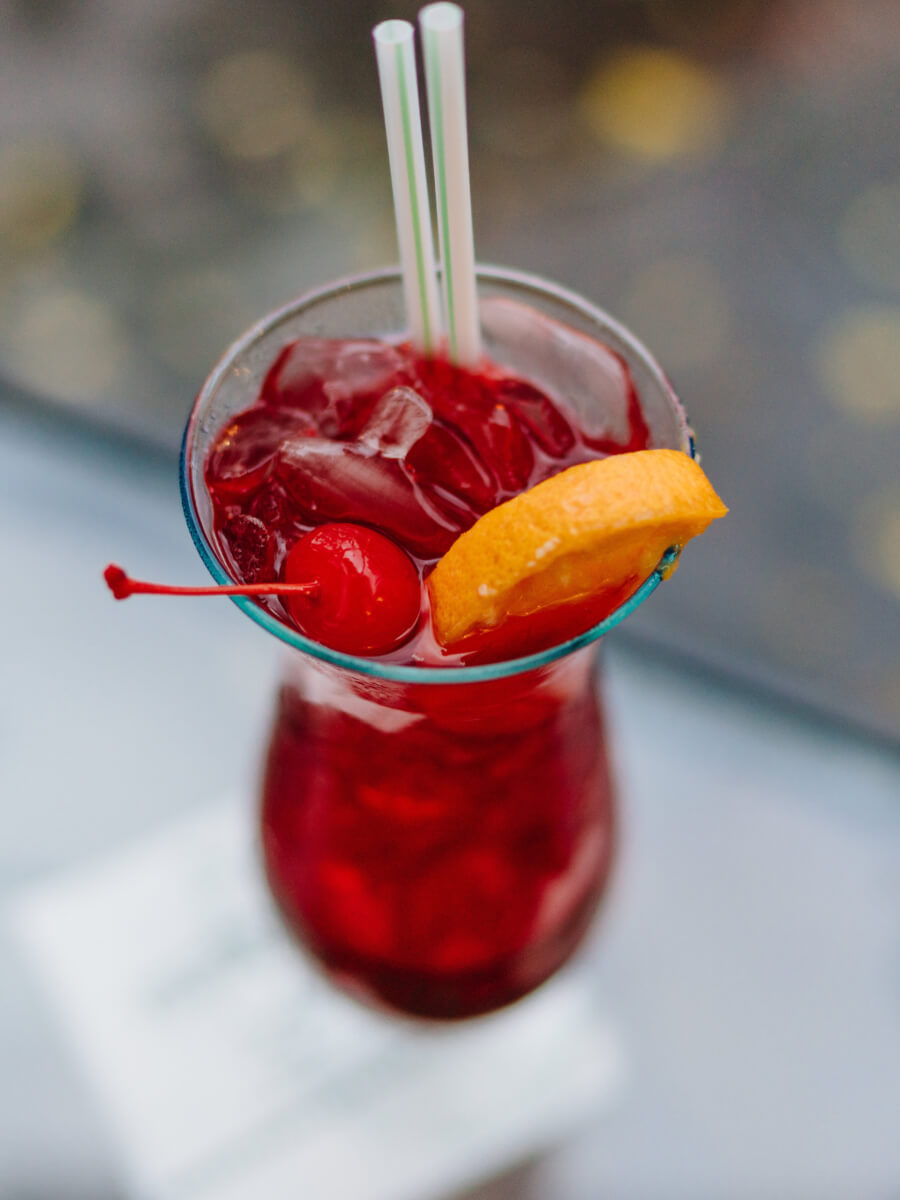 Shaken and Stirred
Explore the cocktail culture of the Crescent City
By Kathy Nolan
Photos courtesy of New Orleans Convention and Visitors Bureau

Antoine Amédé Peychaud presumably mixed the first Sazerac in his Royal Street pharmacy at some point in the 1830s. Or did saloon owner Thomas Handy perfect this dandy drink in the 1870s? It's complicated – and frankly, who cares? 
In New Orleans, patrons are more concerned about finding their next craft concoction than knowing its origin story. The Crescent City's cocktail culture is thriving, and classic creations are still being shaken and stirred, savored and served, in historic bars and renowned restaurants all over town. 
Try them all, but pace yourself with a self-guided walking tour through the historic French Quarter or venture out to the glamorous Garden District. You can even flex your mixology muscle at home with some cocktail recipes inspired by the originals. 
Fall is the perfect time to sip and stroll through New Orleans. Pull up a chair at an outdoor event or stay socially distanced with other music fans and foodies at the Crescent City Blues and Barbecue Festival. Cheers!  
Fall in the Crescent City
With 135 festivals a year, there is always a reason to celebrate in the Crescent City. You can pop a bottle of bubbly for pop music, poboys and playwrights, like Tennessee Williams. Catch a "Streetcar Named Desire" and scream out your order for a Stella at Pirates Alley, where the famous author once lived in the French Quarter. 
Respectful revelers can still head to New Orleans this fall to enjoy local food, music, art and culture when the weather is ideal for al fresco adventure. 
New Orleans City Park (neworleanscitypark.com) offers a beautiful respite in the spectacular urban oasis. Guests can pedal bikes along the shore or paddle boats on Big Lake. Admire alpacas and exotic animals at Audubon Zoo or play catch with your best friend at NOLA Dog Bark.  
The New Orleans Botanical Garden, also located onsite, is open Wednesday through Sunday, and its Kitchen in the Garden serves chef creations from the outdoor cooking station for takeout for physically distanced dining in the garden on Wednesday evenings and Sunday brunch. Sip on a signature snowball from a traditional stand at the Great Lawn and order beignets and espresso to go from Cafe Du Monde for an authentic local experience. 
JazzFest might have been cancelled this year, but the New Orleans Jazz & Heritage Foundation still plans to present the 15th annual Crescent City Blues & Barbecue Festival on Oct. 16-18. Bring your lawn chair and pick a safe spot to soak in the ambiance and sop up the spicy sauce in historic Lafayette Square Park. The festival is a free award-winning event with two stages of music, a dozen of the best barbecue vendors in the region and a huge arts market. jazzandheritage.org/blues-fest 
Aperitif at Antoine's Restaurant 
Cheers to Antoine's Restaurant, the birthplace of world-famous Oysters Rockefeller. The oldest family-owned restaurant in the country and the oldest business in New Orleans is celebrating 180 years in 2020 with special events and menus. 
Antoine's features 14 dining rooms of varying sizes and themes, all steeped in history. Three of the private rooms bear the names of Carnival krewes – Rex, Proteus and Twelfth Night Revelers, with the bar named after the Krewe of Hermes. The walls are adorned with photos of Mardi Gras royalty and memorabilia, including crowns and scepters from years long past. The long and narrow wine cellar, which Wine Spectator recently recognized with its coveted Award of Excellence, measures 165 feet long, 7 feet wide and holds approximately 25,000 bottles when fully stocked. It is a legendary space and can be viewed from a small window on Royal Street. 
Antoine's Restaurant, 713 Saint Louis St. | antoines.com 
Sazerac: The first cocktail       
Pour a drink and toast Antoine Amédé Peychaud. The Creole apothecary invented the Sazerac in 1838 at his shop at 437 Royal St., when he served it to fellow Masons after hours in an egg cup  – a coquetier, a word that some insist morphed into "cocktail." 
The drink name comes from the French brandy, Sazerac-de-Forge et fils. Somewhere along the line, American Rye whiskey was substituted for the cognac and, in 1873, bartender Leon Lamothe added a dash of Absinthe, later banned in 1912 for allegedly causing hallucinations. Soon after, Peychaud's special bitters were substituted in its place. 
Cocktail enthusiasts can visit The Sazerac House, a new attraction dedicated to the famous craft cocktail. On the corner of Canal and Magazine streets, the historic building houses a sensory experience. Learn about the methods of distilling whiskey, taste some bitters and perfect the Sazerac yourself. 
No serious cocktail connoisseur would leave NOLA without enjoying this simple yet potent drink at the Sazerac Bar in the Roosevelt Hotel where it has been served to everyone who's anyone since 1938.  
The Sazerac Bar at the Roosevelt Hotel, 123 Baronne St. | therooseveltneworleans.com 

Sazerac 
1 cube sugar 
1½ ounces Sazerac Rye Whiskey or Buffalo Trace Bourbon 
¼ ounce Herbsaint 
3 dashes Peychaud's Bitters 
Lemon peel 
Pack an old-fashioned glass with ice. In a second old-fashioned glass, place the sugar cube and add the Peychaud's Bitters to it, then crush the sugar cube. Add the Sazerac Rye Whiskey or Buffalo Trace Bourbon to the second glass containing the Peychaud's Bitters and sugar. Remove the ice from the first glass and coat the glass with the Herbsaint, then discard the remaining Herbsaint. Empty the whiskey/bitters/sugar mixture from the second glass into the first glass and garnish with lemon peel. 
Bloody Mary  
Many locals begin most days with a Bloody Mary, the quintessential cocktail and vegan breakfast. Spice things up when you order a Creole Mary that comes with a kick. Although the Bloody Mary is thought to have been created in Paris at Harry's New York Bar in the early 1920s, the invention of the Bloody Bull, made with beef bouillon instead of tomato juice, is attributed to Brennan's circa 1950 in the French Quarter. 
La Petit Grocery serves its Bloody Mary in a mason jar with poached shrimp, blue crab claws and house-pickled vegetables. 
La Petite Grocery, 4238 Magazine St. | lapetitegrocery.com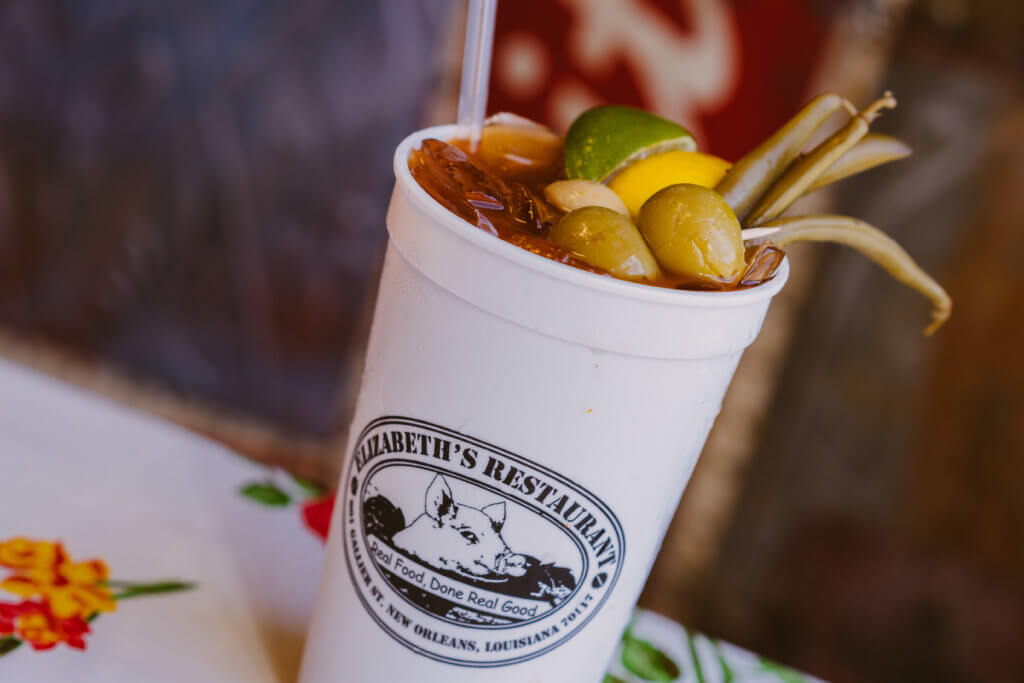 Creole Bloody Mary
1 cup vodka 
4½ cups chilled tomato juice 
2 tablespoons lime juice 
1 tablespoon Worcestershire sauce 
4-6 dashes Tabasco hot sauce 
Celery salt and black pepper 

Combine all ingredients in a pitcher and mix well. Serve over ice and garnish with celery stalks and fresh lime slices – and your choice of pickled okra, asparagus or string beans. 
Brandy Milk Punch 
Got milk? Apparently, Ben Franklin liked to build his bone density by imbibing and reaping the medicinal benefits of Brandy Milk Punch. During Colonial times, brandy concoctions were thought to have powerful healing properties. 
If you need a great pick-me-up, drink a delicious Brandy Milk Punch. Brennan's didn't invent the drink, but the world–famous brunch place perfected it. So, if you know what's good for you, order the eggs benedict and drink your Brandy Milk Punch. 
Brennan's Restaurant, 417 Royal St. | brennansneworleans.com 
Brandy Milk Punch 
2 ounces brandy 
1 cup whole milk 
1 teaspoon powdered sugar 
3 ice cubes 
Cracked ice 
Freshly grated nutmeg 
In a cocktail shaker, combine the brandy, milk and sugar with 3 ice cubes and shake until frothy, about 1 minute. Strain into a double old-fashioned glass with cracked ice. Sprinkle with nutmeg and serve.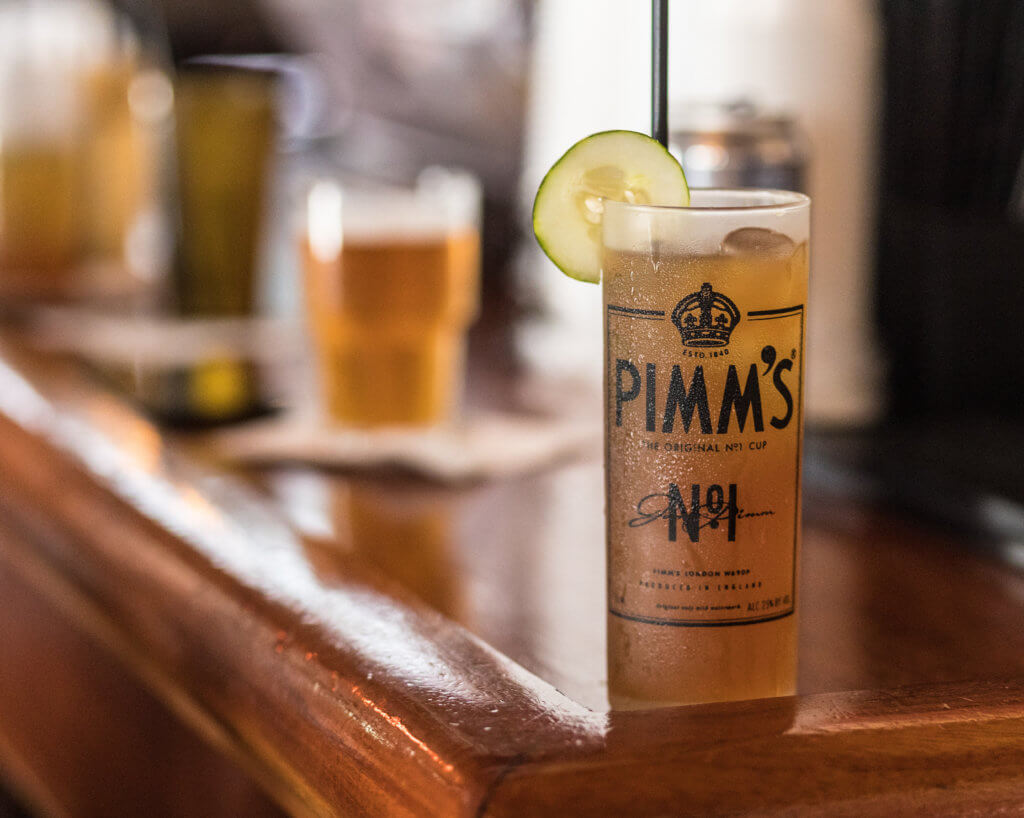 The Original Pimm's Cup  
James Pimm was a London barkeep who created a light, refreshing drink and closely guarded the secret recipe in the 1840s. A century later, the French Quarter's Napoleon House owner gave the Pimm's No. 1 creation a New Orleans twist by adding lemonade, Seven Up and a cucumber garnish. Since Pimm's No. 1 gin has a relatively low alcohol content, the Pimm's Cup has become the preferred thirst quencher during NOLA's hot summer months. 
Napoleon House, 500 Chartres St. | napoleonhouse.com 
Pimm's Cup  
1¼ ounces Pimm's No. 1 
3 ounces lemonade 
7-Up, to top 
Cucumber slices 
 Fill a tall 12-ounce glass with ice. Add Pimm's No. 1 and lemonade. Top with 7-Up and garnish with cucumber. 
The Ramos Gin Fizz  
Henry C. Ramos knew he was onto something when he first concocted the cocktail in New Orleans at his bar in the Meyer's Table D'Hotel Internationale back in 1888. The frothy cocktail made famous by Louisiana Gov. Huey Long is inarguably delicious, but many recipes call for 15 minutes of vigorous shaking by hand. It takes time and muscle to make this ethereal drink. 
Legend has it that Huey brought his New Orleans bartender with him on a business trip to New York because he couldn't do without his Ramos Gin Fizz. You can also master the making of this tricky but tasty cocktail yourself with the recipe below or try it at Hermes Bar at Antoine's. 
Hermes Bar at Antoine's, 713 St. Louis St. | antoines.com/hermes-bar 
Ramos Gin Fizz  
3 dashes lemon juice
2 dashes lime juice
2 dashes orange flower water
1¼ ounces dry gin
¼ of the white of one egg
1 tablespoon powdered sugar
3 ounces milk 
Add the contents to a cocktail shaker with plenty of ice. Shake very well until good and frothy, strain into a cocktail tumbler. Garnish with an orange twist. 
The Absinthe Frappe  
Oscar Wilde and Mark Twain loved the Absinthe Frappe, once believed to cause hallucinations, madness and death. The icy cocktail was invented at the Old Absinthe House bar in New Orleans in 1874 by Cayetano Ferrer. 
In 1912, Absinthe was outlawed for the suspected side effects, so Pernod and Herbsaint were substituted for the "green fairy." In 2007, the ban was lifted in the United States and now you can order the authentic concoction from the original bar.  
Old Absinthe House, 240 Bourbon St. | ruebourbon.com/old-absinthe-house 
Absinthe Frappe  
1½ ounces Absinthe
½ ounce simple syrup
2 ounces soda water
6–8 mint leaves
Crushed ice 
Gently mix all ingredients in a cocktail shaker and pour. 
Vieux Carre 
A Vieux Carre (pronounced VOO-kar-A) embodies the same timeless simplicity as the world-famous French Quarter neighborhood for which it was named. Created in 1938 by the historic Hotel Monteleone's head bartender Walter Bergeron, the Vieux Carre's beginnings are a far cry from humble. The cocktail's effortless execution includes part whiskey, part cognac, vermouth and an assortment of bitters. Give the classic creation a whirl at the historic revolving merry-go-round in the posh Carousel Bar.  
Carousel Bar at Hotel Monteleone 214 Royal St. | hotelmonteleone.com 
Carousel Bar's Vieux Carre 
¾ ounce Sazerac Rye Whiskey
¾ ounce Pierre Ferrand 1840 Cognac
¾ ounce Berto Red Vermouth
½ ounce Benedictine Liqueur
1-2 dashes of Angostura and Peychaud's Bitters
Lemon peel garnish 
 Combine all ingredients in a mixing glass filled with ice. Stir well and serve in a classic cocktail glass filled with ice. Garnish with lemon peel.