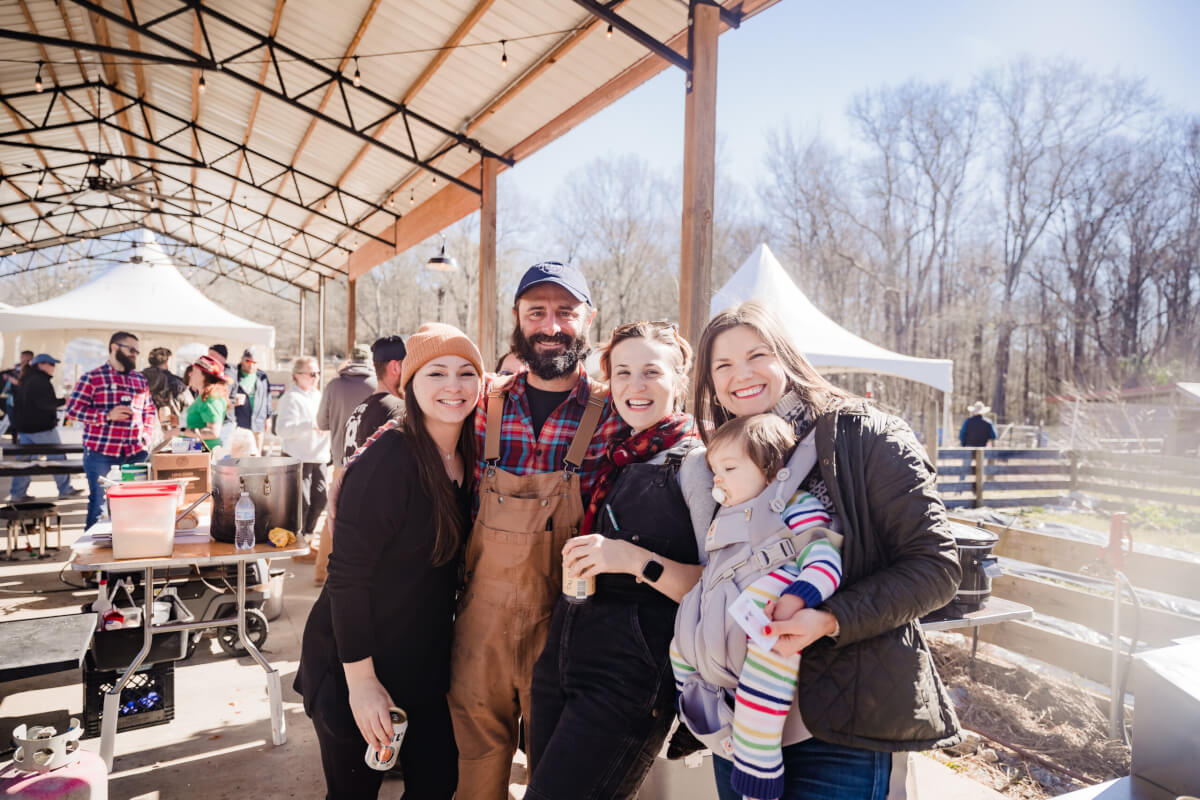 We are the flavor we create: Letter from the editor
We've written a lot about food in nearly 37 years and over 200 issues of Macon Magazine. We've connected readers around culinary traditions, shared beloved recipes, and told the stories of our hosts and a host of food-related topics in need of our community's attention. But we've yet to dedicate an entire issue to it.
Until now. Welcome to Macon Magazine's food issue. Pull up a chair. We believe there's plenty of room for all.
Macon is a place where we make room for people at the table. And we must make space at the table for more voices.
It's another reason we feel it's high time to do a food-focused issue because you can't celebrate local soul without celebrating local flavor. We have amazing burgers and beer, and that's a good start. But there's more to explore.
We dug into where our flavor comes from – Indigenous foodways, Muslim traditions, soul food, and fine dining. We examine food scarcity and how to alleviate it. We discuss how food affects our personal lives: how to find healthy options, grow your own fruit, and find new favorite dishes to enjoy around town.
So much of what is happening in our food culture expands into our hospitality and how we host our people — old friends, new visitors, business colleagues, and families.
Our hospitality and service industry professionals are not only acting as our welcoming committee, but also saying our goodbyes, and often everything in between.
It's why we need to honor them whenever we can, especially considering all this national acclaim we are experiencing — "The 23 Best Places to Go in 2023," Conde Nast Traveler; "52 Places to go in 2023," New York Times; "One of the South's Best Kept Secrets," Forbes; and on national CBS News, in a segment about 2023's top tourist destinations, Anchor Gayle King asked, in disbelief, "And Macon, Georgia?"
As we begin to see more visitors with these national press mentions, our hospitality crew will continue to host the world as it visits Macon. Read about some of our hosts in "Seasoned in service."
Our flavor isn't just what we serve, but how we serve. It reflects who we are and what we value. Our flavor brings guests to our tables, and that's where we create our plans, bring our visions to reality, and make the changes we want to see in this world. Change-making happens when we nurture each other and come together around a table.
And none of this happens without our people and the "L-O-V-E" we put into our food, as Dab Appling of Dab's Café puts it. Read more in "Nothing but L-O-V-E."
When we break bread together, our circles widen, our minds expand, and our relationships deepen. And we help each other in our places of opportunity, as you will find in "Feeding everyone."
As a nod to Gayle King, "You know what, honey," you all — or as we might say, y'all — "need to go to Macon, Georgia."
You can watch the broadcast on our Instagram page, @maconmagazine.
I'll see you at one of our tables soon.
Susannah C. Maddux