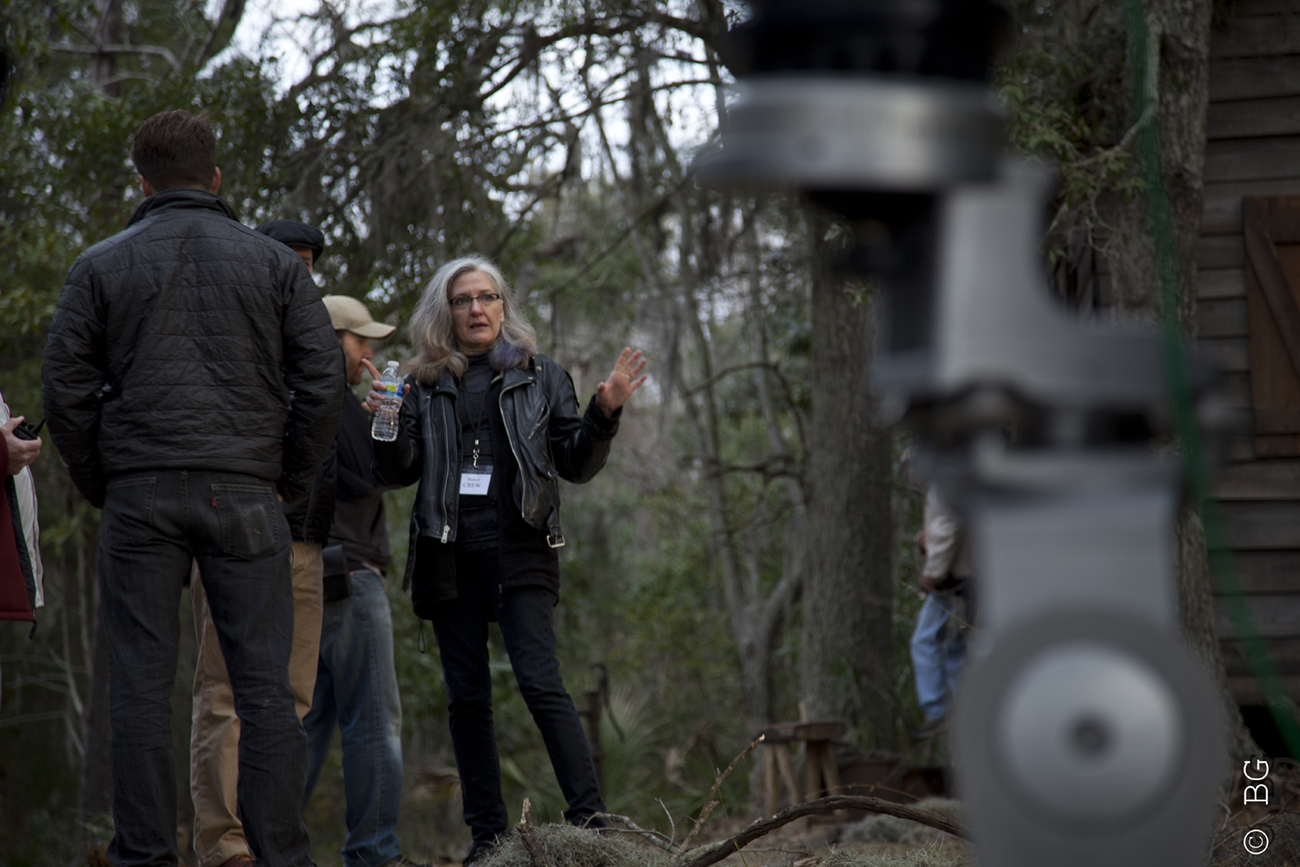 Where are they now?
Annette Haywood-Carter
By Katie Marie O'Neal
Annette Haywood-Carter was featured in Macon Magazine in 1998. Along with Annette, we will be revisiting some of the people featured in the past to find out what they are doing now. 
When we last spoke with Annette, she was juggling her new career as a director with the challenges of raising her 20-month-old son. Twenty-two years later, Annette is a successful professor and director, overcoming the adversities of being a woman in the film industry.   
When Annette was in college, she began to realize that filmmaking was an art. It combined things that came natural to her – working with people, the love of technology and photography.  
Annette lived in Athens in the late '70s, where she attended the school of journalism at the University of Georgia. A high school friend from Stratford Academy, Keith Bennett, went to UGA, too. They lived and breathed the music scene from the inside because their friends were the B-52s, and Annette shot their first public concert at Georgia Theatre in Athens.  
"Annette was ambitious and always very energetic," Keith said. "She was determined to do whatever she set her mind to."  
When the B-52s shot to fame, Annette found herself in that world as well.  
"My friends were suddenly famous, and my friends were suddenly moving in these really important circles," Annette said. "It demystified that world for me and made me realize that anybody can have that, anybody can do that."  
The time Annette spent in Athens encouraged her to pursue her dream, so Annette got in the car and drove across the country in 1985 to become a director, but she was in for a surprise when she learned that there were no female directors in the film industry.  
Through this rude awakening, Annette got herself in the door by taking a job on the crew as a script supervisor, and she worked long hours and back-to-back films for years.  
"You have to believe that you belong, believe that you have a place at the table. … You have to command that space and keep walking through the door until somebody says yes," Annette said.  
Despite directing the feature film "Fox Fire" in 1996 when only 3 percent of movies were directed by women, Annette left the film industry to begin teaching at The Savannah College of Art and Design in 2002 because she couldn't get enough work as a film director to support her family.   
"After I had my kids, I couldn't be competitive enough because there was this perception that only a handful of jobs could go to women," Annette said. "It was a really difficult time, and I made the decision to step back and raise my kids." 
She taught at SCAD for a decade, and in 2011, she directed "Savannah." Annette cast Sam Sheppard in the film, and that launched her to the forefront of a male-dominated industry. 
"In 2012, almost no women were getting hired, and the handful of women who were making movies were developing their own material," Annette said.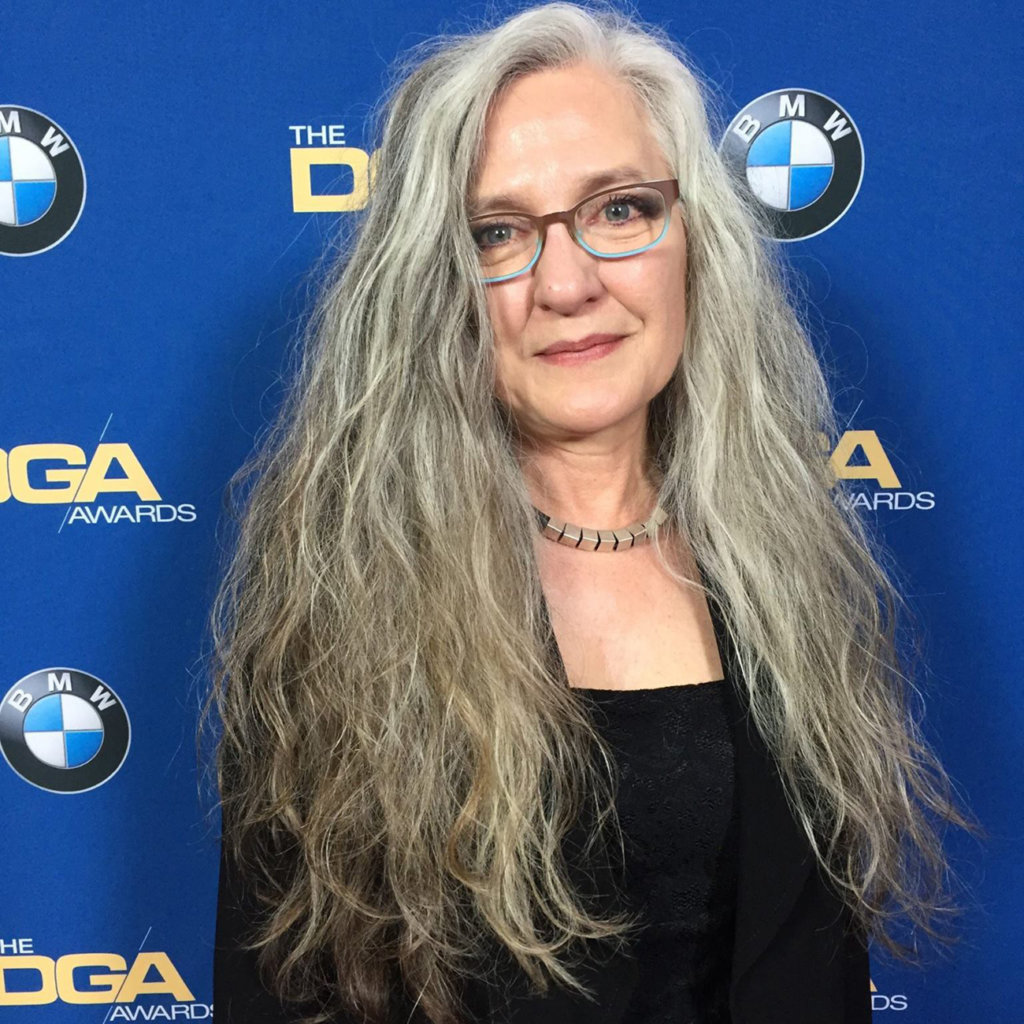 She moved to New York City and started a production development company where she spent three years developing television series ideas and feature films.  
"You have to stay in the game somehow," Annette said. "For me, I keep writing screenplays." 
Annette developed her own material for three years before moving back to Los Angeles. She gets her inspiration from music, art and watching people do extraordinary things. Two of those extraordinary people were her parents, who taught her to pursue what she loved.  
Because Annette's father was friends with Capricorn Records' founder Phil Walden, Annette was around the music scene and the Allman Brothers Band as a high school student.  
"I was surrounded by creative people in Macon," Annette said. "Macon has a solid music population, a lot of writers and artists. Growing up in an environment where I was surrounded by people who were creative was a huge influence on me."    
Annette's mother was the only woman in her class at Mercer University's School of Law, and she was the first practicing female lawyer in Macon. By the example of her mother, Annette learned that there were no obstacles – just because women were not allowed to do something before, doesn't mean that they can't do it now.  
As a member of the Directors Guild of America, Annette is able to stay involved, work on committees and meet with creative people who help each other within the industry.  
"I am feeling very optimistic about (being a director)," Annette said. "Even though I took this big hiatus, and it's been a few years since I made the movie 'Savannah,' at least it's possible. It's not flat out impossible anymore."  
Still in California, Annette teaches directing at California State University, Long Beach. She also directs actors in the acting program at the Academy of Arts University in San Francisco. She is working on her next feature film, "Dear Jack," based on the book written by Barbara Conroy.  
"It's a story about a mother who is dealing with the death of her 24-year-old son to opioids," Annette said. "It's such a relevant topic because so many families are dealing with this."  
In addition to her film work, Annette is also working on a screenplay that she hopes to finish this year.  
"For women, persistence is the single most important thing," Annette said. "Films directed by women need to be seen. A problem for women is that even when they get a shot at making a film, people don't know about it." 
Annette encouraged Macon to support aspiring female directors by hosting film festivals that feature a diverse group of films directed by men and women.  
"Macon is a unique environment," Annette said. "There is a lot of talent that comes out of Macon. Between the mash up of the music industry, the universities and the old Southern culture, Macon is a really interesting place."