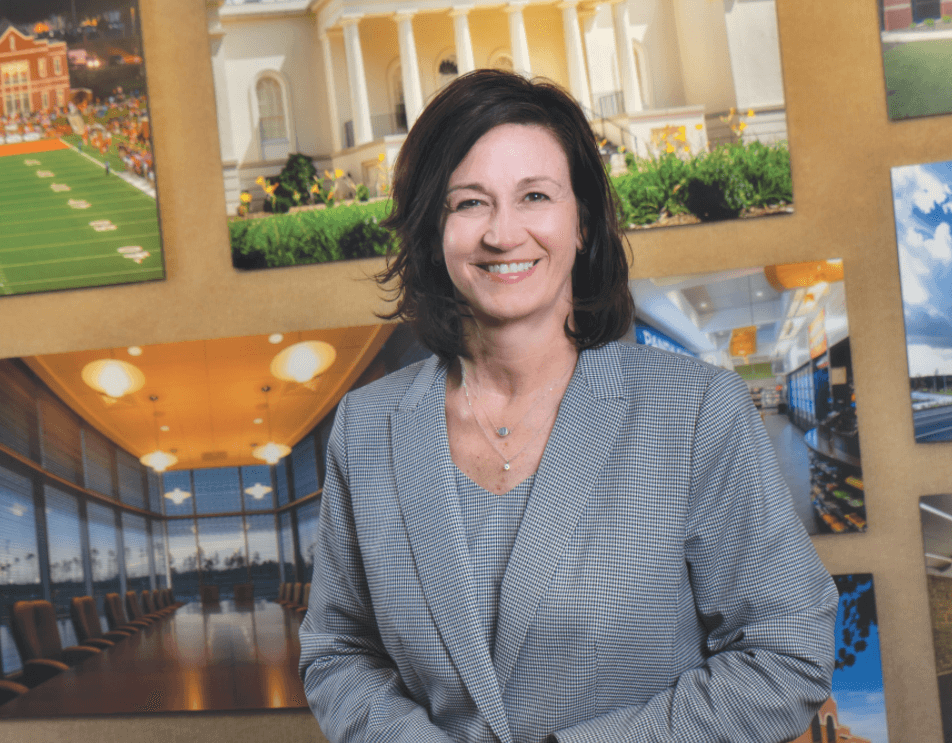 Women in Business 2020: Christy Kovac
A special advertising section championing our local women in business. In partnership with Cox Communications. Photo by Jessica Whitley.
Sheridan Construction
President/Chief Executive Officer
1572 Schofield St., Macon 
478-743-1578 
info@sheridanconstruction.com 
What is the mission of your business?
To take care of our employees, clients and the community that we serve.
Your advice for women wanting to start their own business in Macon?
Make connections and network in the community to help make you more aware of the resources available to you. 
How do you define success?
One accomplishment at a time. 
  


What are you most excited about right now in our community?

The growth and revitalization of downtown Macon. I'm also excited about the partnerships we have with organizations that are working for the betterment of our region. 
You might be surprised to that:
We've been in business 73 years – that's longer than Interstate 75 has been in Macon! Six percent of our employees are second-generation, and we have 25 repeat clients that have been doing business with us for anywhere from 10 to 70 plus years.
 


What is the most gratifying part of your job?

Helping our customers bring their projects to life and the satisfaction of knowing we have a hand in changing the building landscape here and across the state.
 


What has been the most challenging part of being a woman in business?

Finding a good network of people to help support me and grow the business I work in.
 


I admire women who:

Challenge themselves to set goals, work toward them and celebrate when they achieve them.
What was the best business advice you ever received?
To believe in yourself and never underestimate your skills, talents and determination to succeed.
I hope more women will:
Step outside of their norm to follow their passion and that we see more women joining the construction industry.
How could women better support each other?
Find a group of diverse peers who will listen to you and challenge you to grow.