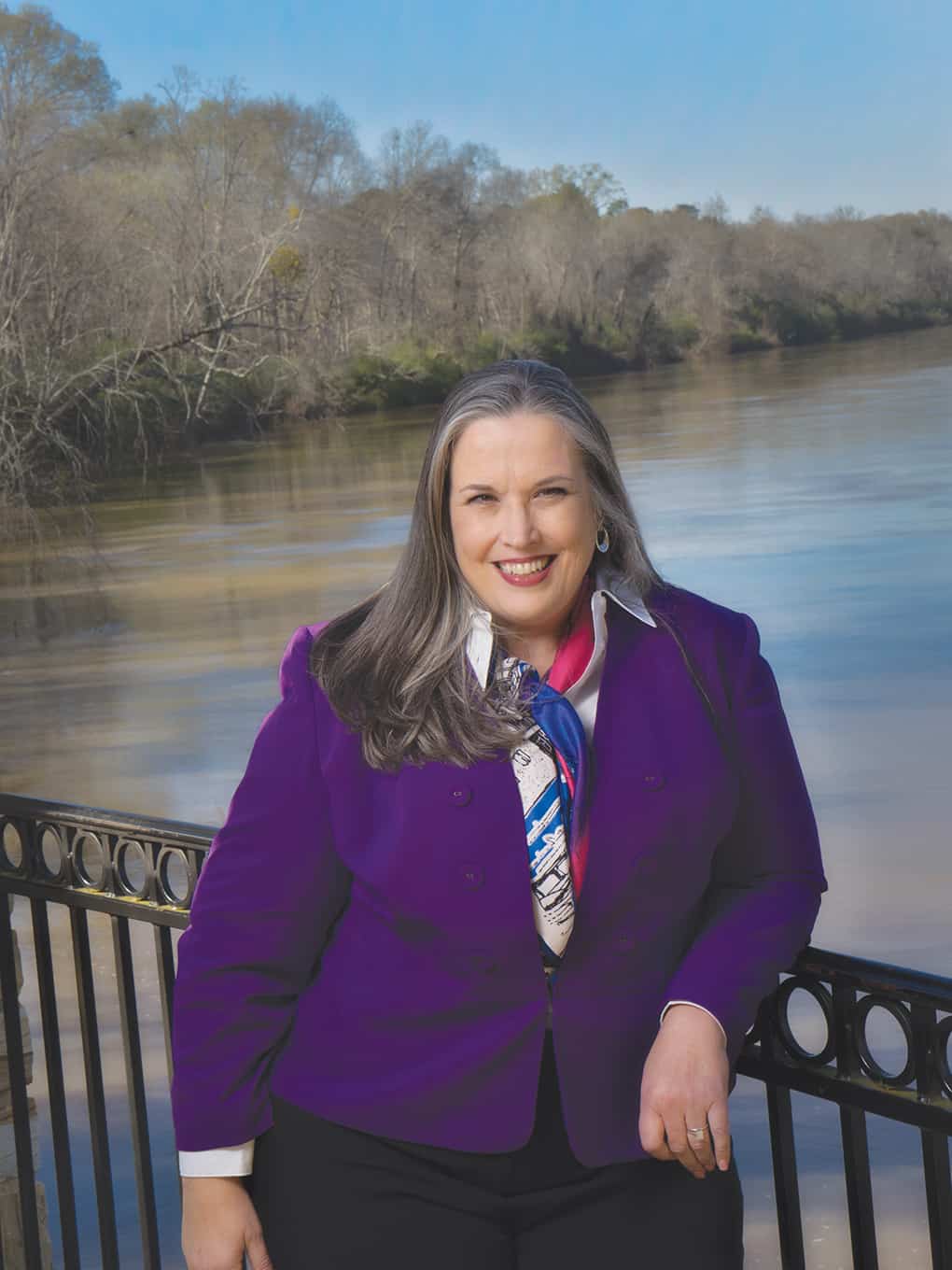 Women in Business 2019: Shannon Terrell Gordon
A special advertising section celebrating Macon women in business.
In partnership with Cox Communications
Photography by Jessica Whitley
Shannon
Terrell Gordon
CEO, River Edge Behavioral Health & River Edge Foundation 
175 Emery Highway, Macon 
277 Martin Luther King Drive, Suite 102-A, Macon 
478-803-7646 
sgordon@river-edge.org 
river-edge.org 
THE MISSION OF RIVER EDGE: "We Make Life Better" isn't just our motto; it's our mission. River Edge services and supports are based on trusted evidence about what helps improve mental health, recovery and meaningful community lives. Touching more than 10,000 Georgians annually, these essential services transform lives in our communities. The dedicated, compassionate and highly-trained River Edge team is guided by the perspective that evidence-based treatment is effective, and recovery can be expected. 
HOW DO YOU DEFINE SUCCESS? True success is found when faithfully seeking to do the next right thing to make life better around you. The rest will take care of itself. For me, success is the best of my heart and my head combination. I am compassionate, caring and kind from a spiritual base. At the same time, I'm strategic and distill complex information to make life better for people, systems and communities. I'm gifted at building teams to plan the work and work the plan! 
YOU MIGHT BE SURPRISED THAT: If it's not you, it's someone you love. River Edge is dedicated to eliminating the stigma that has prevented people from seeking needed healthcare for mental illness, addiction and developmental disabilities. As a leader in promoting this message, I've experienced all walks of life from our community seek help for themselves or for their loved one. As the CEO responsible to effectively steward one of the state's largest behavioral health resources, I lead with mind and heart. I'm both an intensely focused, hard-working executive, as well as a fiercely loyal friend, advocate, a nurturer and a healer. 
MY ADVICE FOR WOMEN IN BUSINESS: Own that you are uniquely gifted and have knowledge and skills that can help others. Boldly, smartly and positively contribute without apology, but remember to practice good self-care consistently. Wearing my best CEO and "Mama Shannon" hat – I'm a wife and mother of six – just remember: A candle burns brightest when the wick is trimmed. 
WHAT ARE YOU MOST EXCITED ABOUT RIGHT NOW? Collaboration! As a result, River Edge has opened a support center for addiction recovery in March; completed five tiny houses for persons in recovery; and is working to inspire giving to rebuild the River Edge Recovery Center and expand access to vital crisis care. Onward and upward!