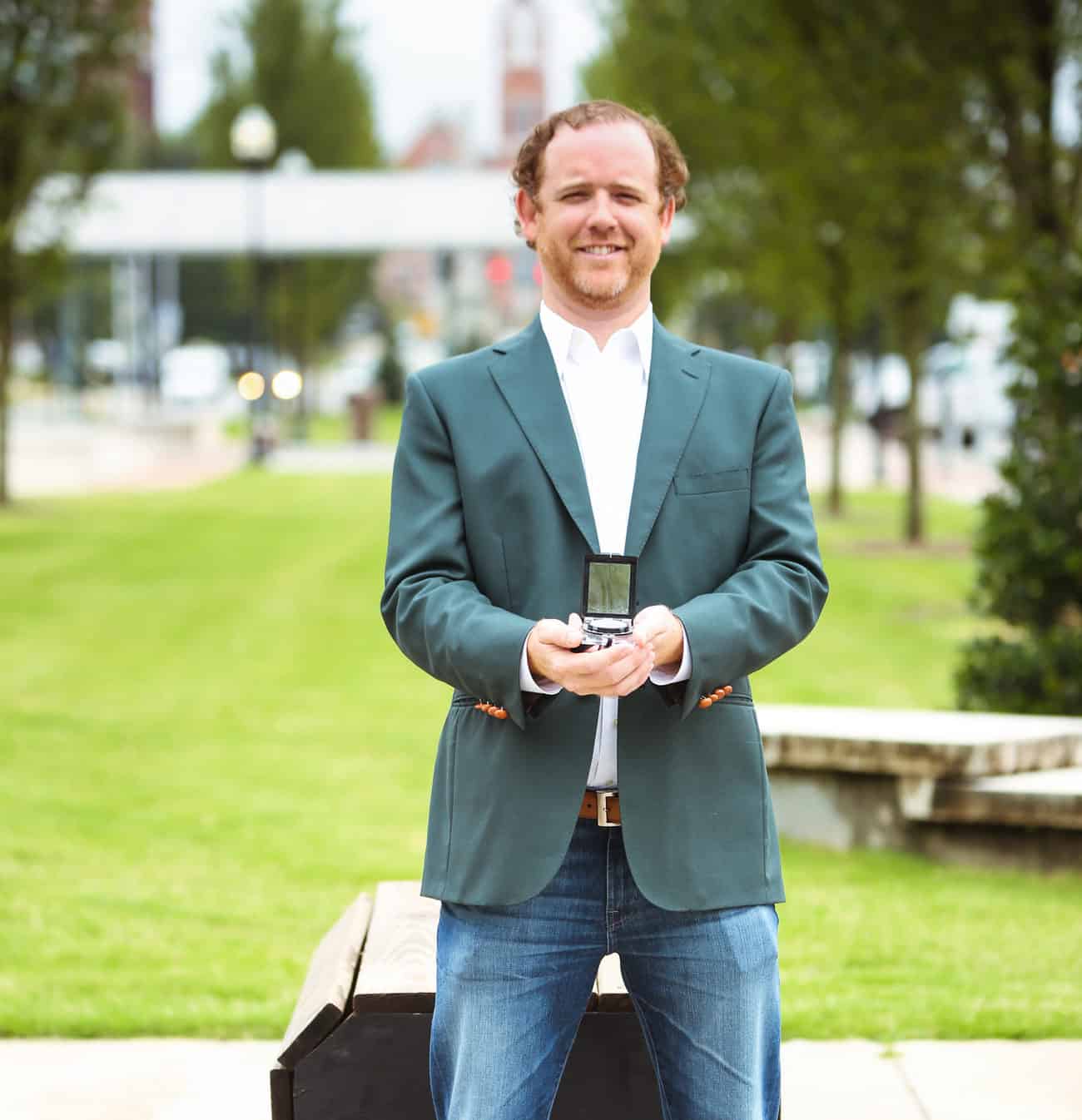 5 Under 40: Travis Griffith
Welcome to our 5 Under 40 young leaders for 2018. They are, as always, a talented, diverse group of young people who are moving our beloved Macon forward. We have always felt this annual project of Macon Magazine is an important one. Identifying interesting young people who are successful and giving back to the community in so many wonderful ways creates hope for our future.  Each year past young leaders nominate, vote and choose the new ones. They are all a privilege to know and a privilege to introduce to Macon Magazine readers. Enjoy! 
Travis Griffith, 36 
Real Estate, Southern Pine Plantations 
Macon Magazine: As you look to the future, what are your professional and personal goals? 
Travis: Professionally, I want to help continue the legacy that my mother and father have started with our family business. My most important personal goal is to find balance between God, family, health and continuing to push myself to be the best that I can be, to not be afraid of failure but to allow failure to be the fuel to my next success. 
MM: You have shown a commitment to move this community forward in positive, important ways. Tell us about your activities in the community, especially those you're most excited about. 
Travis: Working with Jim Daws of Sierra Development has been one of my most enjoyable partnerships. SPP and Sierra have joint ventured on many loft projects in Macon. Together, our vision of community development and being proud of the work we do is at the core of our shared mutual respect. I am very proud of our family foundation. In recent years, we have put much effort into being more intentional in how we impact our community.  The Leader in Me was brought to me in the early stages of consideration and after studying and understanding the opportunity it could bring to Macon, I was an early advocate for our foundation to support The Leader in Me. 
During the past two years, it has been a goal of mine to do a better job of networking and getting to know our community leaders on more of a personal level. I feel that trust is earned on a personal basis, and I look forward to getting to know more of our community leaders in the coming years.  I am hopeful, with the current leadership in Macon, we will all continue with the mindset that we can all help each other to find win-wins for our community and our businesses. 
MM: Right now, what is the best thing going on in Macon? 
Travis: Momentum – Mercer University's continued commitment to its mission has brought several new young leaders to Macon and helped Macon grow through increased enrollment. Although facing adversity, the Industrial Authority's strong leadership has done a wonderful job in adding new businesses and new opportunities for Macon residents. Navicent Health's leadership in building the new children's hospital will have a very positive impact on Macon and will add to the current momentum. Also, the revitalization and continued growth of downtown has given us all a greater sense of community and afforded more places where people have an outlet for their passions, helping to create a diverse community. 
MM: What really needs to change to encourage continued progress in our city? 
Travis: Investing now in the community's future leaders (for example, through Leader in Me), bringing the community together regardless of our differences, and creating jobs downtown would be beneficial to the current momentum and growth we are experiencing. Those of us who have been fortunate to have opportunities must continue to make it our obligation to pay our good fortune forward. I truly believe with this attitude and this commitment we will build a better Macon for the next generation. 
MM: What are you, personally, committed to accomplishing in Macon and why? 
Travis: I am committed to creating more opportunities and working with those who have passion, drive and dedication to making Macon a better place. I seek ways to make higher education and financial literacy more readily available to all Macon residents. I am committed to working with community members and leaders, trying harder to understand the needs of our community and studying the failures and successes of other communities similar to ours.