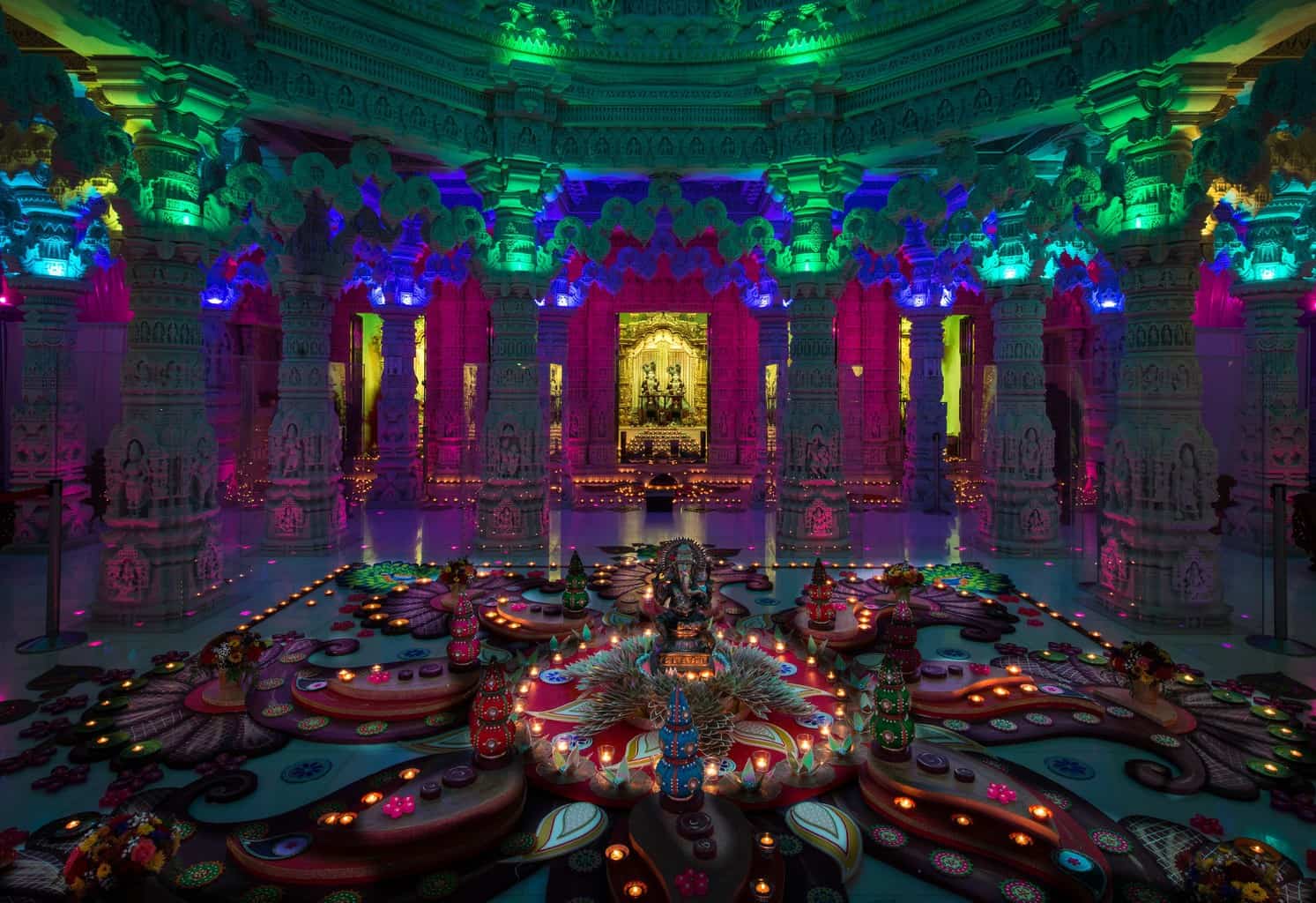 Cheers to New Adventures in 2019
By Kathy Hoskins Nolan 
Each year, 45 percent of Americans make resolutions that only 8 percent of them keep. This time, resolve to do actually do something in 2019 new before you toast the next new year. Why not just pick 10 things that you want to try and start your own countdown? Call it your Champagne Bucket List and make it your resolution to check off a few of them before the clock strikes midnight on the next New Year's Eve. 
If you're not a great list-maker, use the one below. These free and low-cost adventures are less than 175 miles from Macon. No one ever looks back and wishes they had watched more TV. So, get out there and have some fun. Then, pop the top on the bubbly and celebrate your success. Cheers! 
Shoot for the stars with cosmic archery 
Find your inner Robin Hood with cosmic archery on an enchanted evening on Panola Mountain. Fine tune your archery skills by shooting glow in the dark targets, assisted with black lights and glow sticks. Panola Mountain is a 100-acre granite outcrop like Stone Mountain, but smaller and much more pristine. Home to early settlers, immigrant rock cutters, freed slaves and even Trappist monks, Panola also has been designated a National Natural Landmark. 
Cosmic Archery: Mountain State Park, 2620 Ga. 155 SW, Stockbridge. $25. explore.gastateparks.org. 
Fly like a bird from Georgia to Alabama 
Columbus' dual zip line over the Chattahoochee River is the only zip line in America that connects two states. It is 1,200 feet long, and riders experience speeds up to 40 mph as they glide about 125 feet over the river from Georgia to Alabama. The Blue Heron Aerial Course, a treetop experience, features 10 obstacles. Zip from tree to tree, crawl through a high-altitude tunnel, balance on floating beams, walk across a wobbly bridge, swing from high-hanging ropes, and climb across a roped spider web. 
Blue Heron Aerial Adventures: 1000 Bay Ave., Columbus. $20-$65. whitewaterexpress.com/blue-heron-adventures. 
Raft the rapids in Columbus 
The 2.5-mile stretch of rapids on the Chattahoochee River is found in the heart of Uptown Columbus and was named one of the Top 12 Man-Made Adventures in the World by USA Today. The course has been described to be "Wild as Colorado and Warm as Costa Rica." It consists of Class II-V whitewater and is one of the most exciting sections of whitewater in the U.S. Experience some of the biggest rapids east of the Mississippi. 
Whitewater Express: 1000 Bay Ave., Columbus. $35-$65. whitewaterexpress.com. 
Visit the largest Hindu temple in America 
The BAPS Shri Swaminarayan Mandir is the largest Hindu temple in the United States. Inaugurated in August 2007 after 17 months of construction utilizing 1.3 million volunteer hours, the Mandir is comprised of Turkish limestone, Italian marble and Indian pink sandstone. More than 34,000 individual stone pieces were carved by hand in India, shipped to the U.S. and assembled in Lilburn like a giant jigsaw puzzle. The temple is completely etched with intricate carvings, depicting a mosaic with tales of inspiration, devotion and historic figures from Hinduism. It is open to all and entry is free. Visitors also are welcome to participate in a traditional Hindu ritual known as Arti, which takes place at 11:15 a.m. each day. Modest dress is required. 
BAPS Shri Swaminarayan Mandir: 460 Rockbridge Road NW, Lilburn. Free. baps.org/atlanta.
 
Get in the true holiday spirit 
The Monastery of the Holy Spirit is the largest concrete structure in Georgia, hand-built by monks more than 70 years ago. The monastery grounds and services are open to the public every day. Self-guided tours and videos offer visitors a look at the life of the monks. Tour the Abbey Church and join the monks for Mass, mid-day prayer or vespers. The Monastery Garden Center teaches the art of bonsai, and the bakery offers unique monk-made biscotti, fudge, fruitcakes and gifts that support the mission. 
Monastery of the Holy Spirit: 2625 Ga. 212 SW, Conyers. Free; donations accepted. trappist.net. 
View the $10 million art exhibit of Bo Bartlett 
The Bo Bartlett Center houses and displays the Scarborough Collection: 14 monumental paintings by the Columbus native. The center houses more than 300 paintings, drawings and the complete archives relevant to the production of Bartlett's work. The center is a partnership between Bartlett and Columbus State University and also hosts exhibitions by other artists, concerts, lectures and films. 
Bo Bartlett Center: 921 Front Ave., Columbus. Free. bobartlettcenter.org. 
Get a lasting impression of Monet and Matisse 
View significant works of art by the most dynamic artists to work in late 19th and early 20th-century France, including Claude Monet, Mary Cassatt, Edgar Degas, Pierre-Auguste Renoir, Paul Gauguin and Henri Matisse. "Monet to Matisse: Masterworks of French Impression" will be on exhibit through Feb. 10, 2019.  
Jepson Center: 207 York St., Savannah. $20. telfair.org. 
Experience the Wild West in the Southeast 
See 25 bronze sculptures by Frederic Remington, the world's most famous Western artist, at the Booth Western Art Museum. Known for his iconic bronze statues, Remington also was a painter, illustrator and writer. Remington's first bronze "Bronco Buster" is one of the most enduring images of the American West and was given to President Theodore Roosevelt by his Rough Riders. 
Booth Western Art Museum: 501 Museum Drive, Cartersville. Free-$12. boothmuseum.org. 
Join a bluegrass jam session at Everett's Music Barn  
Everett's Music Barn has been a fixture on the bluegrass music scene for more than 53 years. Open every Saturday night with only a donation as admission, you can find the best talent in the bluegrass world picking in the barn. The Everett brothers entered a contest and became radio show regulars, known as the Country Ramblers. The shows were recorded on Friday nights, and regular jam sessions began taking place Saturdays in the barn. Doors open at 6 p.m. and music starts at 8 p.m. 
Everett's Music Barn: 4055 Stonecypher Road, Suwanee. Entry by donation. everettsmusicbarn.net.