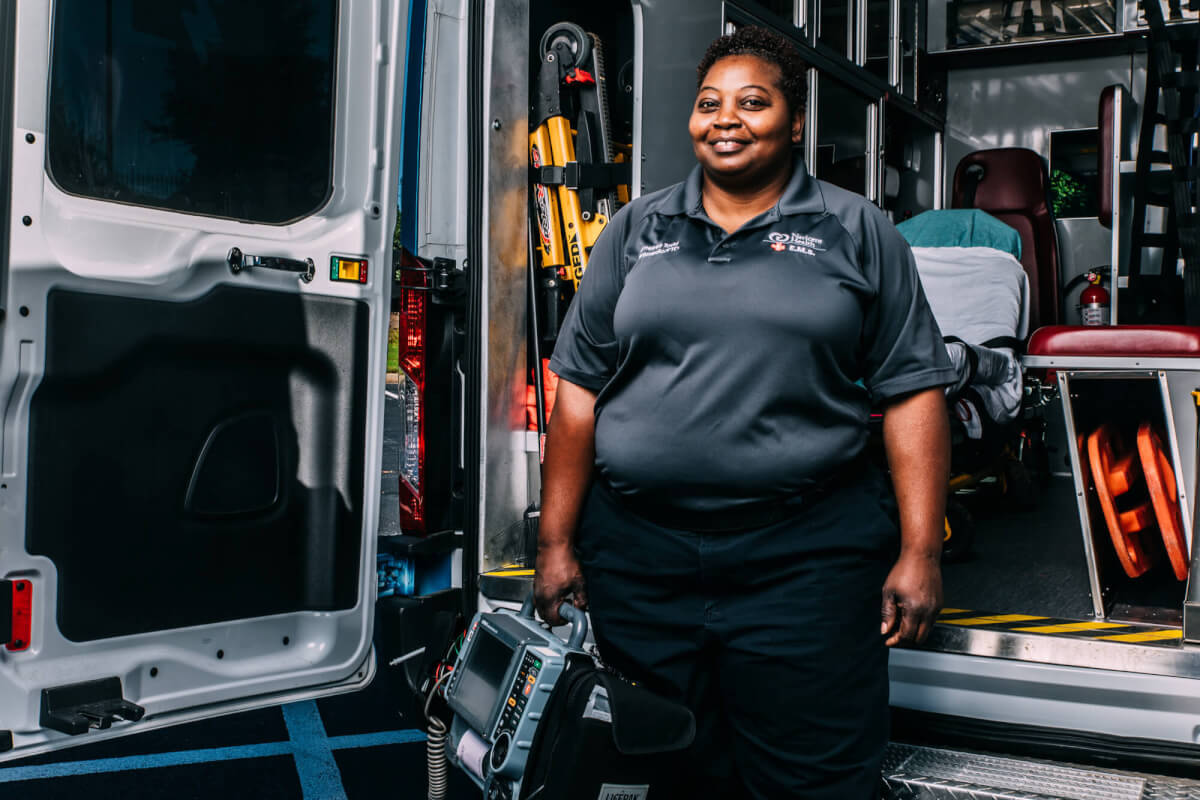 Heroes
Arnetres Todd
Navicent Health EMS
Why are you driven to your work?
I'm driven to do this by my desire to help people in need, to the best of my ability.
What could people do to make your job easier?
People could make our jobs easier by only calling 911 for true emergencies. For sickness and pains that aren't emergencies, like minor leg pain or a toothache, people should contact their doctor or visit an urgent care center. Emergency services should be reserved and available for those people having true emergencies or facing life-threatening conditions, like a heart attack, stroke or trauma.
What makes you feel appreciated?
Watching a critical patient improve and survive makes everything worthwhile.
What do you want more people to know about your work?
We are here to serve our community and our neighbors during some of the darkest times in a person's life. We do this job because we love helping people and being there for them in their time of need.
When you wake up in the night, what do you think about?
Sometimes I wake up reliving calls that I have responded to, some that I helped or some that didn't make it. I think of how the families are affected by the call.
If I had more time, I would: Do more to educate the community about when to call 911 for an ambulance versus when to go to your doctor or an urgent care center. And I would also take a two-week vacation to relax!