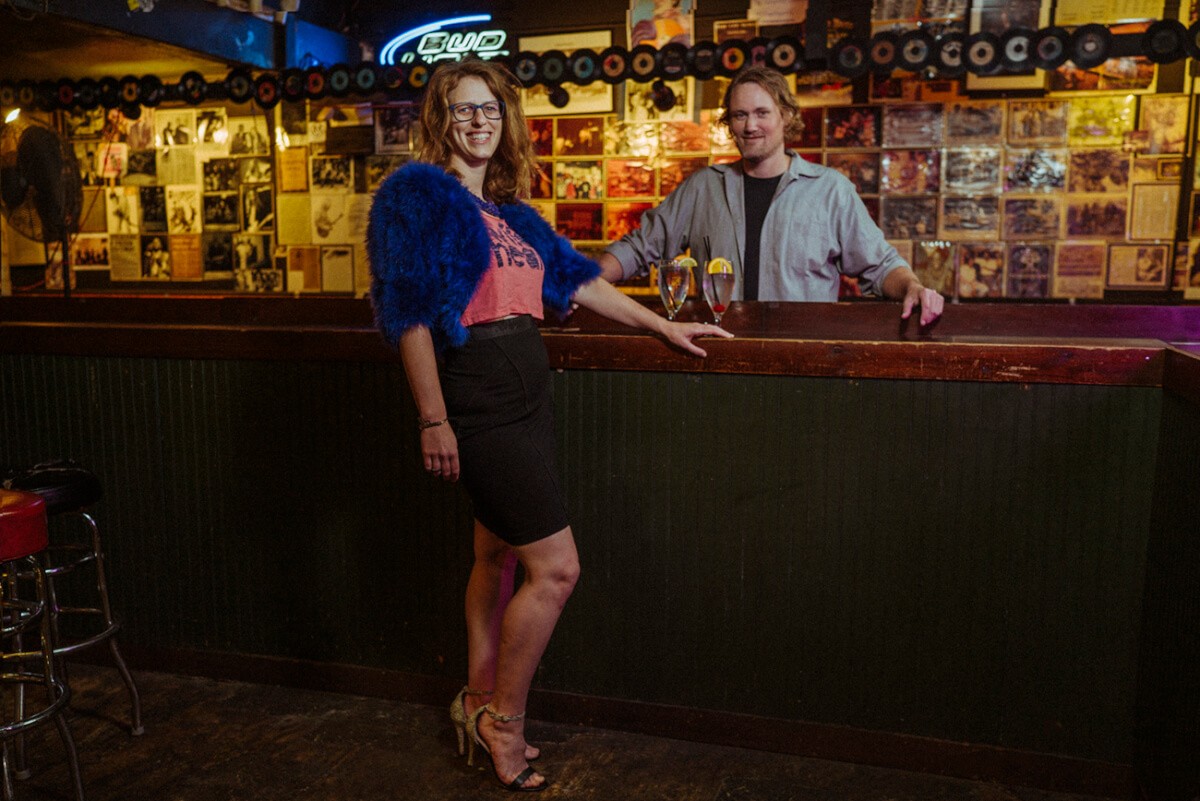 Iconic Spaces New Faces
By Hannah Jett Theus 
Photography by Jave Bjorkman 
Grant's Lounge
The legacy of Grant's Lounge is not only seen on its photo-clad walls, but harmonized through the structure's sound and soul, which have been the "original home of Southern rock" since 1971. The hallowed hall of Macon music was founded by Edward Grant Sr. and now operated by his daughter, Cheryl Grant-Louder. Lovebirds have flocked to the famed bar over the years and they still do. There is a rock 'n' roll responsibility to uphold and cultivate such music-loving atmosphere, especially if you are serenaded by those jazzy or blues tunes. Whether you want to be on the stage or in the crowd, there is always a seat for everyone at Grant's Lounge.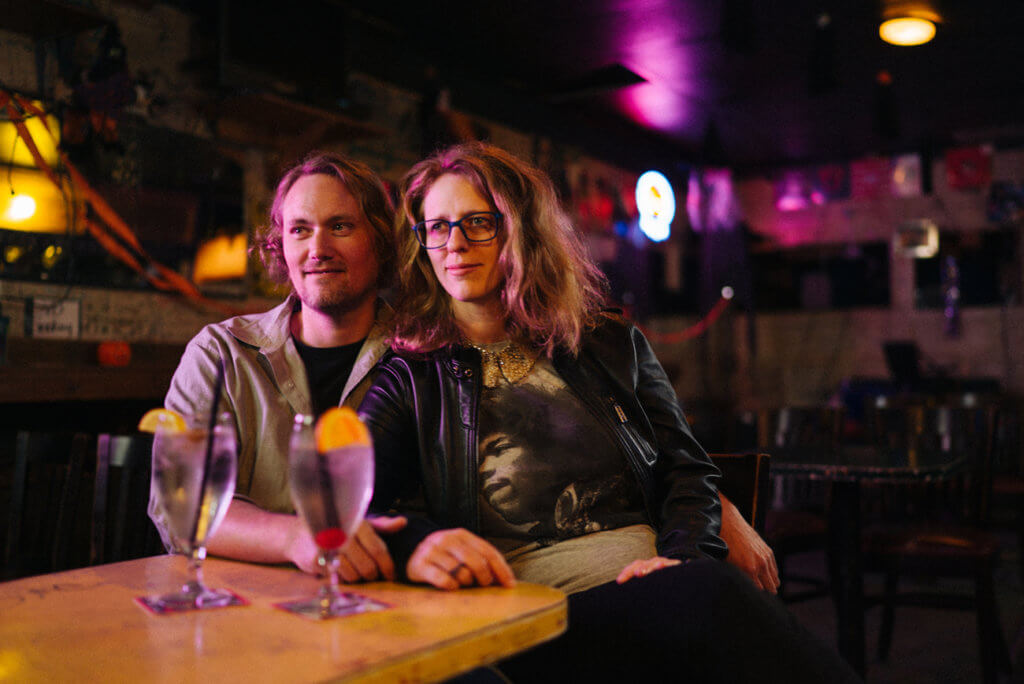 "An intentionally integrated live music venue from its inception, Grant's – in partnership with Capricorn Records – hosted such iconic acts as the Allman Brothers Band, the Marshall Tucker Band, Lynyrd Skynyrd, Wet Willie, Charlie Daniels and Tom Petty in their formative years. The place so many music moguls have called home has rightfully earned the name of 'the birthplace of Southern rock.'"  – Owner Cheryl Louder
Pictured: Heidi Clinite and Kris Sutter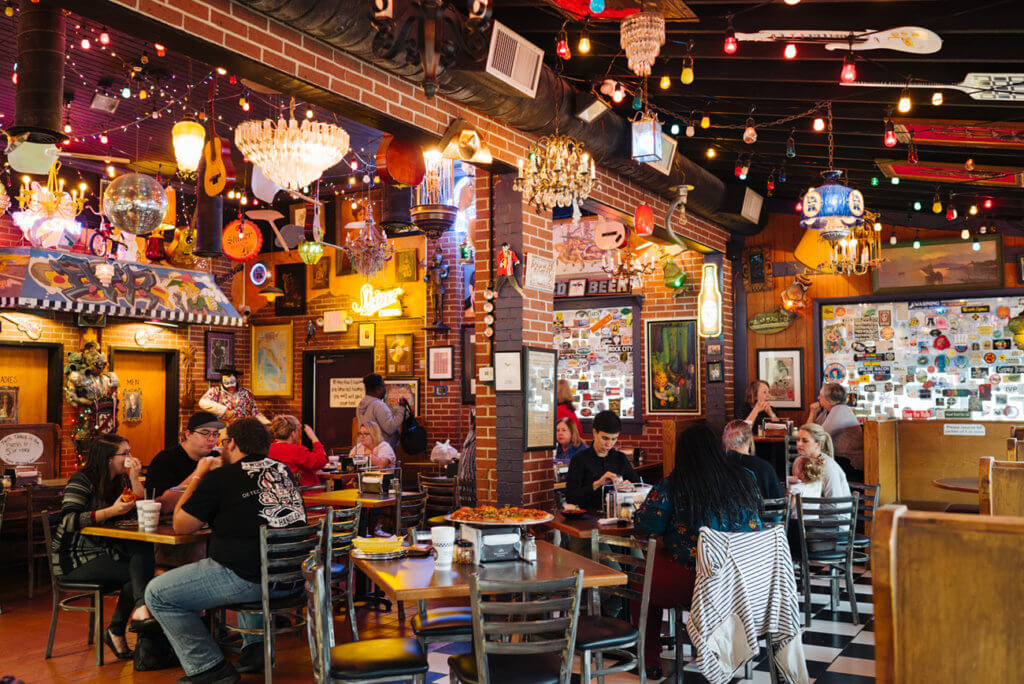 Ingleside Village Pizza 
Whether it is the ambiance or the ingredients – or both! – you always leave with a full heart after chowing down at Ingleside Village Pizza. The most delicious slices have been enjoyed by the likes of families and friends, coworkers and business partners and longtime couples and newlyweds. They've been serving up Macon's favorite pizza longer than Mercer University Phi Mu's Sara Ruse and Nini Ugha have been alive. These sorority sisters, hailing from other parts of the Peach State, are sharing slices and writing their own good stories of Macon.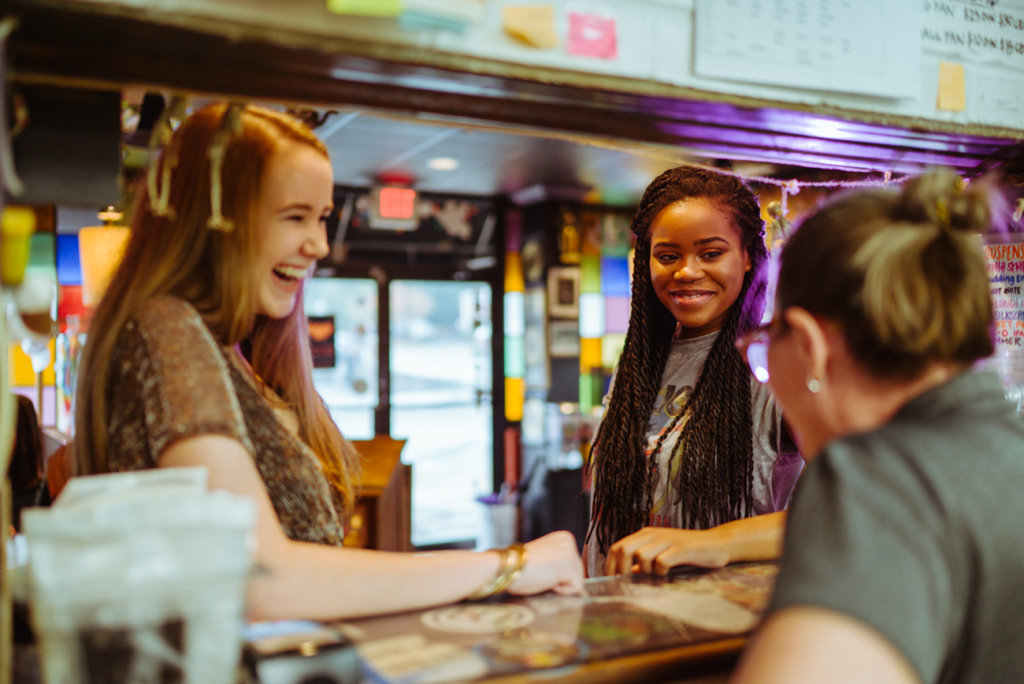 "I am always trying to make sure everyone is having the best experience. From the get go, Macon embraced us, and we love getting to do what we do. We started as a college spot, but we were happy to have people of all ages join us then and now." – Owner Tina Dickson
Pictured: Sara Ruse and Nini Ugha wearing Karats and Keepsakes