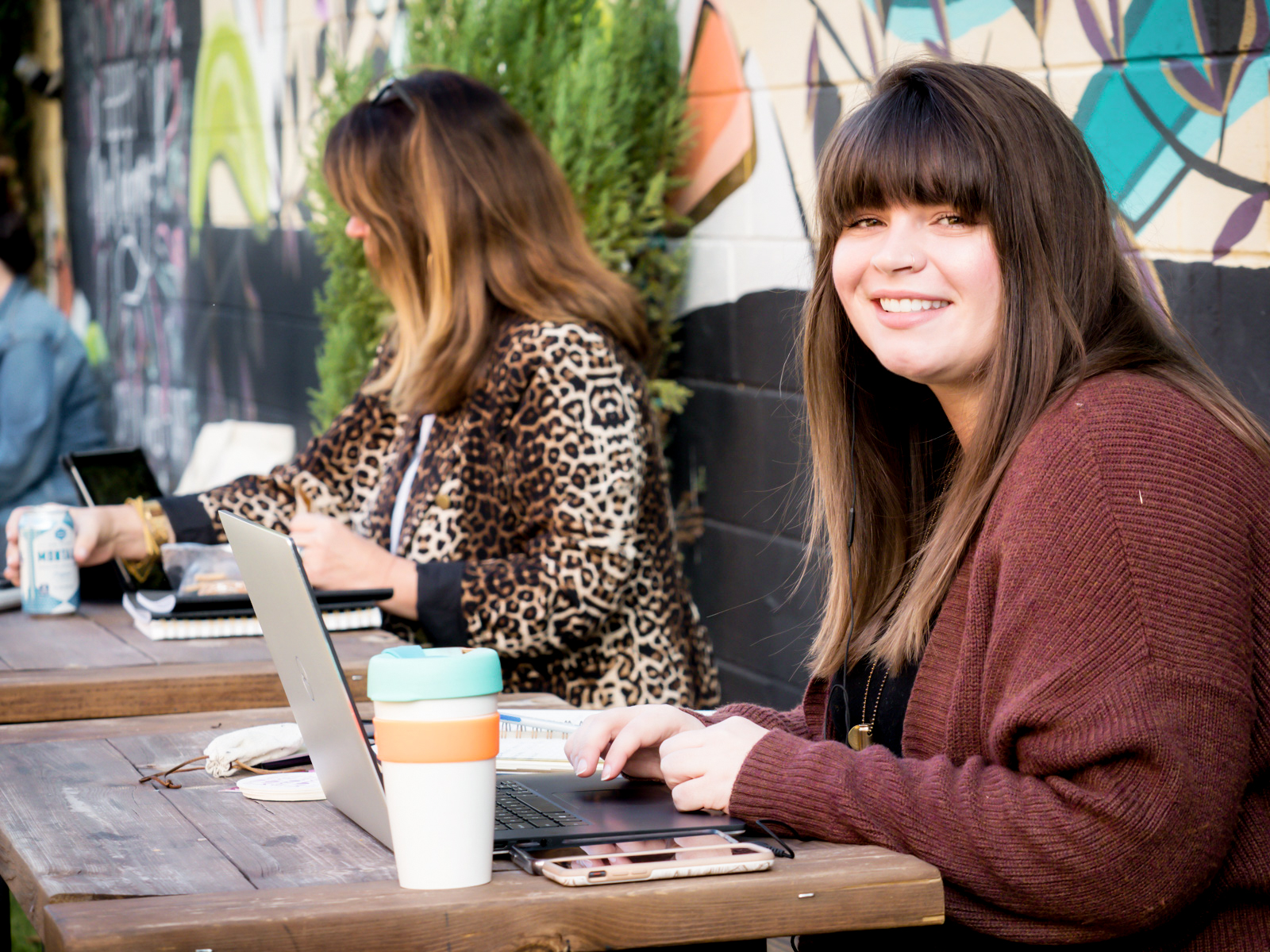 Women in Business January Winter Session
On Friday, January 17, Macon Magazine hosted the latest installment in our Women In Business series of workdays. Working women from across Central Georgia joined us at The Society Garden for a productive day building relationships and strengthening community, not competition.
Alongside getting work done, meeting new people, and offering professional headshots, we welcomed financial experts, Karen Collier, April Hornsby and Anita Kapoor for our first ever sponsored lunch and learn panel session, brought to us by The Web. Our panelists shared financial tips about starting a business and answered an array of questions from the women. Collier emphasized the importance of women empowering themselves to know their own needs for financial success.
Held monthly, the workdays are a great opportunity for any woman who considers herself productive to inspire each other, learn and grow as a community. Take a look at our photographer Jessica Whitley's photos from the day below, and click here to view our gallery page with all of our past event photos.
Stay tuned for updates on the next Women In Business Session and other Macon Magazine gatherings. Until then, keep up the hustle ladies. #maconwomeninbiz
Doughnut holes: The Casserole Shop
Coffee: Z Beans Coffee
Lunch: Ingleside Village Pizza