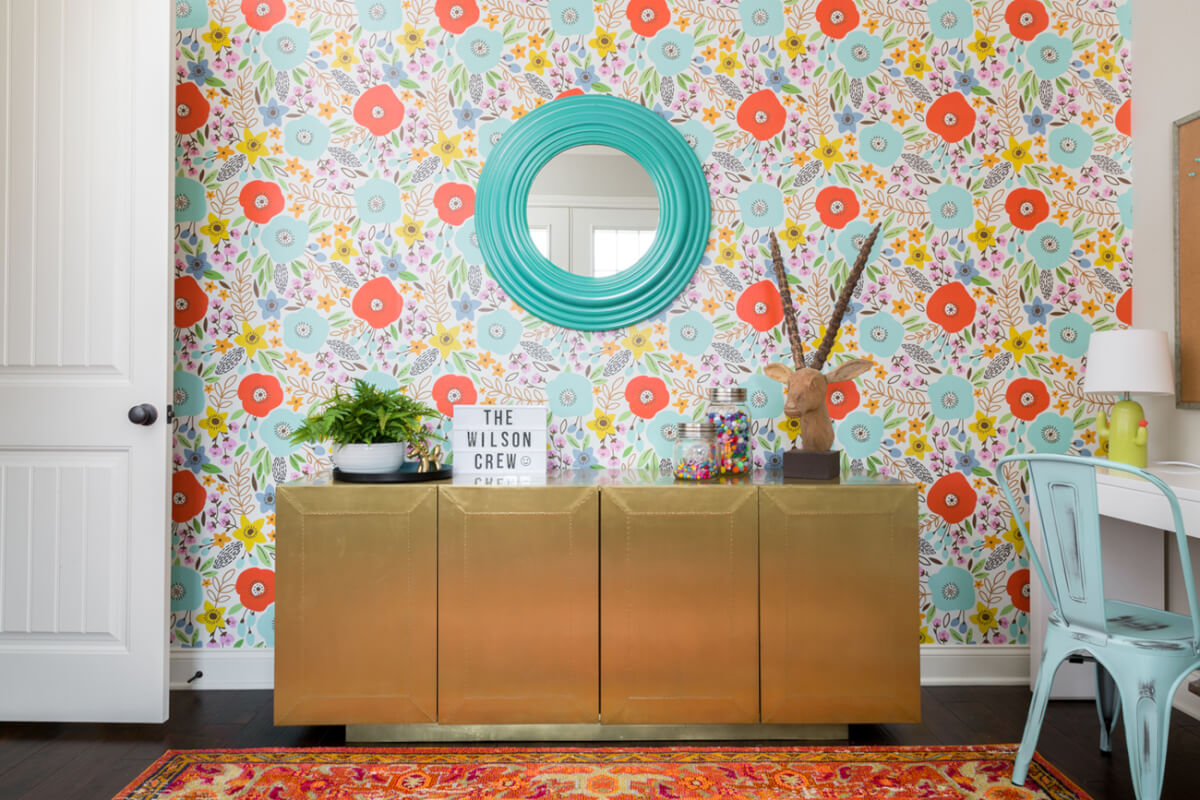 Life's Too Short for Beige Walls
By Lesley Myrick
Photography by Jeff Jones
With a fresh new year right around the corner, I'm guessing you've already thought about some personal resolutions for 2020. My goal is to make Macon feel like home. I'm originally from Canada and most recently lived in Waco, Texas. My husband's new position at Mercer University has brought our family – and my interior design business – to Macon, and we're slowly but surely finding our place in this remarkable city.
In addition to putting down roots in Macon, I will (once again) be trying to cut sugar from my diet and aim for eight hours of sleep every night. While surfing the New Year's wave and up-leveling yourself is always a solid idea, have you considered upgrading your home, too?
It sounds frivolous, but I promise a home makeover isn't just for aesthetic purposes. Living in a home that looks great, feels authentically like you and functions well is totally game-changing. I can't believe how much more focused I am at work now that I actually love my home office. And even though I'm not a foodie, I feel like a total badass cooking dinner since we updated our kitchen with a bold blue paint color and new appliances.
These might seem like little things, but the little things we experience in our homes every day add up. When those little things repeatedly rub us the wrong way, suddenly our days – and our lives – don't feel quite so awesome. 
I'm passionate about designing spaces that push past the status quo. We so often settle for safe options when decorating because we're afraid to make costly mistakes – or we lack the confidence to let our true selves shine at home. I'm committed to helping people bust out of boring because life is too short to waste it with beige walls.
I lost my brother in a motorcycle accident at age 26 – and he missed out on so much possibility ahead of him. My father worked his whole life so that he could enjoy retirement – and now he's in poor health and unable to do so. I've seen so many people, family members included, not get the time or opportunities they hoped for in life.
You may not get more time in the future to create a home you love. You might not be healthy enough to enjoy your home for as long as you'd like. Now is the time to let go of safe and boring! If you love teal, embrace it with an incredible teal sofa and curl up on it with your kids. If you love pattern and color, infuse your home with a unique mix that feels totally you.
Your home won't look like every other one on the block, and that's okay. In fact, I think it's better to rise up and be bravely you than to sink into a sea of sameness.
Living well means learning how to bust out of a boring home and embrace what you love right now, and 2020 is your year to be your most badass self.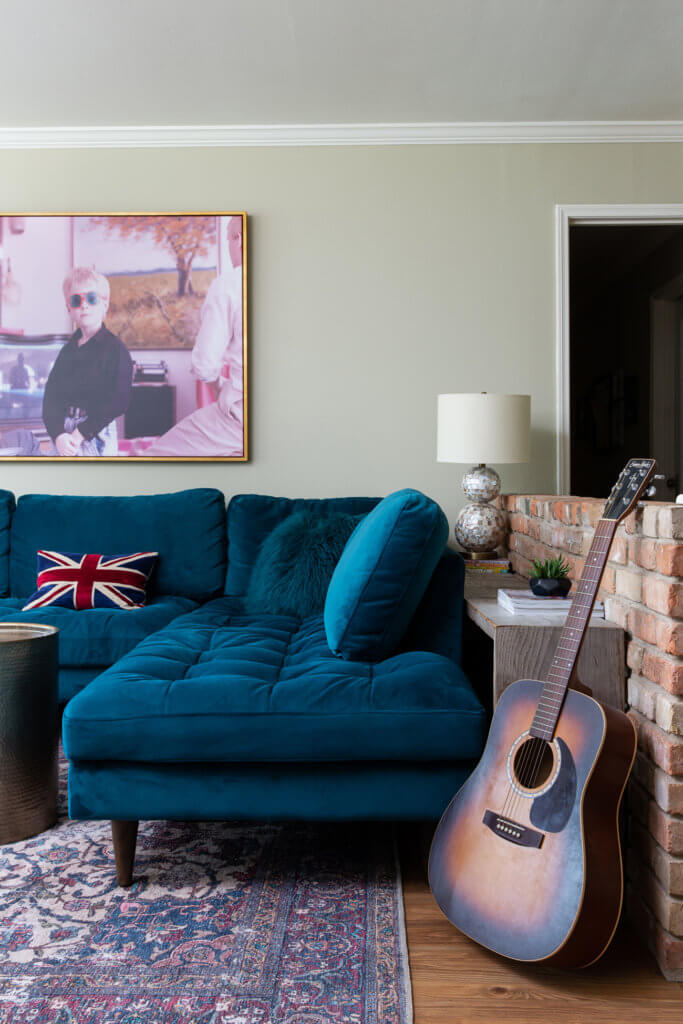 5 tips to bust out of a boring home
Invest in a vibrant, jewel-toned sofa. A neutral sofa is a safe starting point, but if you've been feeling the pull toward something more dynamic, trust your gut and go bold.
Splash out with awesome wallpaper. A hip, patterned wallpaper in a powder room or stairway is a delightfully unexpected opportunity to express your personality.
Let go of furniture and decor that's dragging you down. Letting go is even more important than adding, and it's time to let go of things in your home that no longer feel like you.
Spruce up your windows. Window treatments are often overlooked, but it's amazing what a great pair of curtains can do to dress up a room and pull it all together.
Embrace your heritage, your travels and your quirks. Nothing is more unique to you than telling the story of where you're from and how that has shaped who you are today.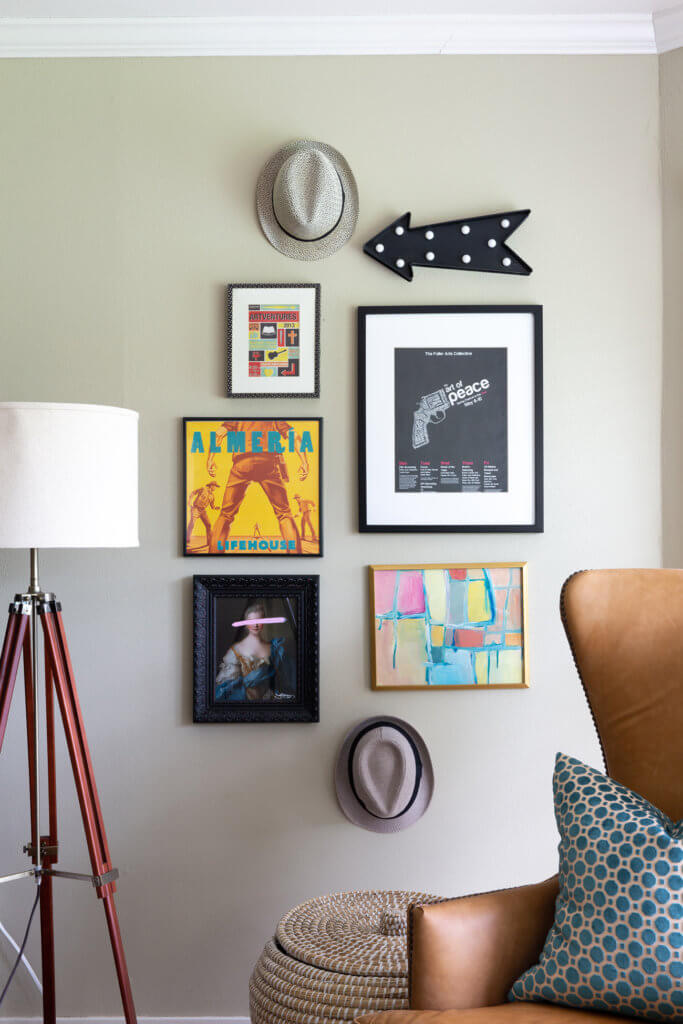 Lesley Myrick has been rearranging rooms for as long as she can remember. She grew up Canada and earned a diploma in interior design at Sheridan College in Oakville, Ontario. After stints in professional organization, showroom management and set design/styling, and a move from Los Angeles to Texas, she launched Lesley Myrick Art + Design full-time. Macon is now home.