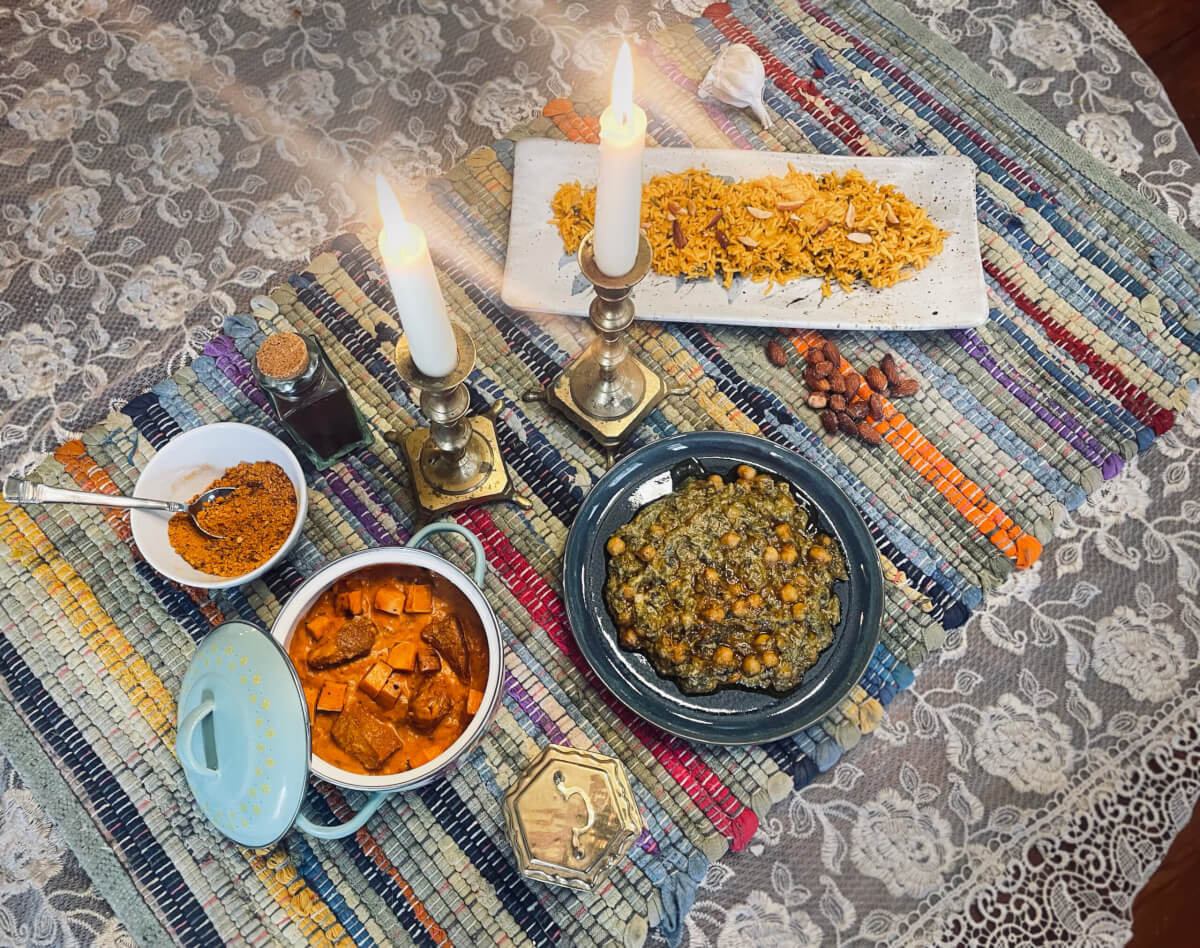 Ramadan: Where fasting, food, and faith intersect
By Clarence W. Thomas Jr. and Macon Magazine staff
Photography by Dsto Moore
For the world's nearly two billion Muslims, Ramadan – the month-long period of self-denial, prayer, good deeds, and self-reflection – serves as a means by which their will is tested and greater discipline is instilled.
It's also where fasting, food, and faith intersect to create a better practitioner of Islam, as their actions during this time inspire others to be better, too.
SACRIFICING TO GET CLOSER TO THE CREATOR
Islam, which means "peace" in Arabic and is practiced by Muslims – people that submit their will to do the will of God – is both widely known and yet largely misunderstood. Quiet as it's kept, the nearly two billion "believers," as they often refer to themselves, are not just located in the Arab world, but across the planet, including Asia, Europe, and North America.
Like other religions, there are various prominent Islamic organizations and branches. Though there are a great many nuances between beliefs, one sacred celebration that unites Muslims is Ramadan. According to the Islamic Networks Group, a peace-building organization based in San Jose, California, that works to foster a better understanding of Muslims, Ramadan is one of the holiest months of the year. During this period, Muslims commemorate the revelation of the Holy Quran and fast from food and drink during the sunlit hours, allowing them to draw closer to God as they cultivate self-control, gratitude, and compassion for the less fortunate.
"Fasting Ramadan is one of the five pillars of Islam," explained Laila Siyam, who was born in Egypt and serves as the president of Mercer University's Muslim Student Association. "Therefore, it is very important for Muslims to not only complete, but complete with the right intentions."
Ramadan takes place in the ninth month of the Islamic calendar, which is based on a 12-month lunar year of approximately 364 days. This year, Ramadan begins around March 23 and ends around April 20. Common practices include fasting from pre-dawn to sunset with the goal of gaining greater God-consciousness, or taqwa in Arabic, signifying a state of constant awareness of God.
"For me personally, refraining from food and water is a gateway to clarity. Fasting allows me to strengthen my faith in countless ways. It provides me with an inner peace, which makes sense considering Islam is a religion of peace," Siyam said.
Sacrifice and discipline are at the root of Muslims' efforts during Ramadan. After all, we are spirits housed in bodies made of the same substances as the Earth that must eat and drink for energy and survival, said Imam Adam Fofana, the leader of the Islamic Center of Middle Georgia in Centerville. Originally from Guinea, West Africa, and a resident of the United States since 2007, Fofana gave his interpretation of fasting: "We aren't human until God breathes into our bodies. The spirit in our body only gets life from God," Fofana said. "Ramadan allows the spirit to take over the body and subject it to the things that are more important than food and drink. Our spirit is way stronger than our bodies."
SUNDOWN AND THE FRUITS OF THE DAY'S LABOR
Sacrificing the worldly pleasures of the day during Ramadan is rewarded with permission to enjoy the fruits of that labor come nightfall. Breaking the fast is referred to as iftar, and it's a process. Usually, it's done with dates and water and, depending on the culture, other light foods such as soup, appetizers, and fruit.
One Macon couple that has come to know the power of food and breaking the fast during Ramadan is 41-year-old Rachid Chafyaay, a math teacher at Southwest High School, and his wife Jalila Krichi, a certified health coach. Both are from Morocco, a North African Islamic nation off the North Atlantic and just south of Spain and Portugal.
Chafyaay said that food is very important to Muslims' way of life. "Taking care of our bodies is a form of worship. To be the best for our families and community, we need to be healthy. We learn about our own religion through food," he said. "The relationship between food and religion is special to us."
"The Quran says fasting is prescribed. But during the month of Ramadan, our relationship with food is heightened significantly," Krichi added.
During Ramadan, the couple either prepares a special meal at home or participates in a community feast comprised of halal (meaning permissible by Islamic law) food at their mosque come sundown. On their table can be found dishes native to their land including harira, a traditional North African soup comprised of chickpeas, lentils, tomatoes, flour, onions, rice, non-pork land meat, and olive oil. A favorite accompanying beverage is water, tea, or green coffee.
The two are adamant about eating right and work hard to practice breaking the fast with holistic and life-giving food. Krichi said she feels that while we are in the land of plenty, we are starved for quality food. She has made it her mission to educate people during and beyond Ramadan. "This period makes you more conscious to the fact that it's about quality and not quantity. Being intentional about what you're eating and why you're eating it is important," she said.
19-year-old Middle Georgia State University student Ruqiyyah Muhammad echoed the sentiments of Chafyaay and Krichi; breaking fast during Ramadan furthers her faith through the food she chooses to consume. A plethora of good sustenance can be found on the tables of Muslims after fasting. Staples like bean soup made from the power-packed navy bean, whole wheat bread, salad, fruit, and whiting fish are standard fare.
After disciplining herself to forgo meals and even water during the daylight hours, Ruqiyyah said Ramadan takes on greater meaning when breaking the fast. "Ramadan pushes healthy foods. It helps you have a better diet. This time shows that you should eat well during other times," she stated.
GREATER THAN THE FAST AND THE FOOD
During Ramadan, Muslims also connect with existing friends and find new ones while breaking bread after fasting.
Besides the variety of food from various Muslim communities, iftar brings with it a chance to spend time getting to know fellow Muslims over a bite to eat. It's a shared experience and brings together Muslims from around the globe, typically during the Lailat al Qadar, or "Night of Power," which is the most blessed night of Ramadan. A group from the Middle East share falafel, humus, or dolmas. Muslims from India might bring the heat through a masala-based meal. Sadi, a popular rice and water dish from Fofana's native country, might even show up.
This aspect of breaking the fast is one of Fofana's favorites and fortifies Muslims, he said. "Iftar allows Muslims to connect with each other and invited guests that are not Muslims. It allows us to see the diversity that exist in our faith and throughout the Earth," he shared. "It's very beautiful to see that."
"A big aspect of our faith as Muslims is our community," Siyam said. "Coming together after a day of fasting to eat a wonderful meal and praying together as a community provides a sense of unity and allows us to come together in a very special way."
Ruqiyyah said she thinks it's especially beneficial to young people. "It's so important as a time for self-reflection, growing, eating better, and spending a special time with family and friends," she said.
"The relationship between food, family, and friends during Ramadan is so special," Chafyaay added.
"Fasting and breaking the fast is a communal event," Jalila chimed in. "Food is what we use to connect."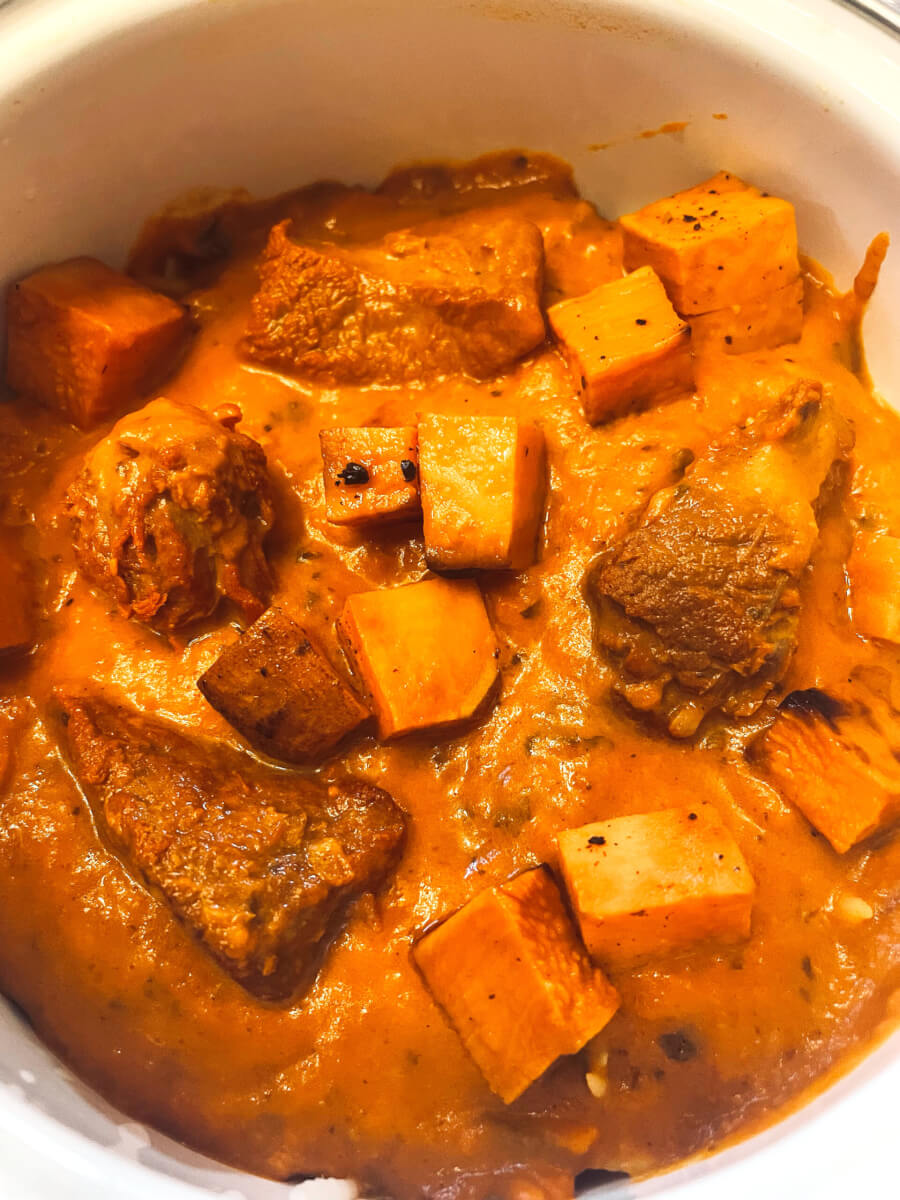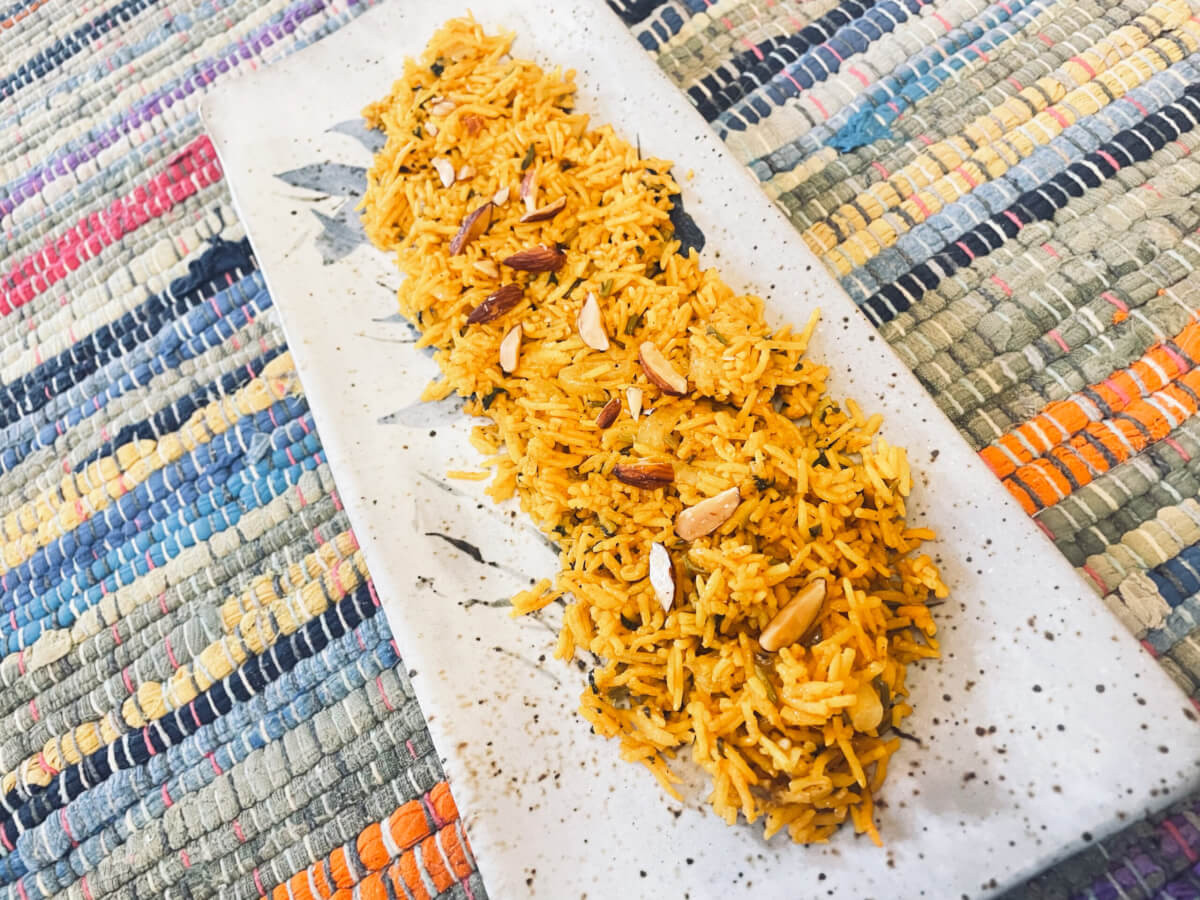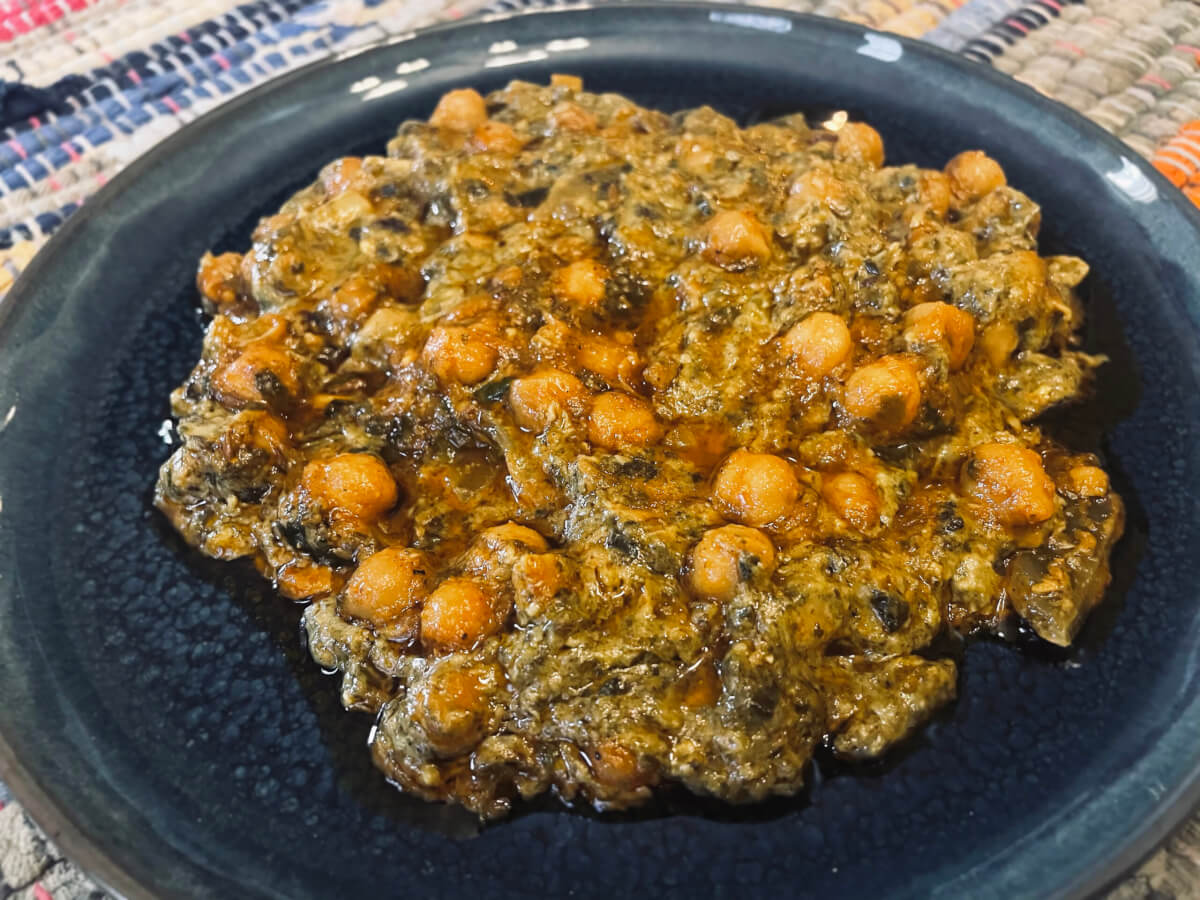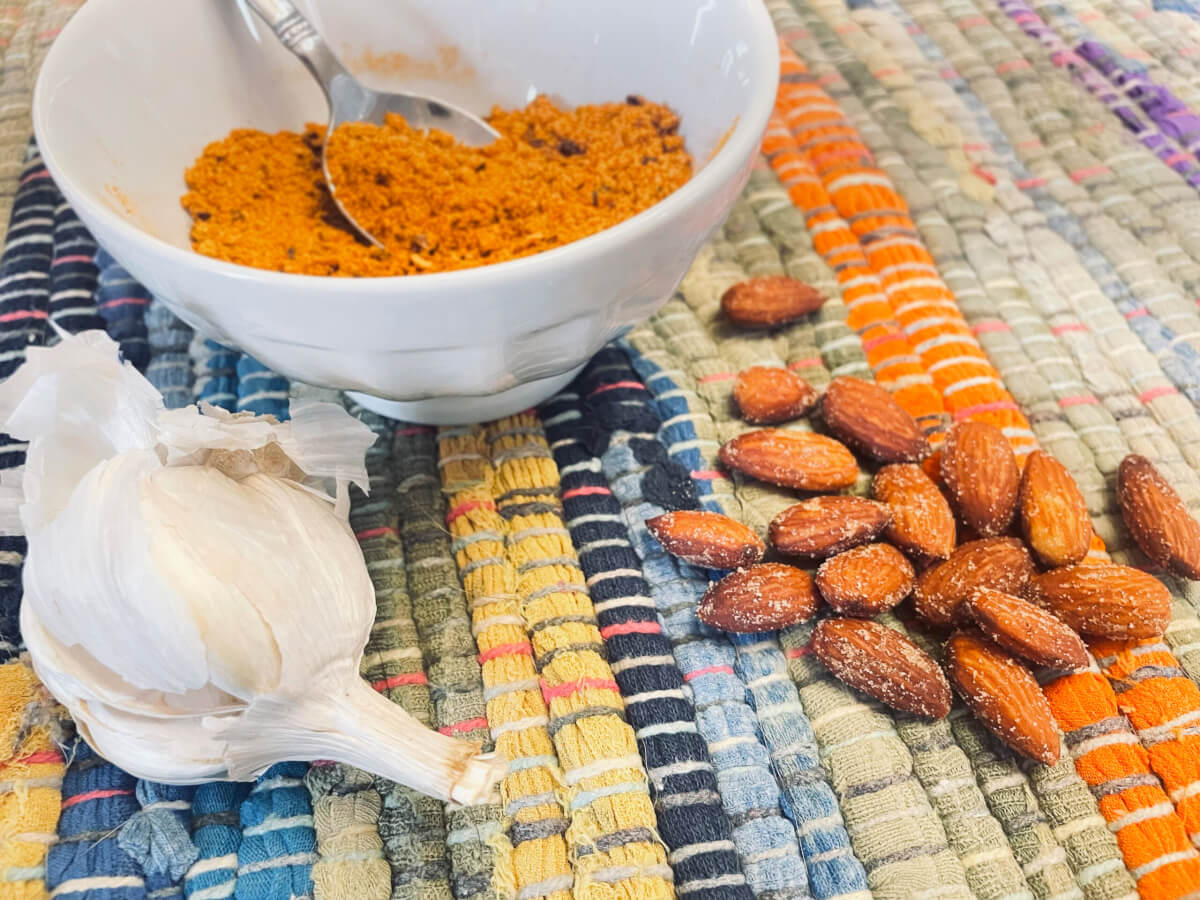 Ras el Hanout Spice Mix
Ras el hanout means "head of the shop" in Arabic and indicates a choice blend of spices. Popular in North African cuisine, you can use it in all kinds of dishes to bring out an earthy flavor. Mix it in rice or couscous, make it into a curry, or use it as a meat rub. No ras el hanout is exactly the same, but here's our take on the blend.
1 teaspoon cumin
1 teaspoon ground nutmeg
1 teaspoon ground ginger
1 teaspoon ground coriander seed
1¼ teaspoon turmeric
¾ teaspoon cinnamon
¾ teaspoon fresh ground black pepper
½ teaspoon cayenne pepper
¾ teaspoon allspice
¼ teaspoon ground cloves
Note: Traditional preparation does not include salt or sugar, but many add it to taste. Perhaps add 1 teaspoon salt or ¾ teaspoon sugar if preferred.