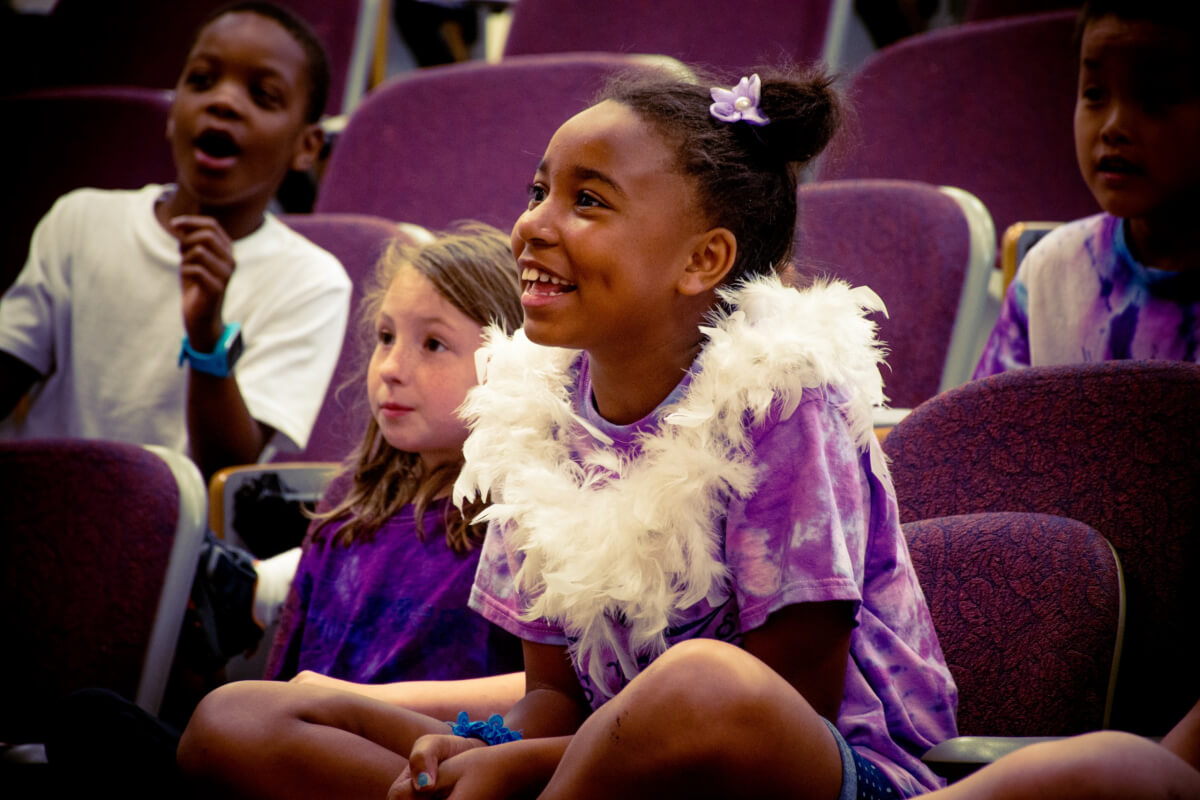 Summer Camp Guide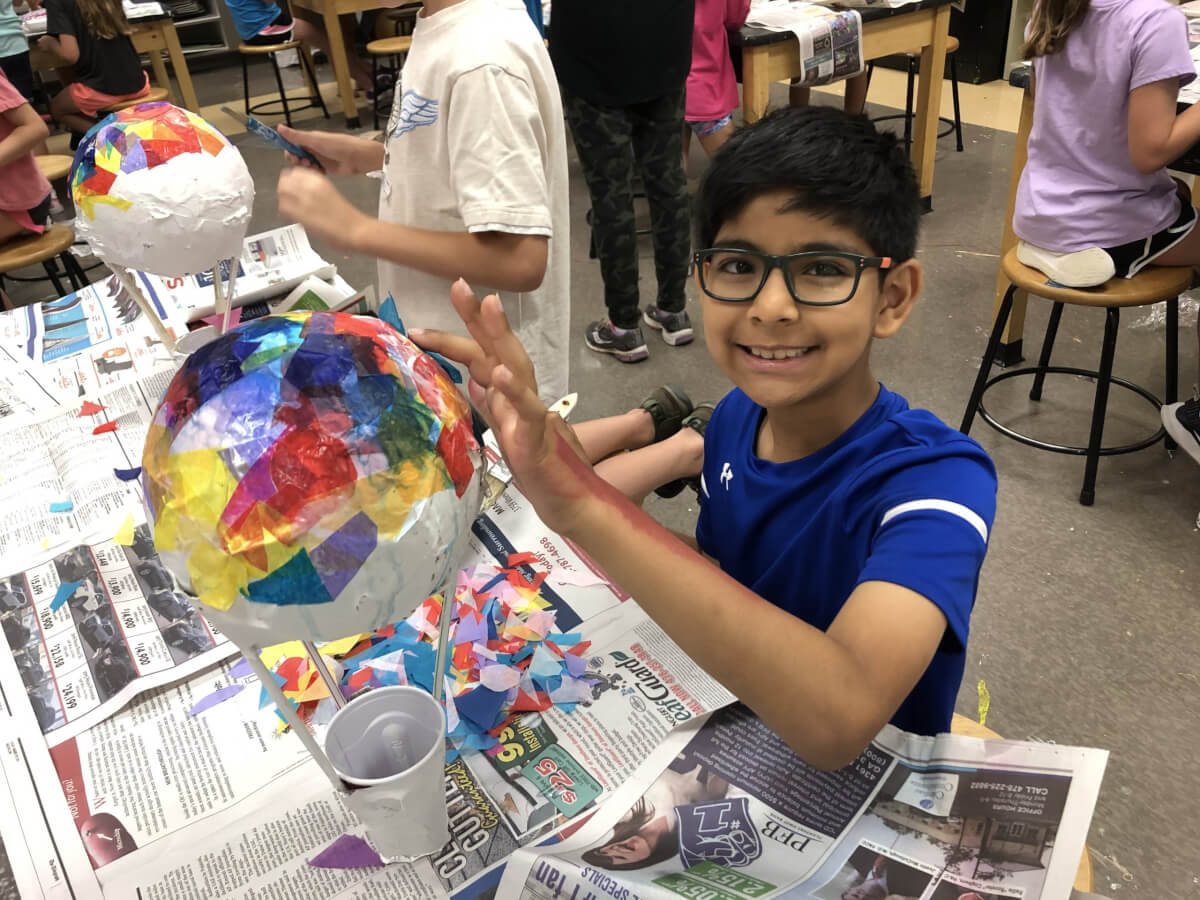 Box City Summer Camp
This program will introduce campers to urban design and historic preservation through interactive activities. This summer, Box City Camp will host ten rising 4th-6th graders the week of July 18-22 for day camp at Theatre Macon Education Annex. The Box City curriculum focuses on teaching the principles behind community planning and urban design. Historic Macon's Box City Camp will build off those principles and give campers the opportunity to plan and build their own city out of recycled boxes and other materials. As a group, the campers will decide the "who, what, when, and where" of their city and will work together to construct it. Each day during the week the campers will have an additional activity that will teach information about urban planning and the built environment. Special guests will stop by and talk to the campers about the concepts they are being taught at camp. Exploratory walks will be taken around downtown so that campers can see first-hand different building styles and uses. For more information and registration, visit https://www.historicmacon.org.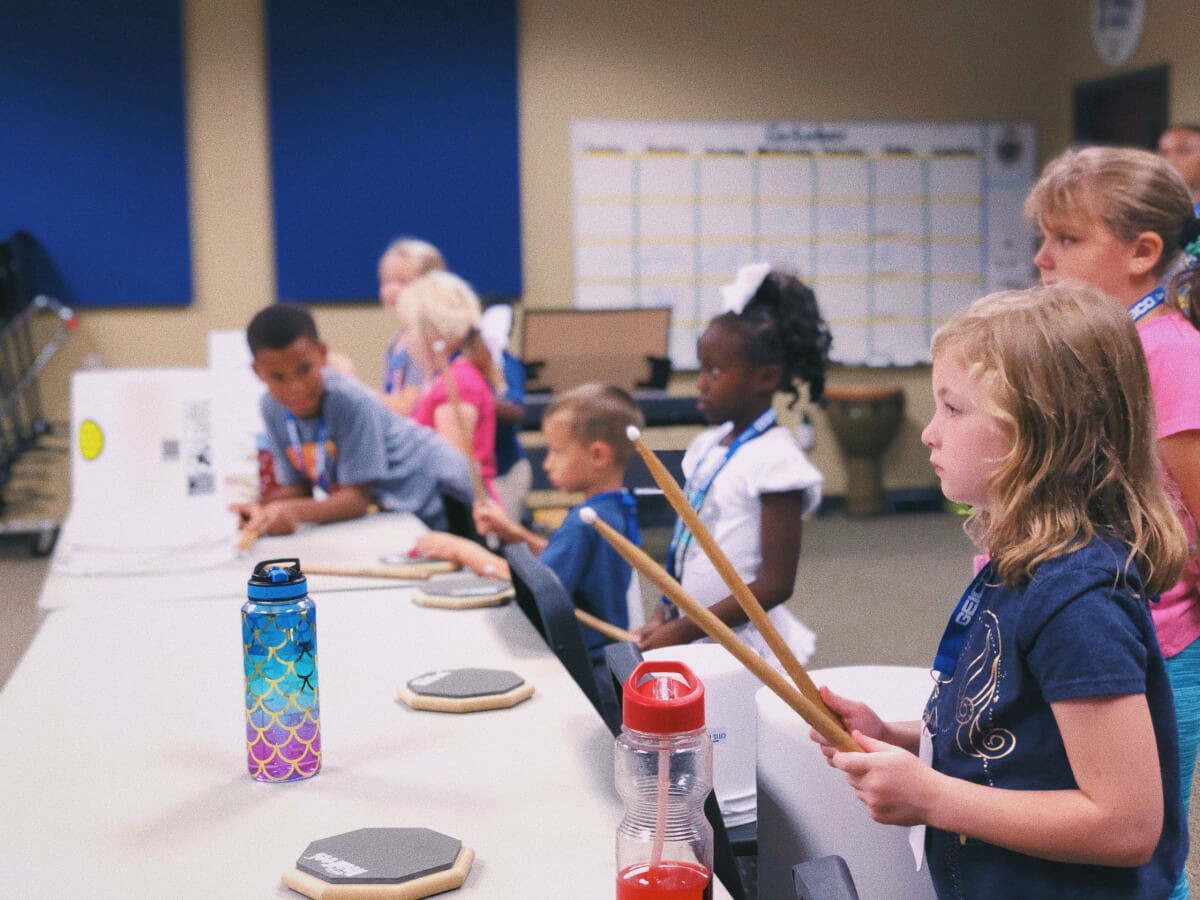 Camp DREAM
Hosted by the Otis Redding Foundation, this camp will take place at Mount de Sales Academy from July 6-9. Campers ages 5-11 will experience instruction in guitar, songwriting, singing, theater, dance and more, with all subjects centered around a common theme, which will serve as the inspiration for the campers to create art, a song and a skit, all of which will be performed at the finale. To register, visit https://otisreddingfoundation.org/camp-dream/.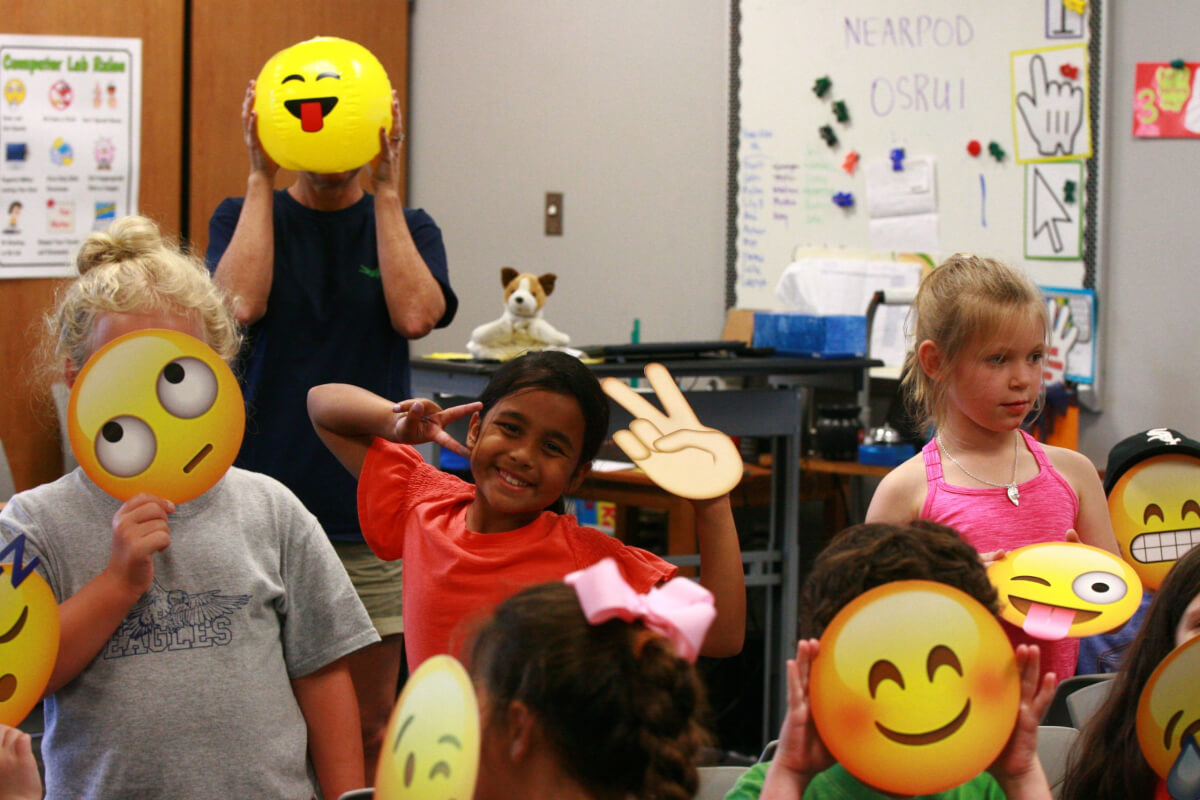 Camp Eagle at Stratford Academy
Located on the campus of Stratford Academy, camps run June 1-July 29 and include offerings for ages 3 to 12th grade. There are academic, sports, fine arts and enrichment summer day camps, which are open to the community. Just some of the camp offerings include: football, sewing, journalism, dinosaurs, soccer, space, tennis, cheerleading, girl power, slimetology, basketball and the ocean. Many camps fill quickly, so early registration is encouraged. Explore all the camp offerings and register at www.stratford.org/campeagle.
Central Georgia Council Scouts
Webelos Resident camps are June 13-19. First two full days are Webelos (rising fourth and fifth graders) and leaders, and the final three days are Cub Scout Family Camp: boy and girl Cub Scouts (rising first-fifth graders) and any/all family members. For more information or to register, visit centralgeorgiacouncil.org.
The Creative Alternative
Offering a variety of fine arts instruction for critical thinkers ages 4 and older. Featuring certified artists/instructors on staff with weekly classes/school break/summer camps available for homeschoolers, elementary, middle school and high school students in a variety of media with instructional times and tuition fees to fit your schedule and budget. Available for private lessons/group critiques and art events, for older teens and adults for visual art, portfolio design and music. For more information, call 478-474-8457 and leave a message for Brooks Dantzler.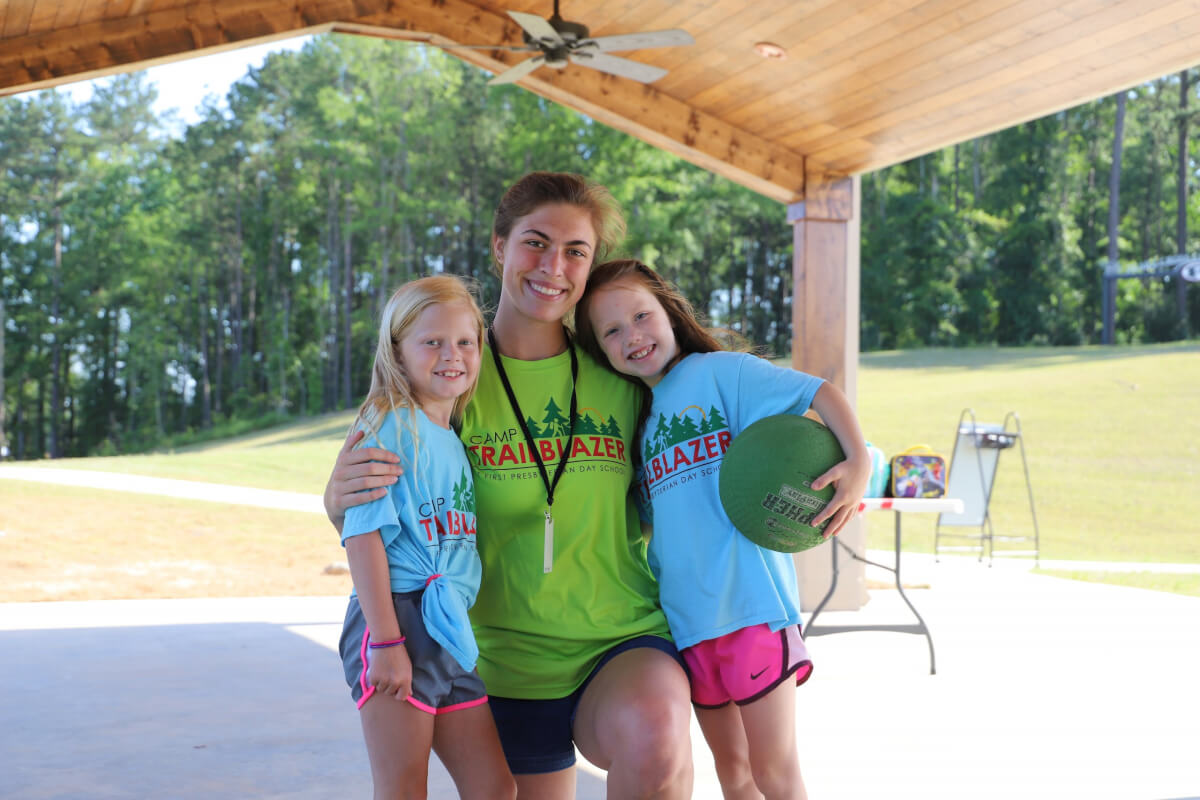 FPD Center for Discovery & Camp Trailblazer
First Prsbyterian Day School is excited to welcome back summer campers through FPD's Center for Discovery! Students can choose from a variety of half-day camp options as well as the kid-favorite, full-day Camp Trailblazer. Half-day camps include opportunities in basketball, tennis, soccer, robotics, art, theater and more for preschool through middle school. At Camp Trailblazer, students in first through sixth grade can spend the day enjoying a variety of indoor and outdoor activities that include art, athletics and S.T.E.M. projects. Registration for all camp options can be found at www.fpdmacon.org/centerfordiscovery.
Junior Knights Camp
Jr. Knights Camp will offer campers opportunities to engage in STEAM experiences in a safe and fun atmosphere on the Macon and Cochran campuses of Middle Georgia State University. The theme is "Finding Your Neighbor," and campers will participate in activities that address these questions: Who is your neighbor? How do we find our neighbor? How should we treat our neighbor? Why do we need to know our neighbor? Camp is suitable for rising Pre-K to 8-year-olds and happens July 12-15. To register, contact nancy.greene@mga.edu.
Macon-Bibb County Recreation Department
The Macon-Bibb County Recreation Department will hold its summer camp from May 31-July 9 with activities to benefit your child's physical, social and cognitive development. Precautions will be taken to ensure the safety of campers and staff. Camps are suitable for ages 5-15, last from 7:30 a.m.-6 p.m. Monday-Fridays and include meals. Register at maconbibb.us/recreation (recreation online portal).
Macon Clay
Summer Camp Program Ages 6 and up
Weekly summer camp program for ages 6 and older happen June 7-July 30 from 9 a.m.-noon. Unique and different themes each week including hand-building large scale sculpture from life and imagination. To register, visit maconclay.com.
Macon Clay Summer Camps
A weekly summer camp program for ages 5 and up. For three weeks in the summer (June 13-17, 20-24 and July 18-22) from 1 – 4 p.m., campers can take home one-of-a-kind sculptures they've made throughout the week under the guidance of Macon Clay's new resident instructor, Brianne H. Each week has a different theme for creativity exploration! For contact and registration information, call Brianne at (478) 954-7241 or email bhallceramics@gmail.com.
Macon Little Theatre
Macon Little Theatre and The Academy of the Performing Arts announce Summer Kids Camp 2021! Week 1 is June 7-11 with separate times for three different age groups: 9-11 a.m. for ages 5-7; 11:30 a.m.- 1:30 p.m. for ages 8-10; and 2-4 p.m. for ages 11 and older. Students selected for roles in the camp production will continue on for week 2, June 14-18 and appear in our three-show presentation of "The Wizard of Oz." This year, special safety precautions including singing only outdoors, masks at all times, limited class size and safe spacing while at camp will be employed to keep students, counsellors and staff at the highest level of safety. To learn more or to register, visit www.maconlittletheatre.org.
Mercer University
Visit camps.mercer.edu for the latest on Mercer University's summer camps, as plans are evolving due to COVID-19.
Middle Georgia Regional Library
Middle Georgia Regional Library's "Tails and Tales" Summer Reading Program happens June 1-July 24. The goal is to provide literacy enrichment to the community, to provide materials and services to assist students not only with the summer slide, but also offer a stimulating alternative for the many families who have fallen behind with reading level materials and family programs. Special guests Barry Stewart Mann's "Kangaroo Tales" and Pete the Cat. Additional programs and events will vary at all MGRL locations, so contact your local library for more information, or follow us on Facebook, Instagram and Twitter @MGRLibraries.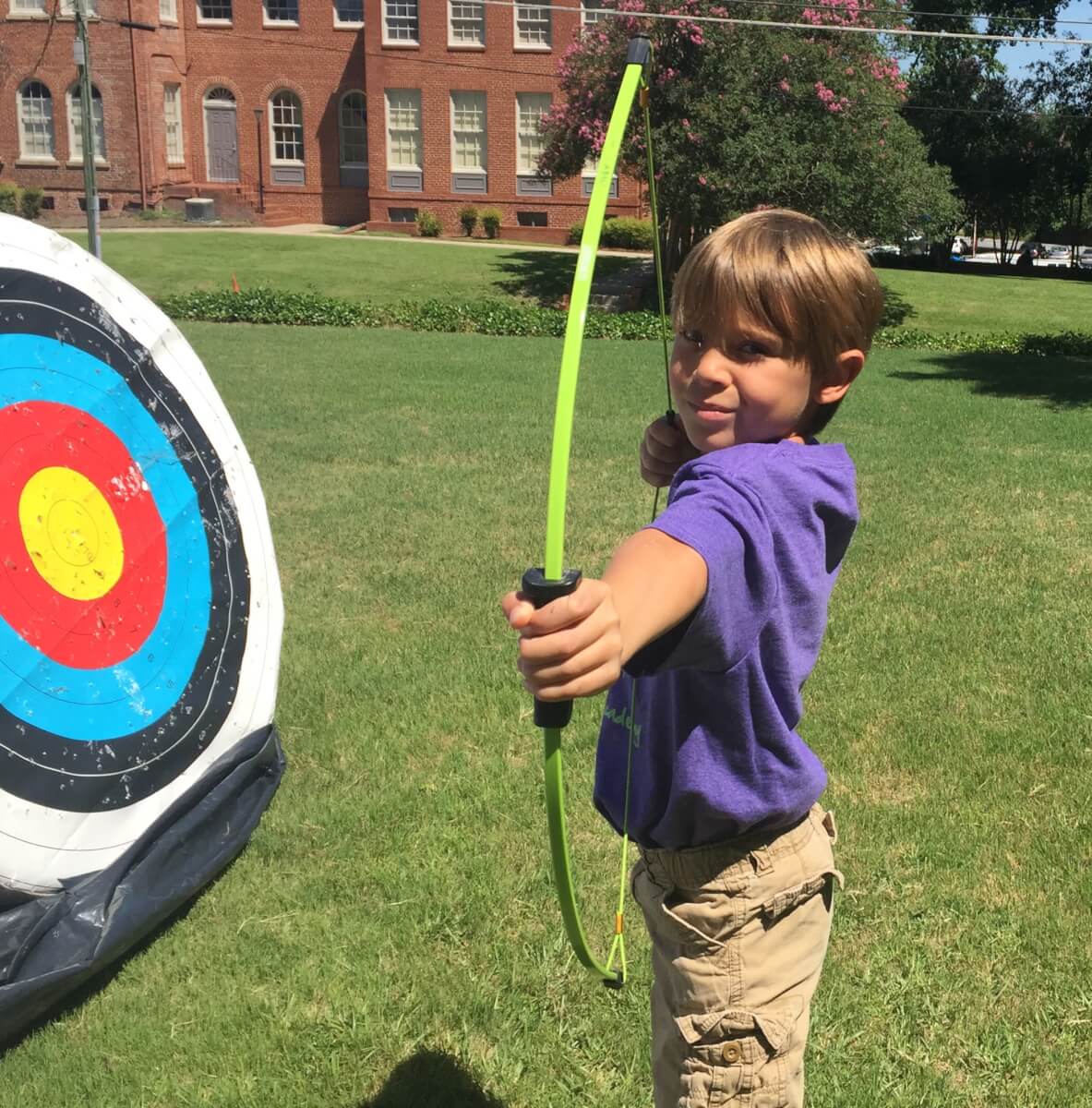 Mount de Sales Academy's Camp Cavalier
Mount de Sales Academy's Camp Cavalier has something for everyone! Sports camps focus on skills development and competition and include basketball, wrestling, volleyball, baseball, cheer, football, soccer, softball and ultimate sports. Splash full-day educational camp has 30+ courses in science, math, technology, dance, art and more taught by MDS faculty. Optional meal plan, before- and after-care available. In the Video Game Design Camp, gamers can explore their passion by learning how to design their own video games. Register at mtdesales.link/camps.
Naturally Nurtured Nature Camp
Naturally Nurtured Nature Camp is a summer day camp for ages 4-14 that specializes in environmental and adventure education. Happening the weeks of June 7, June 14, June 21, June 28, July 12, July 19 and July 26, Children will find success and joy while building strengths and nurturing relationships that will last a lifetime. Get up close and personal with nature. Slow down and explore the forest – one bird's nest, bug, creek and trail at a time. Camp includes activities such as tree climbing/rappelling, zip lining, hikes/nature exploration, survival skills, creek play and water slides. To register, visit naturallynurturednature.com.
OMC 2.1
This isthe Otis Redding Foundation's second virtual camp and 14th annual Otis Music Camp. Macon's premier virtual music and arts education camp will take place June 7-18 via BlueJeans by Verizon video conferencing service. For 10 days, OMC 2.1 presents the fundamentals of songwriting, music education and techniques to 40 young people ages 12-18. Students will write and record their own music using Soundtrap by Spotify's online cross-platform digital audio platform. To register, visit https://otisreddingfoundation.org/camp.
Real IMPACT Center's Girl Power STEM Camp
"Drone Flying Week," happening July 12-16 and appropriate for third-eighth graders, will introduce drone technology and build an interest in STE(A)M. The curriculum includes learning the basics of droning, standard flying and flying challenges while encouraging teamwork, curiosity, critical thinking, courage and creativity for girls. "STEMFashion Week," happening July 19-23 and appropriate for third-eighth graders, reveals the beauty of science while exposing girls to various self-care techniques. The curriculum includes a Perfume Making Lab, Lip Popping Bar, Lit TuTu's and 3D Modeling. STEMFashion week is designed to help girls build confidence mentally, physically and emotionally to pursue an education or a career in STE(A)M or just discover life skills that will enhance any education or career choice. Register at realimpactcenter.org or call 478-714-6039.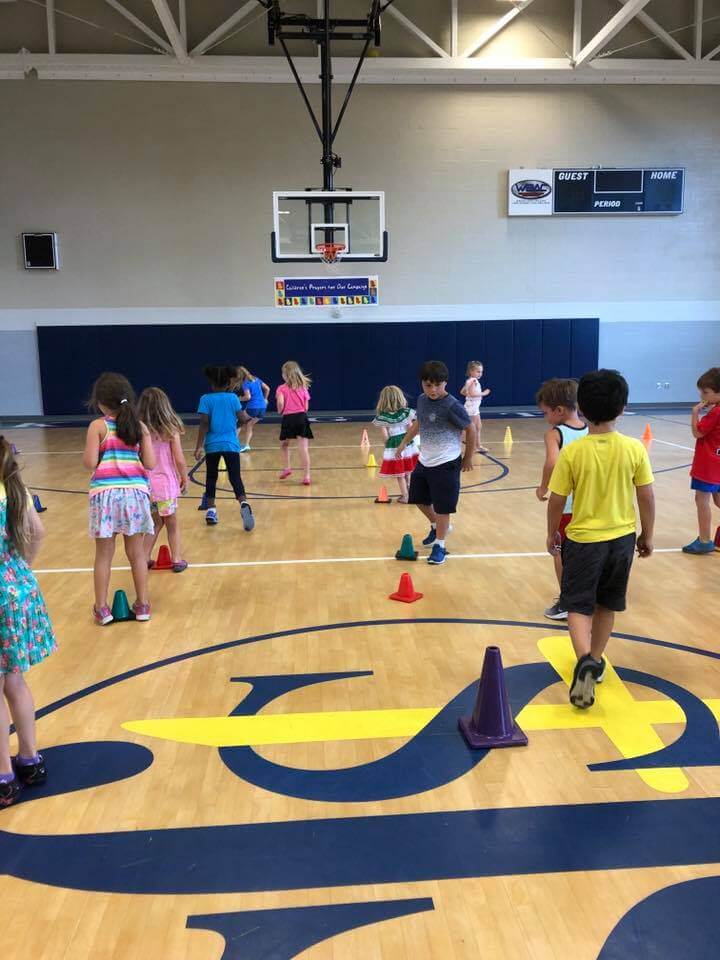 Summer Knights Camp
Summer Knights Camp at St. Joseph's Catholic School is open to current students and the local community. This year's theme is "Exploring the World Around Us!" This camp day will be packed with STEM, art, faith, computers, music and many other opportunities for play and to develop teamwork skills. The camp begins the week of June 7 and runs for six weeks. Each week offers unique opportunities to learn and explore different topics. Many flexible sign-ups and pricing options are available. Please see our school website www.sjsmacon.org for more information and registration.
Wesleyan College Fine Arts and Kids Camps
"Fine Arts Day Camp" for high school girls happens in-person, on campus, socially distanced, with masks from May 31-June 4 and includes all supplies and lunch. To register, contact Dr. Chenny Gan at 478-757-5147. "Kid's College" is for girls and boys ages 5-12. The four, one-week camps happen June 7-July 2. The theme is "Get a Move On." Week 1: Car Wars. Week 2: Flight School. Week 3: Boat Battles. Week 4: Monster Muscles. To register, contact Dr. Virginia Wilcox at 478-757-5279.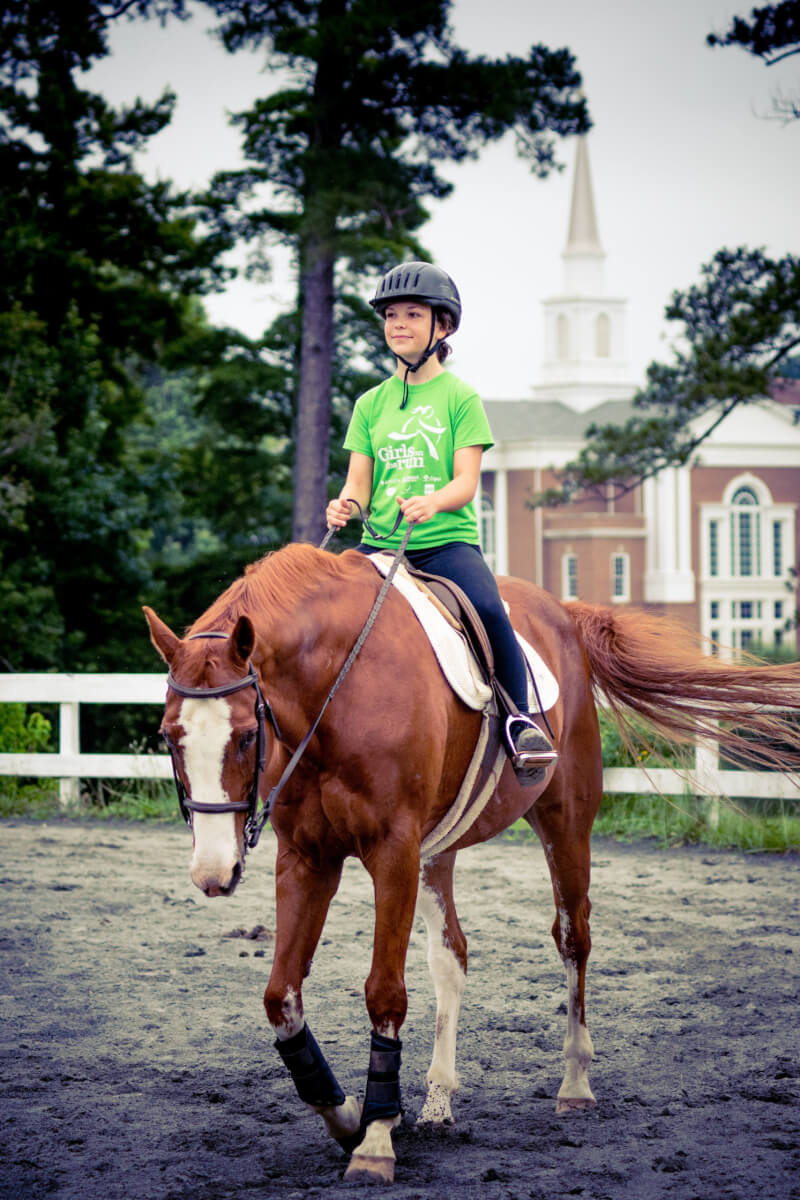 Wesleyan College Equestrian Camps
"Fun with Horses" is for girls and boys ages 5-8 who have no equine experience. Session 1 happens June 7-11 and Session 2 is July 5-9. Provides children hands-on instruction including safety, grooming, feeding and tack. Private riding lessons included. "Beginner Camp" is for girls and boys ages 8 and older with little or no riding experience. Session 3 is June 14-18 and Session 4 is July 12-16. Riders participate in private lessons, practical horse activities and crafts, learn about breeds, markings and anatomy. "Advanced Camp" for girls and boys ages 10 and older is for students who can walk, trot and canter independently. Session 5 is June 21-25 and Session 6 is Aug. 2-6. Riders participate in small group lessons to improve riding skills and technique and team building skills including leadership, confidence, and a fun and save environment. To register your child, contact Catherine Baker at 478-757-5111.