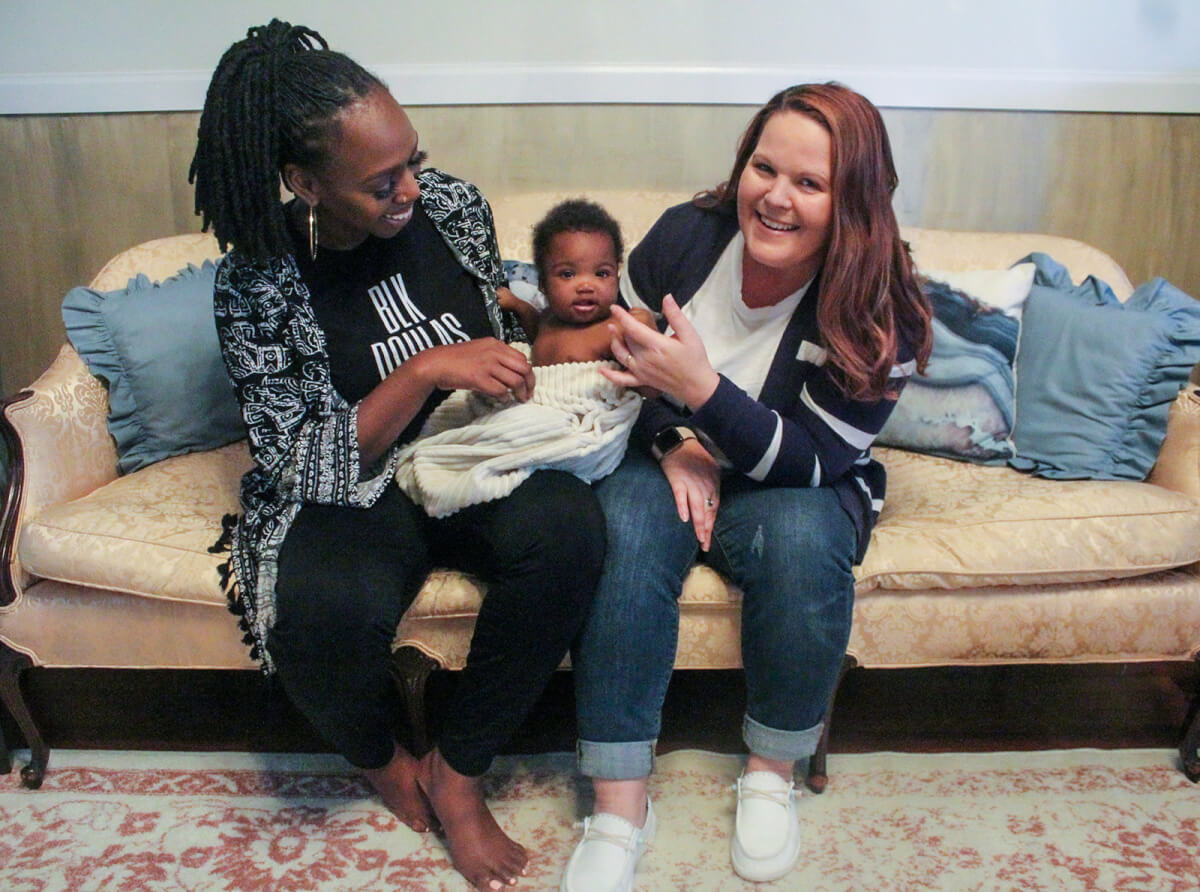 The fourth trimester
By Julia Rubens
Photography by Mariah Gandy
Backed by data, more and more medical practitioners and independent services are lining up to provide holistic support for birthing and postpartum parents. "We have to realize this is a process and it continues on," said Dr. Raymond E. Betcher, chair for the Department of Obstetrics and Gynecology at Atrium Health-Navicent/Mercer University, discussing the shift in practice from seeing birth as the finish line of pregnancy. "The order of birth doesn't go baby, placenta, owner's manual."
This crucial period is referred to as what Betcher calls "the fourth trimester," encompassing the birth and postpartum period, a time increasingly focused on healing and wellness. According to the CDC, about 60% of pregnancy-related deaths are preventable, and 33% happen one week to one year after delivery. Georgia itself has high infant and maternal mortality rates compared to the rest of the United States: in 2020, the CDC documented 6.28 infant deaths per 1,000 live births; and from 2014 – 2017, the Georgia Department of Public Health reported 68.9 pregnancy-associated deaths and 25.1 pregnancy-related deaths per 100,000 live births, with Black women dying at two times the rate of white women. For context, in the United States in 2020, the CDC reported an average infant mortality rate of 5.4 deaths per 1,000 live births and an average maternal mortality rate of 23.8 deaths per 100,000 live births. Citing these maternal mortality statistics, Georgia expanded Medicaid coverage in 2021 during the postpartum period from 60 days to six months.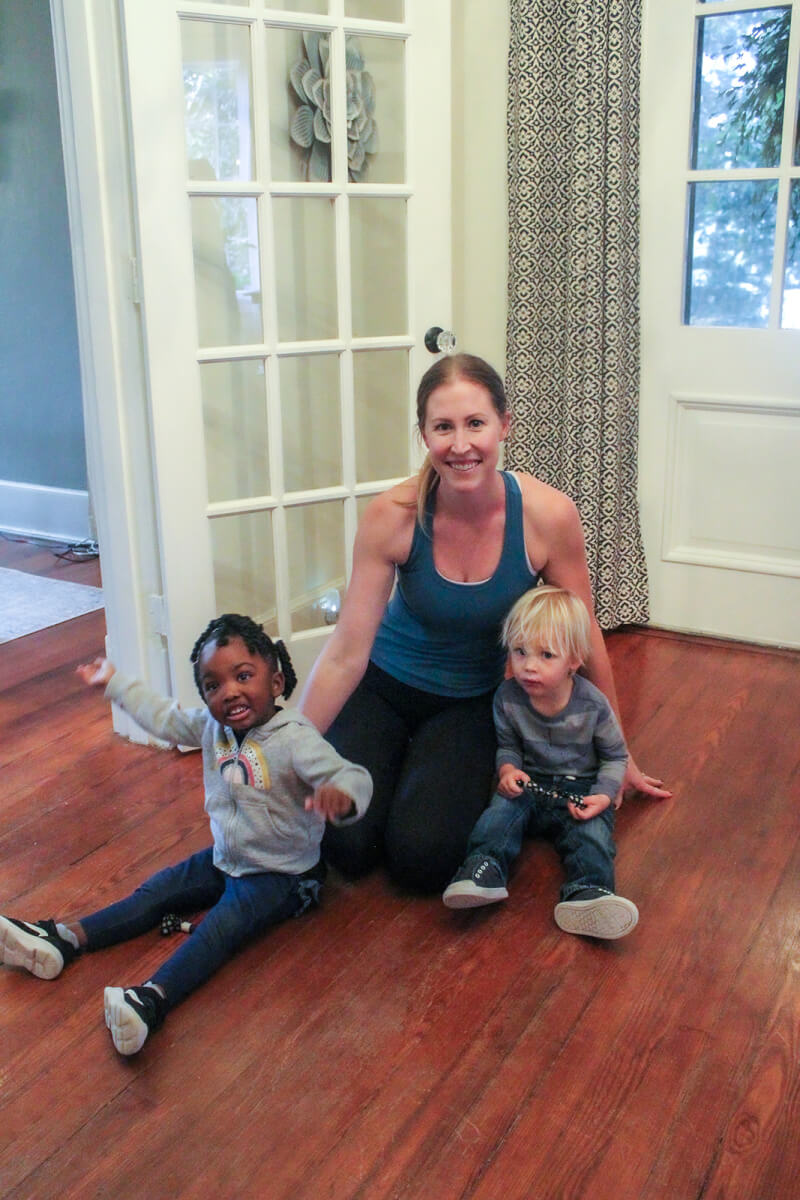 MAJOR INSTITUTIONS
The process of postpartum healing and support starts even before birth. At Navicent, Betcher encourages proactivity with education, like courses in infant safety, childbirth, and breastfeeding, that make the transition stage easier.
Erin Raine, a certified personal trainer in Warner Robins who specializes in pregnant and postpartum corrective exercise, suggested early intervention for an easier time after baby arrives. "Every single pregnant person — it doesn't matter if you have known issues or not — should try to get an evaluation with a pelvic floor therapist while they are pregnant, and then again six to eight weeks postpartum. Seeing someone during pregnancy is huge because they can show you what your muscle might look like."
Even with preparation, the intensity of labor and delivery present unexpected challenges. Traumatic experiences during birth, either physiological or emotional, can carry over into struggles during the postpartum period.
There are options for birthing parents and their support partners to try to make this time easier. "A lot of people talk about labor and delivery. We call it a family birth center," Betcher said on Atrium Health-Navicent's family-centered approach. "We're looking at this as a unit. Mom and baby, not mom or baby." Innovative services that come with that label include skin-to-skin contact for bonding after birth and accommodations for waterbirths. Central Georgia also has ObGyne Birth Center for Natural Deliveries in Forsyth, which opened in 2019 as a spa-like alternative to hospital care that is one of only three physician-led birthing centers in Georgia.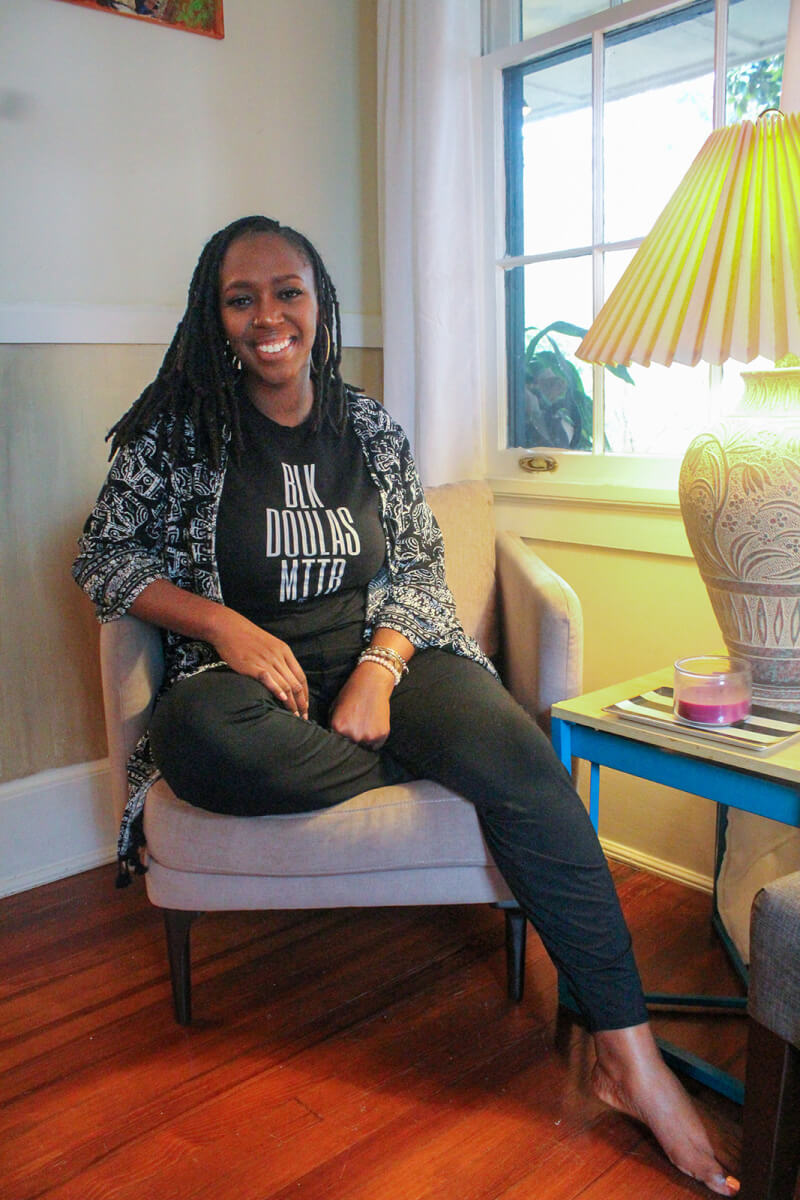 SUPPORT PROFESSIONALS
To assist with birth and beyond, many soon-to-be parents are opting for a birth support professional called a doula. Keyona McCarthy, a labor and postpartum doula, noted that the origin of the word comes from Greek for servant. "I assist or serve women with their emotional, mental, spiritual health throughout their birthing journey. Birthing people need the utmost support. They need to be heard. They need someone to advocate for them," McCarthy explained.
The doula can be there during either birth or in the transition to new parenthood, sometimes both, as a source of knowledge and an active caretaker. Erin Swart, a certified doula through the Best Agency, explained her process this way: "People hire me during their pregnancy, and I help them form a birth plan, answer questions they may have, and provide communication throughout their pregnancy that leads to continuous support throughout their birth." Swart said that she stays until "mom is feeling comfortable and everyone is settling in," and then provides several check-ins in the days and weeks that follow.
McCarthy said she believes one of the most important reasons to have a doula is to have an advocate during a vulnerable time. "I try to make sure I know Georgia's legal policies on birthing rights. A lot of people are told what to do, and they don't know that they don't have to do them," she said. McCarthy had a traumatic experience when her daughter was born, which provided the inspiration for her to become a doula. "I didn't feel like the experience was mine. I want each parent to know that the experience is theirs."
After birth, parents who hire a doula for postpartum support can expect a range of services. A doula will come to the client's home and might fold laundry and watch the baby while a new parent takes a much-needed shower, or they might help the new parent with how to make bottles. "They get so overwhelmed, and they discount the lack of sleep. In the first week, when you are getting no sleep at all, everything seems so much bigger," Swart noted. Swart recommended that all adults in a postpartum household need to check in with one another regularly and ensure that everyone is fed, showered, and rested to function best as a team.
An important part of understanding postpartum care is addressing permanent changes to the body. "Pregnancy is temporary; postpartum is forever. You need to go slow to rebuild," Raine advised. "When you're pregnant, there's no stopping the separation of your abs." Her program emphasizes maintaining and supporting one's core and pelvic floor. She can begin work with a client as early as two weeks postpartum with their doctor's permission, beginning with mobility and breath work.
Raine cautioned against being too image-focused when charting postpartum progress. "I don't want to promote that unhealthy vision you see on Instagram… success for me, for a client, is not how they look or how any aesthetics have changed, but when a client tells me they feel so much stronger and in less pain."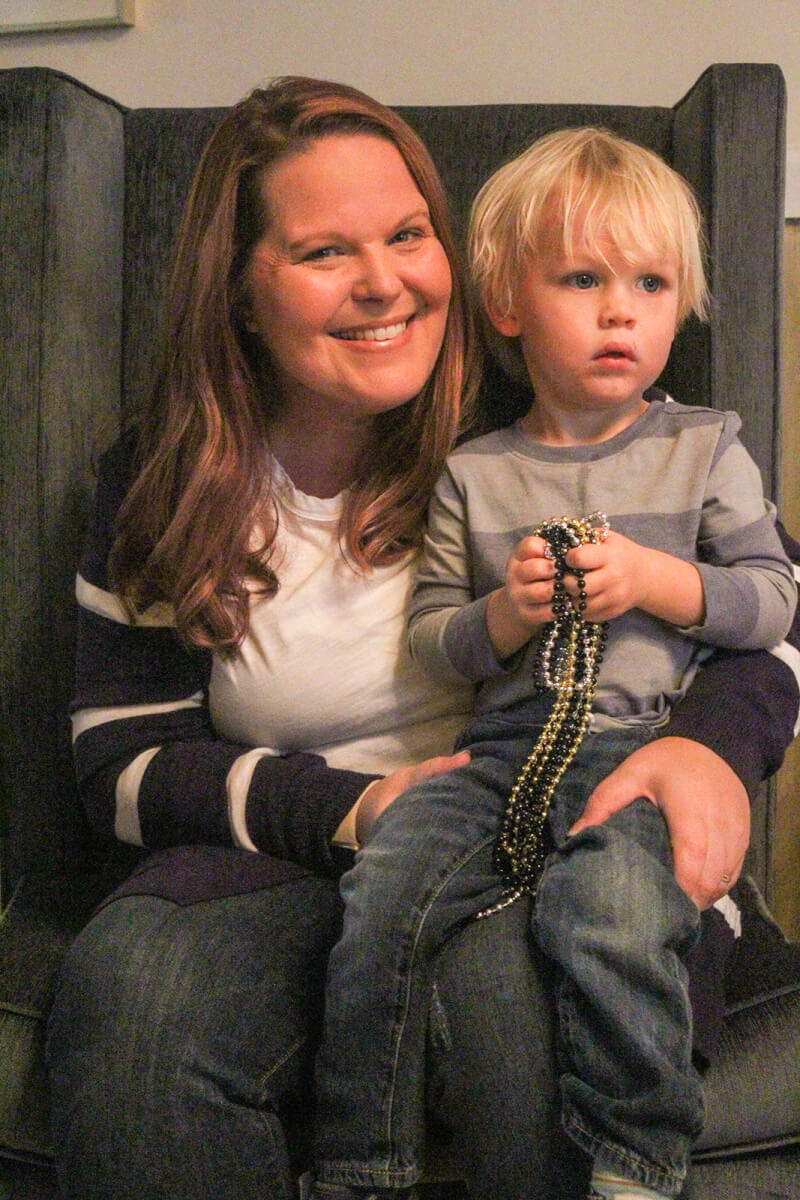 HOLISTIC HEALTH
Betcher said one of the most innovative aspects of Navicent's care takes place at the Wellness Center, where nutritional counseling and massage services are offered alongside a postpartum exercise program.
Promoting positive mental health and addressing potential postpartum depression is a critical factor in all of these services. "We're looking at mental health before they even conceive," Betcher emphasized. Virtual psychiatric care has made it easier than ever for a new parent to see a mental health professional even while overwhelmed at home.
Medical and wellness professionals at all steps of the process are looking for signs that a client needs a referral to more mental healthcare. Recently, as part of the Macon Mental Health Matters initiative, a free group class focuses on Parenting on Purpose and offers new parents a chance to check in with therapist Gloria Cisse.
"I'm willing to do anything for moms in this area. It's really hard to grow a baby and have a baby," Swart said. Taking a fourth trimester approach to postpartum care puts a new spin on the old saying that it takes a village to raise a child. More and more, a network of support means the village is also there to support postpartum parents for ultimately healthier families.
People are eager to help ease families into the world, McCarthy said: "There's nothing wrong with needing support, or thinking you can't do this. Just find someone. Call someone. It's not easy, it can be beautiful, but get you some support!"
TOP TIPS FOR POSTPARTUM PARENTS
"If I had to give one word, speaking not only as an OB/GYN but a parent to two daughters, it's flexibility. We have a lot of expectations, a lot of people giving advice… and they don't always apply." –Raymond Betcher
"Trust your instincts. Trust yourself. Especially today with social media, they get so much information from so many places. It makes people doubt themselves. So often, their first instincts on how to take care of their baby was the right one. Talk to your pediatrician, talk to everyone, but when you're at home, do what works for you." –Erin Swart
"You need to give yourself time and not rush into anything. You're not just rebuilding a body that has changed. You're sleeping less. If you're breastfeeding, you're using an enormous amount of calories. Take it slow." – Erin Raine
"Ask for help! It's okay to need help. It's okay to use all of your resources. Don't try to be Supermom or Superdad." – Keyona McCarthy