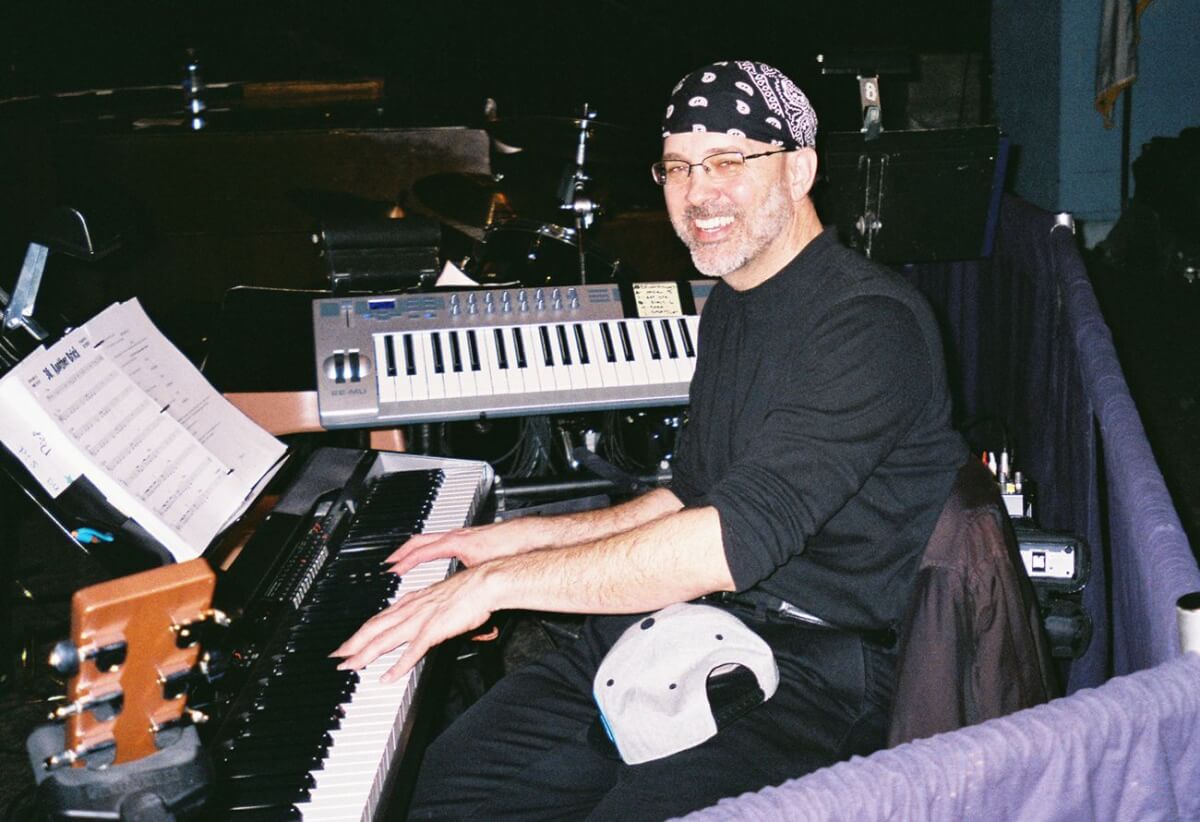 Where are they now?
Sid Cherry
By Katie Marie O'Neal
Sid Cherry was featured in Macon Magazine in 1998. Along with Cherry, we will be revisiting some of the people featured in the past to find out what they are doing now. 
When we last spoke with Cherry, he had created a new musical, "The Molly Maguires," which was showcased at the 1997 National Alliance for Musical Theater Festival. Twenty-two years later, Cherry is a co-artistic director and the music director of a theater company on Long Island. In addition, Cherry works with many other performing arts groups on Long Island and in New York City, and has his own recording studio where he records his own original works and works of other singers and songwriters. 
"I am a musician, a record producer and a theater artistic director," Cherry said. "I'm employed full time doing all of that."  
When Cherry moved to New York City in 1985, he got a job playing piano for a theater company, and he volunteered at a company that created new musicals.  
"I went there and told them I would do anything – build sets, whatever they needed me to do," Cherry said. "At one point I started bugging them about playing piano, and they let me play piano and assist one of the music directors there. So, I got some experience working on a new musical with a pretty high-profile theater/music director and some pretty high-profile actors."  
Cherry wasn't playing the show, but he was playing rehearsals. He worked the shows backstage and was able to see how a show worked from the inside.  
"I wanted to work as a piano player and songwriter," Cherry said. "I liked writing theater songs, and I had always worked in college as a theater musician, a piano player." 
He was a rehearsal and audition pianist for a couple of Broadway shows, and he was in the pit for a couple of off-Broadway shows. Because New York has so much theater work, Cherry was able to go from one job to the next.  
As an audition pianist, Cherry would play the piano for eight hours a day. Someone would walk in and hand him a piece of music. He would play it, and then the next person would walk in.  
"I went through an old calendar, and I estimated from that point, which began in 1985, to now, I played 60,000 pieces of music in individual auditions. … So, that's how you learn how to sight read," said Cherry, who started playing piano at age 9. 
After Cherry was featured in Macon Magazine in 1998, "The Molly Maguires" was optioned for a Broadway workshop.  
"It was amazing to me," Cherry said. "That was a big turning point to be in the company of people like that. I had always been the guy playing the piano or the guy in the pit, and in this case, I was the guy, one of the two writers of the show." 
In 2007, another producer was interested in "The Molly Maguires," so they did a big concert production in Pennsylvania. Cherry continues to work on "The Molly Maguires" and it has made around $75,000 in tickets sales without ever playing in New York. He has scaled down the show and is looking to make it a regional theater show.  
Cherry tries to come back to Macon each year to visit his family. He came back and saw his friend's band, A2Z, at The Crazy Bull. Cherry and his friend, Rusty Smith, were in a rock band together when Cherry was in high school. Cherry played the electric piano in the marching band and jazz band at Central High School.  
"Sid was so much more an accomplished musician than the rest of us," Smith said. "There used to be a piano store in the old Macon mall. We went in there, just messing around, looking for girls and stuff like that, and there was this Bach or Chopin piece sitting on the piano. It just looked like a thousand dots on a page, and Sid just sat down, looked at the piece and started playing."  
When Cherry went to New York, he wanted to be a songwriter, a composer and a lyricist. Now, he's living out his dream and doing more than he ever expected.