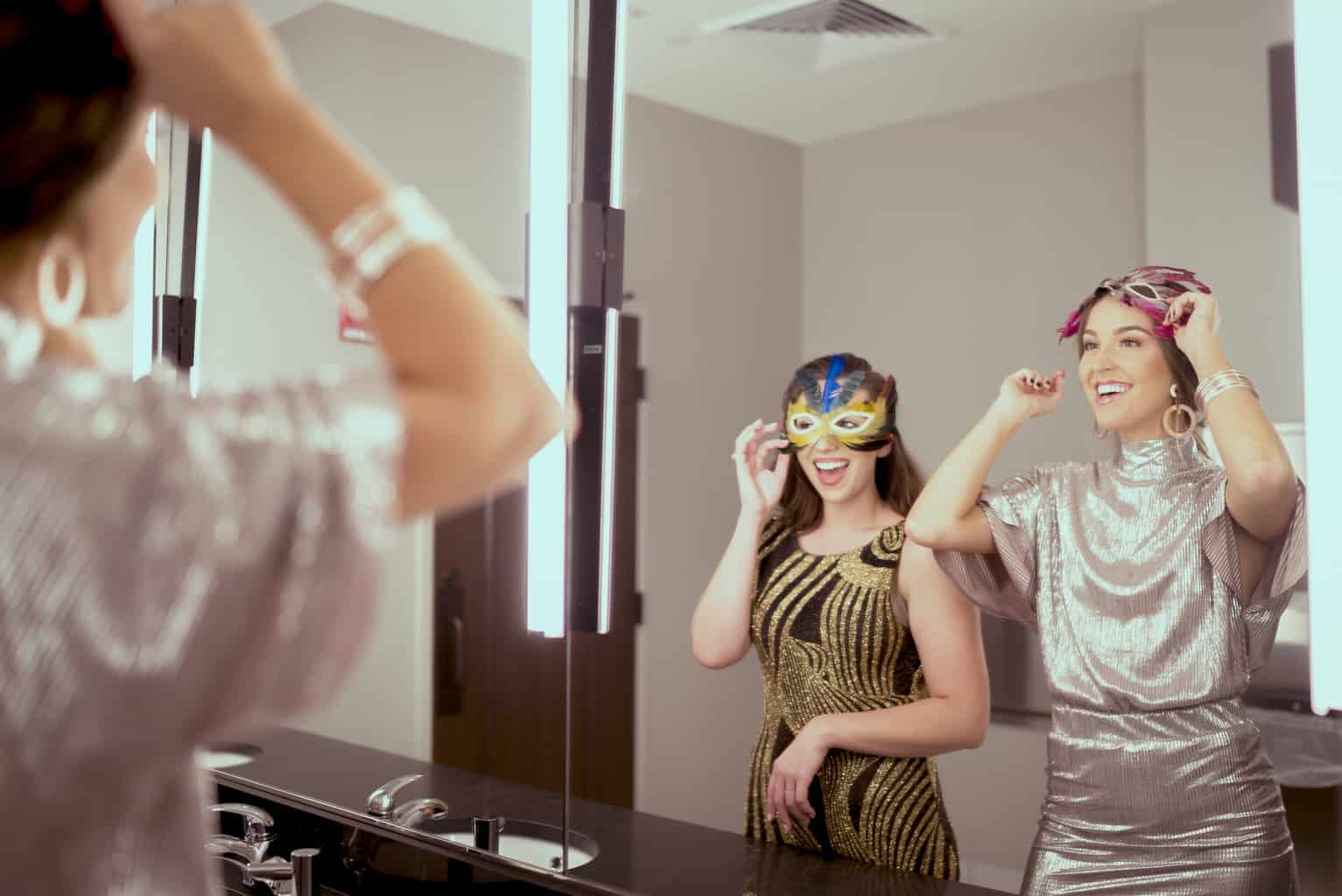 Celebrate the New in You
By Hannah Jett Moore 
Photography by Jave Bjorkman 
Stylist Rachel Zoe once said, "style is a way to say who you are without having to speak." So, let's talk about the grand array of thread that ties us all together. Fashion is a way of communicating, and we are setting out to change the tone through thoughtful photographs and Macon's most vivacious visionaries.  
Now and in the new year, Macon designers and Macon-owned boutiques alike are capitalizing on ways to shape the face of fashion in our area. We want to highlight that – and how it looks and feels differently for different people, but yet stitches us together, just like a carefully crafted piece of custom clothing.  
Delight in the designers whose dreams you'll support when you don your very own original piece. Buy from local boutiques that are committed to making you feel your best, with seasoned expertise. 
How we support our daring dreamers is how we look as a community – and that goes far and above fashion.  
There is a feeling that comes along with ringing in the New Year, but why must we wait for just one celebratory night? Let's push the envelope and the challenge and excitement that change can bring. It is possible to revel in the beauty of what was and realize the hope of what is to come.  
Take solace in being unconventional. To find the grandest of friends in the bathroom (perhaps of the newly renovated Grand Opera House). To bring someone else's dreams to life when you support them. To celebrate and to feel your best when doing it.  
For Maconites, the list of festivities to ring in the new year is endless, but who we spend it with will be as beautiful as the fireworks we watch together, with the memories remaining like photographs of the sky at midnight. 
For Diane Jackson, designer and owner of Lady D Fashions, spending time with her loved ones means marquee memories. 
"It is traditional for the Jackson family to spend NYE with my church family and friends. We always bring the new year in with prayer followed by good food and fellowship," Jackson said.  
Her advice to young fashionistas is to "wear you." 
"The thing I love about being able to sew is that no matter what outfit I have on, I can make it fit me and my personality," Jackson said. "If you feel pretty and good, then you will look pretty and good. We really need to understand that the clothes we select are made for us – not us for them…always remember to wear you and feel good about you."  
Amber Tiffany Jones is pursuing a law degree at Mercer University, and she knows how to command a room. 
"Looking great comes along with feeling great. I would suggest that people take care of themselves daily, then when it's time to get 'prettified' anything you put on will radiate their best," Jones said. 
As for Macon designer and future runway mogul Quitman Alexander, he said to "stop saving those new pieces for a special occasion. Every day you wake up is a special occasion. Dress like you mean it, today." 
Whether you're dressing up for a holiday house party, going to the Buzzard Drop in Perry, to a fundraising gala or a cocktail hour event, support togetherness. Support those dreaming of making Macon even more beautiful.  
In the spirit of a new year with bold, new fashion choices, step out and step into something that makes you feel as alive as ever – whether it's a new outfit, a new event or a new sense of self-expression. Don't just lean on a holiday to take a leap of faith, but lean in to creativity and adventure. 
It's who is wearing the clothes that counts. Let's not talk, but shout, about the goodness and the talent we have in Macon. Here's to celebrating the good times, the good stories and the good fashion here in Macon. Here's to celebrating you.