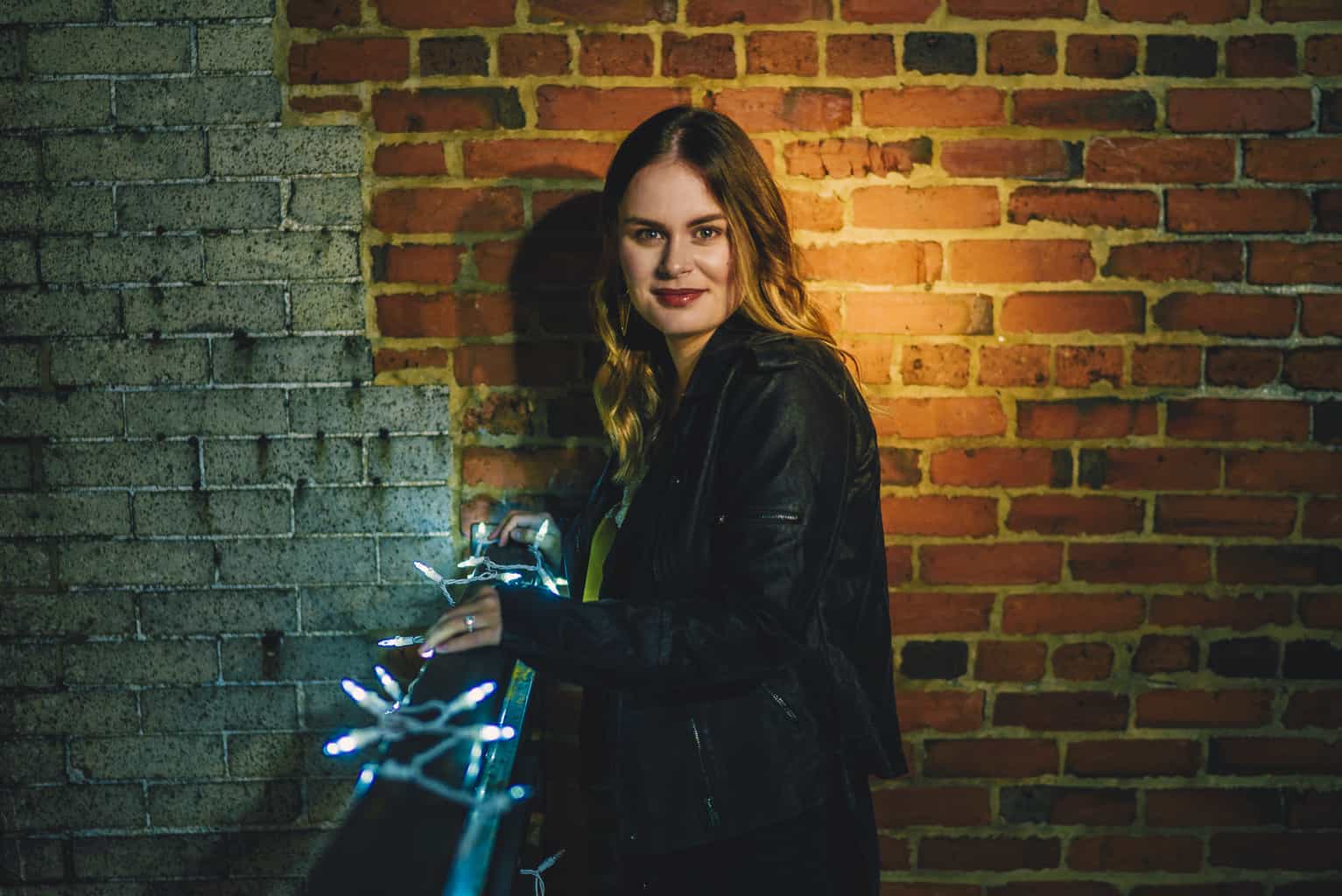 What to Wear + Where to Eat, in Style
Story by Hannah Jett Moore 
Photography by Jave Bjorkman 
Fashion designer Kenzo Takada once said, "fashion is like eating … you shouldn't stick to the same menu." Fashion and food can enhance one another, just like an exquisite glass of wine can amplify an appetite and a stellar pair of earrings can energize an outfit and you. 
Pairing a phenomenally plated meal with a picturesque outfit can sometimes be good for the soul – and not just because we snap a quick pic to post on social media, but because of how it feels to eat the best when you feel your best, too. 
Here's a guide of how to pair what you wear with where you eat.  
New boutique + new heights downtown  
Have you seen a new boutique on Cherry Street? That's Frankie's, a charming women's clothing boutique that is making its mark on Macon. Abby Buckley is a co-owner of the store with her husband, Jordan, w
ho is stationed at Robins Air Force Base, and her step-father, Ron Buckley. 
"The people of Macon and their support of having us in downtown has overflowed all of our expectations," Buckley said. "I always knew I wanted to build my own boutique, filled with clothing that could work for any woman, of all ages and sizes, and empowering women to walk this earth with their heads held high."  
The name of one of Macon's newest storefronts has a special meaning, too. 
"When you walk in the store, you will see a sketch on the table in front of our sitting area. It's of a man, sitting against a sports car, in his baseball uniform. That's Frankie. He's my uncle," she said. 
Her uncle Chuck, whose real name was Frankie, was a very special man. He suffered a traumatic brain injury after a tragic accident in his early 20s and was paralyzed. 
"He was my constant reminder that, 'it's a bad day, not a bad life,' and that things could be so much worse. He was happy, funny and his smile lit up a room," Buckley said. 
She strives to have that same impact on the women she styles. 
"I love learning what style means to all different types of women in this world. And it all comes down to you and what makes you feel beautiful. When I am building an outfit or styling someone, I want to get to know them, so when I am dressing them, it reflects them and showcases who they are," Buckley said. 
Sweet style + funky vibes in Ingleside 
Ingleside's business district is home to charming buildings that are filled with character, as well as new and old treasures. With iconic Ingleside Village Pizza – and garlic knots, of course – pairing perfectly with a beer and the ambiance at the Society Garden, being styled by Daemarri's Unique Boutique, is the cherry on top of a night out with friends. 
Daemarri's is owned by Virginia and Eddie Sharp, and is located right across the street from The Society Garden. 
"I love the historic district in our city and wanted to bring in a unique blend of styles for all people when we opened Daemarri's. I love fashion and the opportunity to serve as a small business owner in the Macon area," Virginia Sharp said. 
Daemarri's opened four years ago in the quaint mid-town area. 
"As a teenager, it was always my dream to own a clothing boutique with stylish fashion to accommodate all sizes," Sharp said. "I love fashion, unique styles, color and more. I love helping others become comfortable with whatever style they choose."  
Her suggestion for a night out includes pairing a classic black silhouette with a pop of color. 
"Black will always be safe in whatever you choose, but adding a pop of color will definitely add fun and excitement. It will also be a great conversation starter," she said. "Keep your outfit simple but elegant, classy and sassy." 
Fashion forward favorite + fancy fun on Forsyth Road 
Erin Kovacs, co-owner of Sorella with her sister, Deidre Smith, is passionate about making women feel and look their best. In Italian, "Sorella" means sister, and this Macon boutique certainly makes you feel like family when you shop there. 
"Sorella will have you ready – whether you choose to stay classic or dive in with a new look showcased on the runways," Kovacs said.  
She said trends for this season include classics with enough of a twist to suit women of all styles. 
"Leopard, always a favorite in our store, is continuing to have a big moment," Kovacs said. "You will see crochet everywhere in the next three months. Spring is a great time to throw in something fun and not too expensive that livens up your look. Crochet is a great trend to accomplish that feeling. There is also a big trend toward monochromic dressing, and if that doesn't suit your taste, there is a small print and floral mixing pattern that will have you standing out in any crowd." 
And what exactly should you wear? Kovacs said there is no magic answer to the perfect date-night outfit. 
"I think confidence is key and sexy," she said. "Some women choose bold and sassy and lots of color, and others choose the understated and classic black, figure-flattering pieces you know you feel great in." 
Have a zest for life and for style in 2019. Try something you've never worn – or eaten –before, because just like a beautiful piece of clothing or a delicious dinner, you're supporting your neighbor's dreams when you shop and eat locally.