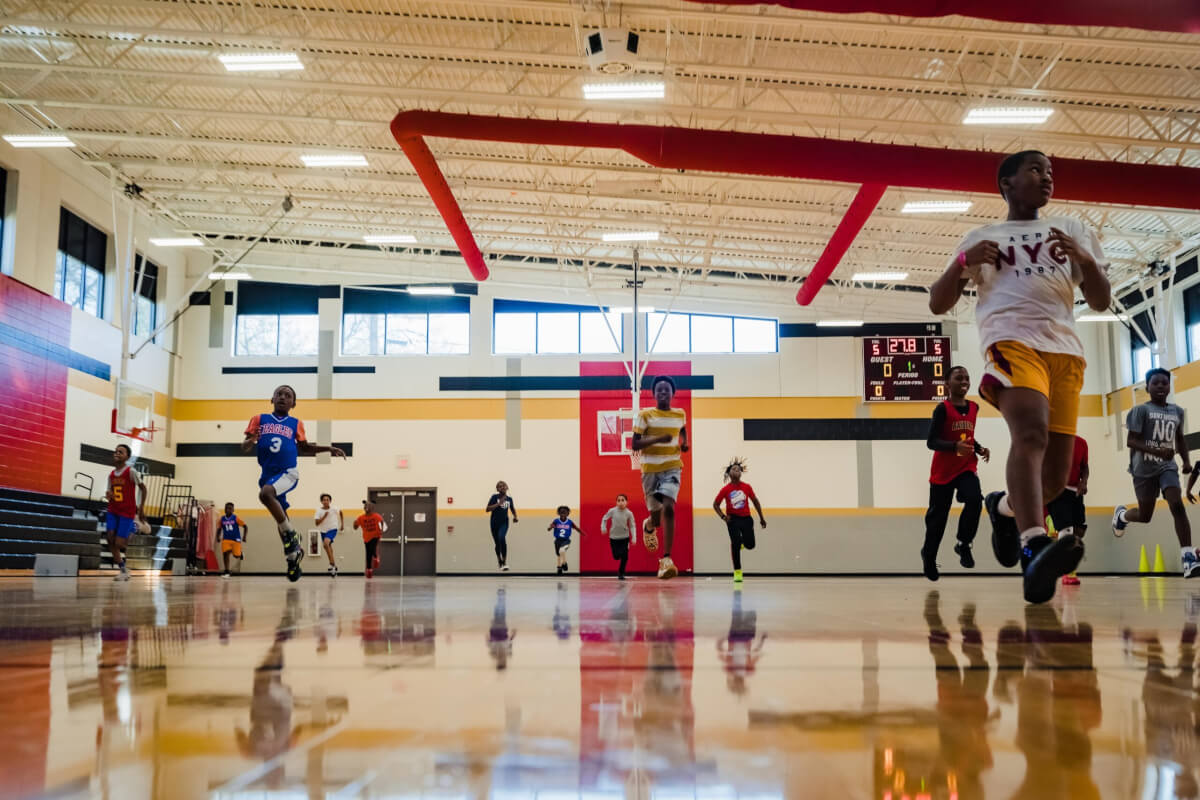 County recreation
By Clarence W. Thomas Jr.
Photography by Mike Young
Macon citizens are getting a good return on their investment through the Macon-Bibb County Department of Parks and Recreation. The payoff? Fun, fitness, and enrichment now and for the foreseeable future.
Macon was historically made to be a "city in a park," so building up our public spaces and programs is in our DNA. The Macon-Bibb County (MBC) Department of Parks and Recreation is anchored today by a presence of promos, logos, press coverage, parks, and passionate people working as employees and as citizens enjoying the department's programs and facilities.
The department's humble beginnings have transformed into its current broad capacity. According to information provided by MBC Parks and Recreation director Robert Walker Jr., it was established in 1911 as the Macon Playground Association.
This organization evolved into what you might recognize as a parks and recreation department today, but until the 2014 merger of the City of Macon and Bibb County government, the Recreation Department was part of the county while the Parks and Beautification Department was housed in the city. Like other aspects of Macon-Bibb's consolidation, the transition created a sense of unity that has turned into the current comprehensive entity citizens know today.
The guiding mission and central philosophy of MBC Parks and Recreation is "building healthy communities through people, parks, and programs," showing how broadly they seek to serve all Maconites in their responsibilities.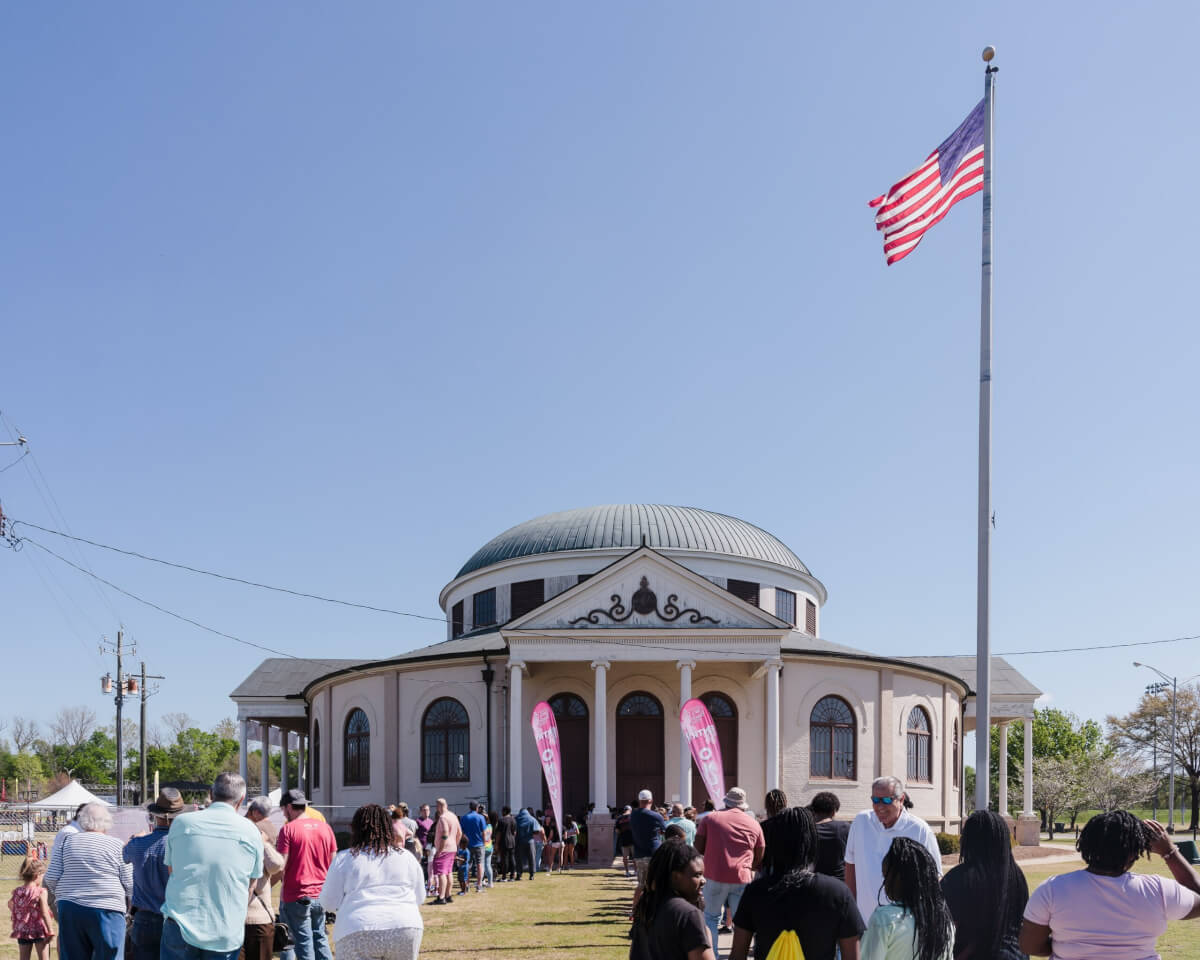 Recreation Everywhere for Everyone
Walker, a veteran hailing from Columbus, Georgia, came up through the ranks of MBC Parks and Recreation after being hired initially as the youth athletic coordinator in 2006. After briefly leaving for a position in Atlanta as a center director, he returned to work under former director Reginald Moore and has stayed in the community ever since.
On the department's website, Walker states that he has challenged his staff to be a positive influence in the lives of the community. "We must exercise our due diligence by providing participants with opportunities to access healthier foods, engage in physical activity, and making lifestyle changes," Walker added. "Nutrition education and resources that we offer will not only assist us in completing our mission but will allow us to create and support lifestyle changes for our citizens."
Some might be surprised to find out how many resources are needed to carry out this mission. But there are more than 150,000 citizens in Bibb County and over 450,000 in the metropolitan area who may use the facilities. In a dynamic regional hub of this size, Parks and Recreation covers not only the traditional green spaces and community centers but also grand spaces like the nearly 1800 acres of Lake Tobesofkee with 35 miles of shoreline, or the historic 18-hole Bowden Golf Course.
No worries; no matter the need, Parks and Recreation has it covered. Residents can choose to participate in activities across athletics, enrichment, camps, special events, interpretive and environmental action, and cultural arts. Special populations programming for seniors, youth, and those with physical and developmental disabilities is also available. Inside parks and rec centers, one can find unique programs focused on teaching media and online content creation to teens, boxing for all ages, adaptive sports and enrichment, and music industry-related training.
Facility-wise, there are 10 recreation centers to choose from in every part of the county. In addition, residents can rent internal and external rec center spaces for various uses for nominal fees. For example, the Elaine H. Lucas Senior Center is more than the name suggests — the building was rented in the past year as both the site of a wedding ceremony and reception as well as a pop-up outdoor film screening spotlighting the unique stories of Macon's intellectual and developmental disability community.
If golf and tennis are your thing, you can choose from a smorgasbord of opportunities. The county-run historic Bowden Golf Course in East Macon has a full day of play in 18 holes, often the site of tournaments and other events. It has been the site of affordable play for local novices, amateurs, and professionals since 1940. Tennis facilities with a multitude of courts can be found in three convenient locations: the John Drew Tennis Center in North Macon, Tattnall Tennis Center in Tattnall Square Park in Central Macon, and South Bibb Recreation Center near the Bibb-Houston County line. All three facilities have pickleball courts as well, and classes in both disciplines.
New to those sports? Use your summer to explore America's fastest growing sport in a Pickleball 101 class, or get the kids out of the house and into a new passion with a tennis camp that highlights wellness with sports, making new friends, and Pizza Fridays.
If sports aren't your thing, talk to Natalie Allen, the department's recreation programmer. She's responsible for providing diverse enrichment activities on a citywide level. Popular destination events that Allen oversees include the annual Halloween Trunk or Treat event in Carolyn Creighton Park (former Central City Park), the recently added Jazz on the Lake at Lake Tobesofkee, and the MLK Oratorical Contest in partnership with Martin Luther King Commission.
Allen's goal is to implement recreational and leisure activities that help those from all walks of life as she increases the recreational awareness in the community. She said residents receive the benefits of citywide programs because it allows residents to become hands on and involved in what their community has to offer. "Recreation programs have empowered residents to become better networked in volunteering, using their voice to change community issues, and taking the time out to build family bonds by enjoying leisure activities," Allen said. "Our parks and recreation department is a pillar in this community."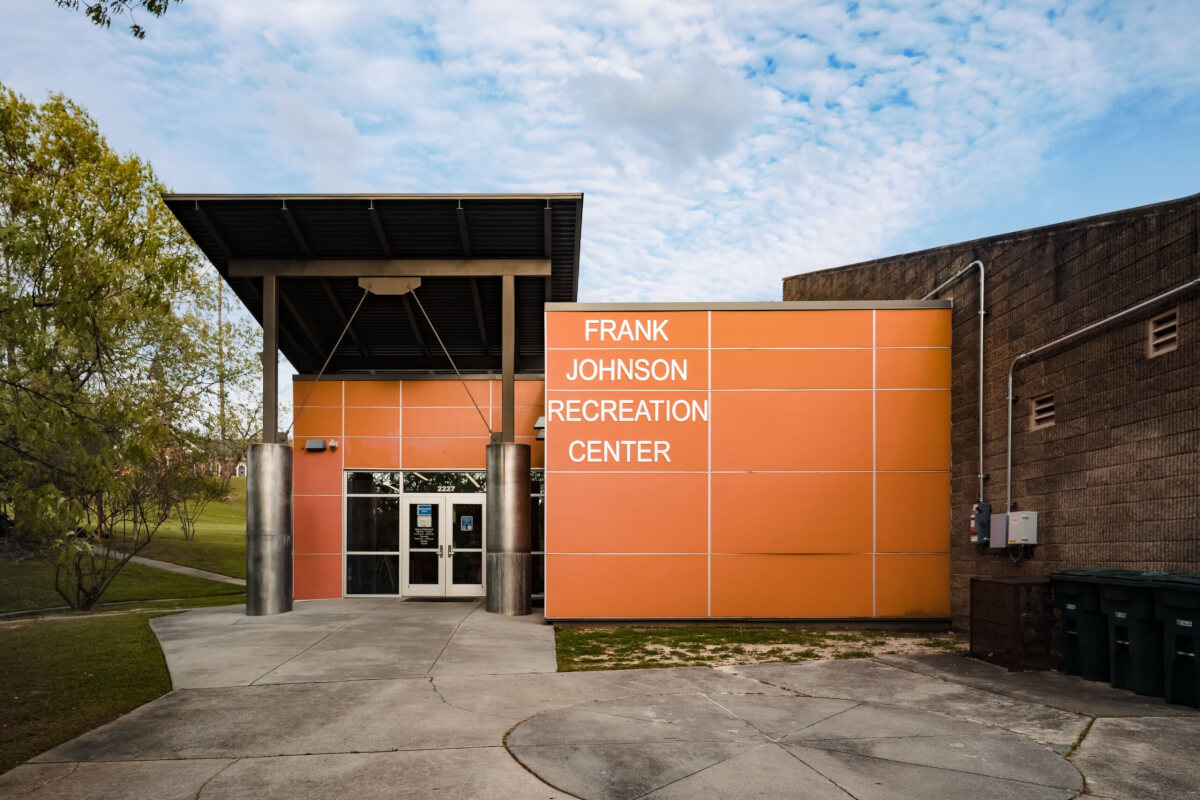 Becoming Bigger Than Ball Playing
After its official establishment, Macon-Bibb Parks and Recreation became naturally synonymous with ball playing overtime. Youth and adult basketball, adult softball and kickball, and youth flag and tackle football continue as athletic staples.
As Macon transformed in the early 2000s from a medium-sized traditional, sleepy, southern town into a full-fledged urban force with vibrancy rooted in its music heritage, college communities, community collaborations, and centralized location, parks and recreation was changing too. And with the eventual consolidation of Macon and Bibb County, a one-cent Special Purpose Local Option Sales Tax (SPLOST) passed, giving the department a way to leverage the overhaul of facilities, adding others, sprucing up parks, and branding itself through aggressive marketing, media, and online campaigns.
Being "bigger than ball playing" became a managerial charge as well, according to Walker. The department began offering specialized programs in addition to existing ones, and today they can be found at various locations. "Macon-Bibb County is a very diverse community. Macon-Bibb County Recreation Department programs and services must reflect the community in which it serves. Diverse recreational opportunities are very instrumental in providing a healthy quality of life for Macon-Bibb County citizens," Walker pointed out.
Macon-Bibb County District 3 Commissioner Elaine Lucas is a longstanding recreation proponent. She sees recreation as a quality-of-life issue and is pleased with what local recreation has become. She said it's an amenity that relieves the community from stress and provides relaxation to individuals and families. "Recreation as a quality-of-life issue ranks right up there with other things we consider quality of life issues. Any community owes it to its citizens to make recreation a priority," Lucas stressed, "and not just for one group of citizens, but it should emphasize all citizens to include seniors, children, teenagers, and all backgrounds."
Lucas said she also feels the SPLOST was game-changing in that it provided Macon-Bibb County the means by which it could invest in local recreation in a big, sustainable way on behalf of all citizens everywhere throughout the county.
"Going forward we should include an expansion of what we have. We need to plan our recreational offers," Lucas said. "And continuing being inclusive in our efforts to inform citizens on what they will be getting to ensure our plans' success." To learn more on your neighborhood center's rec offerings, go to maconbibb.us/recreation.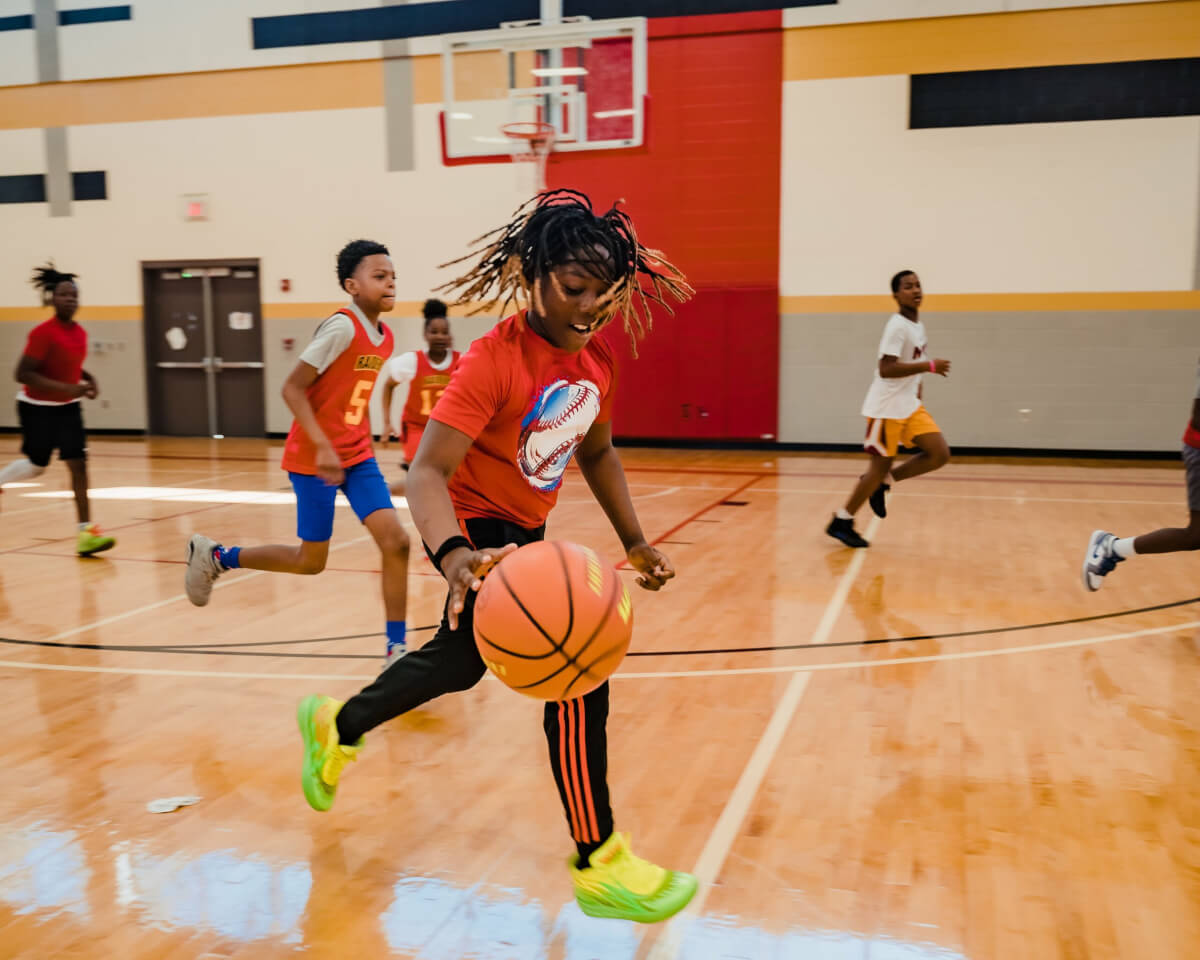 Macon Magazine's Top Tips for Summer Fun
Using Parks and Recreation resources
Stay safe and have a wide variety of family fun on Fourth of July: Watch the fireworks and take place in swimming, boating, picnics, disk golf, live music, and more from Lake Tobesofkee.
Have a ruff and tumble with your pup: First, take a leashed dog walk around beautiful Tattnall Square Park before walking to Macon Dog Park on 831 Adams St. to let your pup burn off some energy with other canine companions.
Got little ones? Let them splash! For our youngest citizens who may not be able to swim, splash pads are available at Daisy Park, Freedom Park, Filmore Thomas Park, Rosa Jackson Rec Center, and South Bibb Rec Center. And for those five and up, call your local rec center with a pool to see if swim lessons are available to conquer the waters!
New in town? Make new friends by joining an adult athletic team. Offerings like kickball and flag football are low-stress and lots of fun. Contact one of the athletic coordinators on the Parks and Rec website to sign up.
Take advantage of #SelfCareSaturday with a mental health pop-up gym. These monthly events rotate to different rec centers and feature wellness activities like yoga, a drum circle, and meditation. Find out more from Macon Mental Health Matters.