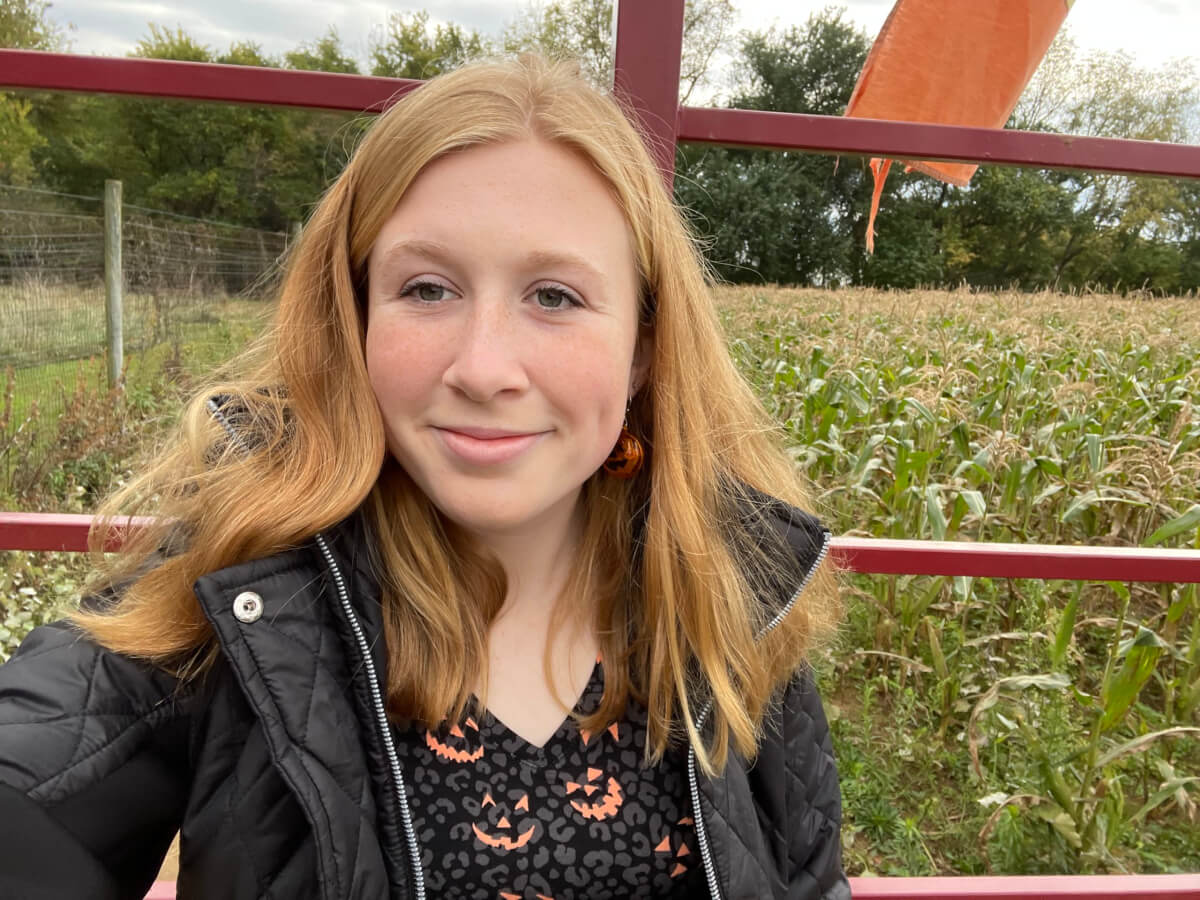 Get to know Nora
Nora Jorgensen is interning with Macon Magazine this summer! Nora, age 19, is a rising sophomore at Swarthmore college in Pennsylvania and thinking of majoring in English. While unsure of her career choice, Nora wants writing to remain a part of her life. Nora joined Macon Magazine in hopes of learning the skills involved with creating content for a magazine while also connecting better with Macon's community and culture. For fun, Nora enjoys baking, swimming, cards and board games, volleyball, and chatting with friends and family over tasty food! Read on to learn more about Nora.
Who do you admire and why?
My parents because they always believe in me and have done so much despite difficult situations to become who they are today.
Best advice you have received:
You're more capable than you realize; you just have to continue to try.
What I love most about Macon is _.
The old historic beautiful houses and the people I've met.
What the world needs is more __.
Of an effort to understand people entirely different from ourselves and to stop stereotyping individuals whether we like them or not.
What do you wish more people understood about young people?
Yes, parts of our phone are addictive, but our phone is also a diary and a way to connect with others (so when you take it away, you are taking away more than just the negative aspects).
Salty or sweet?
Sweet (It's a battle I never win).
Guilty pleasure?
Dark chocolate.
What is your favorite book?
That's hard to answer. I really like The Book Thief for its powerful, moving words.
Favorite writer?
Hmmm, I don't really have a favorite writer yet. I like J.R.R. Tolkien (who wrote Lord of the Rings).
To me, success means:
A combination of having something to look forward to, to motivate you to do better, while still enjoying what you can do at the moment.
I'm exceptionally good at:
Making last minute plans when I had the whole week to suggest it.
I'd like to become better at:
Dancing and setting aside time for breaks.
What talent would you like to have?
I would love to have a nice singing voice! But the gene pool didn't help me in that department.
What three qualities matter most in life?
Kindness, bravery, and flexibility.
What do you consider your greatest achievement?
I would have to choose giving a successful speech in front of many eyes for my high school graduation!
You are walking up to a group of people who are talking about you, what is it that you would hope they are saying about you?
That someone loves an aspect of my personality, my values, or my thought process because those are the most genuine parts of myself.
What is the best thing you have seen or heard lately?
I like the Hulu show Only Murders in the Building because it's clever and interesting and the Netflix show New Girl because it constantly makes me laugh.
Three songs in heavy rotation on your playlist?
"September" by Earth, Wind and Fire, "Sunroof" by Nicky Youre, and "You Belong With Me" by Taylor Swift.
Something better in theory than in practice:
Insisting on doing everything alone.
What I know for sure:
For most things, starting is half the battle.
My cat Phoebe is my spirit animal!
A lot more work goes into Macon Magazine than people might believe