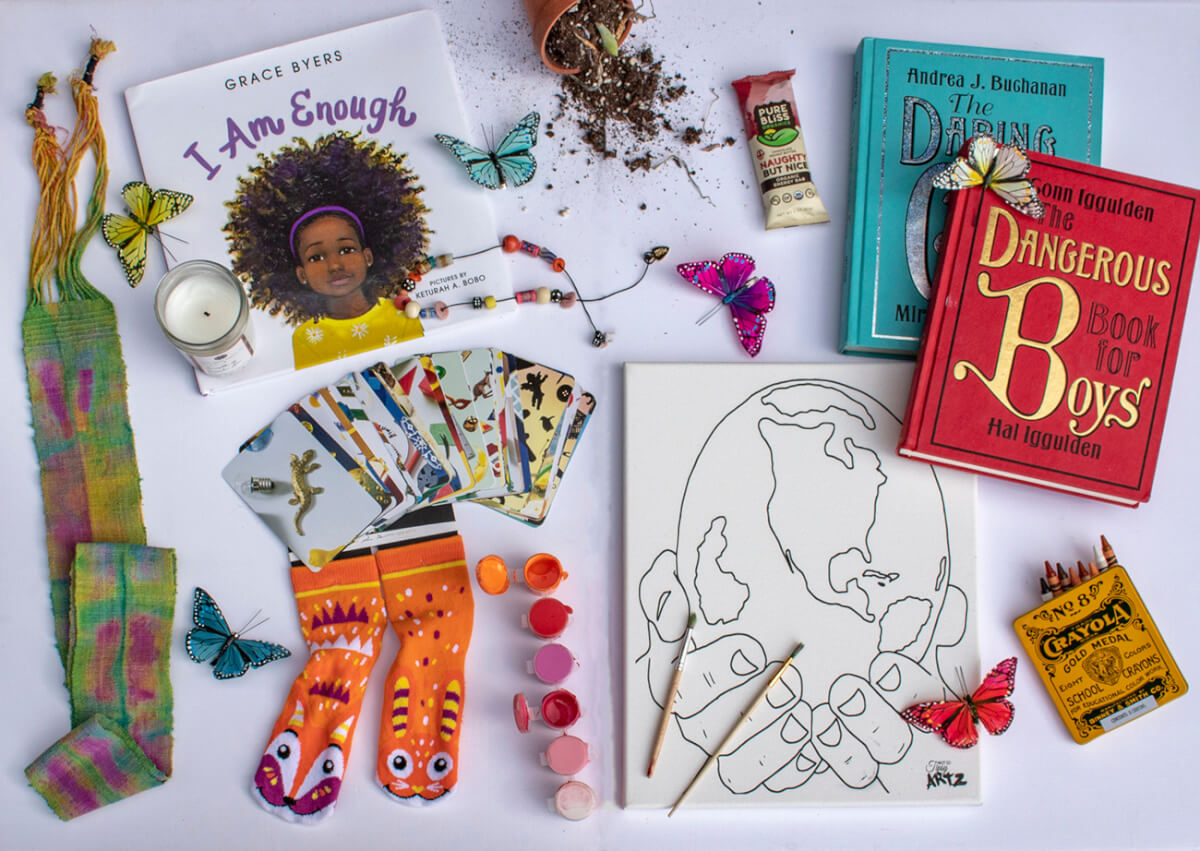 Gift guide
Ideas for young ah-na-ghai*
* "Leader" in Navajo.
Close the computer and put away the screens. It's back to school time. Whatever that looks like for the little leaders in your life, we've got some activity options that have nothing to do with technology.
Eat a local, wholesome snack. | Village Marketplace
Dance around in a Wini McQueen textile. | Visit the textile designer's colorful exhibition at the Museum of Arts and Sciences through October. Bonus! Pick up a gift like these clip-on butterflies in the gift shop. PS: Find more of her work on the walls at the rotunda in the Tubman Museum.
Get in the dirt. | Mossy Corner offers plants and plenty of expertise for what grows where and well.
Find tactics for everything from facing your fears and learning Navajo speak (good for secret speak) to negotiating a salary and understanding grammar. | Barnes & Noble or wherever books are sold.
Learn a new card game. | William's Toy Store
Read a book – always a good choice. | Golden Bough or Barnes & Noble
Paint solo or with a party. | Tipsy Artz offers custom-designed canvases for you to paint on your own or with friends alongside the guidance of the artist and owner Tiara Ponce.
Make a new confidence-boosting accessory. | Small Fortunes by Lizzie Fortunato via their website
Banish cold feet. | Available at Travis Jean Emporium, Pals Socks don't match because it's fun to be friends with someone different.
Let it burn with a "Breath of Fresh Air." (With adult supervision) | Rock Creek Candle Company