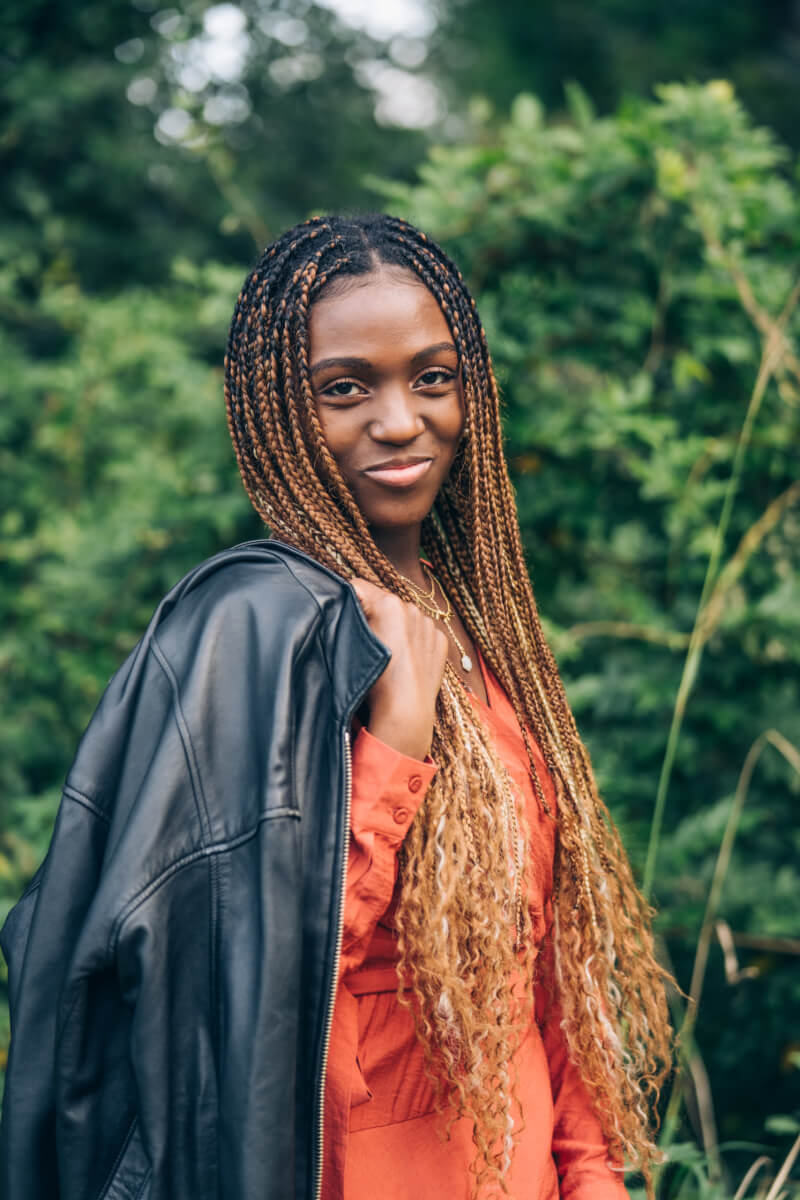 Layers and letting go
Layers and letting go
By Hannah Jett Theus
Photography by Jave Bjorkman
Poet and ProfessorFrances Mayes once said, "The longer you are in a place, the more you get under its layers."While this year has been full of uncertainty, I think it is fair to say that we have found ourselves in one place more than we ever have before.
While our normal routines have been uprooted since spring, appreciating nature's beauty can be therapeutic. With the chillier temperatures we find in winter, layers are key not only to our comfort but also to a cohesive look as we socialize distantly or virtually.
Virginia Sharpe, owner of Daemarri's Unique Boutique in Ingleside Village, is expressive and captivating. The fashionista has an inviting and bright storefront, which hasflourished on social media with Facebook Live fashion shows during the pandemic.
For layering, she suggests starting with classic items and then building "up or out.""Neutral bottom layers will allow for adding of textured or patterned fabric pieces," she said. "Pops of color will add signature or statement."
Sharpe explained that no matter the trends, we should all be our own kind of beautiful."Fashion is all about you and how you feel. There is no real rhyme or reason," she said. "Just do it!"
Jordan Steinberg, owner-operator of Dani-Rae & Company in Ingleside Village, is a ray of sunshine and runs an incredibly cozy and inviting boutique. She recommends creating a capsule wardrobe.
"Pinterest is the best for examples of these," she said. "Find four pieces each of outerwear, sweaters, basic tops and bottoms. The options will be endless for layering in the cold weather."
When planning an outfit, she said never forget the accessories: "A little jewelry and a hat can really bring the outfit together."