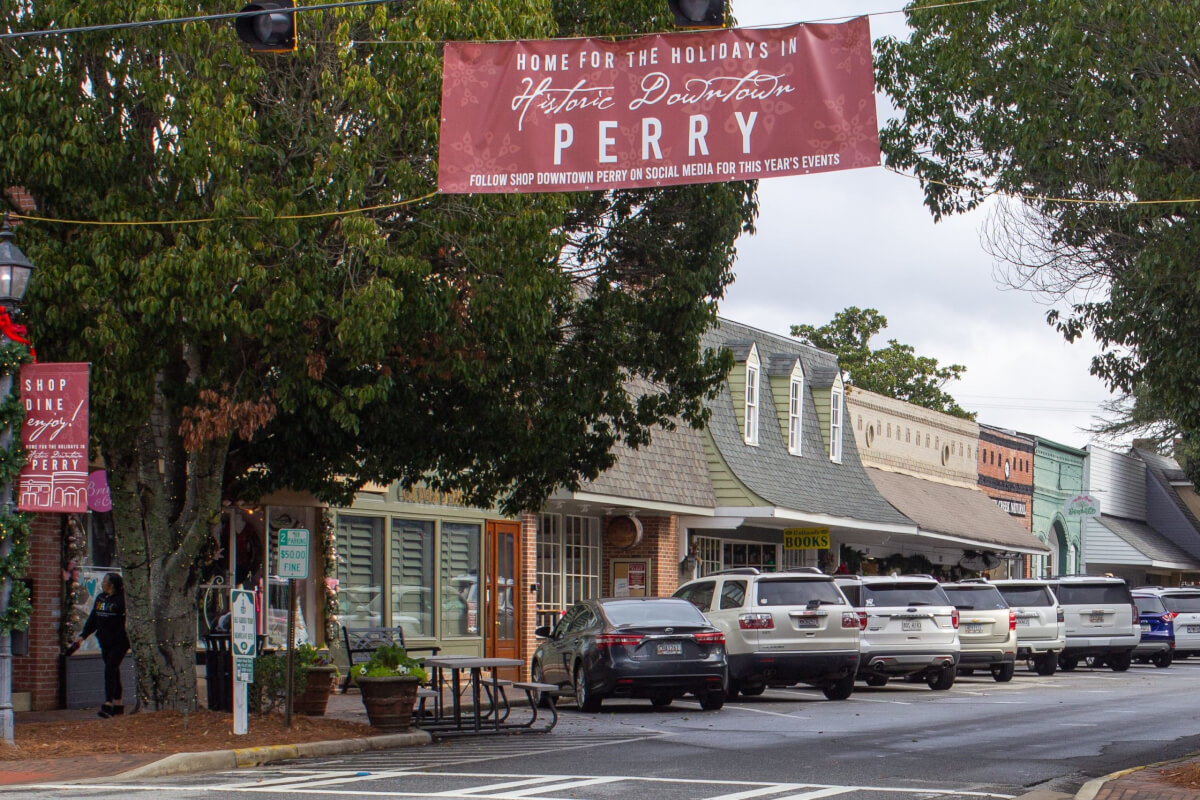 Middle Georgia gems
Picture a perfect Saturday in Perry
By Rachelle Wilson
Photography by Mariah Gandy
The historic heartland of Georgia boasts many picturesque downtowns. And while we may agree Macon is the crown jewel (I think a little bias is allowed in a magazine named after the town), allow me to put in a good word for some of our neighbors.
A short drive in any direction will likely lead you to a quaint town with its own historic character and unique, adaptive uses.
One such gem is the southbound town of Perry. Though I have frequented Perry since I was a child, my visits never ventured beyond the fairgrounds. As travel restrictions tightened in 2020, my wanderlust needed an outlet.
I discovered the joy of exploring neighboring locales and found that Perry was so much more than I ever expected. The preserved historic storefronts of its downtown are brimming with life and welcome every pedestrian inside. Here are a few spots that have stolen my heart.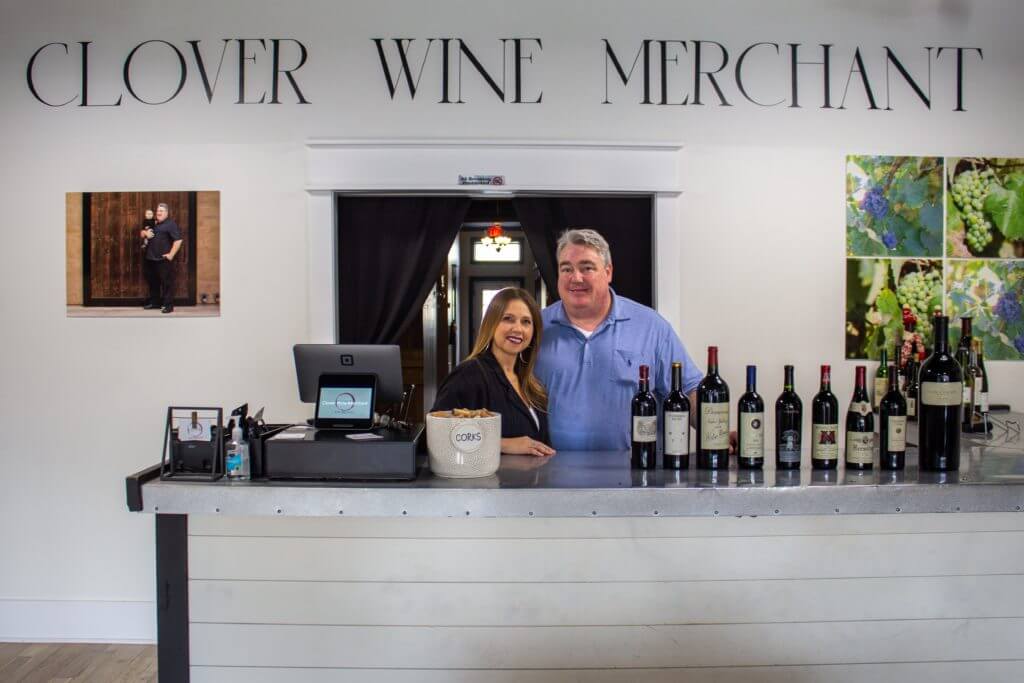 CLOVER WINE MERCHANT | 907 Carroll St.
WHEN CALIFORNIA COUPLE Michael and Lannette Tomlin first relocated to Georgia in 2020, they were looking for something different. This Southern town provided them an opportunity to pursue a life-long dream: sharing the joys of boutique wines with their community.
From the moment you walk in the door, it is obvious that sharing is indeed at the heart of Clover Wine Merchant. Lannette welcomes you and pours a glass of something special, happy to tell you about what makes each bottle unique. Michael, a sommelier, offers monthly educational tastings and weekend dinners to delight and inspire. Whether you are just passing through or opt to sit and sip, they have created an experience that will have you longing to share a glass — or a bottle — with someone you love.
"There were some who doubted a business like this would be successful in a small town like Perry, but we are happy to say that our first years have proved that there is a market for boutique wines here. Part of our mission is to make fine wine relatable and accessible; we want everyone to feel at home here." — Lannette Tomlin, owner of Clover Wine Merchant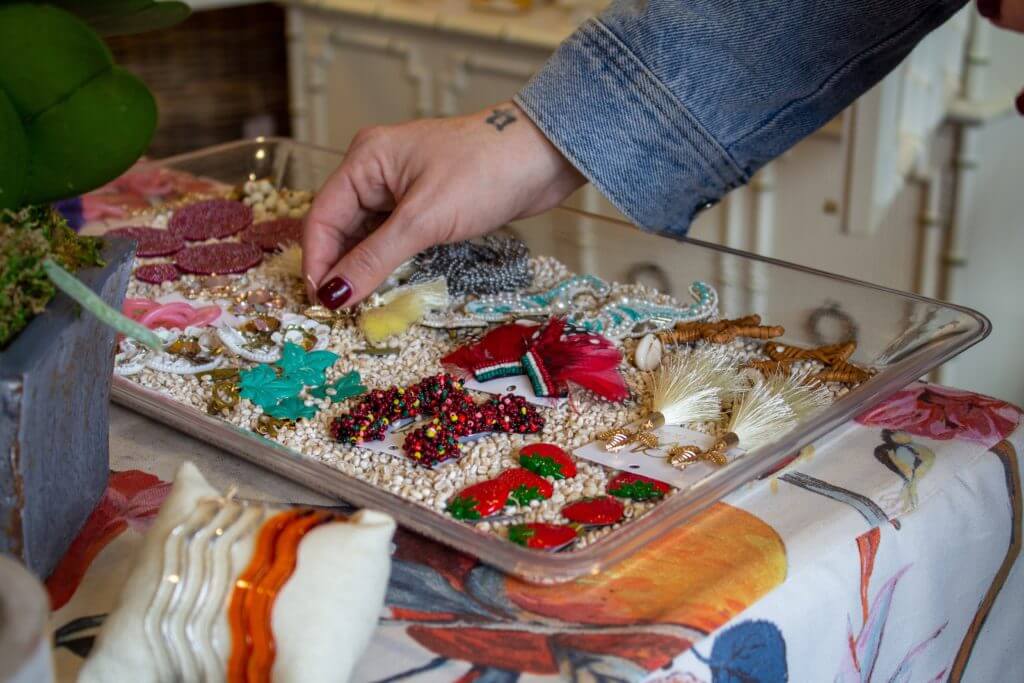 MASSEY GORDON | 1019 Ball St.
KELLY GORDON IS ON A MISSION to offer you something unexpected, elegant and delightful. Her store provides a well-balanced mix of international and local goods. From handmade earrings and French couture to local art and kitchen accents, her curation transcends well beyond any catalogue and finds itself in gallery territory. Each visit includes a fresh collection, each room a new beauty to behold.
Since its grand opening in late 2019, Massey Gordon continues to set the standard for shopping locally by providing exclusive access to one-of-a-kind finds.
"I actually opened my shop October 2019, just a few months before the pandemic hit, and it was a very challenging time. I decided to face the challenge at hand and create a way for customers to still experience MG. I love orchids and we offer orchid arrangements and different greenery style planters. At a time when everyone was at home and we were on the cusp of spring, it seemed everyone just wanted a little happy to enjoy and brighten their day. So, I adjusted my business to accommodate what customers wanted. Since we do have online shopping I would make up arrangements and offer contactless delivery. It was so neat to see the smiling face of those on the other side of the door or window receiving these small planters while never seeing each other in-person. I learned that with a little creativity, adjusting to what's needed and listening to clients during this time, I figured out a way to get through the tough time." —Kelly Gordon, owner of Massey Gordon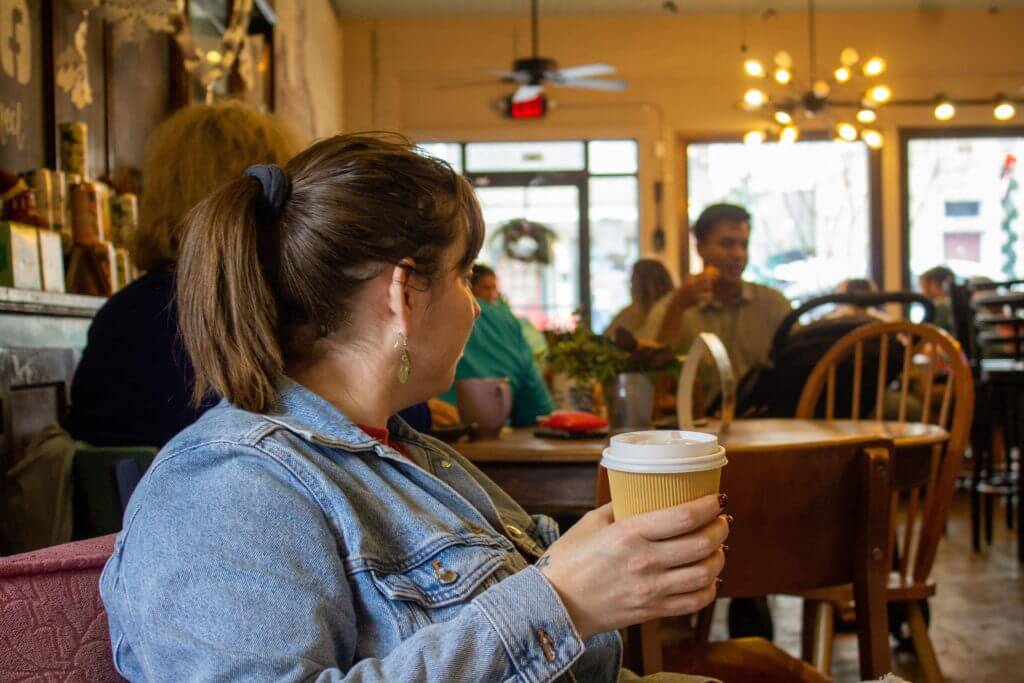 BODEGA BREW | 1025 Ball St.
WHEN A CAFE OFFERS coffee and beer/wine, you know they get it. Bodega Brew is not only a downtown Perry staple, they are also pioneers. When the cafe opened in 2017, they were one of the bold few to envision a thriving downtown. Five years and countless new neighbors later, their courage clearly helped usher in new life for the historic area.
Bodega Brew continues to create culture, offering live music and hosting book clubs and trivia nights. Take your pick of reasons to pop in for your drink of choice — any will do and have you back for a refill in no time.
"Perry is a beautiful town with a ton of fun things to do; we love being a part of the thriving community. We opened Bodega Brew because we wanted to help create the place we wanted to see. We saw a need and we filled it." — Delaina Wingate, general manager of Bodega Brew