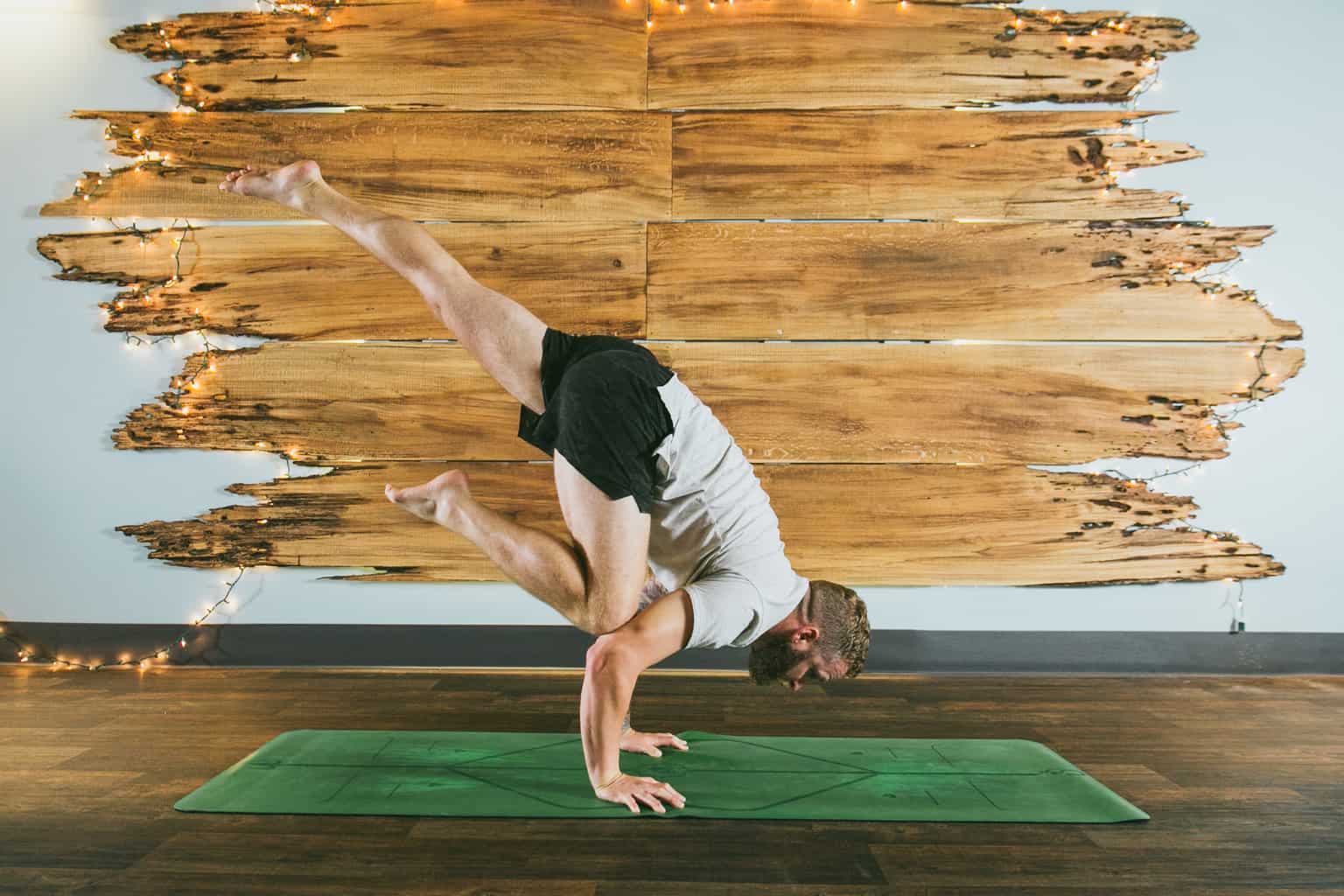 More than Meets the Eye
Macon yogis share their diverse, health boosting and soul fulfulling reasons for coming to the mat
By Rachael Pigg-Wisner 
Photography by Christopher Smith 
If you haven't noticed the explosion of yoga over the last decade, you must have been living underground. Or maybe not – since some studios now offer classes in salt caves (whatever those are). Whether their preference is vinyasa, kundalini, hatha or bikram, the faces, ages and body types of yoga practitioners are as varied as the yoga styles. 
Contrary to popular belief, yoga is not simply a means of relaxation. Whether a person is seeking a practice that involves weight-bearing to strengthen and tone, movement to loosen joints and improve flexibility or relaxation techniques to increase mindfulness, from its physical, mental and spiritual roots in India, yoga provides a solution. 
And hundreds of Maconites have discovered just that. 
With classes offered in two gorgeous studios (Southern Soul Yoga and Sparks Yoga), Macon classes range from basic hatha, pre-natal and senior, to kundalini, restorative and aerial. The spectrum of classes continues to evolve and expand.  
Local Tracie Souther, who co-founded Southern Soul with yoga instructor Jessica Brown, said part of the studio's mission is to "clear up misconceptions about who can practice yoga." Macon yogi, retired Marine and U.S. Federal Marshall Joe Aloi shared those misconceptions at one time. 
In 2006 at age 20, after a long deployment in Iraq, Aloi had returned home with a bacterial infection that resulted in open-heart surgery. The irony of surviving war overseas, only to come home and face a life-threatening condition, left Aloi riddled with anxiety, and he fell victim to severe PTSD. 
Aloi laughed when his friend and fellow Marine suggested he accompany him to a yoga class: "I thought, no way. That's lame." But he was pleasantly surprised after his first class. 
"It was difficult, and I enjoyed it, but I didn't like the idea of spending time within myself," he said.  
What kept Aloi attending class, surprisingly, was not the relaxation that many yogis seek. 
"I actually enjoyed the competition of yoga," he said. "My friend and I began doing inversions and challenging ourselves, and that's what got me hooked." 
Although he first became enamored with the physical aspects of the practice, Aloi's wife and friends soon began noticing marked changes in his mood and behavior: "My wife would say, 'I noticed you were calmer,' or, 'You handled that really well.'"  
One might not expect a Marine foregoing the gym for the yoga mat, just as one might not anticipate someone struggling with a debilitating illness to find healing in the practice. Souther suffers from severe Crohn's Disease. 
"A lot of the meds take a huge toll on the body and tank your immune system," Souther said. "In 2008, I developed a brain infection that left me hospitalized." 
During her recovery, which consisted of hours of physical therapy, she found yoga. 
Her first class, led by Macon instructor and registered nurse Dean Carter was a game changer. 
"I've always been a breath holder, what we call a reverse breather, and Dean really spoke to that, teaching breathing as an integral part of the class," Souther said, adding that learning to breathe was transformative. "Now when I find myself in a lot of pain, continuing to breathe takes away an element of fear, and the breath accompanies you through the journey. People who practice mindfulness experience pain differently than those who don't." 
One of Souther's students, Brenda Hutcheson, started practicing yoga last year. 
"I have always been active, but due to aging I realized my flexibility was waning," she said. "Little things, like bending over to pick something off the floor and getting on my hands and knees to dig in the garden, were becoming a chore." 
Hutcheson began attending classes at Southern Soul – primarily vinyasa flow and restorative ones – and immediately experienced health improvements. 
"I can truly say that yoga has changed my body," she said. "I am much more agile and rarely have any joint discomfort. Simply put, I feel more connected to my body." 
Another Southern Soul attendee, Brian Kurtz, began practicing yoga in February 2017 to help with back pain. 
"I had to try something, since nothing helped long-term for my aching back," he said. "Little did I know how much I would enjoy yoga."   
His first instructor was in her late 70s: "She was a great inspiration to me, and taught me you can do whatever you set out to do and make your life and body better if you work at it. So, I did just that," Kurtz said.  
The variety of yoga classes and yogis in Macon might be surprising – we aren't Asheville or San Diego, after all – but one might attribute this diversity to a long, quiet history of yoga in Macon. Local yogis often credit the beloved Molly Martin for bringing the practice to our community more than two decades ago.  
Macon yoga instructor Ashley Dunwoody began studying yoga with Martin at age 15. Dunwoody recalled her initial impressions of yoga: "I found it incredibly calming, and I loved the physical aspect of it." 
Dunwoody went on to study under several international yoga masters, and is widely respected for her practice and instruction. No matter what form of yoga one happens upon, Dunwoody said, "dropping into the present moment, connecting to the breath, and gently touching with loving kindness the areas of the body that feel tight and bound. This is the heart of the practice." 
With classes available throughout the day, Sparks and Southern Soul both help support the burgeoning practices of people of all ages and walks of life, and share a vision of making yoga accessible to everyone. Just as the owners of Southern Soul pursue their mission to correct misconceptions of who can practice yoga, Sparks co-owner Megan Carson "strives to create a unique, dynamic and welcoming environment where every level and every BODY can be inspired and transformed." 
Namaste, Macon. See you on the mat.