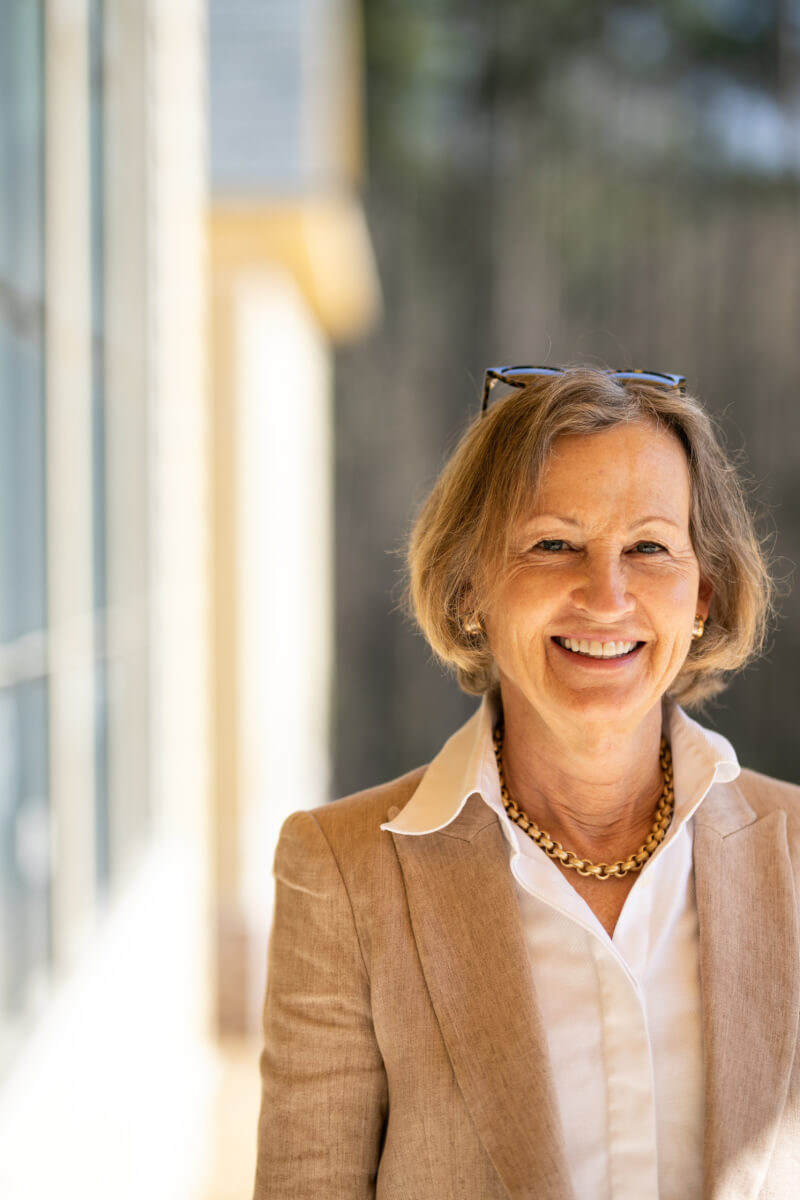 Passion and Purpose
by Jami Gaudet
Photography by Christopher Smith
Shannon Fickling navigates the complexities of architectural design and construction with a deft hand, keen insight and laid back, affable charm. Guided by her love of the work, she's mindful of the trust clients place in her to create a vision for their biggest investment and the place they'll live for years or a lifetime.
It's a daunting responsibility, but one she handles with her signature good nature and the calm self-assurance her clients count on.
Fickling's passion for architecture is a melding of her interest in art history with her love of drawing, a hobby dating back to childhood when she'd walk from her family's home on Osborne Place to Alexander IV Elementary School for drawing and painting classes taught by local artist Houser Smith.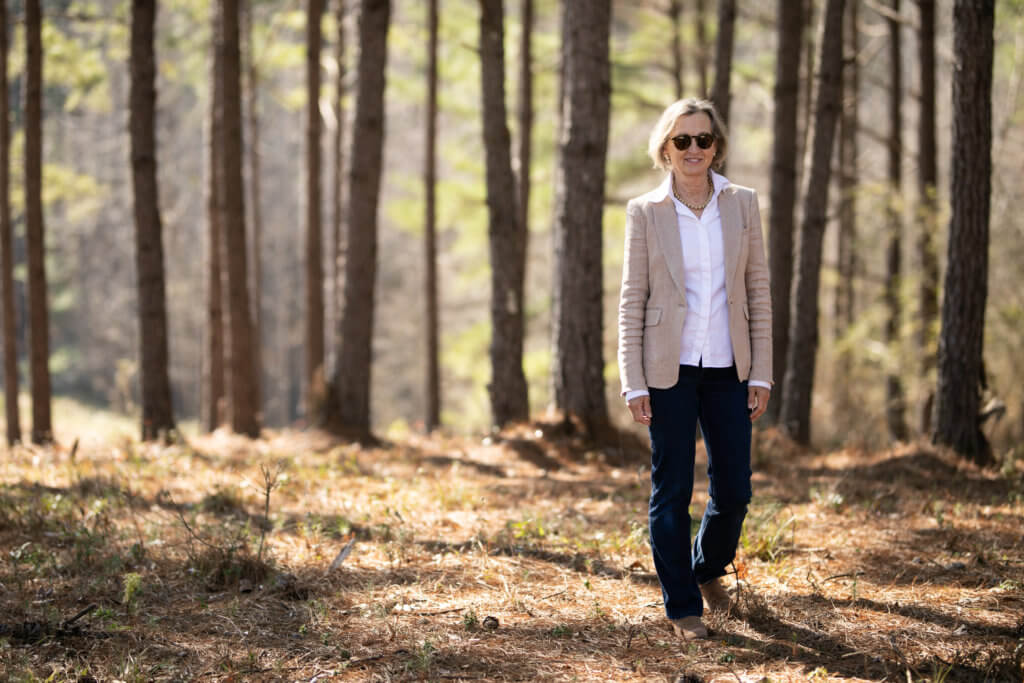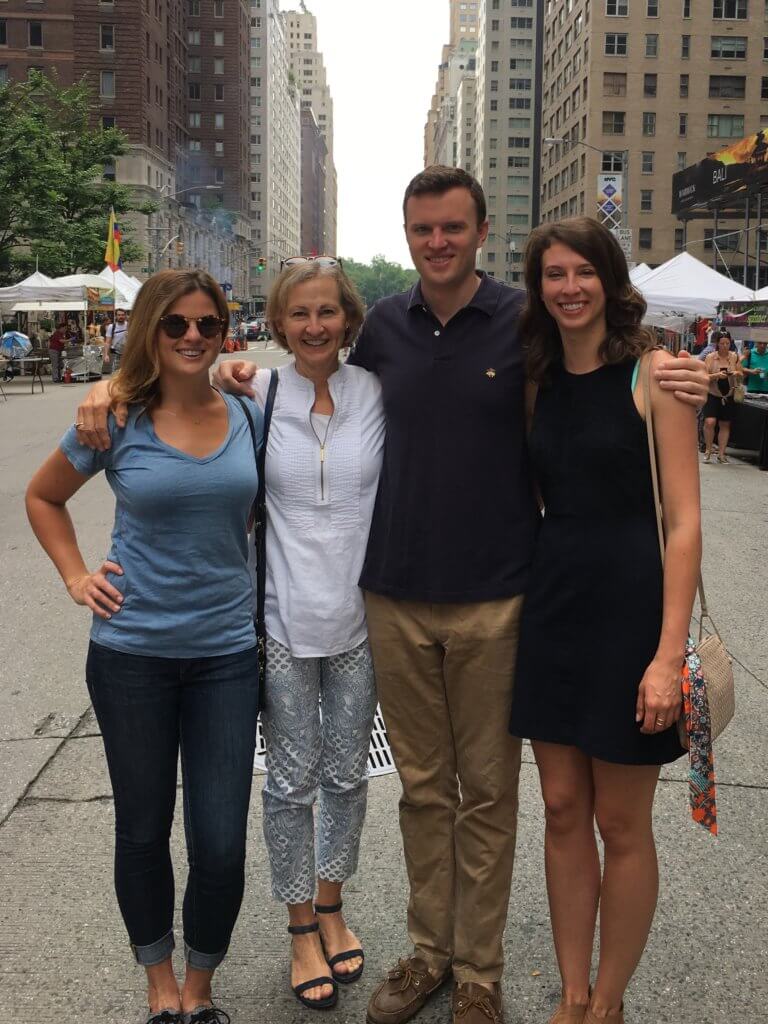 SHANNON WITH HER CHILDREN DRU, BILLY AND LAURIE
Inspiration abounded in her neighborhood and in Macon. Jean and Suzy Newton, the daughter and granddaughter of Georgia's eminent female architect Ellamae Ellis League, lived down the street.
"Although I never knew Ellamae Ellis League, her daughter Jean also was an architect, so I grew up spending a lot of time in the household of a female architect, which was rare but seemed normal to me," Fickling said.
League owned an acclaimed Macon firm for 41 years during a half-century career. Local commissions included the Grand Opera House, Macon Hospital, Mulberry Street United Methodist Church, Winship Elementary School and notable homes in Shirley Hills.
Despite rampant gender bias, League was a luminary in architectural circles in Georgia and the South, and Georgia's first female Fellow of the American Institute of Architects.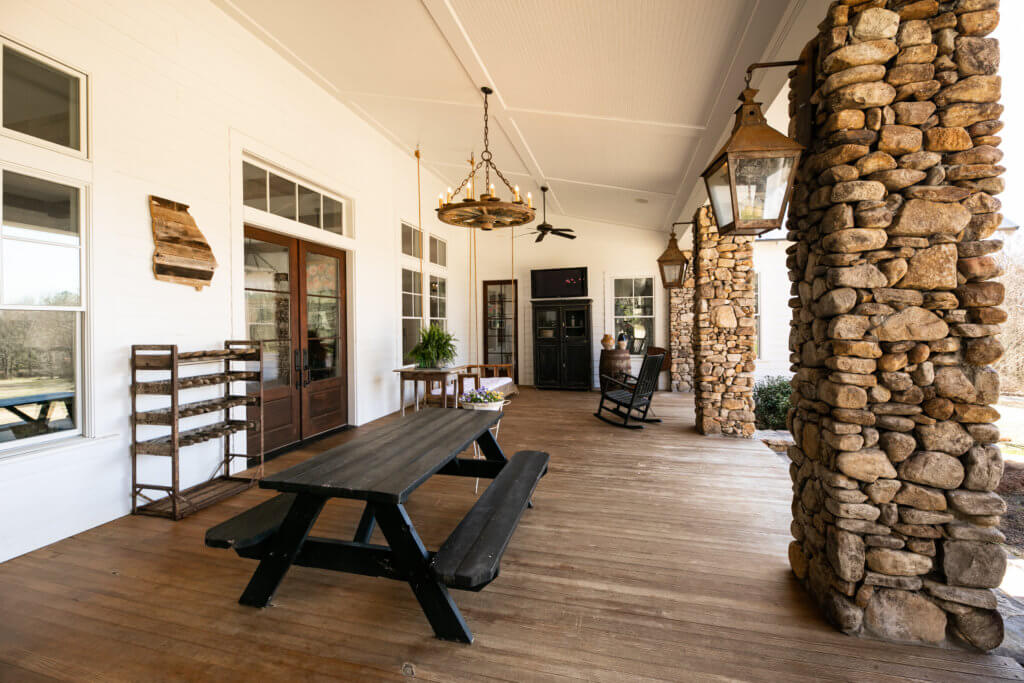 "Most older male architects returning from World War II went to Georgia Tech on the G.I. Bill. Those who settled in Macon worked for Ellamae League, and eventually, I worked for them," Fickling said.
Despite early inspiration from thriving female architects, Fickling hit a brick wall when her high school guidance counselor discouraged her from applying to Georgia Tech, saying she wouldn't be able to pass the math.
Instead, Fickling shifted gears and enrolled in Vanderbilt University, located in Nashville. Although architectural history classes continued to fuel her interest in architecture, she graduated with dual degrees in Fine Arts and Education. Returning to Macon, she taught fifth grade for one year each at Eugenia Hamilton Elementary School and Stratford Academy. She quipped, "Those experiences taught me I wasn't cut out to be a teacher."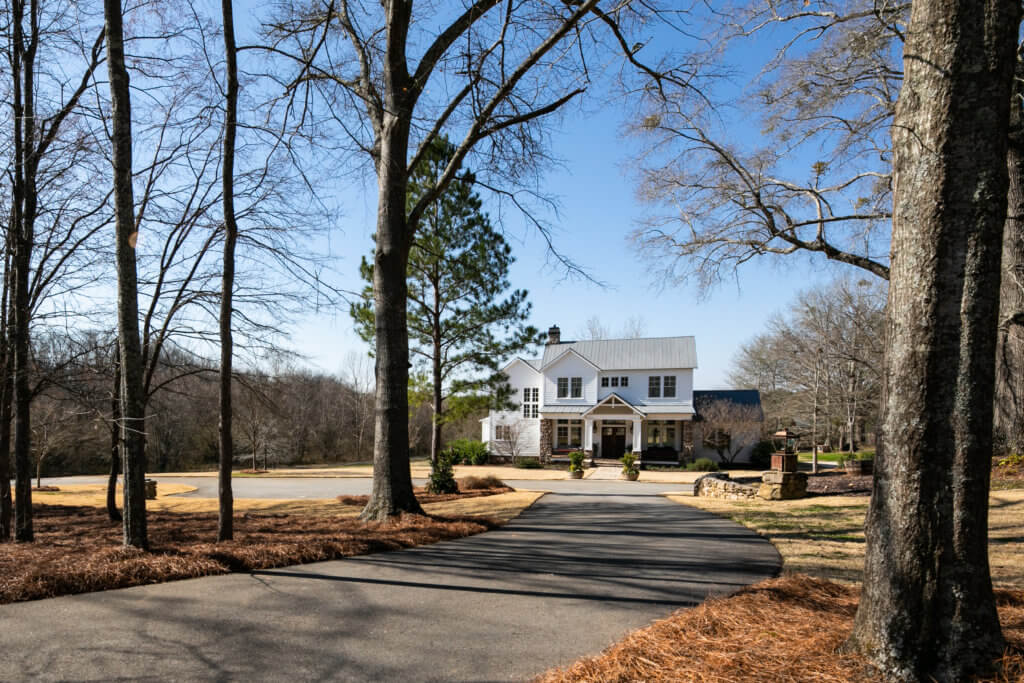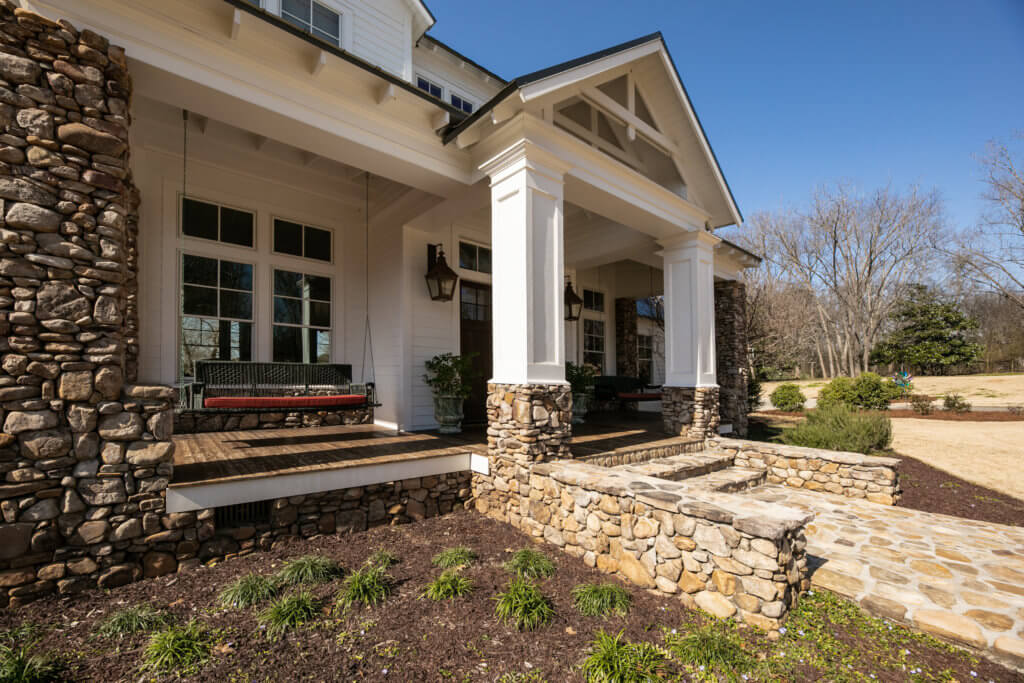 KICK-STARTING A CAREER
Still considering a career in architecture and seeking real world experience, Fickling took a job at Macon's architectural firm Holiday, Couch, Hollis & Jelks.
"I was a secretary making coffee and blueprints," she said. "But they had an extra drafting table, and when facing deadlines, they taught me how to draft, meaning pen and ink drawings. That served me well, and I continue to draw today. I don't use computer software. Drawing helps me think through the design process."
That job enhanced architecture's appeal for Fickling, who contacted Georgia Tech to gauge her chances for admission. Their reply: "Take calculus and physics at your local community college and we will accept you." Fickling completed the prerequisites and Georgia Tech kept its word.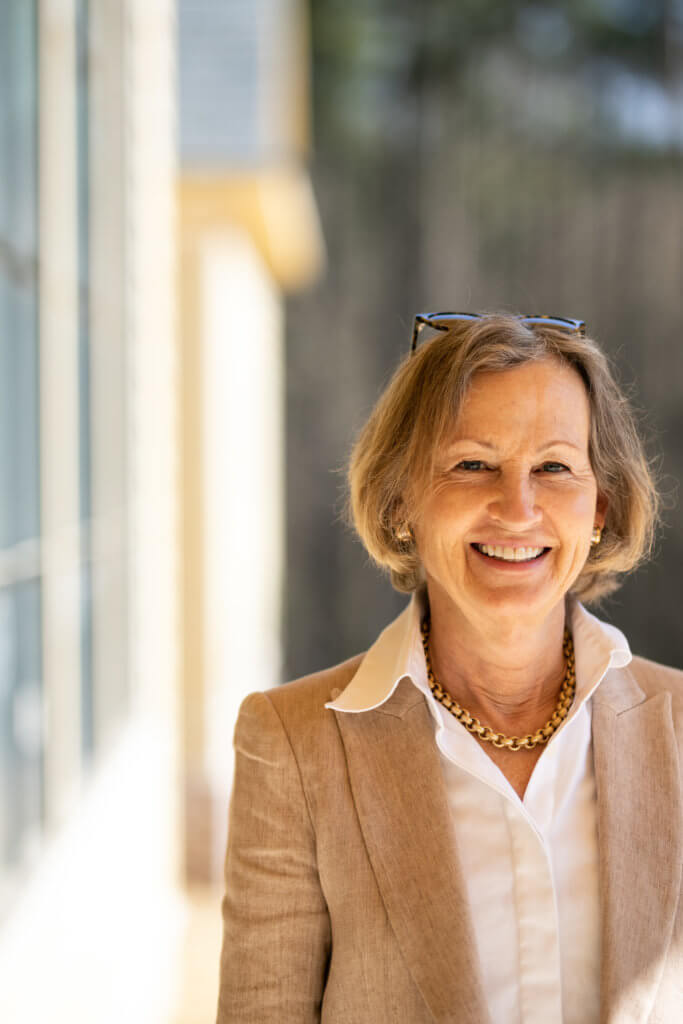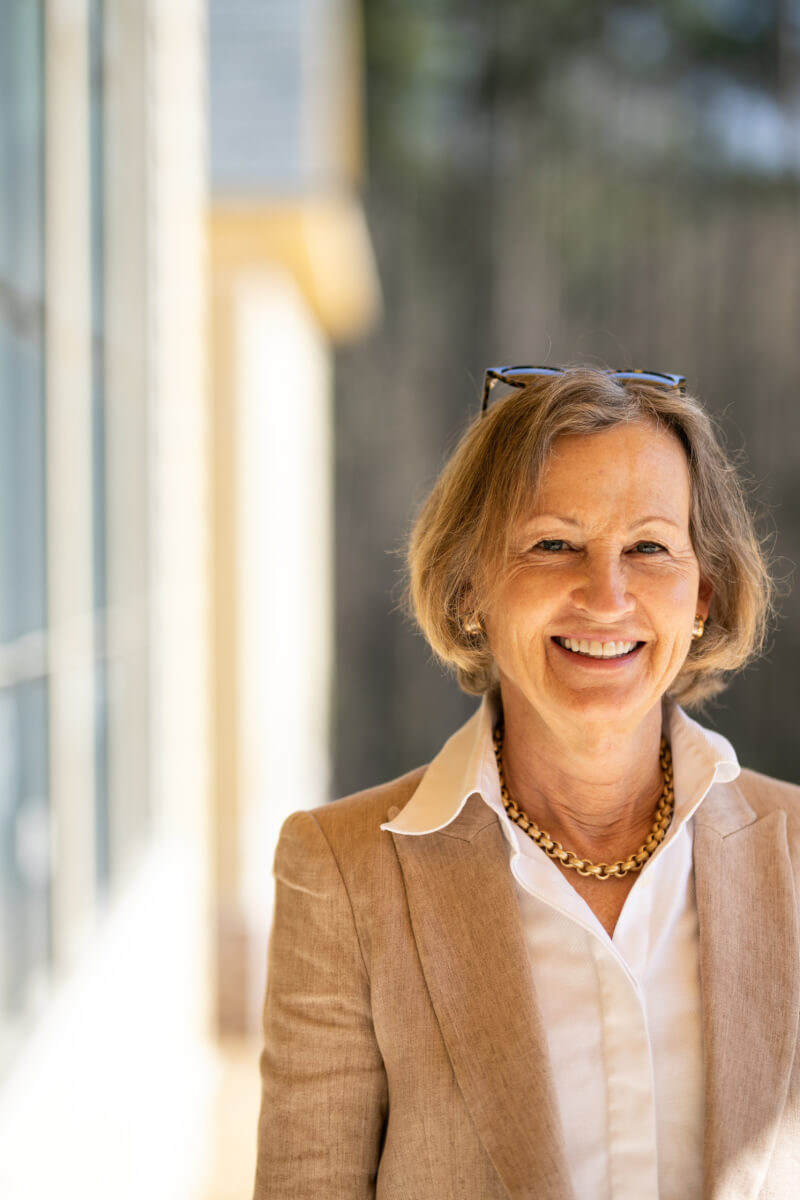 Fickling spent four years at Tech earning a Master of Architecture degree, working as a teaching assistant in an architectural history class during the school year, and during summers at the architectural firm of Rabun, Hatch in Atlanta, where she encountered another role model in Helen Hatch. Diploma in hand, Fickling returned to Macon and spent four years at Wood, Morris and McTier.
Fickling and Macon landscape architect Wimberly Treadwell have a lifelong friendship that Fickling said, "dates back to grade school and playing kick the can in each other's yards."
Treadwell's father was an architect at whose firm, Dennis and Dennis, Fickling spent the next two years honing her skills.
Treadwell and Fickling have collaborated on numerous public, private and civic projects and Treadwell has great admiration for her friend's work.
"Shannon has always loved architecture. Enthusiastic about each project, she sees things homeowners don't see and creates space that makes them happy," Treadwell said.
Early in her career, Fickling realized she preferred residential design to commercial. Even before venturing out on her own, she drew houses on the side, which she said is common among architects."When I started out, residential work was a niche no one filled. Larger firms wanted bigger jobs because their overhead was greater. When I opened my office, those firms sent me residential jobs," she said.
In 1998, motherhood pushed Fickling to launch Fickling Architectural Services.
"I needed more flexibility and the ability to work from home. Being on my own also enabled me to concentrate on residential work, historic renovations and additions, which is hard to do within a commercial architectural firm. Both reasons were equally important," she said.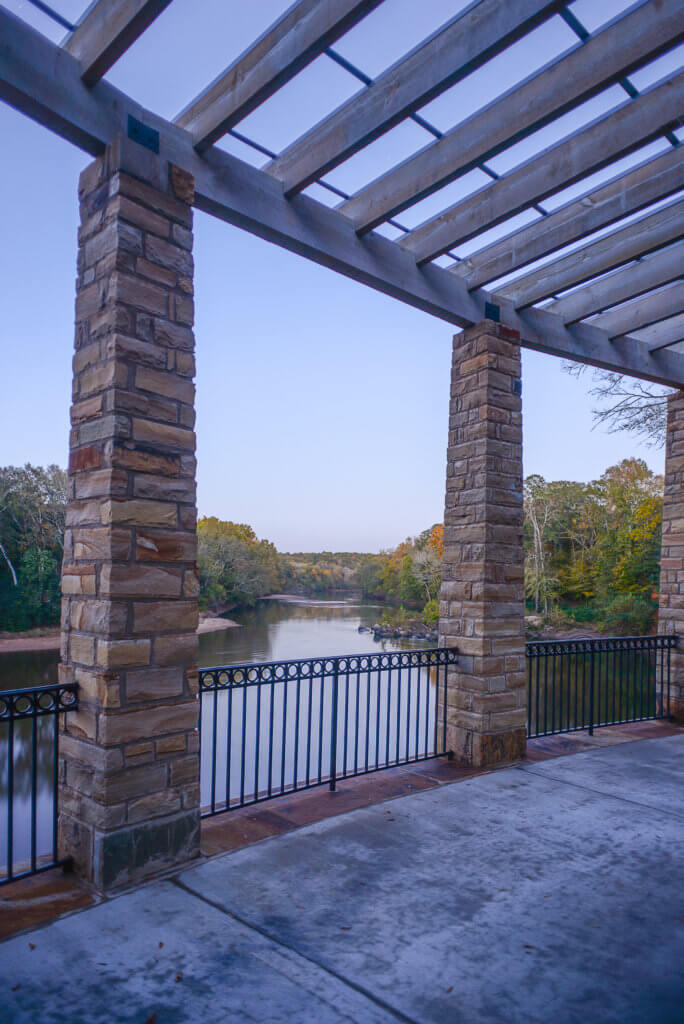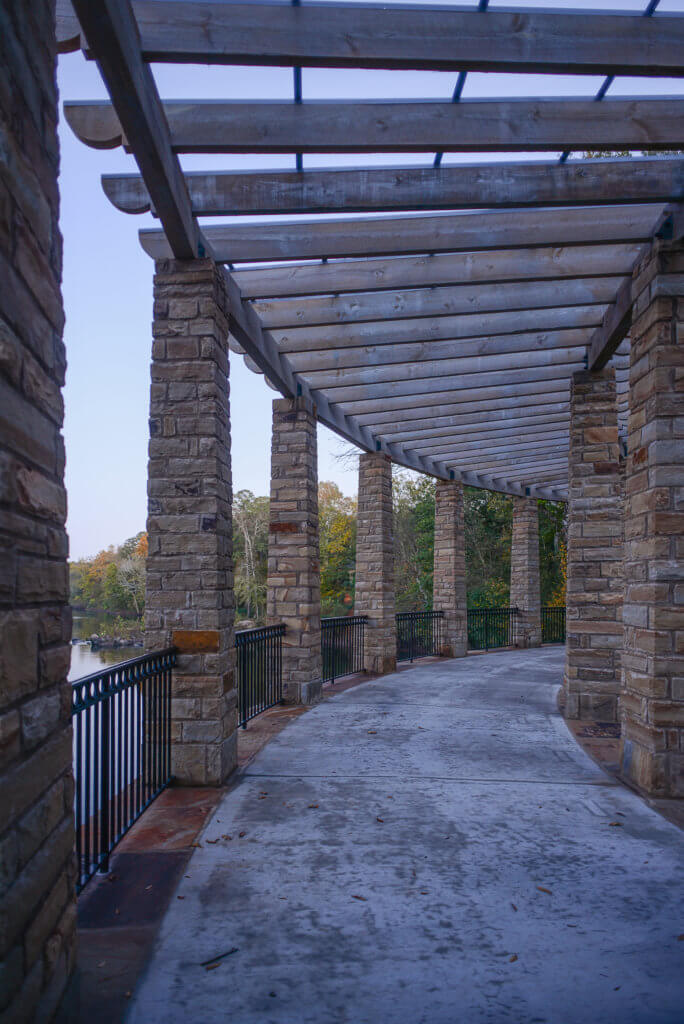 MIXING PASSION AND PURPOSE
Success in residential design led to a passion for historic preservation.
"A client hired me to work on an old house, which I found extremely interesting, and they recommended me to someone else. Nearly all my work throughout my career has been word of mouth, from one old-house owner to the next. What I enjoy most is a house that's a wreck, although I've worked on many historic homes that weren't," she said with a laugh. "I enjoy problem-solving, the challenge to modernize a historic home and retain its character. I love bringing an ugly duckling back to life."
Fickling's interest in historic preservation originated with her love of her hometown.
Although born in Augusta, she was raised in Macon, which she said, "has a wealth of historic buildings. But due to the city's relative poverty, they didn't get torn down during the 1960s and '70s when urban America was tearing down and rebuilding. Vacated buildings sat empty long enough to come back in style, which is the source of our successful revival. We didn't plow everything under like Atlanta and other cities."
Looking for a new challenge and a way to contribute to the community, Fickling joined the Historic Macon Foundation (HMF) staff in August 2018. Executive Director Ethiel Garlington called her the most accomplished and talented residential architect in the area, crediting her with tireless work on 16 design projects in Beall's Hill.
"Shannon's a creative designer who's creative with budget-friendly solutions, critical in our business," Garlington said. "She has a passion for revitalization and beautiful design, and that's Historic Macon's mission."
Fickling is proud of her Beall's Hill work.
"It was a beautiful old neighborhood that became a blighted area with boarded up houses," she said. "Today, with HMF's respectful approach to revitalization, it's a mixed neighborhood, not segregated in any way."
As a former Urban Development Authority board member, Fickling touted the success of round one of the Macon Action Plan (MAP) to help revitalize downtown.
"We completed a hefty list of downtown projects funded by two of Macon's generous foundations, Knight and Peyton Anderson, administered by the Community Foundation of Central Georgia. After completion, private developers got involved, which is what you want," she said.
Chris Sheridan, civic advocate and former president of Chris R. Sheridan & Company, said, "Shannon approaches every project with grace and dignity. She isn't afraid to get her hands dirty, which produces amazing results."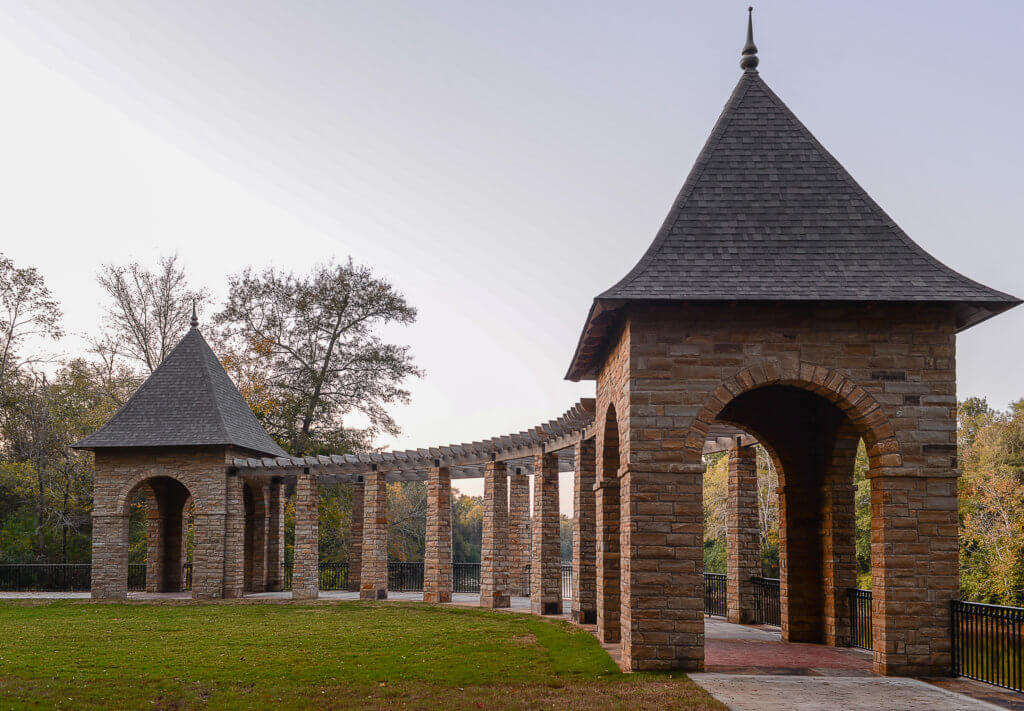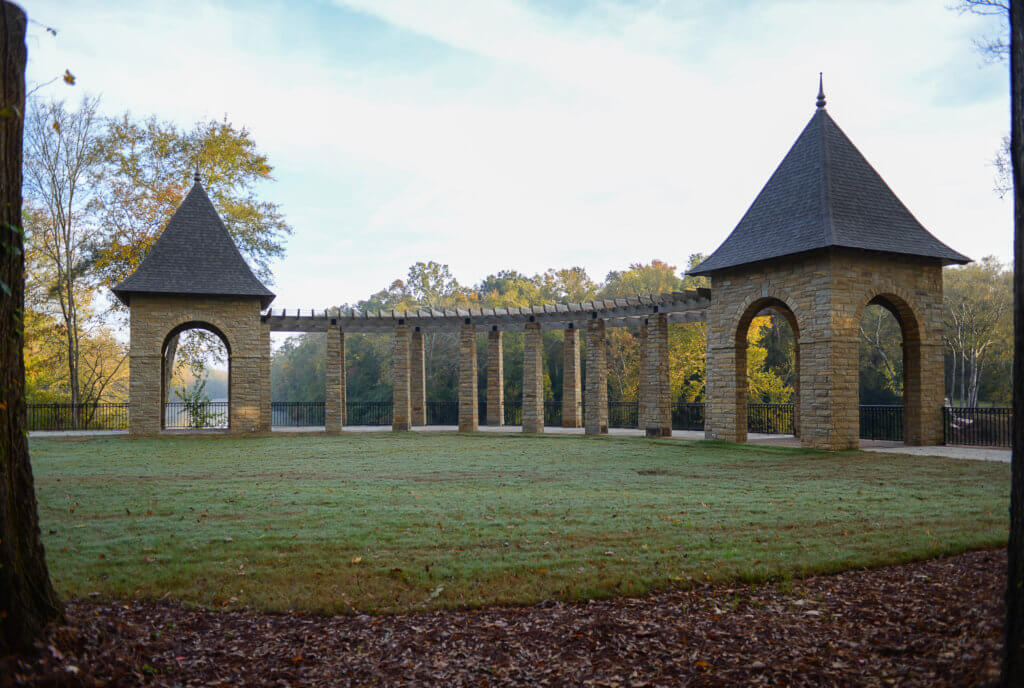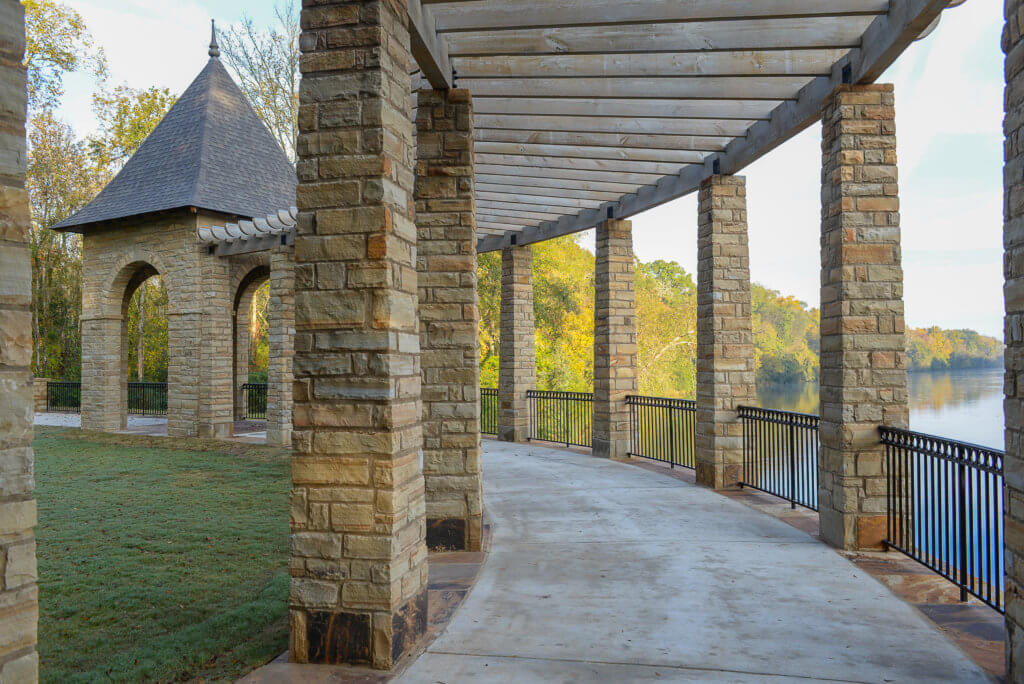 GAME-CHANGING PANDEMIC
Envisioning downtown's future, Fickling contended, "we're on the right track" and believes the COVID-19 pandemic will prove beneficial for Macon.
"Young people are leaving large urban cities to settle in smaller ones," she said. "The lack of good jobs kept millennials from returning to Macon, but now, people are working from everywhere."
Fickling sees people of every age reimagining their lives working from home – a game changer in Macon and in her own family.
"My son Billy and his wife, Frannie, who lived in New York City prior to the pandemic, recently bought a home in the historic district and work from home, he in finance and she for a national retailer," she said.
Beyond parental delight in their relocation, Fickling is "glad they bought when they did because Macon's residential market is doing better than it has in decades."
Daughter Laurie, a landscape architect, opened a Macon firm in 2020 and works part-time remotely for a Denver-based landscape design firm. In 2021, Fickling will conclude her work with Historic Macon and will open an architecture and landscape design firm with Laurie.
"We won't be limited to residential work. Laurie will do larger projects around town," she said.
Daughter Dru, who works in visual effects in Los Angeles, currently is on location in Atlanta filming a large-scale project for her company.
Fickling sees a confluence of trends that bode well for Macon, and has observed that people at all stages of life are renovating the homes in which they're spending the bulk of their time and many older couples are retiring in place.
While downtown Macon continues trending for young singles and couples, as more and more amenities become available, Fickling also sees potential for development that appeals to empty-nesters and families.
She's enthusiastic about the next phase of the Macon Action Plan (MAP 2.0) and accompanying funding, saying, "We're on the right track and in the right place at the right time. I believe the pandemic ultimately will prove beneficial for Macon."
As a professional steeped in design, development and construction work for decades, Fickling said that "sometimes it has been difficult to do business in the city, unnecessarily so. I'm hopeful they will streamline the process."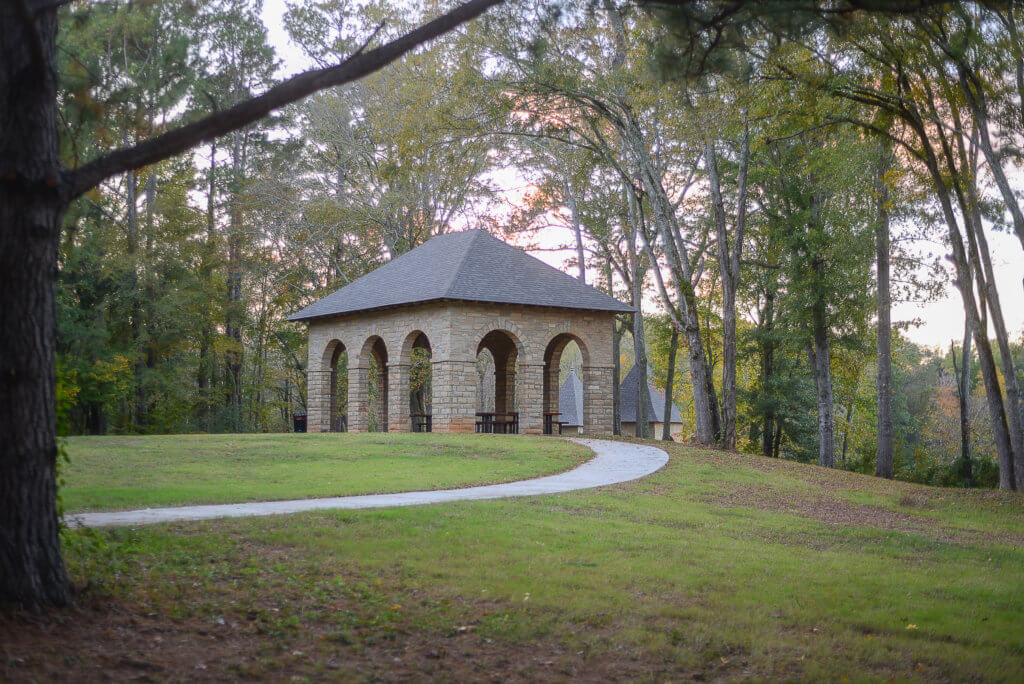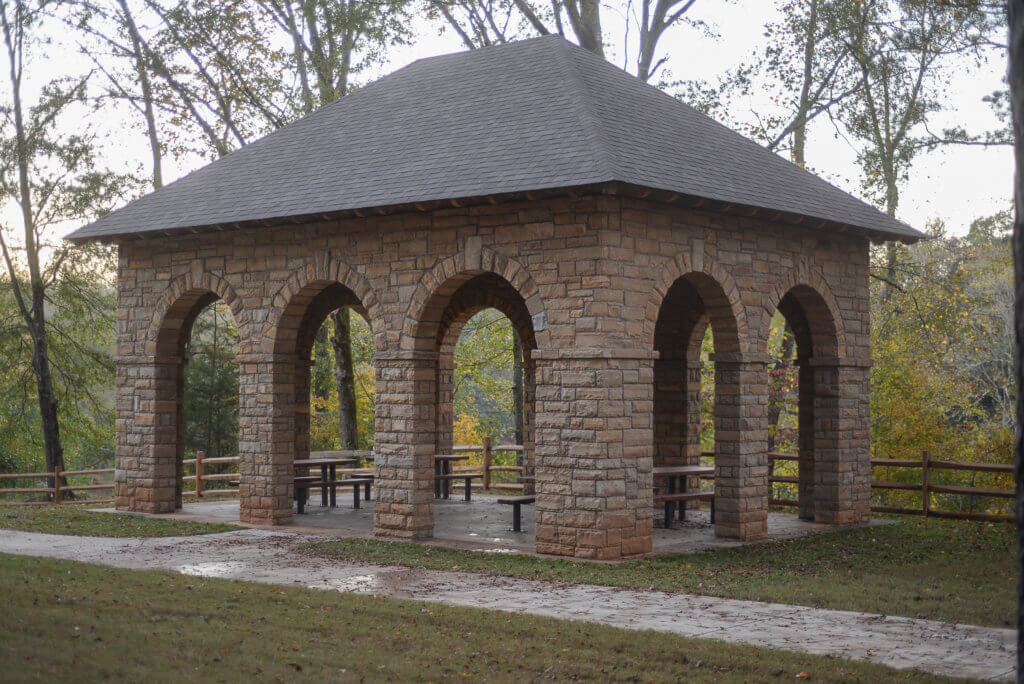 LEAVING HER MARK
Fickling maintained that she sees things better now than she did in her youth.
"Although some architects design well from the get-go, it's more common that we learn throughout our career and improve with age," she said.
Fickling's personal taste is casual — bungalows and craftsman cottages. But she was quick to note, "I love working on homes of any era. Recently I've enjoyed 1950s and 1960s ranch houses, and Macon has some very good ones."
Fickling's following for new residential construction includes two generations of Macon's Liipfert family: Dawn and Richard Liipfert's home in 1997, a home for daughter LaWahna Dawn Pyles in 2012, and one for daughter Summer Sterling Grisamore, completion set for this summer.
One of Fickling's favorite commercial projects is Amerson River Park, which she completed for NewTown Macon in 2015. Heralded as a Macon gem, she called it "a really good project with a really good team and budget. I got to do the fun stuff — two stone-arched pavilions near the river and the overlook on the river. I also did the bathroom next to the playground."
In a profession in which a mere 17 percent of architects are female, Fickling's experiences with male architects and with men in construction are remarkably positive.
"I have more memories of men who took the time to teach me than I do of those who wrote me off because I was a woman. There were jerks, but for the most part, I was helped," she said, adding that she is grateful for the "hand holding in a very positive way," which she experienced with local contractors such as Al Gerhardt, Chris Sheridan, Don Weiche, Charles Etheridge and Franco DeMichel. She also found camaraderie in former estimator Christy Kovac, now president of Sheridan Construction.
She encourages young women who might be interested in architecture as a career to research the profession.
"There are so many possibilities within the field, whether you have an artistic bent, or a love of technology or engineering," she said. "Architecture has been a rich, enjoyable career for me. I have no regrets."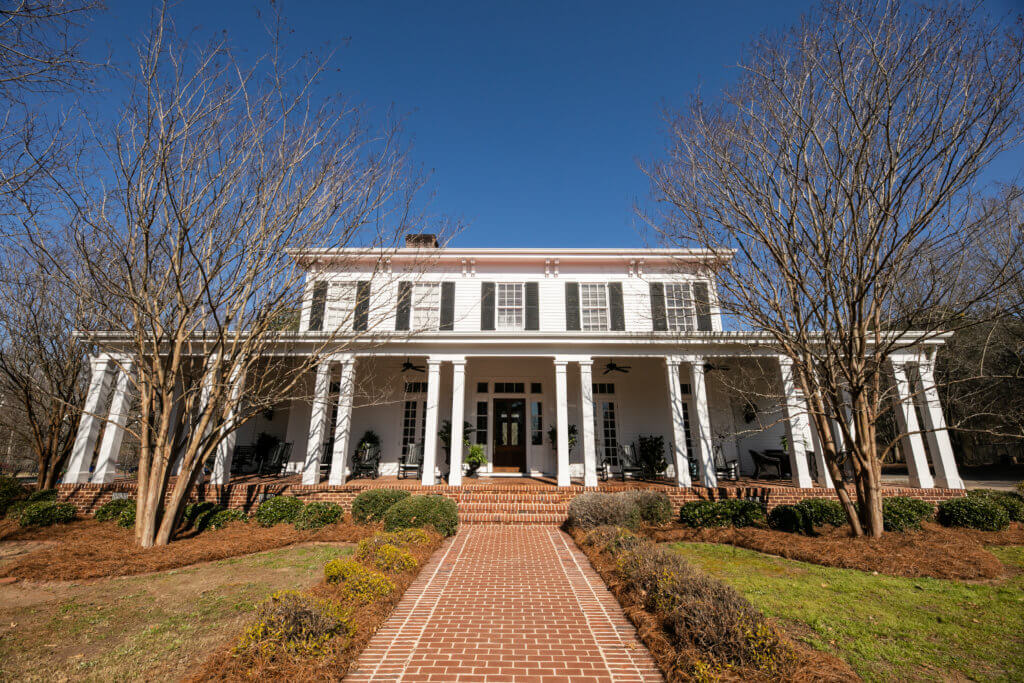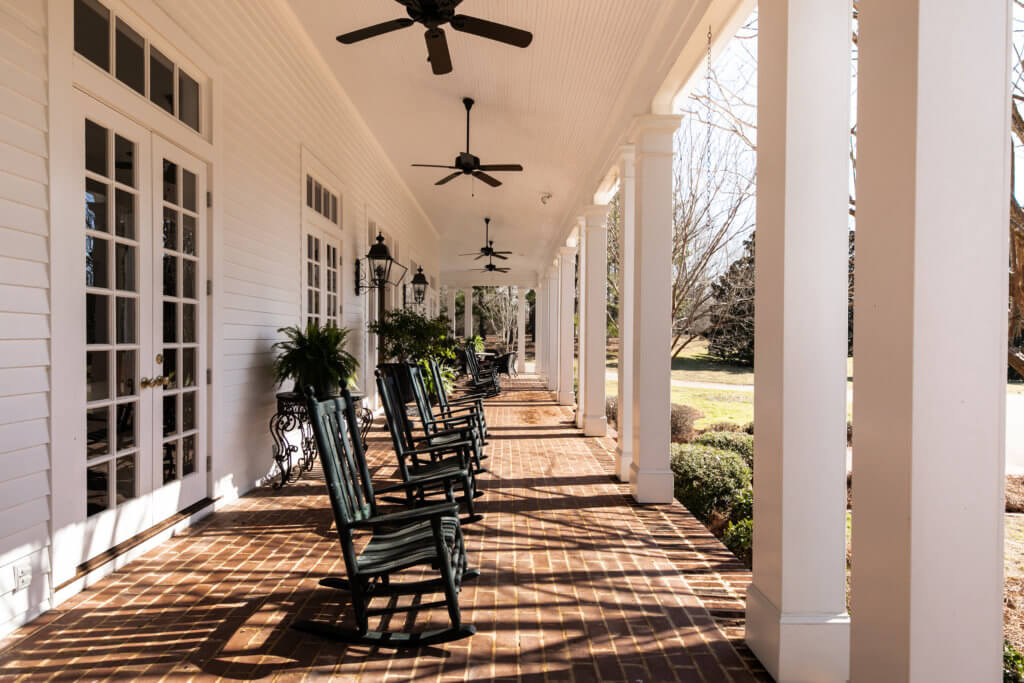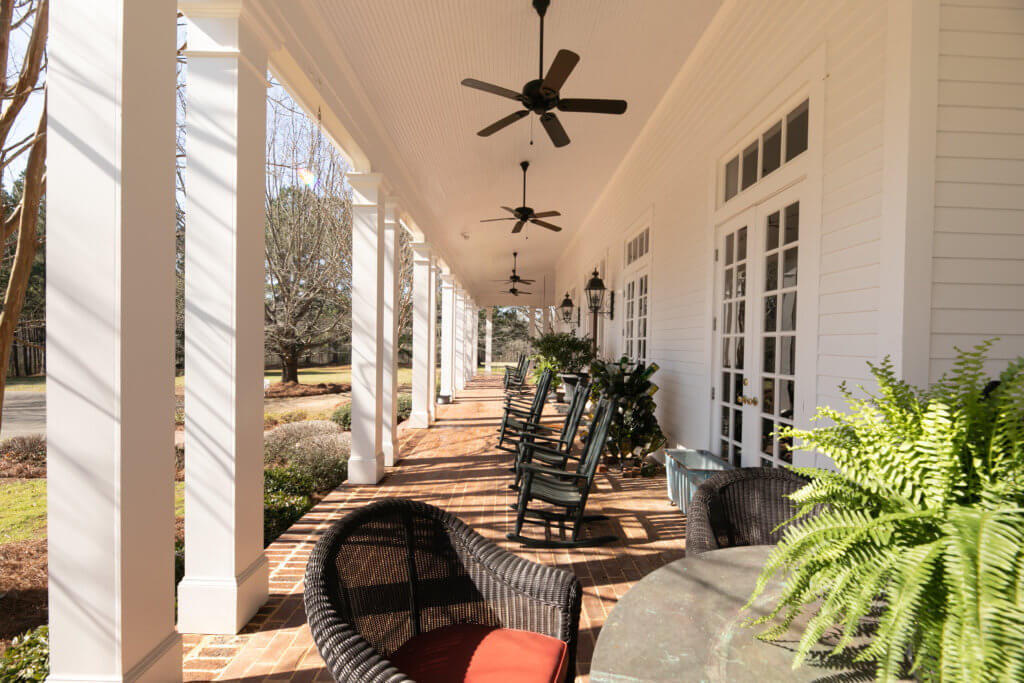 THE HOME OF DAWN AND RICHARD LIIPFERT. DAWN SAID, 'WE LOVE OUR PORCHES AND SITTING ON THE BACK PORCH WATCHING THE GRANDCHILDREN PLAY.'