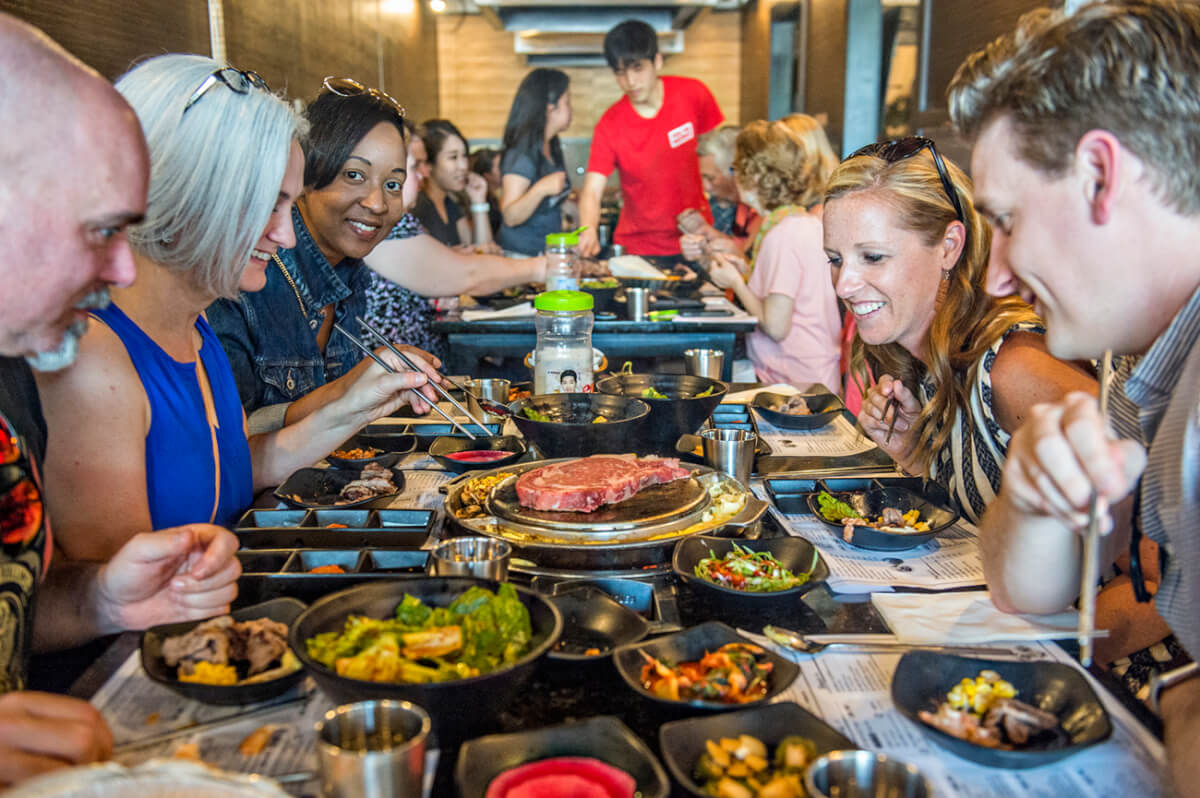 Southern Seoul
Visit Gwinnett County this fall to experience Korean culture
By Kathy Nolan
Photos courtesy of Explore Gwinnett 
You can spend an entire day flying to Korea, or you can drive just two hours and experience fascinating K-culture. More than 30,000 Koreans will gather in Gwinnett County this October. See what happens when Southern hospitality and Korean customs collide for cultural education and entertainment. 
Sarah Park is native to Korea and a member of the Korean Food Global Association Southeast, which makes her the perfect tour guide for Korean experiences. Working closely with Explore Gwinnett to bridge the gap between Gwinnett's hospitality industry and the local Korean community, Park leads Seoul of the South Restaurant Tours. She helped us get the skinny on K-pop, karaoke, Korean barbecue and K-beauty treatments. 

Korean fried chicken
Move over Colonel Sanders. With more than 20,000 fried chicken eateries in South Korea, KFC stands Korean Fried Chicken. While its American cousin is usually brined and dredged in a flour and buttermilk mixture, Korean fried chicken tends to be lighter and crispier with a thin, almost paper-like skin that is not heavily battered. 
Park recommends pairing an ice-cold Hite with chimaek. Chi is short for chicken and maek for maekju, which is Korean for beer. Don't forget to try the mou (pickled radish) to provide a little acidity with the meal.  
To get a good foundation on popular Korean snack foods, Park said to check out Harue Food & Cafe in Duluth. This place has a little bit of everything – from kimbop to ddukbokki (spicy rice cakes). Harue also offers popular items including ramen and donkatsu (deep-fried pork cutlet).  
While there are no shortages of options, you can never go wrong with 9292 Korean BBQ. If you are up for a challenge, try one of the all-you-can-eat options. A box set comes with a variety of meats, which allows diners to sample different cuts on the tabletop grill. The side dishes of steamed eggs and veggies at 9292 are amazing. Complete your meal with a selection of traditional stews or noodles that typically end Korean barbecue experiences back in Seoul.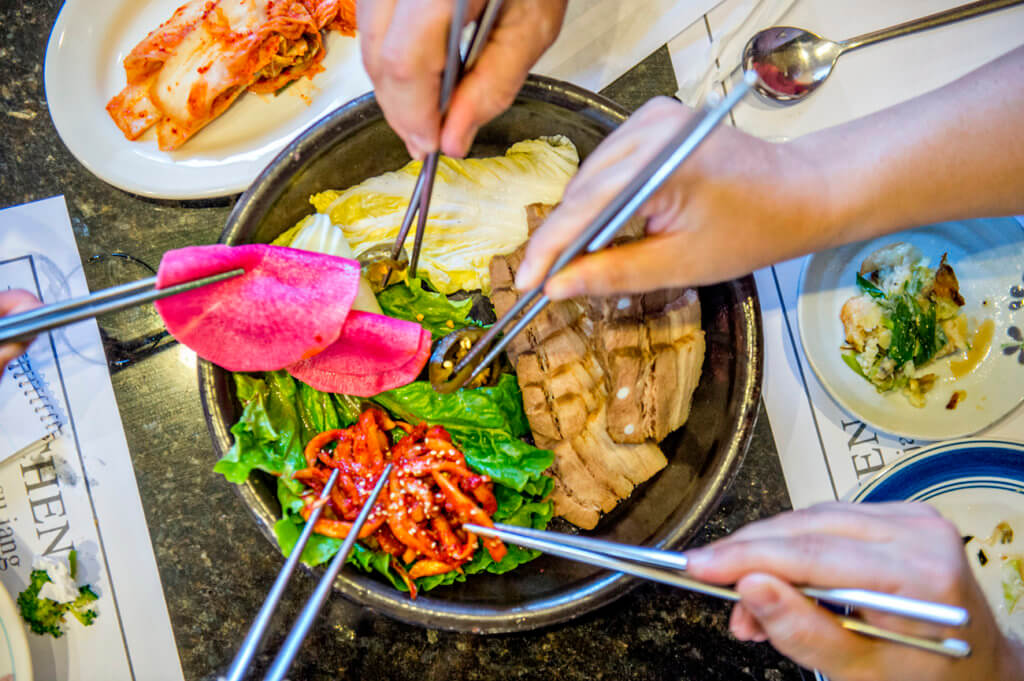 K-pop and karaoke
Since the 1990s, the Korean Wave (hallyu) continues to grow with the rising popularity of Korean music videos, dramas and movies. To discover all things K-pop, visit the K-Pop Music Depot in Suwanee, tucked away in a shopping center on Old Peachtree Road. Find classic CDs and new DVDs from K-pop legends and rising stars. True fans love the socks, pillows and mugs adorned with K-pop's most popular stars. 
Party like a rockstar at AGIT Lounge & Karaoke, a concept bar opened by four enterprising young friends who came from Korea to Duluth for high school. With decor reminiscent of the 1980s, original graffiti is covered with Korean phrases illuminated by classic neon lights. For late–night munchies, try spicy pork belly pasta and a frozen beer or creative cocktail. 
K-beauty secrets
Think of this as an introduction to Korean beauty brands that are currently in vogue with K-pop stars and celebrities across the globe. K-beauty products offer an affordable alternative to more expensive brands on the market. 
Start with a sheet face mask. For less than $2 per treatment, you can spend 15 minutes relaxing and re-hydrating your skin. Korean eye shadow typically uses less pigment, instead producing a more dewy and glittery look when applied. Korean nail polishes offer a wider variety of colors, especially in matte finishes. Eye shadow and nail products range from $3 to $5, so grab several. Visit Aritaum in the Assi Plaza in Suwanee to find the glamorous goodies. 
Head over to Jeju Spa in Duluth where you can exercise, receive a variety of spa treatments or relax in several mineral saunas – each with different healing properties. Try a Korean Demadi, a full body cleanse and scrub, and you'll come out feeling baby smooth. Take a nap beneath the soothing infrared lights in a cozy pod or relax in one of the communal whirlpool spas. The 24-hour wellness facility is a favorite layover respite for travel-weary pilots and flight attendants.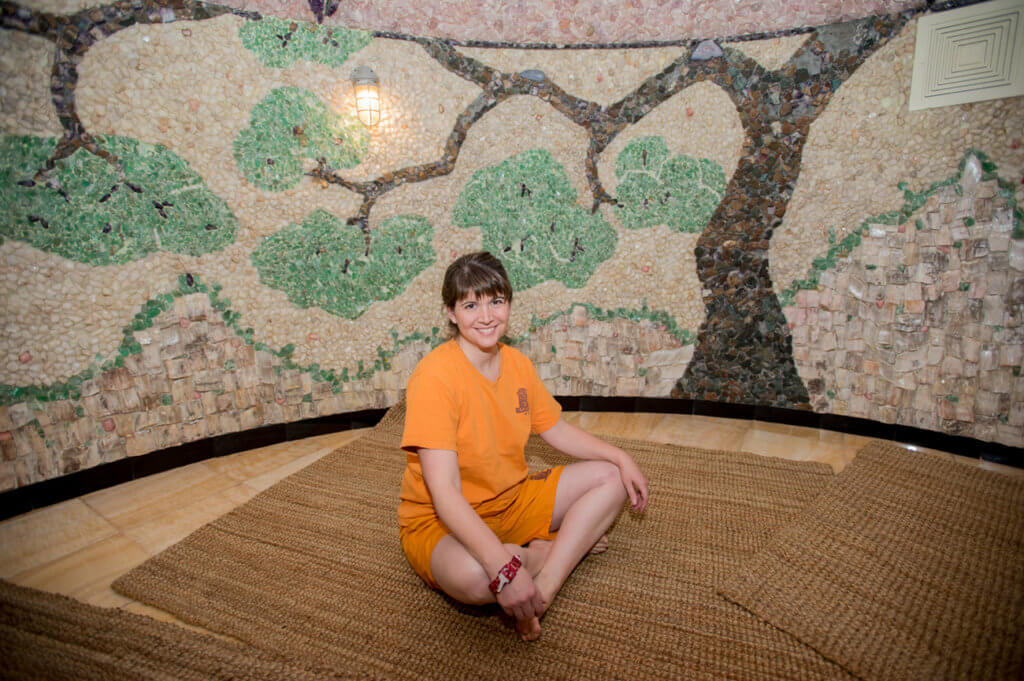 Korean Festival
Immerse yourself in Korean culture by attending the Korean Festival in Atlanta. The largest Korean festival in the Southeast draws more than 30,000 people every year. The festival, happening Oct. 19-20 on the grounds of the Korean American Association of Greater Atlanta in Norcross, includes more than 80 vendors, food trucks, traditional Korean musicians, local musicians and free-gift events. 
This annual event has expanded to provide guests with a range of exposure to Korean sport demonstrations including Ssireum, a traditional wrestling form recognized as the national sport of Korea, as well as taekwondo, the popular Korean martial art form. There also will be fun, participatory events like a K-Pop dance contest, karaoke, a cooking competition and a beauty pageant.  
Learn more about this and other fascinating K-culture at exploregwinnett.org.