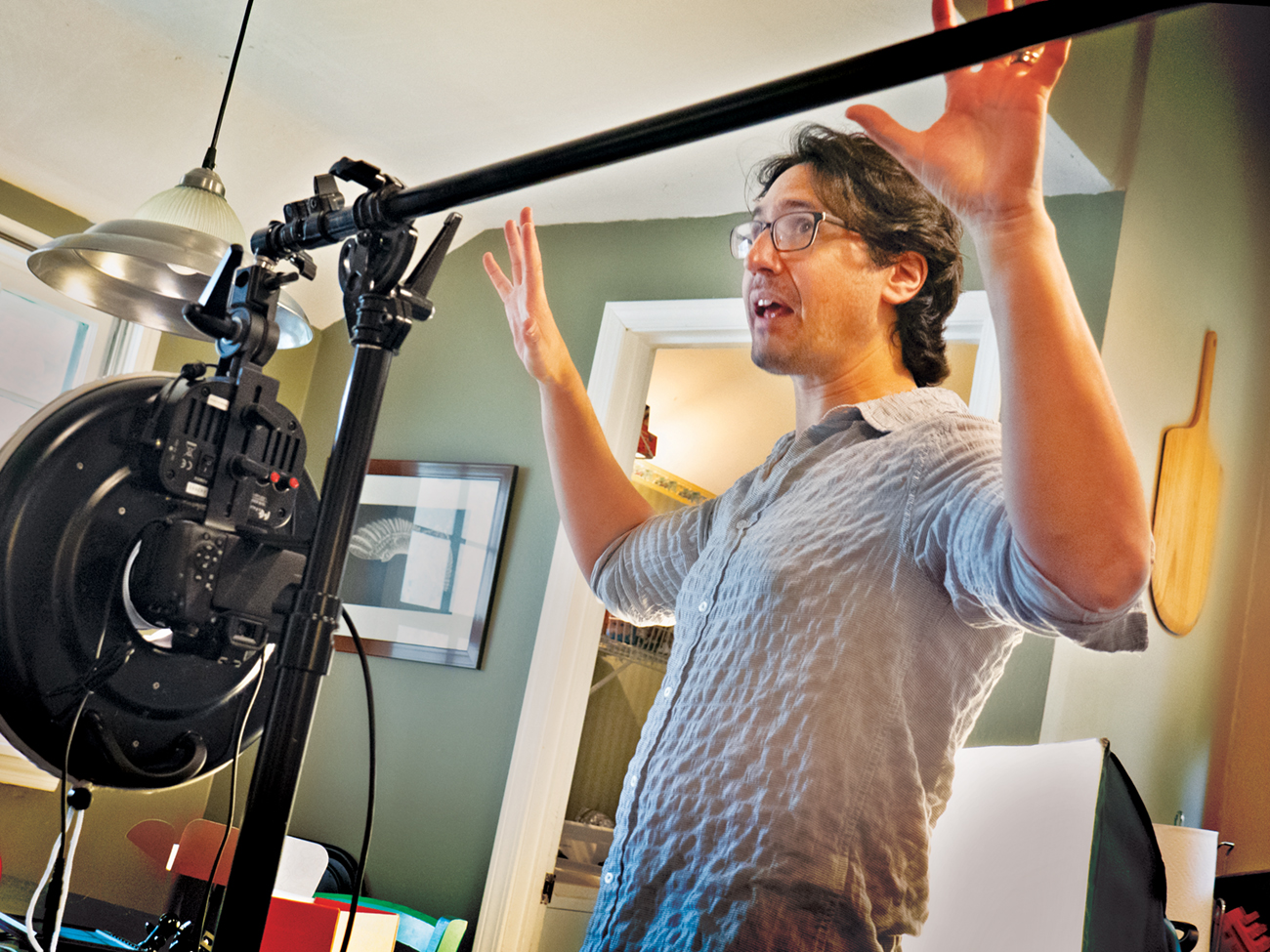 The Accidental YouTube Chef
Mercer professor Adam Ragusea turns a viral moment into a new career
By Traci Burns
Photography by Jessica Whitley
"My neighbors might be suspicious of a Yankee in their midst making biscuits, but I figure if I use White Lily I'll be okay," says Adam Ragusea, smiling.
He's testing a recipe for his YouTube cooking channel, measuring the South's best-loved flour to toss with delicate curls of chilled butter. The bright 200-square-foot kitchen of his bungalow home in the Historic Vineville neighborhood doubles as the location for many of his videos, which over the past year have amassed an incredible 30 million views and drawn nearly 400,000 subscribers – enough that he's making the leap from Mercer University journalism professor to full-time YouTuber.
Ragusea's fans have formed a (mostly) positive, congenial community in the always-active comment sections of his videos. They bond over inside jokes and a shared sense of humor. One fan describes Ragusea as "if Keanu Reeves and Alton Brown had a kid." They share an appreciation for the videos' straightforward, confident style, compliment Ragusea on his rapidly growing videographer skills and admire his soothing voice. 
Mainly, they're captivated by the talented way he guides home cooks through the steps of preparing something simple yet delicious, like lasagna or a roast chicken dinner, making nurturing via nourishment more accessible to all.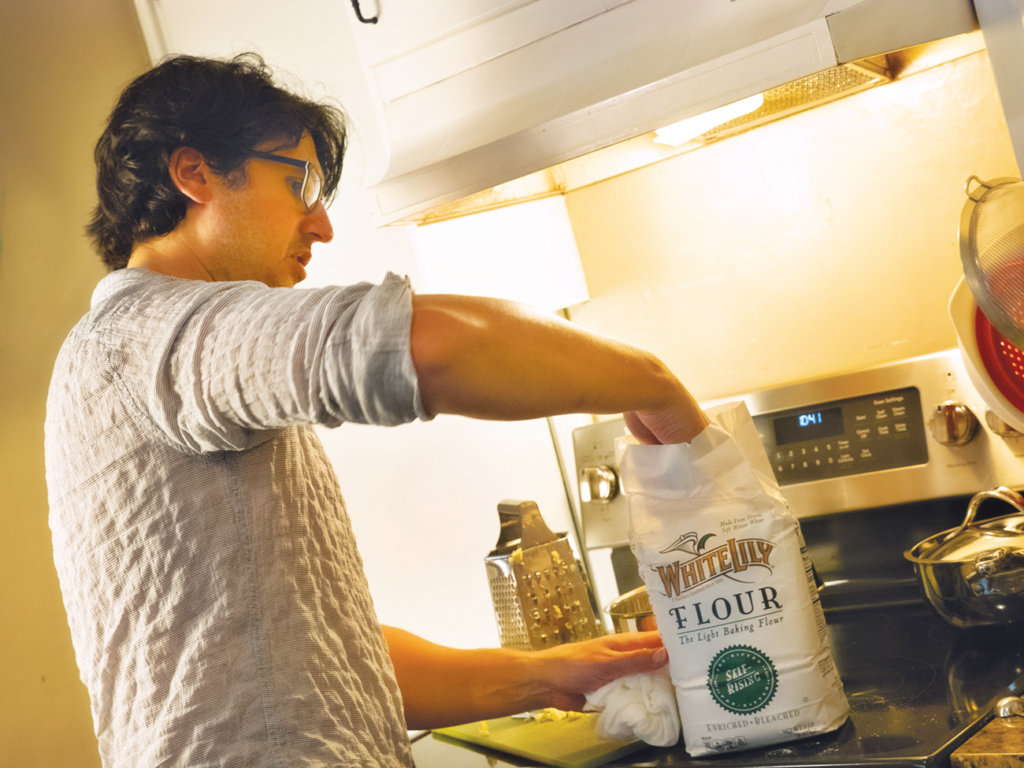 Ragusea, who is married to writer Lauren Morrill and has two young sons, is originally from Pennsylvania but has been in Macon since 2012, working as bureau chief for Georgia Public Broadcasting for two years before moving to Mercer's Center for Collaborative Journalism, where he teaches journalism and media production classes.
"Mercer is very much about multimedia facility and competency, so I had to teach video," says Ragusea. "The whole reason I made my first three cooking videos was to practice; I knew I'd be more likely to actually do it if I gave myself an assignment I knew I'd enjoy."
In December 2018, Ragusea uploaded one of those videos, "Making New York-style pizza at home," to YouTube. In it, he outlines his quest to re-create the perfect pie of his nostalgic dreams. It's a refreshing change of pace from most cooking videos; no lengthy intro, just a confident narrator trusting his viewers to follow along.
Ragusea intended it as a pedagogical tool to share with his students, but thanks to YouTube's algorithm, the view count started skyrocketing in March 2019.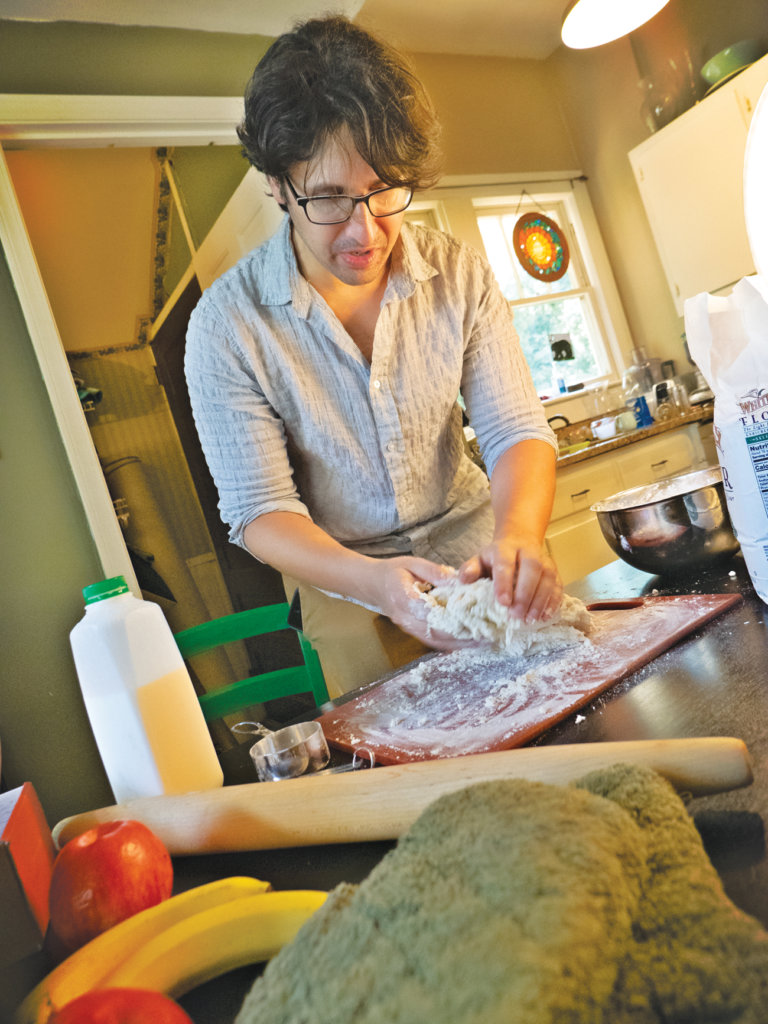 Ragusea applied to YouTube's Partner Program, which enables creators with at least 1,000 subscribers and 4,000 hours of watch time to earn money via ads. When his approval went through, he took advantage of his newfound spotlight, uploading a video for broiled chocolate chip cookies that quickly went viral again. This time, the surge was directly related to a popular repost on internet forum Reddit.
Viewers connect with Ragusea's direct, didactic style.
"That's where I feel like my background has really helped me," he says. "I don't feel like I'm any better at writing than many other experienced journalists, but that skill, as common as it is in news, is totally uncommon on YouTube. Don't waste your audience's time. I often put the big takeaway first in my videos, so that if people jump ship, they still have the info they need." 
His plan is to become a full-time YouTube content creator after he finishes the current academic year at Mercer. The decision didn't come lightly, but he has the audience and the reach to make it not just financially feasible, but surprisingly lucrative.
"There are two distinct income streams," he says. "The YouTube Partner Program – they sell ads for you and take half – and in-video sponsorships that are a flat deal. You have to achieve an incredible scale in order for this to work. I never thought I could do that, but lo and behold, I did." 
Ragusea is currently in a position to earn nearly six times his current salary, so to him it's a no-brainer.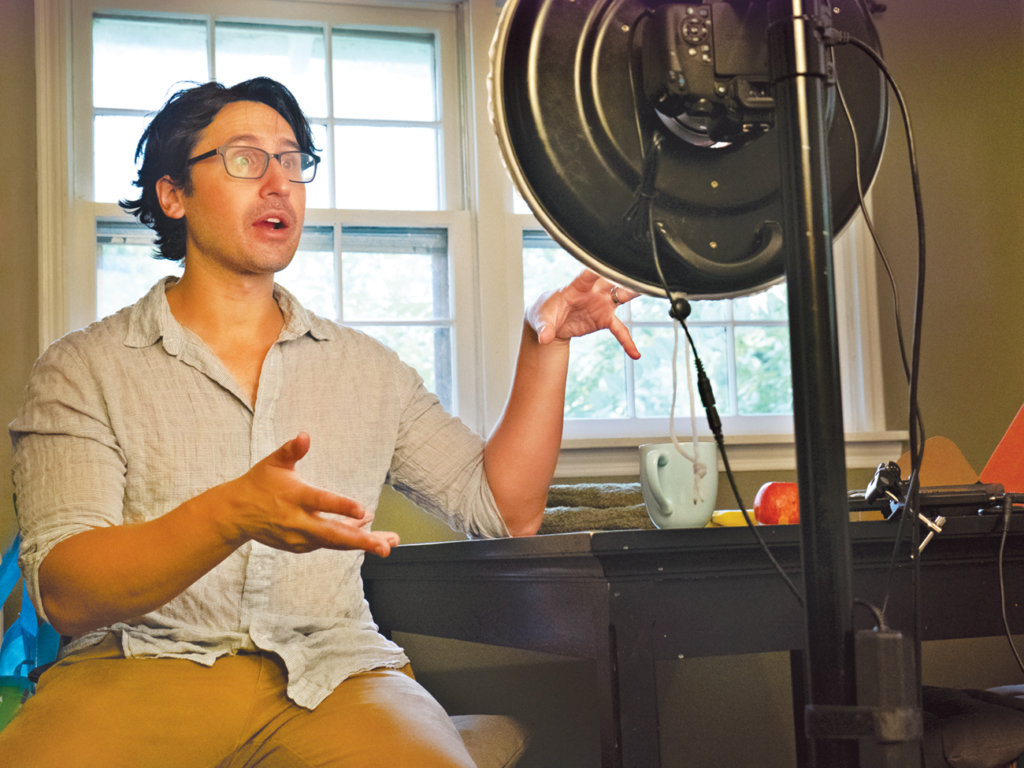 "I have kids. I have no money in their college accounts," he says. "I still get scared sometimes, because the public is fickle, but I felt like it was time to take a risk on myself." 
Plus, worst case scenario? "I go back to teaching," he says, "and, having had this experience, I'll be all the more employable."
Ragusea is endlessly complimentary of Mercer's model for teaching journalism, and has absorbed invaluable information about the media world's inner workings while on this whirlwind journey. Most impressively, he's been able to teach what he's learning in real time, giving students the tools to become savvy professionals in a constantly-changing media.
 "This has always been the ideal thing for him – it was just a matter of finding the avenue," says his wife, Lauren Morrill. "It's an enormous amount of work. People are always like, 'Oh, YouTube, that seems cool,' and it is cool, but it's also hours of planning and filming and editing and researching."
Ragusea has been perfecting his video-shooting craft in front of a captive, growing audience; he estimates spending 30-plus hours a week on editing, in addition to his full-time professor's workload. 
Morrill's been putting in some hard work, too – as a writer, she often works from home, so adjustments have been necessary there, and Ragusea is grateful for her support and help as the family dynamic transitions into its new iteration.
One specific help that likely sounds easier than it is? "She keeps the kids from running into the kitchen while I'm shooting," he says.
Now he's rolling out biscuit dough while pondering shape.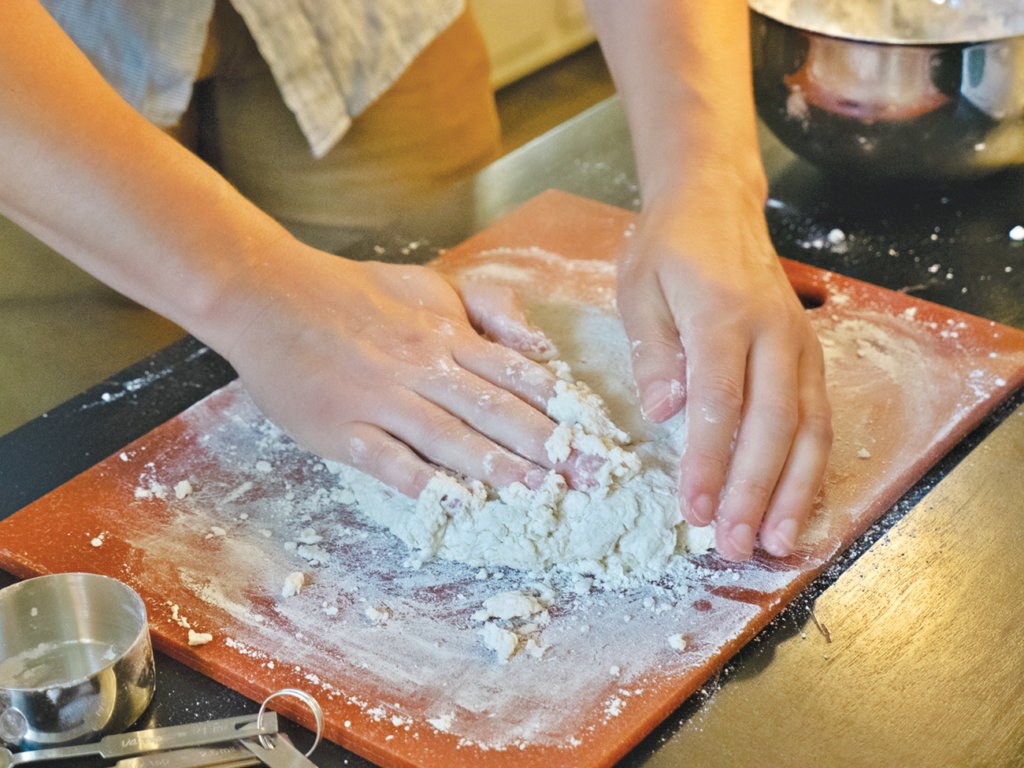 "The traditional is the circle, and the reason is because there's no dry corners – but I kinda like dry corners," he says, admitting that his preferred biscuit shape is a triangle, specifically because of all the crispy edges. Today, he's trying a hodgepodge of shapes for this test run, lamenting the waste that comes with the circular cut: "You can roll these out again and bake them, of course, but it's not as tender, not as good."
With his newfound audience and posting schedule – Thursdays are for recipe videos, Mondays are food-related explanations, tests, queries – he's looking forward to branching out in new ways, whether by traveling to feature some of his own favorite home cooks in their natural elements, or by challenging himself with newer recipes.
 "I think home cooking has become infected with a lot of inapplicable ideas from professional cooking via the celebrity chef phenomenon," says Ragusea. "Who used to teach us cooking? Julia Child! She was a home cook. Now we've got Gordon Ramsay teaching all this fine dining stuff that's not really relevant. I have chefs hate-posting at me because some of my methods are unorthodox, but I'm not going for the best possible iteration of every dish here, I'm going for accessible. I'm going for good enough."
For him, Macon has been the perfect place to do all this.
"It's a position of strength to be in," he says. "Even if revenue fell off a cliff, I could afford to be a quarter of my current size and still live in this beautiful house."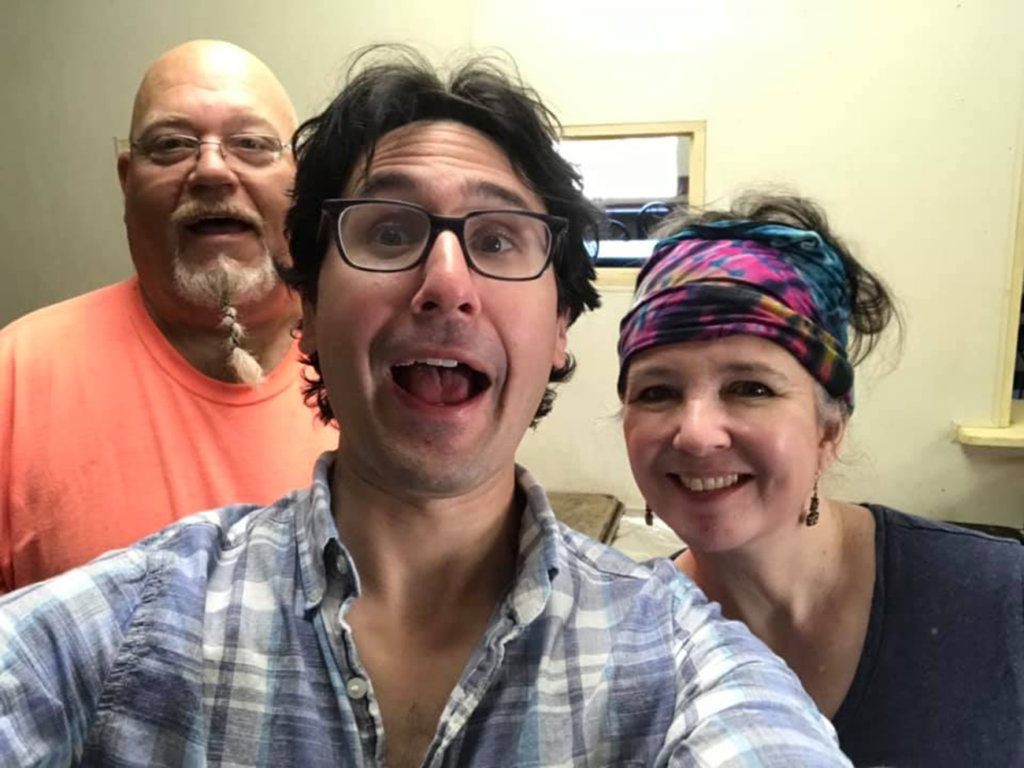 He moves on to discuss his attempts at representing Macon on a larger scale: "There's a location tag feature in YouTube that not many people use, so I always tag Macon to rep my city. But the problem is, it's mostly fight videos using that tag. I struggle, because that tag isn't going to have positive content attached to it unless people use it – but if I'm the only positive content …" his voice trails off, uncertain.
He loves to do field trips to places in town like Society Garden, Grow and Ocmulgee Brewpub.
"My specific inspiration for that is Mr. Rogers, who, through the platform he had, changed America's opinion of Pittsburgh," he says. "Pittsburgh had a very difficult 20th century – it was not known as a nice place. Seeing Mr. Rogers going out, going to the shoe store downtown, that changed America's attitude about that city. So, I try to be Mr. Rogers, going on a field trip." 
The farm-to-table eatery Grow made an appearance in one of Ragusea's videos. This spring, the restaurant hosted a series of themed pop-ups featuring local home chefs, and Ragusea, along with musician Michael "Big Mike" Ventimiglia, took over for a day celebrating homestyle Italian dishes, including Ragusea's homemade bread, lasagna and amaretto pound cake with strawberries.
"When I had the idea for the pop-ups, I thought of Adam, because I'd been following his YouTube videos," says Grow owner Saralyn Collins. "He worked so hard; he literally spent a week on that lasagna. We sold out that day and everyone raved about his food. His red sauce was probably the best I've ever had."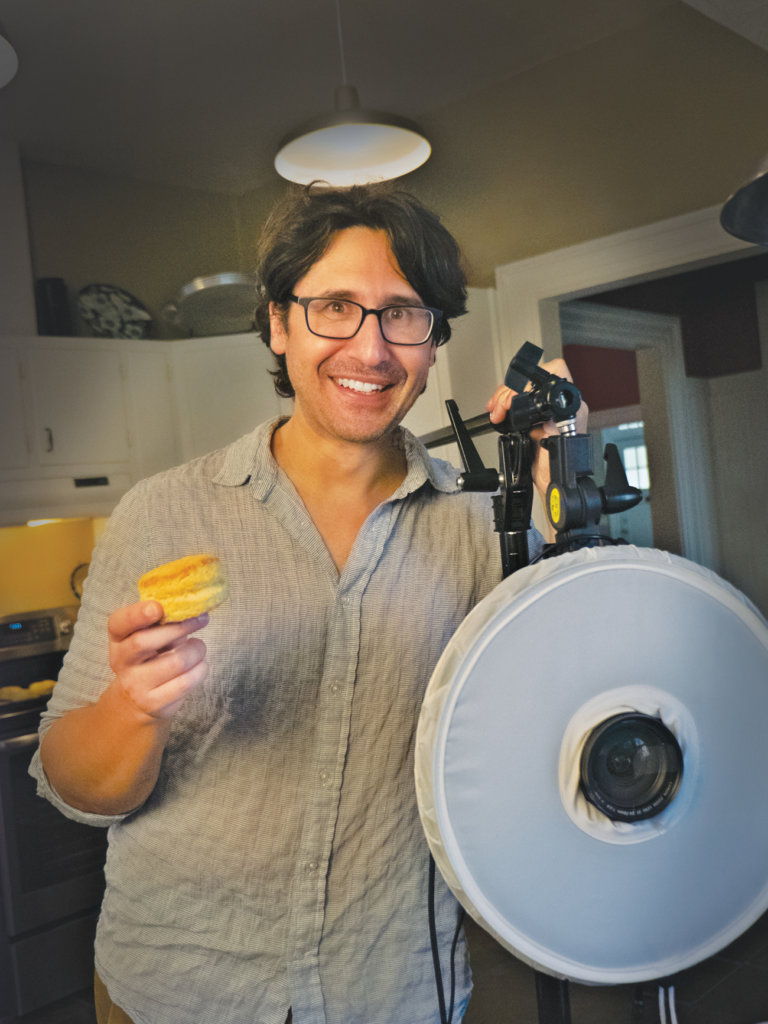 The kitchen smells fantastic, buttery and warm. Ragusea pulls the tray out of the oven and admires the fact that, despite their disparate shapes, the biscuits all seem to have gotten perfectly done at the same time. He holds up one of the circular biscuits; it's golden brown on top and has partially split apart as it baked, resulting in something that's just about as seductive as a biscuit can get.
"Look at that! That is the Platonic ideal of a biscuit!" he says, admiring his handiwork. He pauses, bemused, conscious of his status as a non-native Southerner preparing such a culturally iconic food, then says, "I must acknowledge that I learned the biscuit ropes from some of the best here in Macon – Jeneane's, H&H."
In the last few months, Ragusea found himself in the position of being a role model in a way he didn't anticipate. YouTube's audience skews younger, and Ragusea's viewers are 90 percent males between the ages of 18-24. 
"I try to be a positive role model. Cooking doesn't have to be about showing off, it can be about nurturing, making people happy with your food," he says. "I was initially a little horrified and dismayed at the demographic I attracted, but I'm viewing it as an opportunity to model good behavior. Growing up in the '90s, masculinity was totally turned on its head, and it felt like there were two options of how to be a man – football dude or fey indie rocker. When I was 18, I discovered two male role models – Anthony Bourdain and Henry Rollins. Two alpha, badass dudes who were also enlightened and woke. Once I found them, I was like, okay, this is a way I can be. I'm trying to be something like that for these boys."