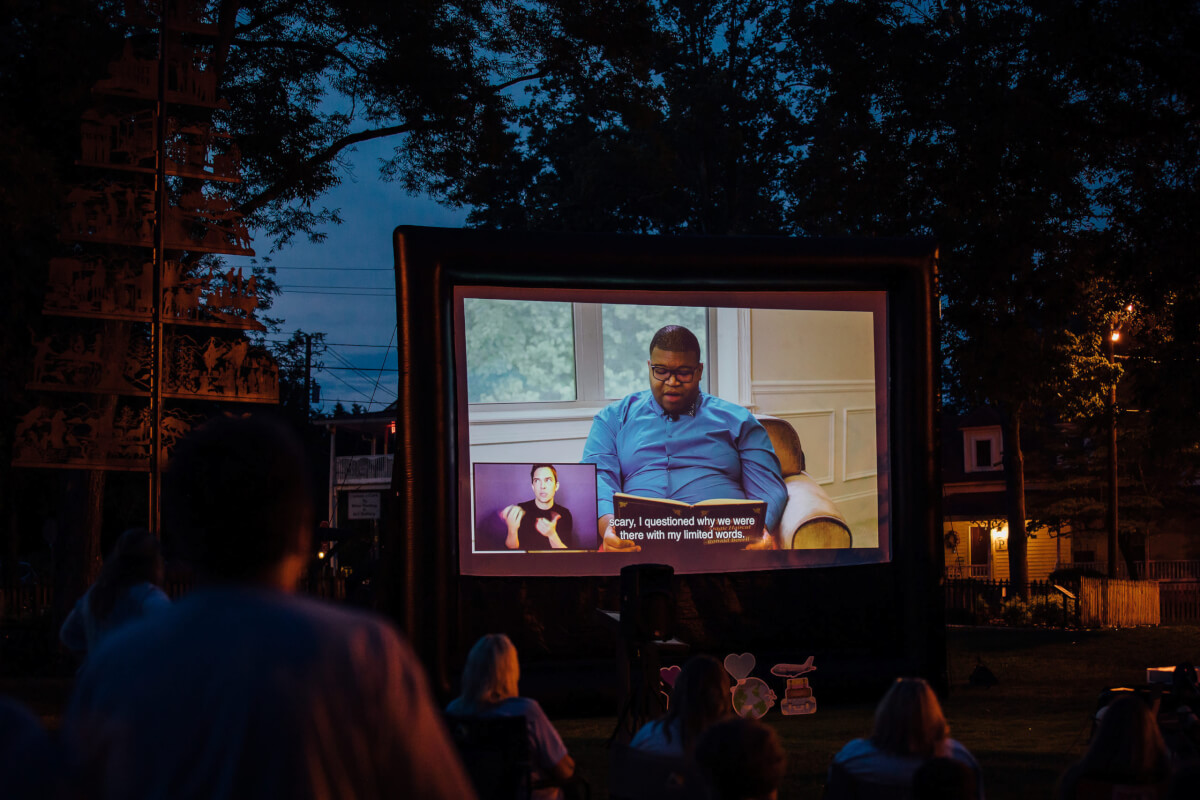 Treasure Maps: Macon
By Julia Rubens
Treasure Maps: Macon, the newest iteration of The Storytelling Project, a partnership between the Georgia Council on Developmental Disabilities, L'Arche Atlanta and StoryMuse, will return to Macon this fall with a film screening and community celebration that will take place on the evening of Saturday, Sept. 17, at the Elaine H. Lucas Senior Center, located at 132 Willie Smokie Glover Dr. Local partners supporting the project include Storytellers Macon and Macon-Bibb County Parks and Recreation Department.
"The primary objective of this project is to provide a virtual stage for the important stories of people with developmental disabilities, inviting their stories in from the margins to the center of our communities," said Shannon Turner, who serves as the lead artist on Treasure Maps: Macon and is also a professional storytelling expert as the founder and creative director of StoryMuse. "An equally important component is to provide education and advocacy to the general population and legislators around the Medicaid waiver, a vital funding structure which supports the lives of people with developmental disabilities so they can live independently."
The Storytelling Project was created five years ago in partnership between the Georgia Council on Developmental Disabilities and L'Arche Atlanta to increase public awareness and motivate Georgia legislators to act now for this remarkably underserved community. By providing living portraits of individuals, some of whom have and some who have not received the life-altering benefits of the Medicaid waiver, the project is endeavoring to expand cross-sector allies and garner voices of support outside of the developmental disabilities community. A previous version of the show, Treasure Maps: The Georgia Storytelling Roadshow, traveled to Macon in the summer of 2021 at the Grand Opera House.
There are currently almost 7000 people in Georgia on the Medicaid waiver waiting list. While they wait for their applications to snake through the maze of confusing guidelines and procedures, Georgia residents and their families can live in exacerbated poverty, isolation and both emotional and physical distress. At the same time, people with developmental disabilities who have the Medicaid waiver have jobs (sometimes with supported coaching), their own housing and full community integration.
Treasure Maps aims to paint a fuller picture of the complex, compelling lives of these local citizens who do not deserve to be sequestered in institutions. The community celebration on the night of Sept. 17 will feature the first showing of the film and highlight several partners from local organizations who advocate together with people with disabilities.
Program details and more information about the showings across the state can be found as they emerge at GCDD.org.