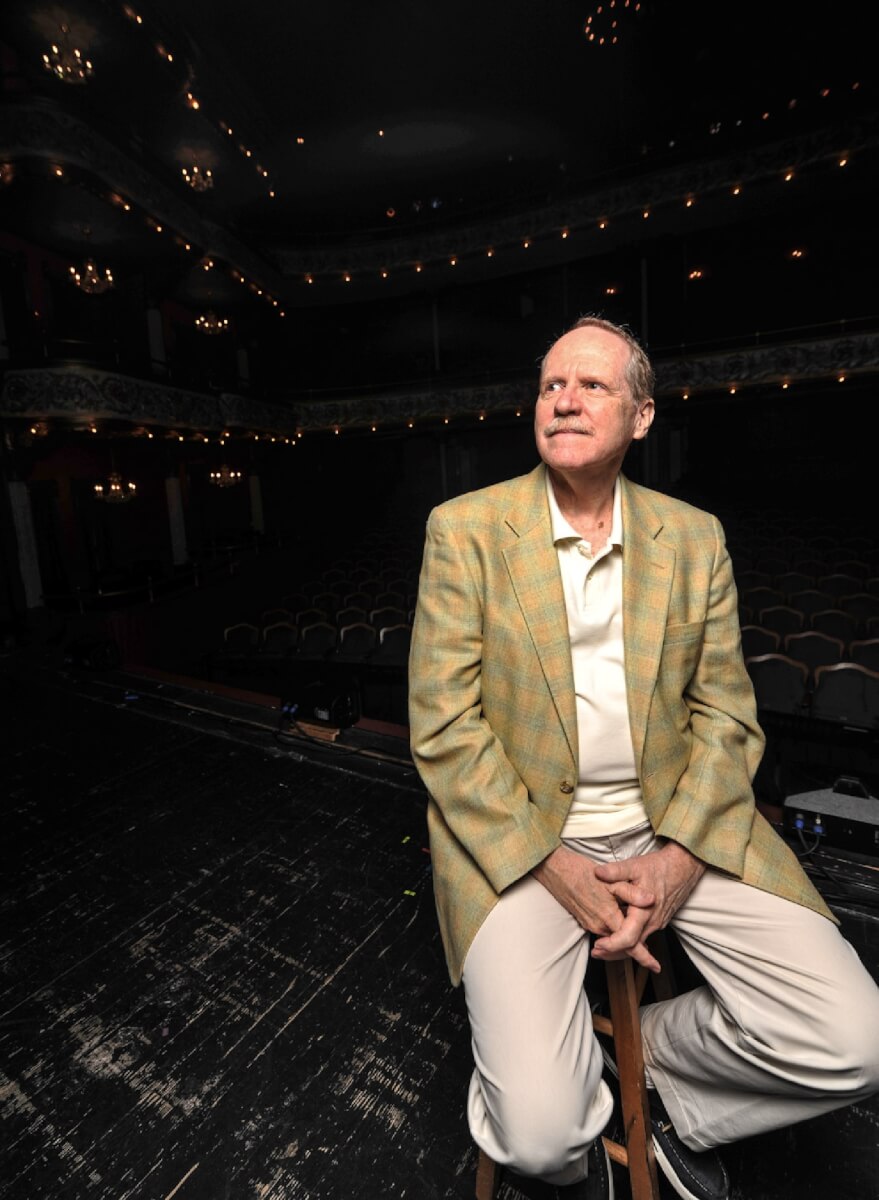 We're here and we're pioneers
By DeMarcus Beckham
Photography by Dsto Moore
Macon Pride will shine a light on the LGBTQ+ community to live out loud with events that advance unity, visibility and self-esteem from Sept. 26 – Oct. 2. The following series is a portrait gallery of pioneers who have been working to advance equality and acceptance in Middle Georgia through courageous acts in a number of fields, first displayed at the Grand Opera House during Macon Pride 2021. Information about each leader was compiled by DeMarcus Beckham with portraits created by DSTO Moore. New portraits will be released for Macon Pride 2022. For more information, visit maconpride.org.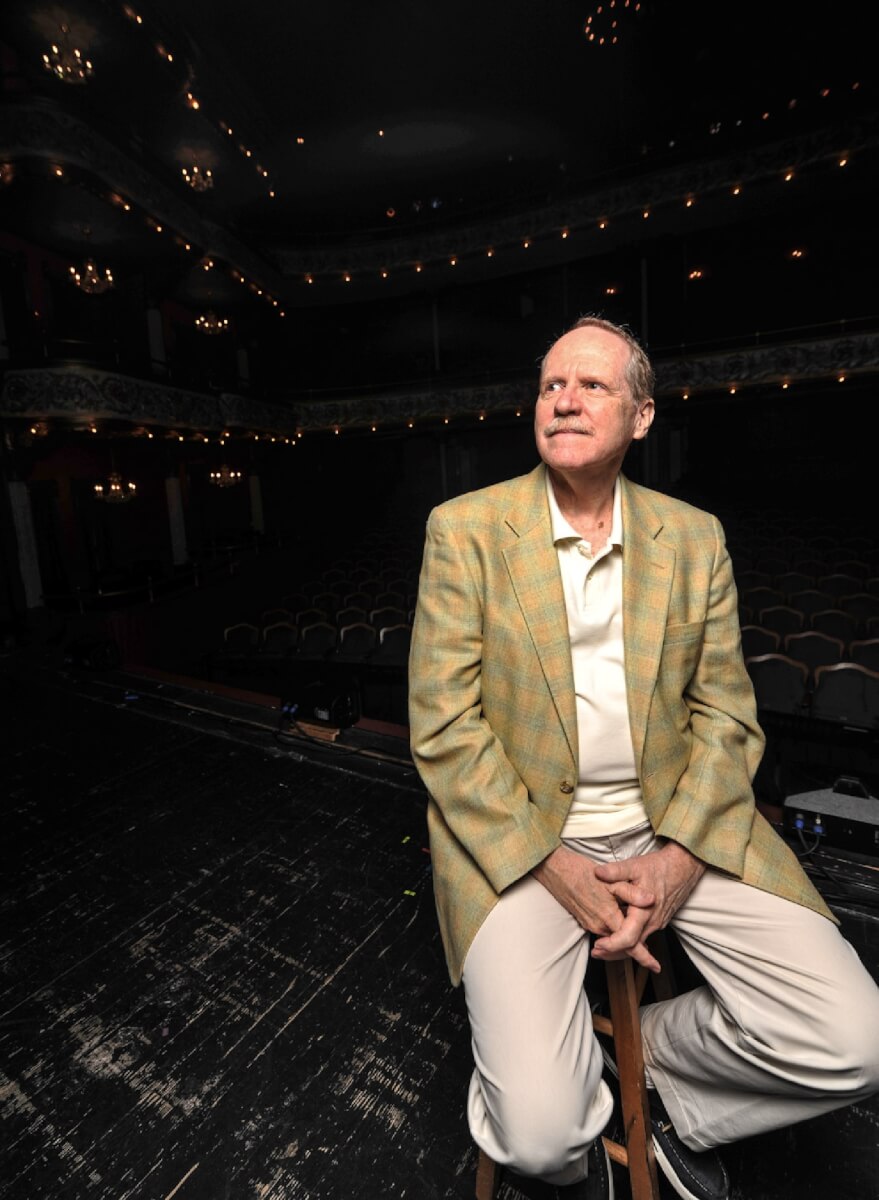 Jim Crisp (He, His, Him)
Activist, Director, Actor, Artist
Jim is the founding artistic director of Theatre Macon (from 1986—2018). He is known by many as an LGBTQ advocate and a mentor through his work in the theater. Through the years, it was his work and vision to make the lives of LGBTQ+ people visible and important by including our stories in the sacred space of the stage at Theatre Macon, along with the lives and stories of women, people of color and those who often lived life at the edges of our awareness. "To celebrate the endurance and durability of the Human Spirit."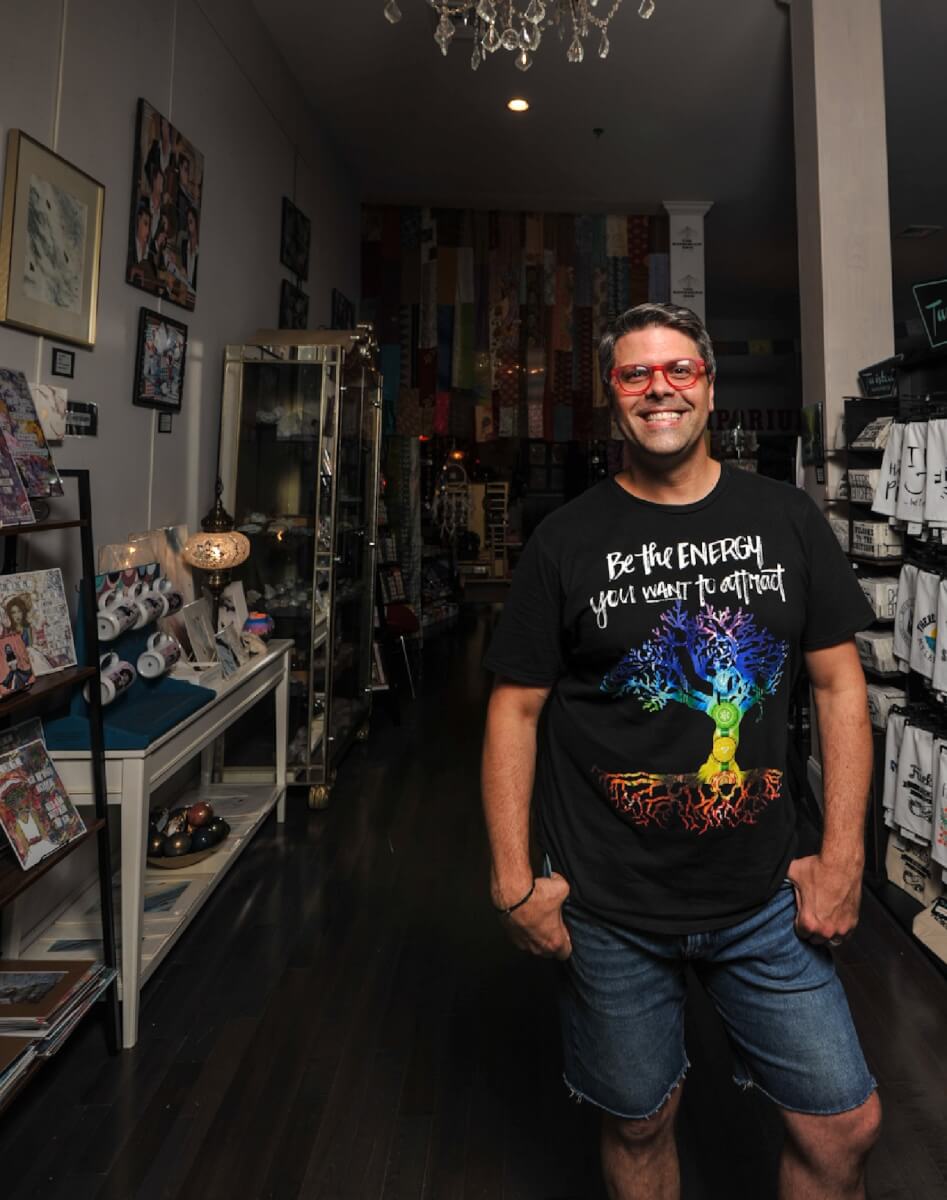 Scott Mitchell (He, His, Him)
Activist, Business Owner, Radio Host
Scott is the founder of Macon Pride and the current president of the organization. He has been an outspoken LGBT activist for 25 years. Scott started the Middle Georgia Reconciling Community in 2018, which advocates for the inclusion and full participation of LGBT people in the ministry and life of the Methodist Church. In 2019, he helped draft the Macon Comprehensive Civil Rights Ordinance and formed a coalition of concerned citizens to get the ordinance passed. In 2021, Scott became the only nationally certified LGBT business enterprise in Macon, Georgia, and created the Macon LGBTQIA+ Youth Group. He is also the co-host of a weekly radio show Deconstructing Divas on 100.9 The Creek.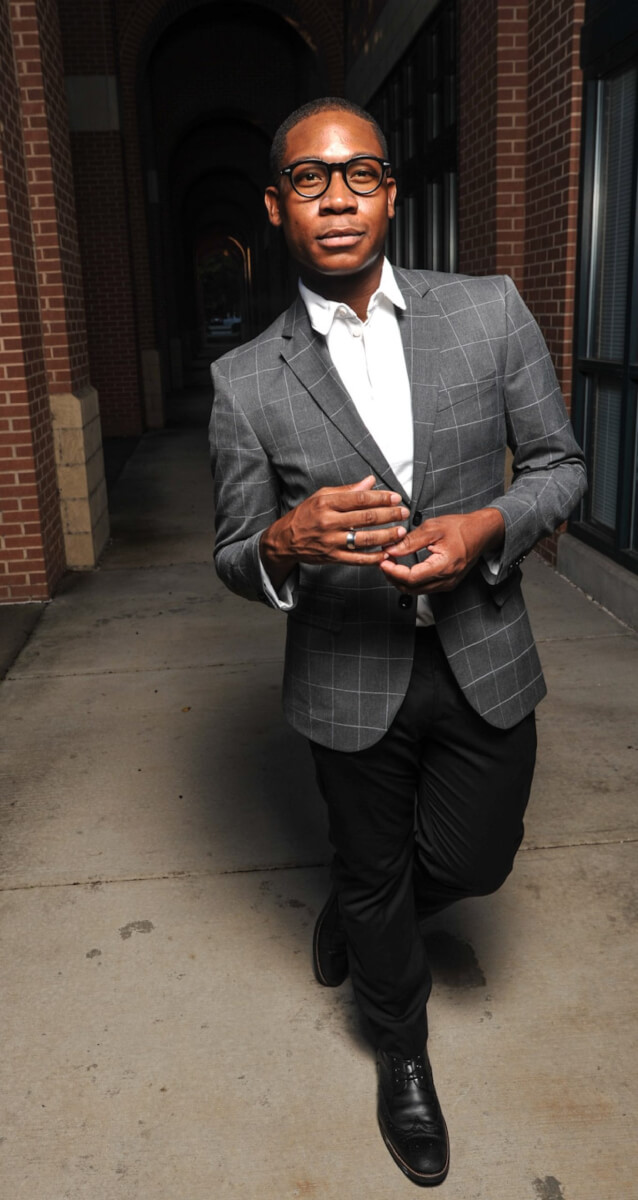 DeMarcus Beckham (He, His, Him)
Activist
For almost a decade, DeMarcus has been passionate about civic engagement and advocacy for underserved communities in Macon and Middle Georgia. He has helped lead advocacy efforts to mobilize Georgia voters, enforce criminal justice reform and end Georgia's HIV/AIDS epidemic. His latest focus has been advancing justice for the LGBTQIA+ community within the realm of lobbying, campaigning for and achieving policy changes regarding housing, public accommodation, workplace discrimination protections and harm reduction ordinances. He helped draft and advocate for the Macon Comprehensive Civil Rights Ordinance and formed a coalition of citizens to get the ordinance passed.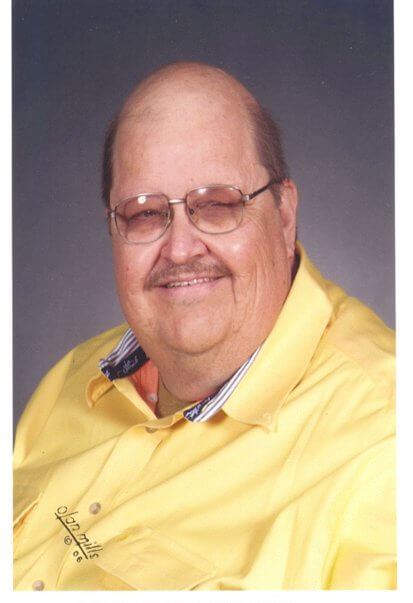 Johnny Fambro (He, His, Him)
Activist, Humanitarian, DJ
Johnny was a fixture in this community. He was the Macon man who fought for gay rights as far back as the late 1970s and was among the first to sound a call to action when the AIDS epidemic hit in the early 1980s. He was heavily involved in the mid-1980s with Middle Georgia People Living With AIDS, which merged with the Central City AIDS Network in the early 1990s. At the merger, Fambro became its executive director. Johnny also had a career as a nightclub DJ, spinning records at gay nightclubs like We Three Lounge, Topaz and the Pegasus. He was also an executive member of the previous iterations of the Macon pride festival. Johnny is celebrated as the first openly gay candidate to seek election in the Macon Board of Commissioners.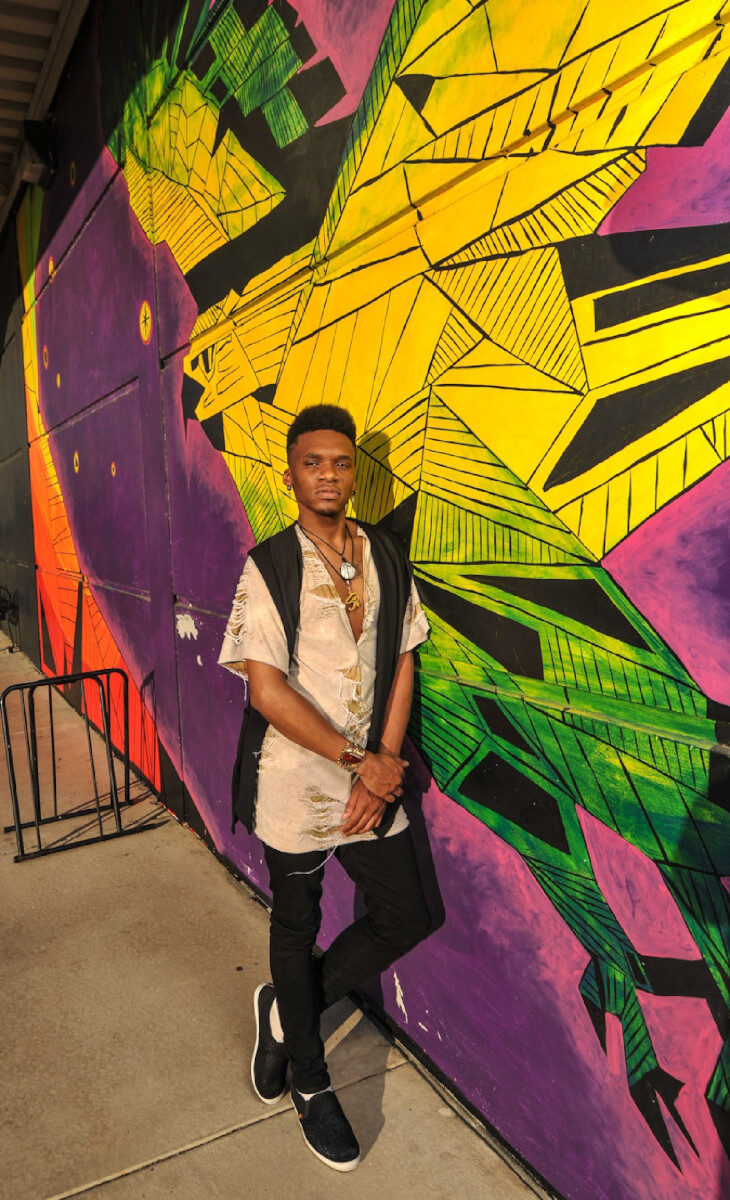 Gregory Harris (He, His, Him)
Activist
A born and raised Macon native, Gregory is a trailblazer whose grassroots advocacy is educating and empowering the LGBTQ+ community. He is a US Navy veteran (War on Terrorism) and currently serves as community liaison for the North Central Health District at Compass Cares. Through his community outreach at Compass Cares, he has been instrumental in creating an uplifting community for those facing stigma while living with HIV and connecting HIV-positive individuals to care.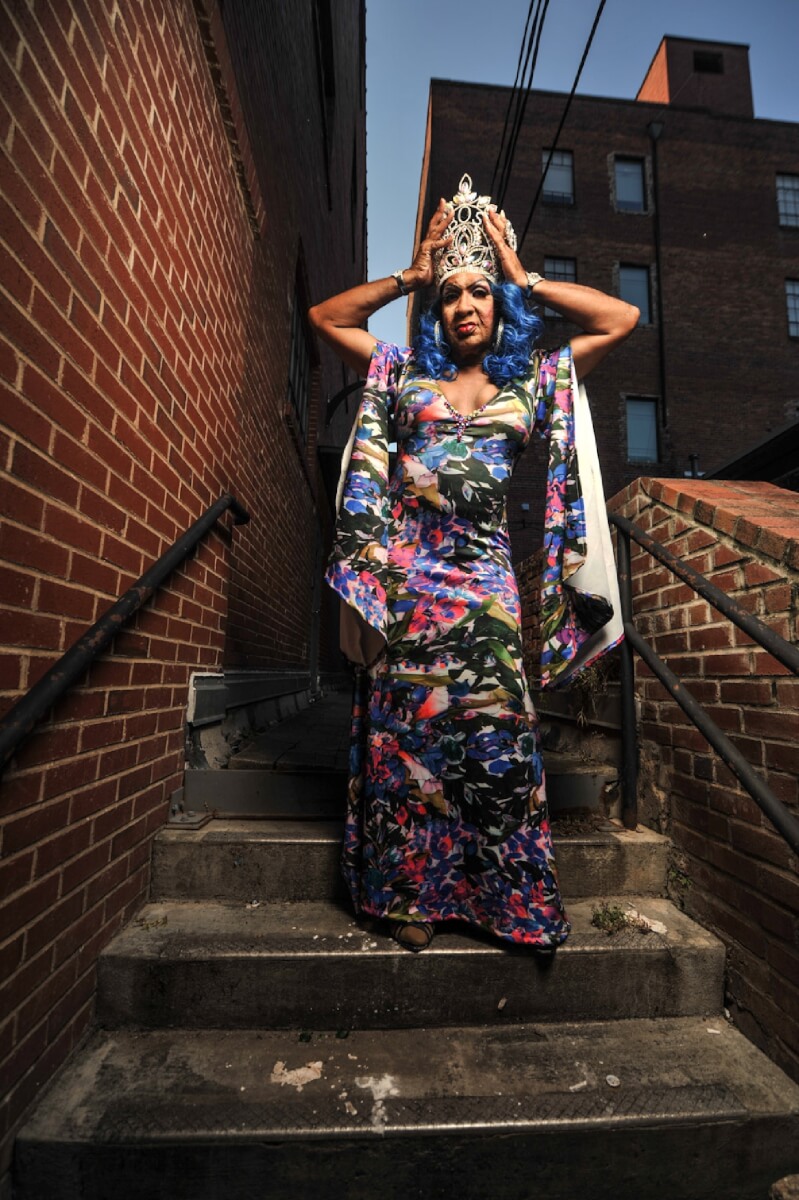 Tangerine Summers (A.K.A Ray Grissett) (He, His, Him)
Activist, Drag Queen
One of Macon's most notable female impersonators: There is only one Tangerine Summers. For almost 50 years, she has left audiences slack-jawed and cheering with her energetic performances. She became a professional female impersonator at the age of 17. After her start, she went on to headline at Macon's first gay bar, the We Three Lounge, followed by shows at Landmark (where she did the infamous candle wax shows to Mother's Finest's "Baby Love"), as well as The Red Wood, Topaz and the Pegasus. In the late twentieth century, Tangerine actively advocated against local masquerade policies, more commonly known as the anti-masking laws, which would criminalize cross-dressing. These laws were explicitly meant to target people who were a part of the LGBTQ+ community.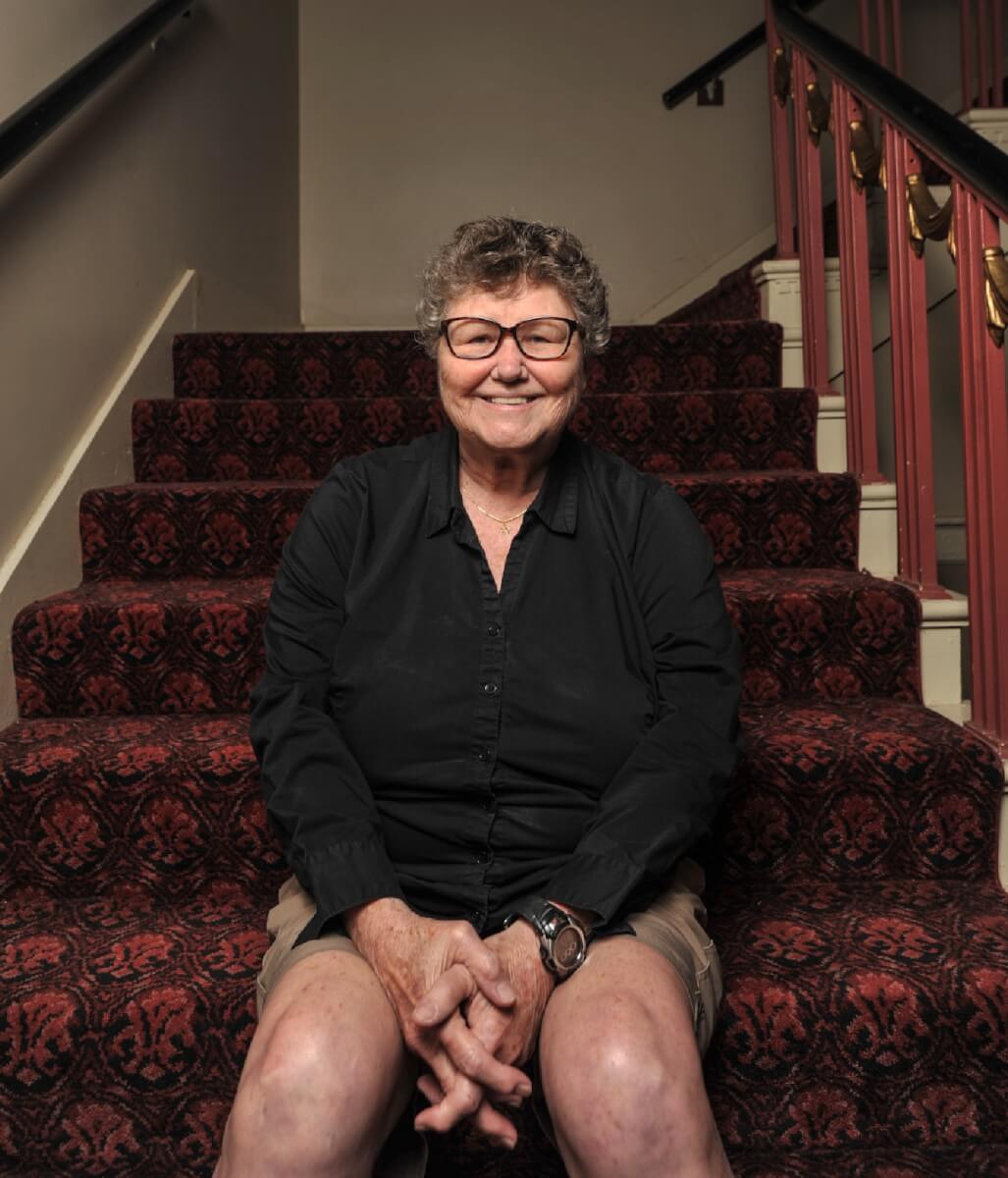 Jane Darby (She, Her, Hers)
Activist
Jane Darby is an LGBTQ+ advocate and was an executive member of previous iterations of Macon pride festivals. While working at AT&T in the early 90s, she co-founded the Atlanta chapter of LEAGUE of AT&T (Lesbian, Bisexual And Gay United Employees). Jane and her wife, Donna Davis, with their commitment service in 1997 at the High Street Unitarian Church, were one of the first same-sex services of their kind in Macon. They were legally married in 2014 in Maryland.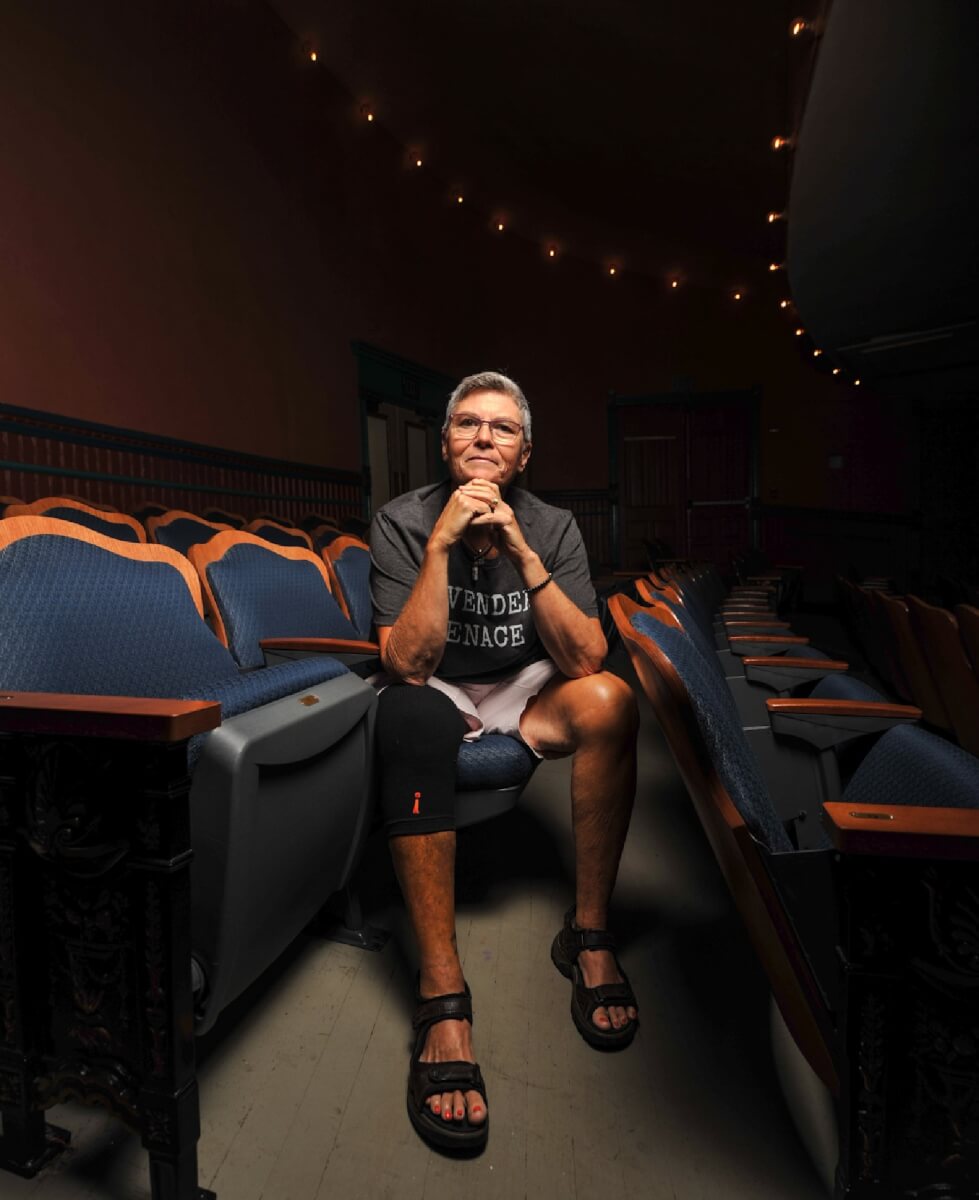 Moe Dyer (She, Her, Hers)
Activist, Medical Professional
For several decades, Moe has advocated for LGBTQ+ representation in the local medical community. During the height of the HIV/AIDS epidemic, Moe and other brave women of the local LGBTQ+ community stepped in to care for gay men when medical professionals denied care to HIV-positive individuals. As a nurse on the frontlines, Moe offered emotional support to AIDS patients. Moe sat as a representative for the LBGTQ+ community on the AIDS health committee to help advise on prevention measures and help acknowledge stigma toward the LGBTQ+ community in the local medical field. Moe continues to share her wisdom with medical students to educate them on the gay and lesbian liberation movement and the importance of representation in the medical field amongst medical professionals.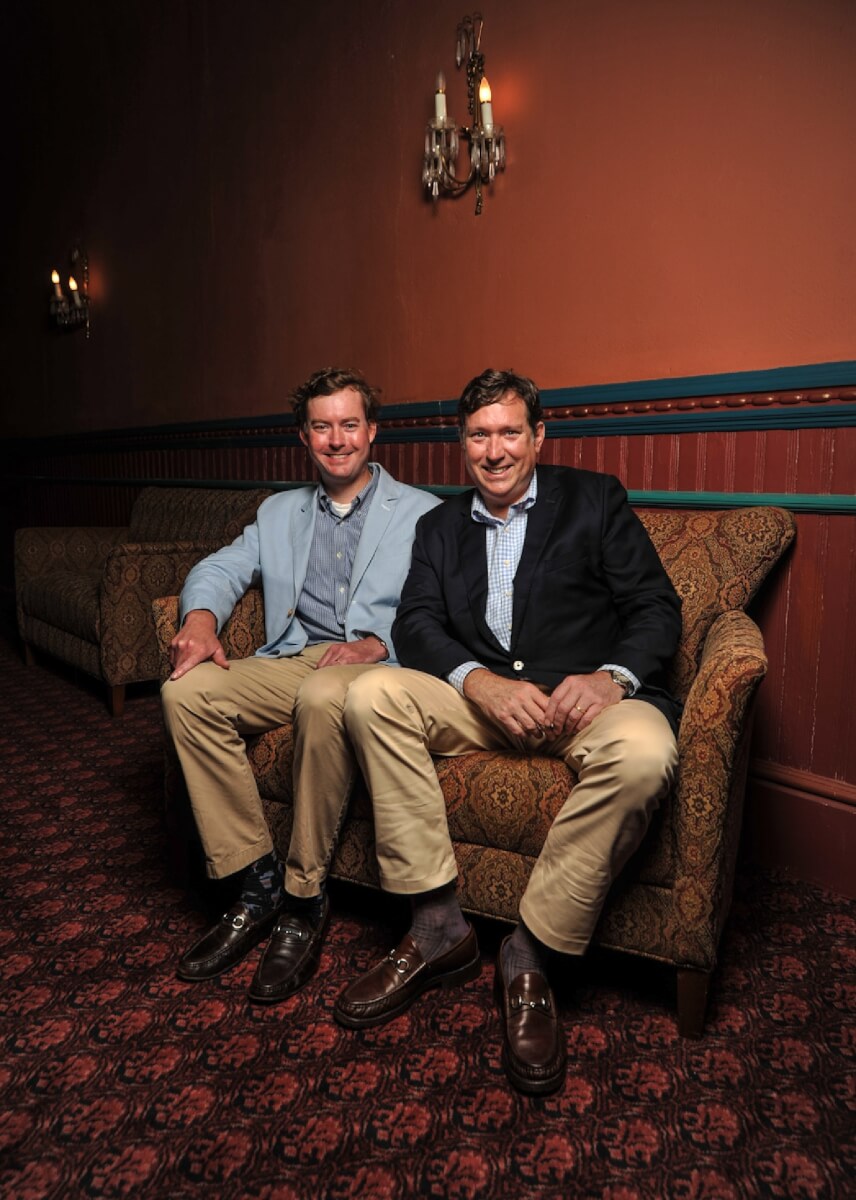 Christopher Howard and Carey Pickard (He, His, Him)
Activists, Humanitarians
For almost three decades, Christopher and Carey have worked with a wide range of organizations across the sectors of conservation and environment, history and culture, visual and performing arts, education, human services and neighborhood revitalization while supporting nonprofits that contribute significantly to the life of this community. They are also named to the Saloniere 100 as two of the top 100 hosts in the United States. They open their house and garden frequently to bring people from diverse backgrounds together to build and broaden this community. Christopher and Carey have been partners since 2005 and have been married since 2015.
2022 Macon Pride Events
Macon Pride Beer Release Party
Sponsored by Cooper, Barton & Cooper Trial Attorneys
Monday, Sept. 26, 6 – 8 p.m.
Piedmont Brewery & Kitchen
Macon Pride Mini-Film Festival
Sponsored by Charles E. Cox, Jr. Attorney at Law
Tuesday, Sept. 27, 5 – 9 p.m.
The Douglass Theatre
Broadway Does Pride: A Cabaret Concert
Hosted by The Grand Opera House
Wednesday, Sept. 28, 7:30 p.m.
The Grand Opera House
Karaoke in Third Street Park
Sponsored by the Community Foundation of Central Georgia
Thursday, Sept. 29, 6 – 8 p.m.
Third Street Park
Friend of the Groom: A One Man Show Featuring Mark Mobley
Sponsored by Theatre Macon
Thursday, Sept. 29, at 8 p.m.
Theatre Macon
Macon Pride Drag Show – featuring a special VIP guest!
Sponsored by Geico
Friday, Sept. 30 – VIP Friday Night Experience at 7 p.m., Doors at 8 p.m., Showtime at 9 p.m.
Hargray Capitol Theater
Macon Pride Festival – Pride in the Park
Sponsored by Travis Jean Emporium and The Bohemian Den
Saturday, Oct. 1, 2 – 9 p.m.
Third Street Park
Mx. Macon Pride Pageant
Sponsored by Georgia Equality
DATE AND TIME
Hargray Capitol Theater
Worship Service and Family Picnic
Sunday, Oct. 2, 12 – 3 p.m.
Coleman Hill