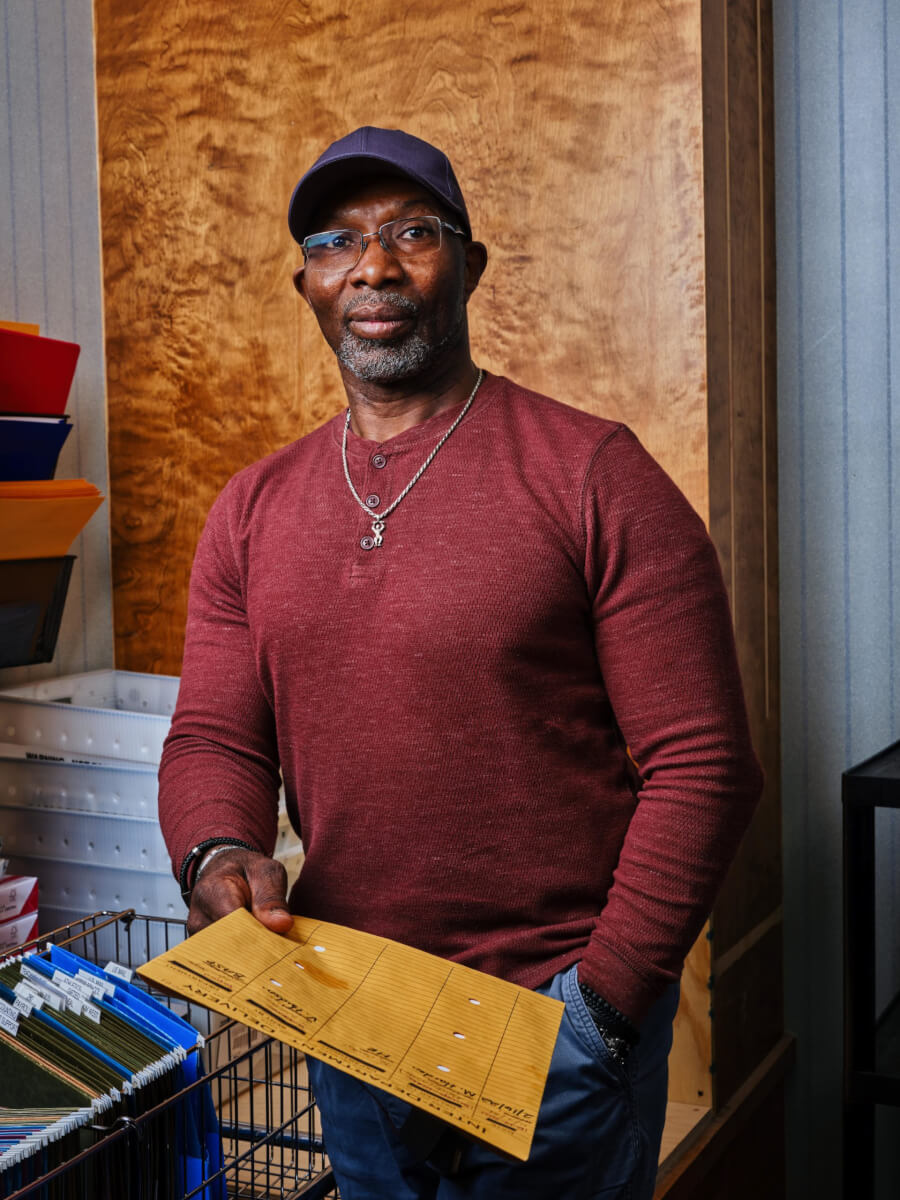 Heroes Among Us: Dwight Sanders

Dwight Sanders,
Bibb County School District mail courier
Why are you driven to your work?
I'm personally driven to my work by knowing that I am providing a superior service daily — that's what motivates me. My work ethic and perseverance give me personal satisfaction professionally. I feel that aligning the school district's vision and values with my own is a key motivator.
What is the legacy you hope to leave?
The legacy I hope to leave is to be remembered as a hard working, loyal and dedicated employee who is respected and admired for my work ethic and professionalism.
What makes you feel appreciated?
I feel appreciated when I'm supported by my supervisor and colleagues, and they recognize my personal effort to be a team player or something I've done to advance the department. I also feel appreciated through various forms of daily expressions of "thank you's" from employees throughout the county for doing my job and being professional.
What do you want more people to know about your work?
The most important thing I want people to know about my work is that it is an intricate component in the functioning of the school system. Internal mail is sent and received between schools, employees and departments. Internal mail requires the use of a special envelope, and there is a 24-hour turnaround in the delivery of mail and packages within the system.
What best practices have been a take-away from working through the COVID-19 pandemic?
Navigating work and life in general during the pandemic has been difficult on everyone. I've taken the pandemic seriously because I work around so many different people outside of my department. Because I enter 15 different schools and 20 departments throughout the school system in a day, I've put the following best practices into place, not only for my safety but for the safety of others as well:
• Wear a mask.
• Practice social distancing during deliveries, meetings, conversations, workshops and mail pickups from the U.S. Postal Service.
• Frequently check temperature throughout the day.
• Sanitize hands after leaving each school and department.
• Sanitize mail bins and work van throughout the day.
• Sanitize personal vehicle.
• Sanitize mail room twice daily.
• Acknowledge to office workers I'm in their school or department so they can put on their masks while I'm in their presence.
When you wake up at night, what do you think about?
I think about how blessed and grateful I am for my family and my health.
What makes you get out of bed in the morning?
God's grace and mercy, and the opportunity to embrace life and provide financial support for my family is what makes me get out of bed daily.
What makes a "hero"?
A person can encompass so many different character traits to be defined be as a hero. A hero is someone who is willing to serve others and their community through bravery, being helpful, honesty, being inspirational, performing acts of kindness and having moral integrity. A hero can also be a person who is nurturing and courageous.
If I had more time, I would:
I wish I could have one more long conversation with my father, who has passed. From childhood and well into adulthood, my father and I would talk for hours. I learned so much from these heart-to-heart conversations on how to be a good provider, father and partner.