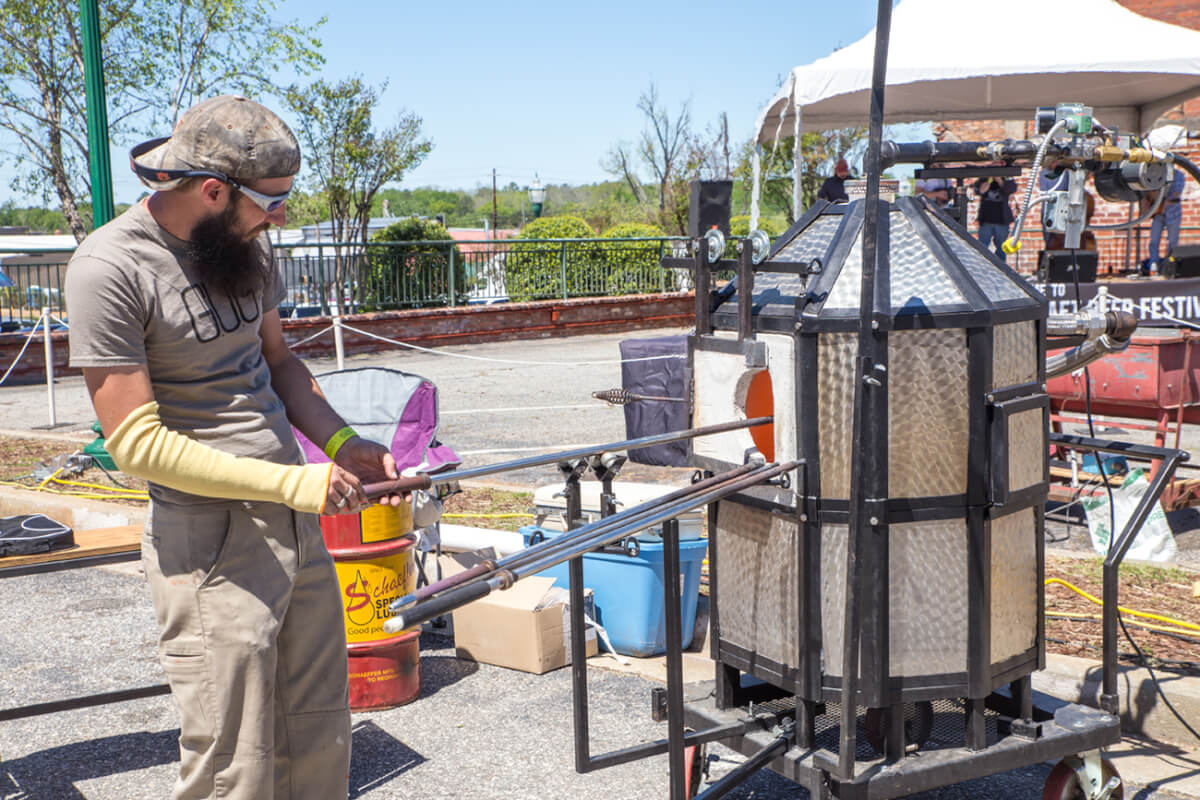 Hot glass & hops 
Americus becoming an artisan destination thanks to Hot Glass and Craft Beer Festival
By Jamie C. Dickson
Photography by Zach Brown and Matt Odom
Wine and cheese. Tequila and limes. Beer and … hot glass? 
Since 2017, the Americus Hot Glass and Craft Beer Festival has attracted thousands of visitors to sample craft beers from nearly two dozen regional breweries and experience glass blowing in action. 
Glass blowing – the art of making glassware by blowing air into molten glass – has been a big deal in Americus for nearly half a century. So, while beer and glass might seem like an odd combination, it's actually the perfect pairing for this small town about an hour and a half south of Macon. 
Craft beer festivals have become increasingly popular in the last decade, so when Americus Main Street wanted to bring one to its downtown, the organizing committee knew it needed to stand out. 
Qaijuan Willis is the Main Street Director for Americus Main Street, an organization dedicated to fostering a robust central business district with a creative cultural experience and living environment in downtown Americus.  
He said Americus' long tradition of glass blowing seemed like the perfect fit for the festival.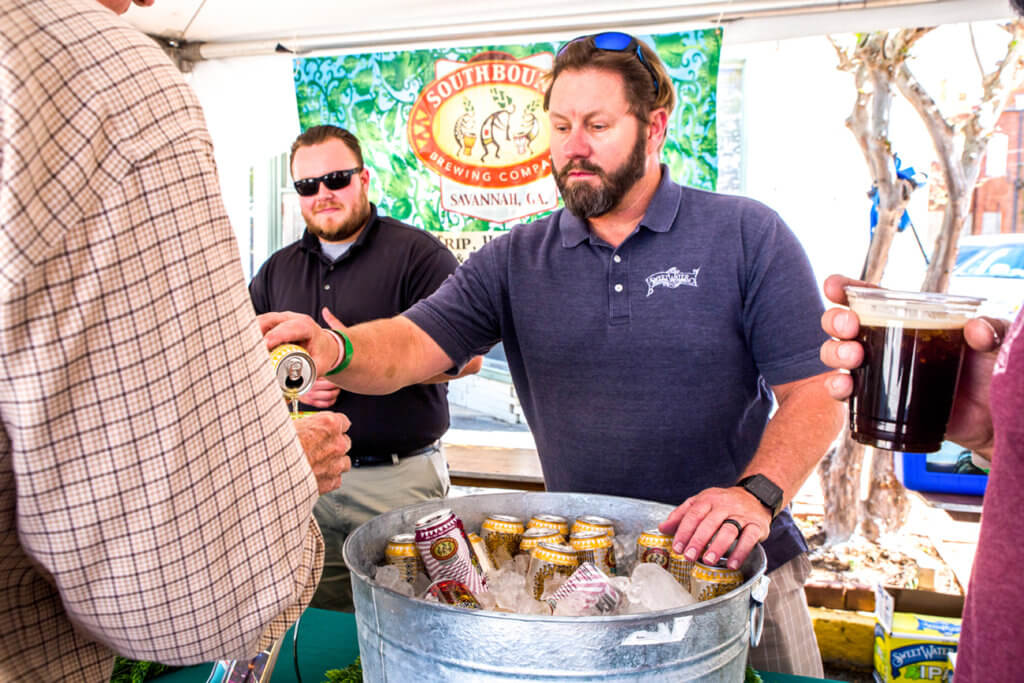 "We brainstormed ideas for a unique event that could be hosted in downtown, and a craft beer festival came up," Willis said. "We learned that craft beer festivals are everywhere, and we asked, 'If we hosted a festival, what does Americus have that is unique to our region?' That's when mobile glass blowing came up."  
Phil Vinson is the CEO of Americus' Mobile Glassblowing Studios, which manufacturers portable glass blowing equipment. He said glass blowing has been in Americus for almost 50 years thanks to Georgia Southwestern State University. 
"Glass blowing has been available for study locally at GSW since about 1971, which started a long history of art glass in our area," Vinson said. "Our president, Chuck Wells, is also the glass blowing professor at GSW, and he saw his graduating students leaving the university without many opportunities to continue blowing glass. Our equipment is much smaller and more affordable than most larger glass working studios and helps to fill that gap for students, professionals and hobbyists alike." 
Festival organizers expect at least 30 glass blowing artists from around Georgia and the U.S. at this year's festival, happening April 4. 
"We use a number of our Mobile Glassblowing Studios Dragon furnaces and equipment to provide simultaneous demonstrations at eight or nine different stations, which allows us to host a wide variety of artists from around the country for this event," Vinson said. "It is a wonderful way to utilize the mobile aspects of our equipment and to showcase the talents of so many unique artists." 
Artists also display and sell their handmade works. At the 2019 festival, dozens of tables were lined with hundreds of unique, colorful sculptures and housewares – everything from hand–blown wine glasses to intricate glass figurines.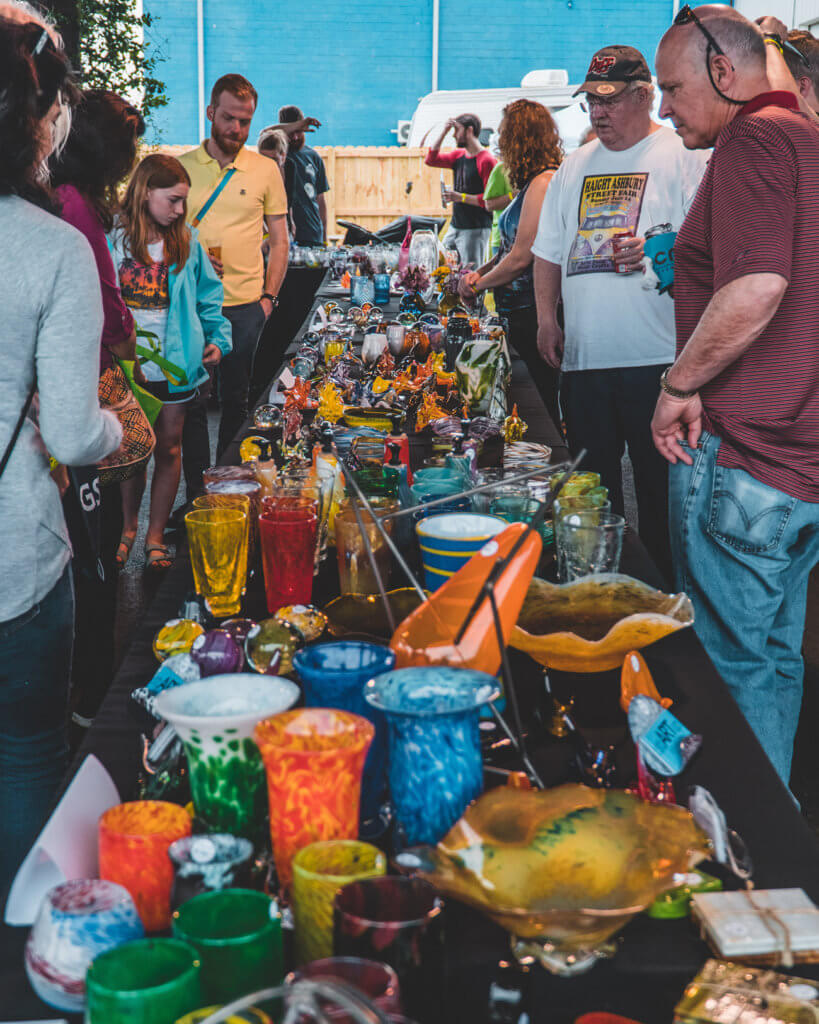 After checking out the glass blowing demonstrations, festival attendees can sample beers from nearly two dozen breweries, including Macon's own Macon Beer Co. There also will be food from regional food trucks, and several Georgia-based distilleries and wineries will offer samples. 
 "We love the environment, the atmosphere and the folks who come out for the craft beer and glass blowing," said Yash Patel, CEO of Macon Beer Co. "It helps Macon Beer Co. serve our loyal fans and gives us more exposure to newer craft beer fans and to those who haven't had a chance to try our brews." 
Festival organizers take pride in the fact that it hosts only Georgia-based breweries. 
"This is important to us because Main Street is a huge supporter of the 'shop small' and Georgia Grown movements," Willis said.  
Since its inception nearly four years ago, the festival has become one of Americus' premier events.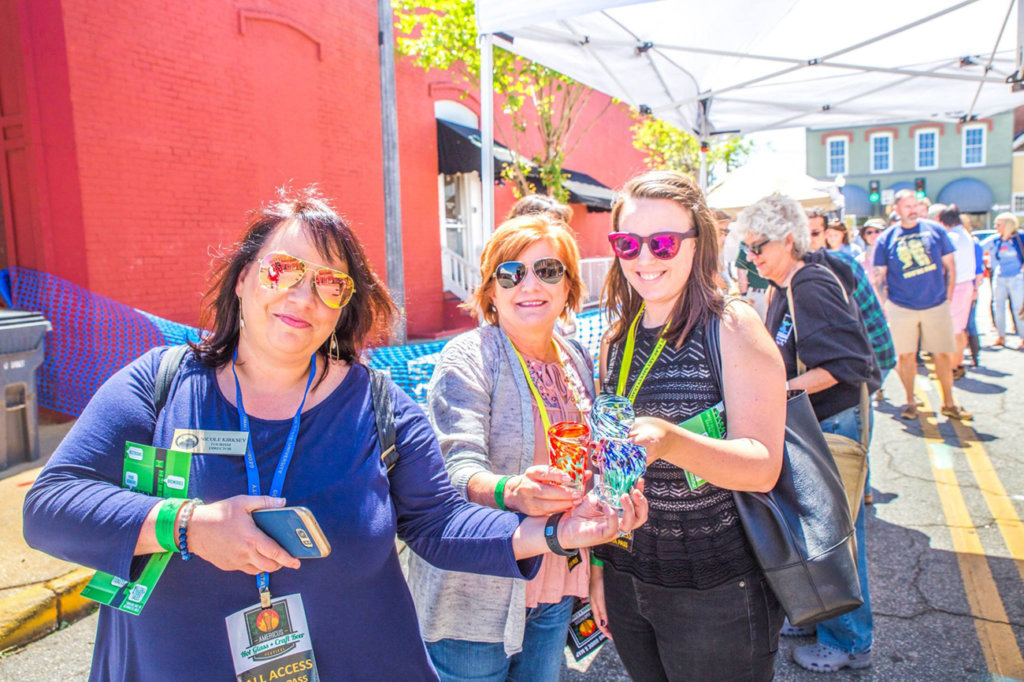 "The event has grown in several ways, one being the attendance, going from about 1,200 people in the first year to 2,000 in the third," Willis said, adding that the festival committee has worked each year to enhance the festival experience.  
"We've included more glass blowing demonstrations, additional craft beer selections and unique tasting glasses that change each year," Willis said. "We've also enhanced the Premium Tent area by offering food samples that have been created using some of the craft beer selections at the event." 
The Huss Foundation, a nonprofit dedicated to "knowledge, the arts and the pursuit of happiness," is a presenting sponsor of the festival. Founder and President Derek Huss said he enjoys welcoming visitors to Americus for the event.  
"My favorite part of the whole weekend is seeing all the new faces in town," Huss said. "The HGCB fest is one of the only times each year that I feel like we are introducing people to our town en masse and in an organized way." 
For more information about the fourth annual Americus Hot Glass and Craft Beer Festival, including ticket pricing, visit hotglasscraftbeer.com.