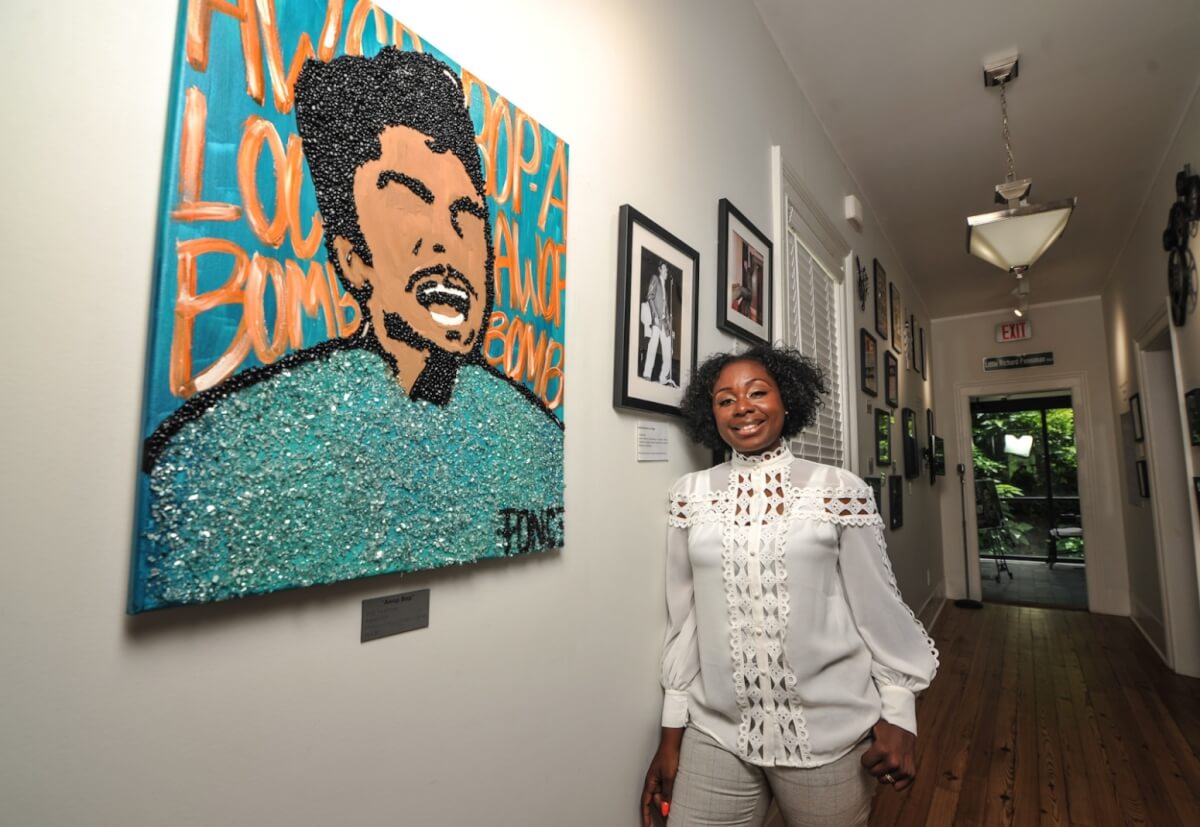 Making a neighborhood shine
Concerned citizens making a difference through Pleasant Hill Neighborhood Organization
By Clarence W. Thomas, Jr.
Photography by Dsto Moore
The historic Pleasant Hill Neighborhood, adjacent to Downtown Macon, has been a hotbed of Black excellence since its establishment in 1879. Some of the most noteworthy individuals in American history have roots in the neighborhood. That trend stands to continue because of the presence of a community leadership group – the Pleasant Hill Neighborhood Organization (PHNO). Let's hear from some of its board as they expound on PHNO's presence and what each individual is personally bringing to the group's efforts, which aim to level the socioeconomic playing field on behalf of the neighborhood's residents.
"Pleasant Hill reminds me of my birthplace, Baton Rouge, Louisiana. I feel that kind of connection working and living here that's like being back home."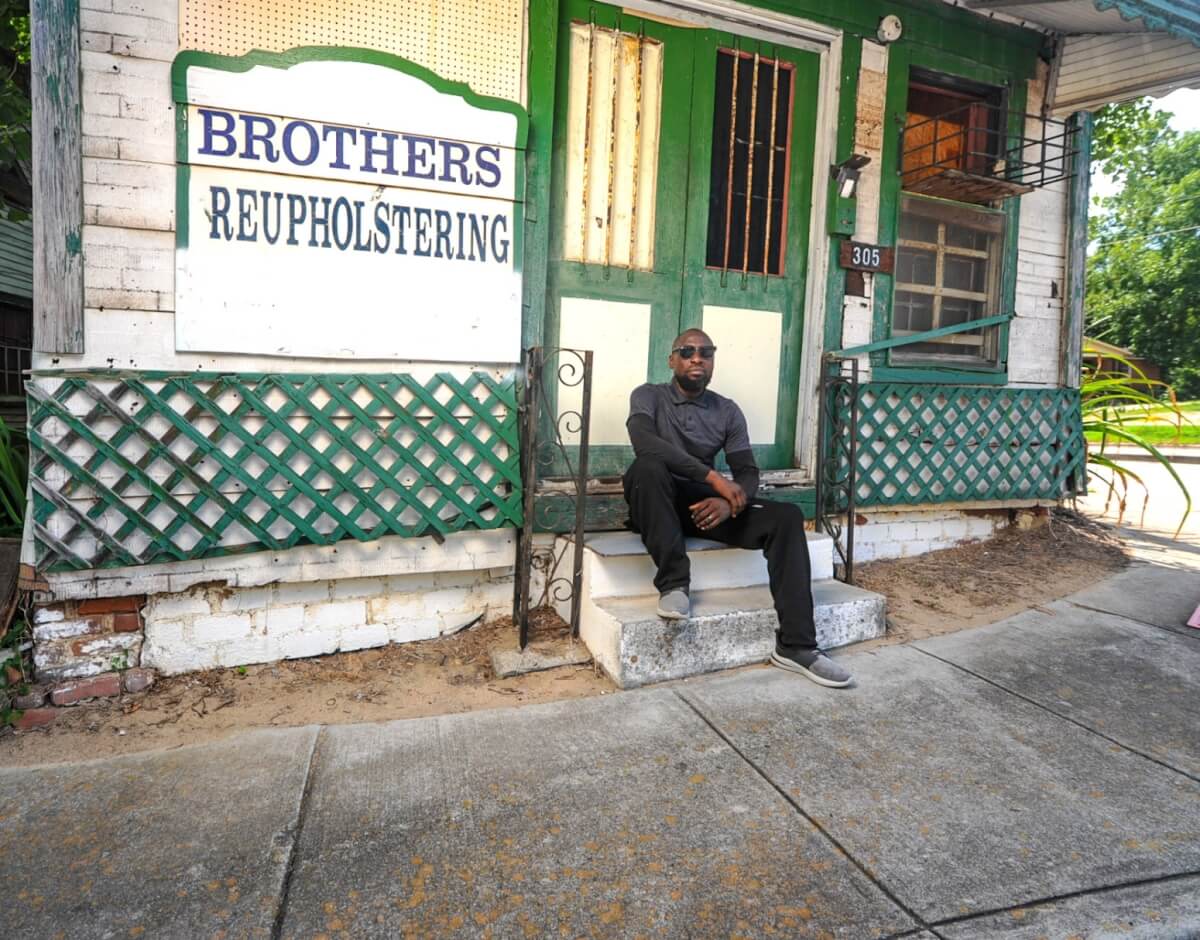 These words, uttered by Tedra Huston, testify to the power of this historic neighborhood's culture since its establishment in 1879. She knows this well, because her journey brought her back to Macon in 2006 following a few years away. Huston was smitten by the city in the late 1990s as an undergraduate student at Mercer University and later while attending Mercer's Walter F. George School of Law.
During the last sixteen years, this mother of four had worked in various corporations and law firms. Huston found her current professional footing when she was hired by the Macon-Bibb County Community Enhancement Authority three years ago serving as executive director. This job opened the door for her to revitalize the childhood home of music legend Little Richard and transform it into a resource center and historical commemorative site that serves as an anchor in Pleasant Hill, following a delicate relocation across I-75 to its current address on Craft Street.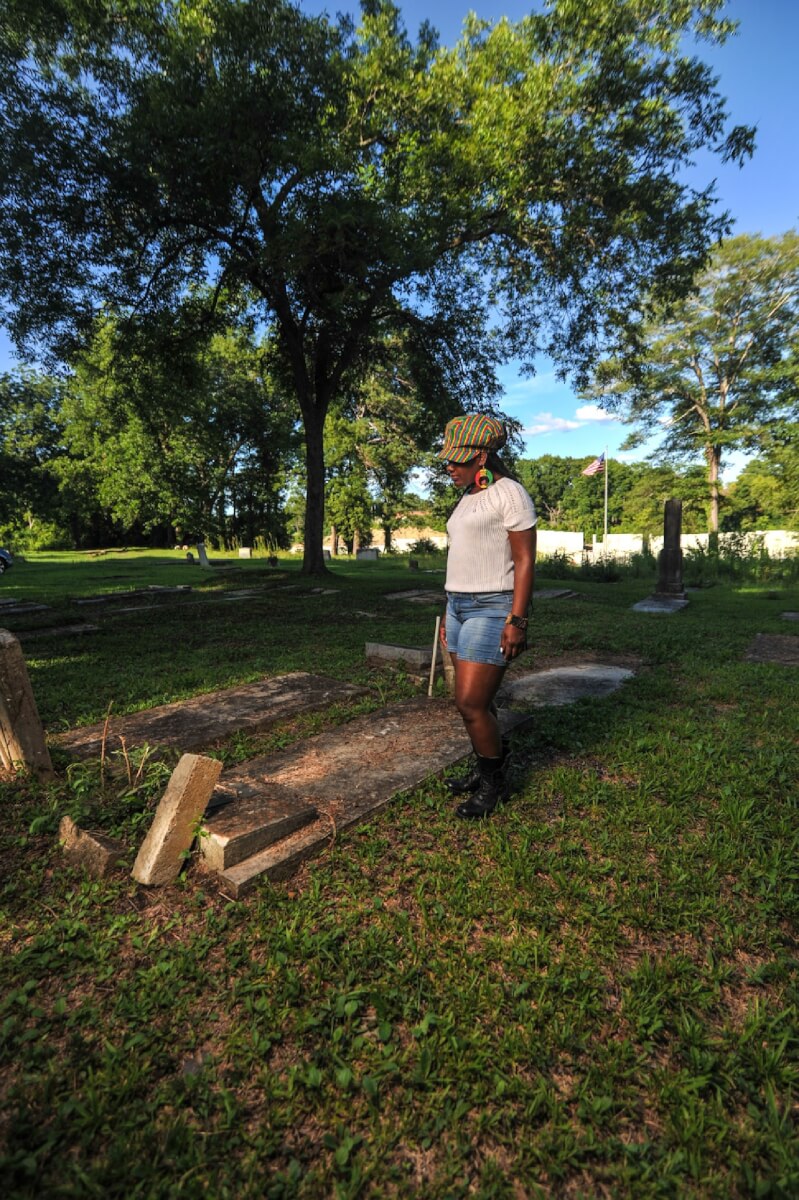 The Community Enhancement Authority also reopened the Booker T. Washington Community Center after being closed for six years, a facility which gives Huston the responsibility of bringing together a team of tailor-made program presenters and businesses who use the center as a platform for human development. Another way Huston is cementing her commitment to Pleasant Hill is as vice chair of the Pleasant Hill Neighborhood Organization. This group began as an ongoing meeting of concerned residents with deep roots in Pleasant Hill, and eventually evolved into a collective of Pleasant Hill advocates and activists working side-by-side with community organizations and other engaged residents of the neighborhood.
As gatherings grew, along with a laundry list of what each person wanted to improve about their community, so did the need for formal representation with teeth. The group agreed to formulate an executive board, steering committee, by-laws and obtain 501(c)(3) nonprofit status – which Huston and her fellow board members collectively worked on – and today that group is known as the Pleasant Hill Neighborhood Organization, or PHNO. "We wanted to make sure the people of Pleasant Hill had a voice," Huston shared. "This organization is a symbol of power working for them and this community."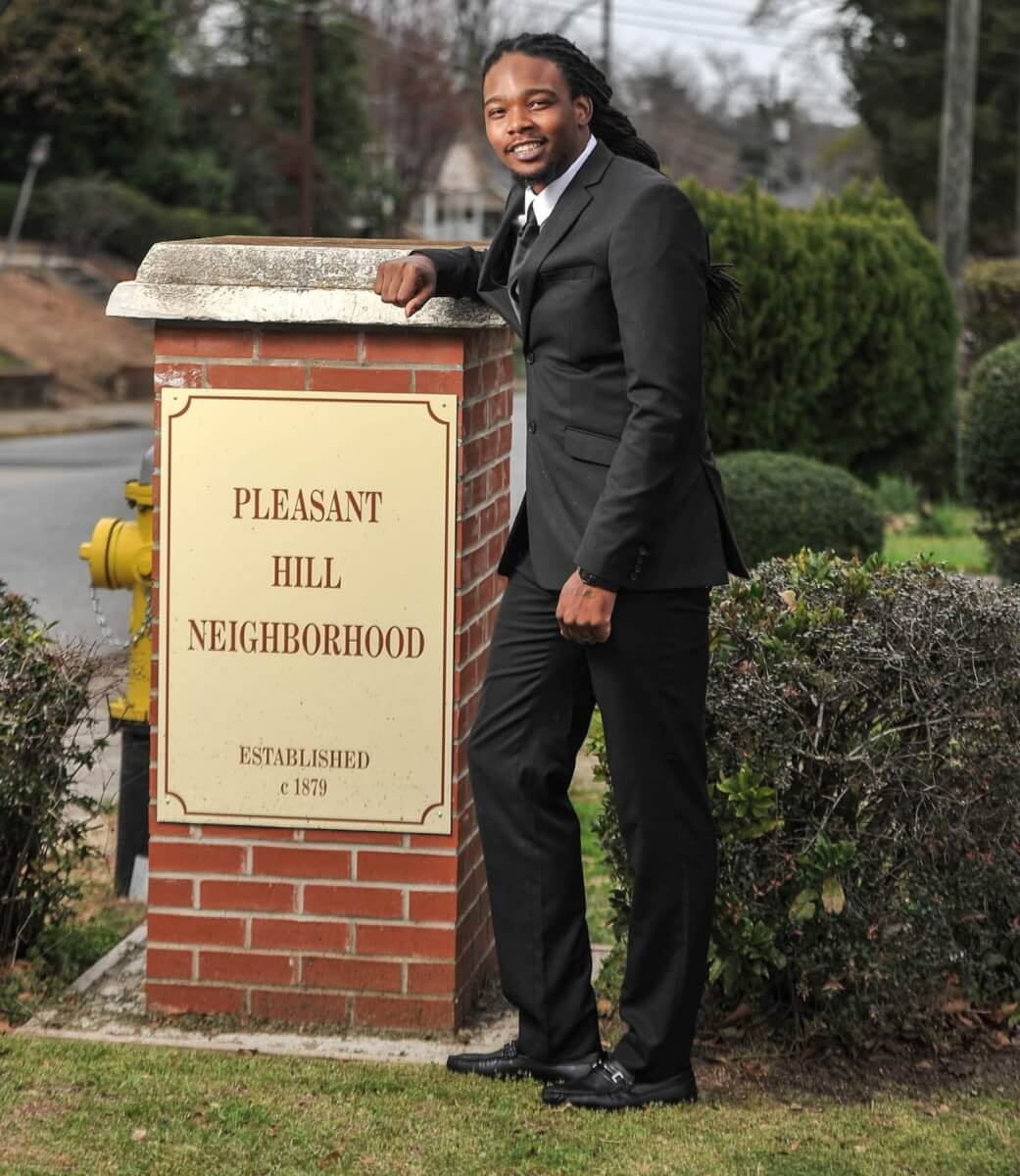 The empowerment of Pleasant Hill is a necessary development, according to PHNO members. A look at the organization's executive board and steering committee should lay to rest any apprehensions residents have about formal leadership and put anyone not working in the neighborhood's best interest on notice. The organization has forged better relations with residents, neighborhood institutions and stakeholders to host cleanups, forums, mini-festivals, food distribution, holiday dinners, back-to-school supply giveaways, and other community outreach activities.
Setting agendas and the pace is PHNO Chair Erion Smith, a neighborhood activist and aspiring civil servant that has been working diligently for some time to improve Pleasant Hill. Smith has recently been leading the Festivals in the Hills, monthly get-togethers that were funded by a Downtown Challenge grant.
"The Pleasant Hill Neighborhood Organization, and what it means for our neighborhood, is a new beginning of hope. It just brings back hope to our community, knowing that somebody has your back," Smith remarked about his time leading the organization. But he emphasizes the need for participation from more Maconites – even just coming out for recreational events, like Festivals in the Hills: "We have the resources coming out, so now we need the community coming out."
Its Secretary Shirley Jordan and Treasurer Amanda White round out a solid team, said Huston. Jordan and her husband Anthony present youth programs at the Booker T. Washington Center through the ERIC Foundation while White, head custodian of L.H. Williams Elementary School, has overseen cleanup and maintenance in the neighborhood for many years.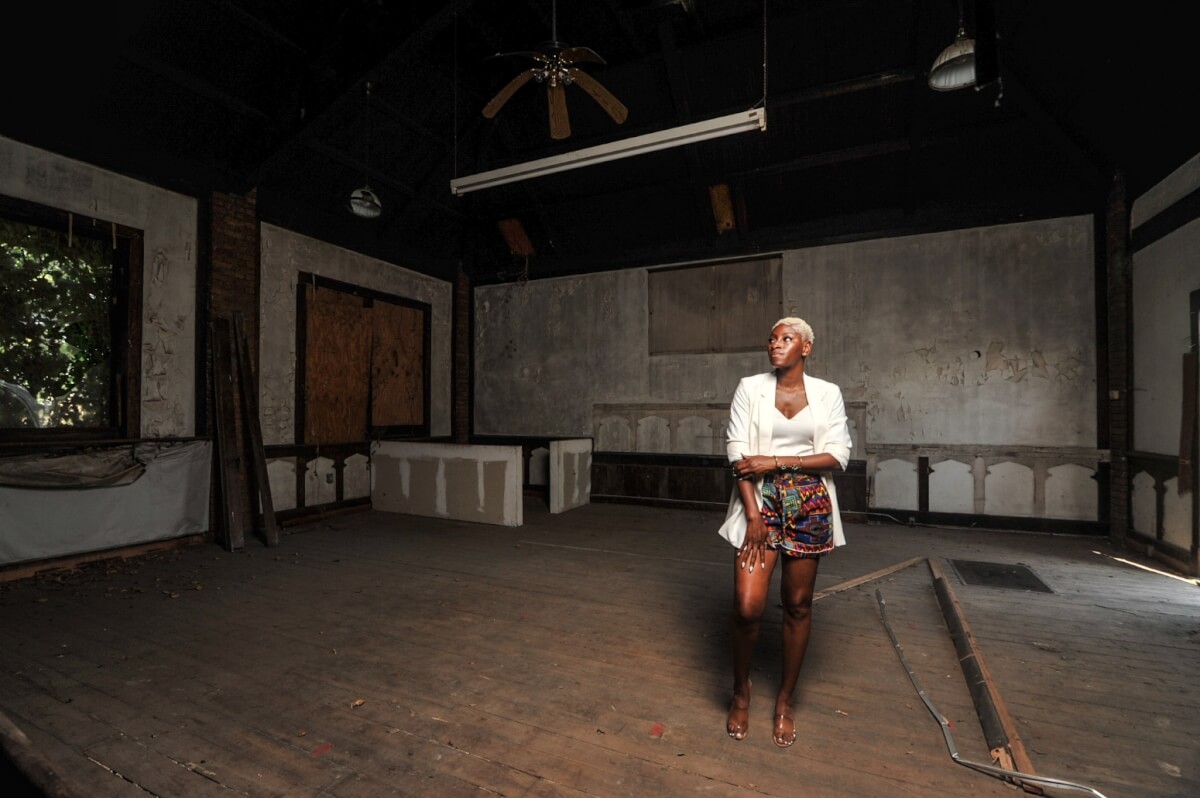 The school's Macon-Bibb County Parks and Recreation-run gymnasium is overseen by PHNO Parliamentarian Chris Austin, who controls regular neighborhood meetings and other activities at the rec center. Austin sees L.H. Williams as a mainstay: "You think about how it takes a village to raise a kid. Most kids, they go to school, when they leave school, where do they go? They go to the rec center." This mission is personal for him. "The rec center changed my life. I have three older brothers, each of them did extensive time in jail before. I was along the same lines, but my rec center coach brought me out of the streets," said Austin.
Austin notes how much support is coming from Macon-Bibb County to empower Pleasant Hill, from Mayor Lester Miller down to his supervisor, Robert Walker. "It can be the wildest kind of event. They just ask me, 'How does it help the community?' Then when I explain it, they give me the green light." His dual role with the county and as a PHNO leader gives him unique insights into the changes happening in the neighborhood and how to help. "If you look around Pleasant Hill, I know things look blighted, but we are getting those houses down. We are building new houses. We are putting new parks in the neighborhood."
George Muhammad, a Pleasant Hill native and city-wide activist, and Antonio Williams, along with a strategic planner, round out the Pleasant Hill Neighborhood Organization's board. Muhammad and Williams serve as community liaisons. Muhammad's mother and her lineage are rooted in the neighborhood, laying the foundation of his love for it. He has run a martial arts program there, created and led Black History tours and collaborated with others to present many enriching experiences in Pleasant Hill for decades. Williams, a 45-year-old married father of two, grew up in the neighborhood and is a key organizer of the annual Pleasant Hill Family Reunion Committee, which exists to bring together former and current residents for a day of peace, food, fun and reconnection.
The organization's steering committee provides support and is comprised of longtime Pleasant Hill pillars Yolanda "Y-O" Latimore, chair of the Linwood Cemetery Preservation Committee; Khadijah Hassan, resident and daughter of the late Amir Hassan, a founder of the Family Reunion and the grassroots community improvement movement We Care Group; and Bibb County School District Board Member Sundra Woodford.
Muhammad doubles as a historian of Macon's Black history. He reminds people that the neighborhood's greatness is rooted in its unique people and places. Music legend Little Richard was from the neighborhood, along with a plethora of prominent figures including Reconstruction-era Congressman Jefferson Long, the first Black man to speak on the floor of Congress, and internationally renowned writer John Oliver Killens, founder of the Harlem Writers Guild. Long is buried in Linwood Cemetary, along with Macon's only Congressional Medal of Honor recipient Marine Sargent Rodney Davis, famous for saving the lives of his fellow soldiers by smothering a hand grenade with his body, and other notables like Douglass Theatre founder Charles H. Douglass and Ruth Hartley Mosley, a 20th century barrier-breaking Black businesswoman.
Dotting the landscape of Pleasant Hill through the mid-20th century were stately homes with manicured lawns filled with highly educated and qualified Black professionals and laypeople. Segregation created Black-led institutions like the Lundy Hospital and Amelia Hutchings Library, where skilled Black doctors, nurses and librarians served residents.
Pleasant Hill fell victim to the forced development of I-75, which destroyed hundreds of homes and caused governmental neglect, creating a mass exodus out of Pleasant Hill to newly de-segregated neighborhoods. The annual median income of Pleasant Hill is approximately $18,000 compared to about $41,000 for Macon-Bibb, according to the Middle Georgia Regional Commission. Nevertheless, Muhammad manifests his commitment to preserving and protecting Pleasant Hill's historic roots by providing valuable guidance to PHNO during its establishment, rooted in the efforts of the previous Pleasant Hill Neighborhood Association. "Our ancestors were the original group that worked tirelessly on behalf of this community. The foundation they laid for us is now coupled with the good intent and talent of those in the Pleasant Hill Neighborhood Organization, to maintain this neighborhood as one worthy of respect, dignity and support by its residents and all Macon," said Muhammad.
Williams agrees with Muhammad and sees the organization as guardians of Pleasant Hill's gates. The elder Hassan planted the seeds of his commitment. When Williams was transitioning from a troubled youth to a responsible man, Hassan took him under his wings and guided him towards his current place as a neighborhood leader. Today, in addition to serving as a PHNO member, his lawncare business maintains two community parks there. "Being a part of this community has made me always willing to make sacrifices. As a member of this organization, you must desire to see change here," Williams stated. "You definitely have to be about the work."
Like Muhammad and Williams, Huston is applying what she's learned along the way. "What I bring is the knowledge and ability to open doors. Those things make me accountable to the neighborhood," she added. "I consider Pleasant Hill my family, too."
A Day in the Life of Pleasant Hill Neighborhood Organization
A sample agenda for an open meeting, showing how PHNO unites the community around common issues
By Julia Rubens
At an open July 2022 meeting for the community held by the Pleasant Hill Neighborhood Organization, PHNO President Erion Smith presided over a lofty agenda featuring speakers discussing some of the most compelling subjects in the neighborhood and beyond. Want to know what it's like to attend a PHNO gathering? Here are just some of the issues on the docket:
Sundra Woodford discussed the Communities In Schools initiative, and particularly issues that might impact L.H. Williams Elementary families.
Tedra Huston shared upcoming neighborhood events that the PHNO and the Community Enhancement Authority are supporting, such as a Teen Pop-Up Shop featuring child entrepreneurs, the founding of a Boy Scout Troop that meets at Booker T. Washington Center, and upcoming educational courses from organizations like Historic Macon Foundation and Macon-Bibb Land Bank Authority.
Tonja Khabir explained the developments being made on the Pleasant Hill neighborhood strategic plan, which has included the need for focus groups to be able to obtain more input. Focus group sessions will take place in the form of multiple town hall sessions, from Walk and Talk sessions around the neighborhood discussing blight and transportation to dedicated talks at rec centers to tackle public safety or youth needs.
Alex Morrison, who convenes Macon's chapter of the Reimaging the Civic Commons (RCC) initiative, expounded on how the RCC team is planning a project connecting Pleasant Hill to downtown in a number of ways, including by making Walnut Street more accessible to pedestrians or cyclists.
Frank Dixon of Cure Violence, a data-driven program that embeds violence interrupters in the community to promote conflict de-escalation, opened up a conversation about the Cure Violence approach to crime and how neighbors can help aid their work.
Chris Austin gave an overview of programs occurring at L.H. Williams Recreation Center, like an upcoming back to school backpack giveaway. Austin also introduced a new staff member for the rec center, so neighbors can become comfortable with seeing them at the facility.
Keep up with the PHNO and their activities by searching for the Pleasant Hill Neighborhood Organization, the Community Enhancement Authority, L.H. Williams Recreation Center, or Booker T. Washington Community Center on Facebook or visiting their websites.